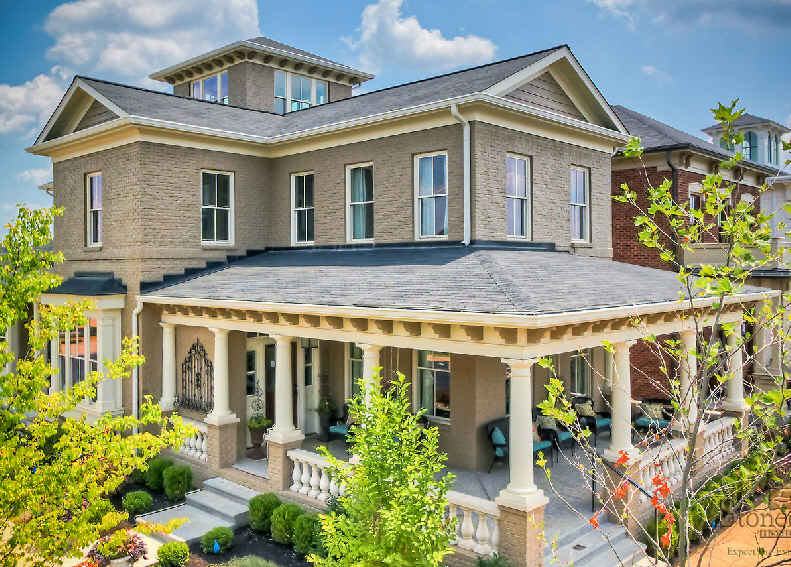 This may look like an older home from the curb, but it's brand new and part of Louisville's 2011 Homearama in the Norton Commons neighborhood. I love a good Homearama, and I thought you'd enjoy a peek inside one of the houses on the tour.
This house, which has a fun, third-story "look-out" room, was dubbed The Robbens Nest.
Builders Jason Black and David Lutes of Stonecroft Homes told me about it, describing it as "a Classical Vernacular home."
Take a look!
I would love to see this neighborhood in person. It looks like there are a lot of charming houses here! This one overlooks a public square with a fountain that you can see in the video tour (below).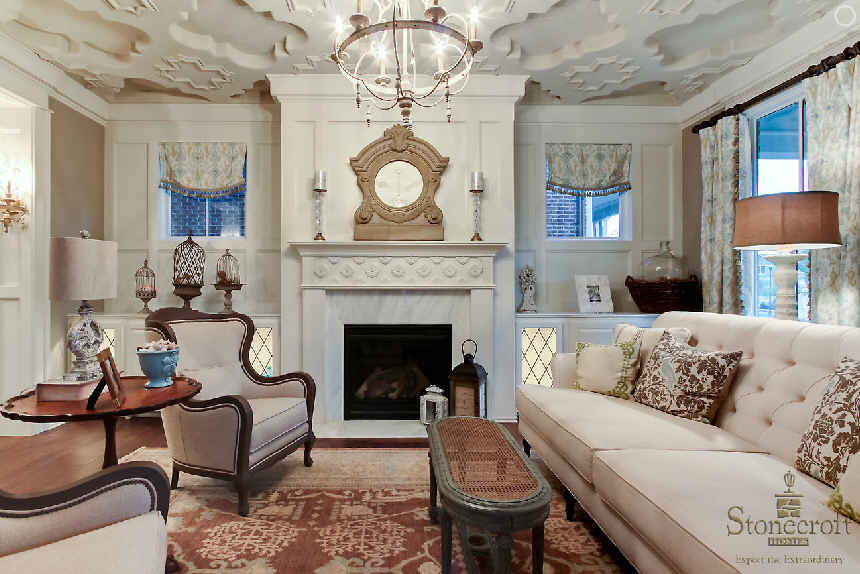 The ceiling and trim details in the house are interesting to see, especially in a new house. I couldn't handle that much pattern on my own ceiling, but it's beautifully done.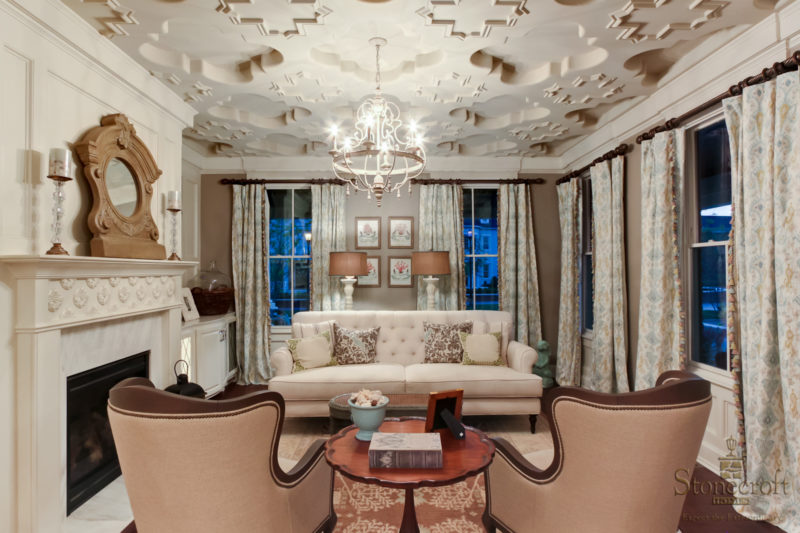 Have you noticed that wing chairs are hot right now?
I'm seeing them everywhere–especially in dining rooms like this: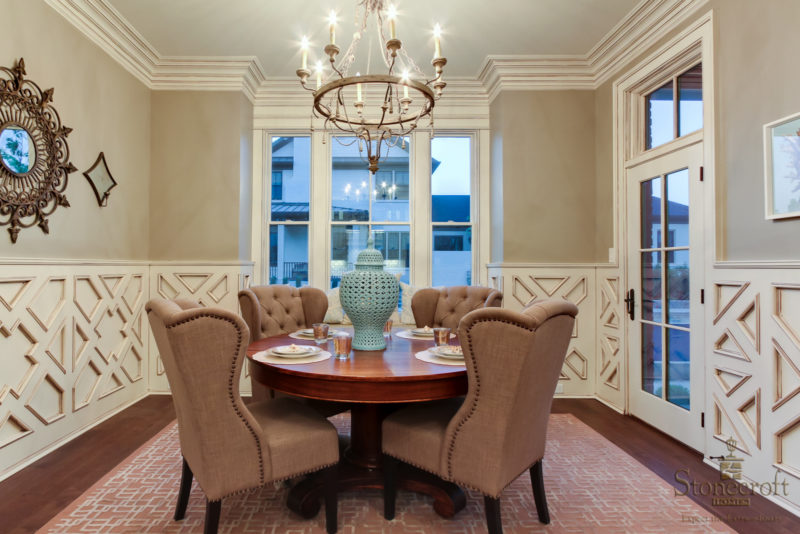 The interior design was done by Gretchen Black.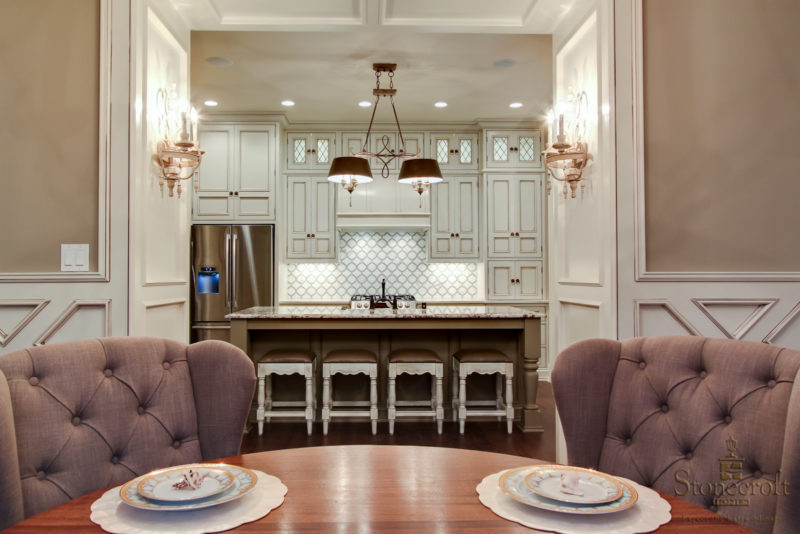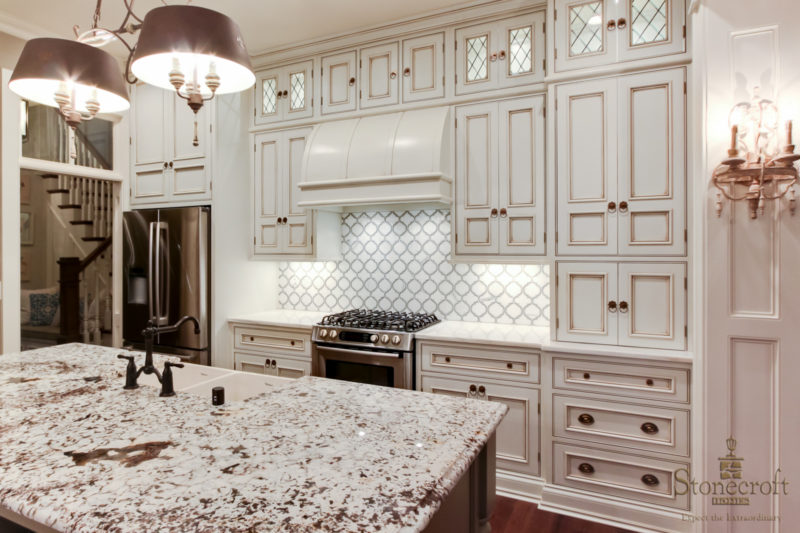 The house has 4,456 square feet.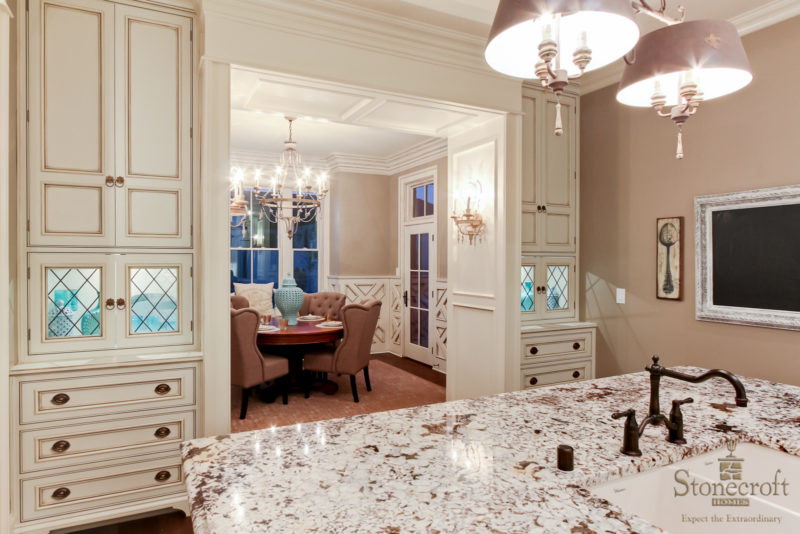 This back hallway has built-in storage that I'd kill for: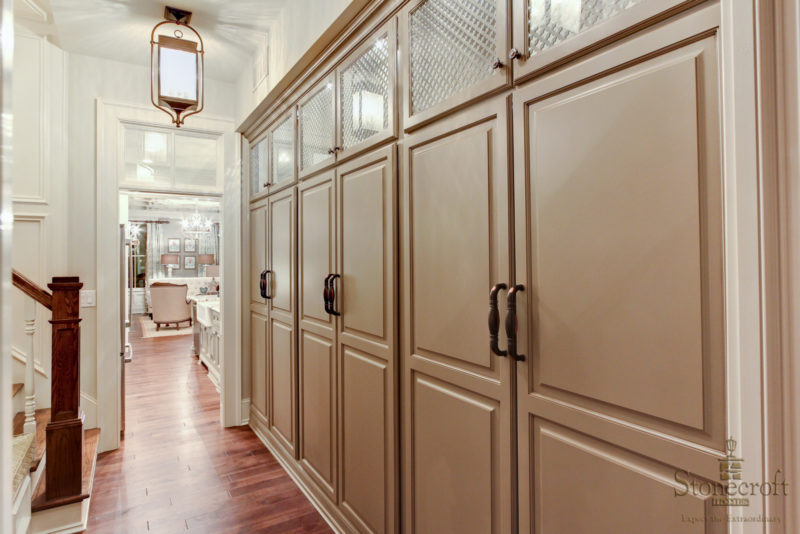 The Robbens Nest has already sold for $689,000,

but it's part of the Homearama tour in Louisville, Kentucky.