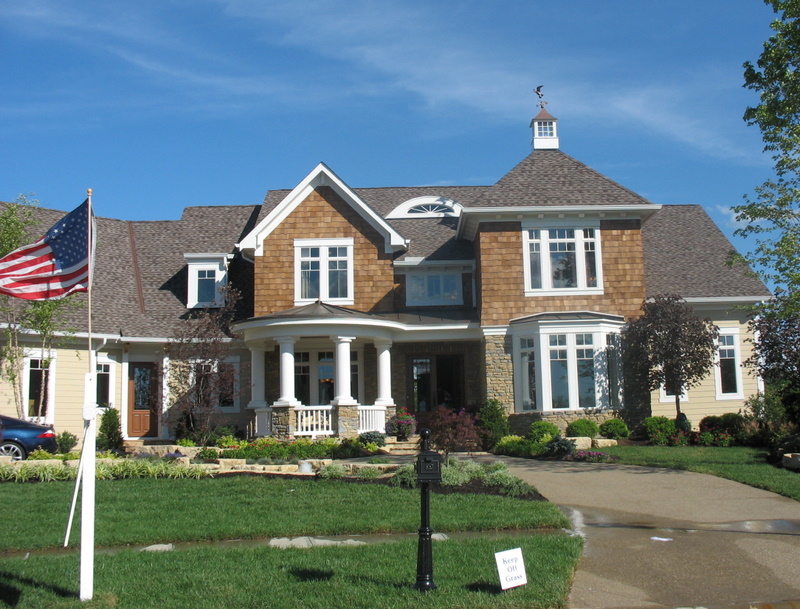 It's time for House #3 on our Homearama tour. (If you missed the explanation about our Fantasy Open House week, click here to read about it first.)
The Hampton, built by Eagle Custom Homes, has 8,200 square feet and is on the market for $1.7 million. Its design was inspired by coastal Long Island. According to the builder, "The shake shingle exterior topped with cupolas immediately sets a warm, inviting tone that flows to an open floor plan that's a mix of formal and informal." What it does not have, however, is a water view, since it's on the opposite side of the street from the others you've seen so far. It sits on a larger lot, though.
I wonder what you'll have to say about this one?
What did you think about The Hampton? I could really go for that au pair suite–especially if it came with an au pair! (The kids are driving me just a little crazy this morning. How nice would it be to send them upstairs to the au pair?)
Don't forget to leave a comment letting us all know how you voted, and why!
CLICK HERE TO VOTE AND SEE THE RESULTS SO FAR
Come back tomorrow to see a more contemporary home called the "Pavan Kunj," which was designed according to the principles of India's Vedic architecture.
If You Missed Any Other Posts in the Homearama Fantasy Open House Series:
If You Missed Our Fantasy Open House Week in Birmingham: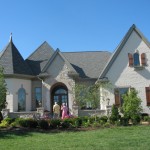 In case you haven't heard, we're touring seven of the homes from the Homearama Home Show in Cincinnati and voting on our favorites this week.…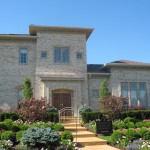 Welcome to the third day in our Homearama '08 Fantasy Open House series. The name Pavan Kunj refers to "the purifying influence of the wind."…