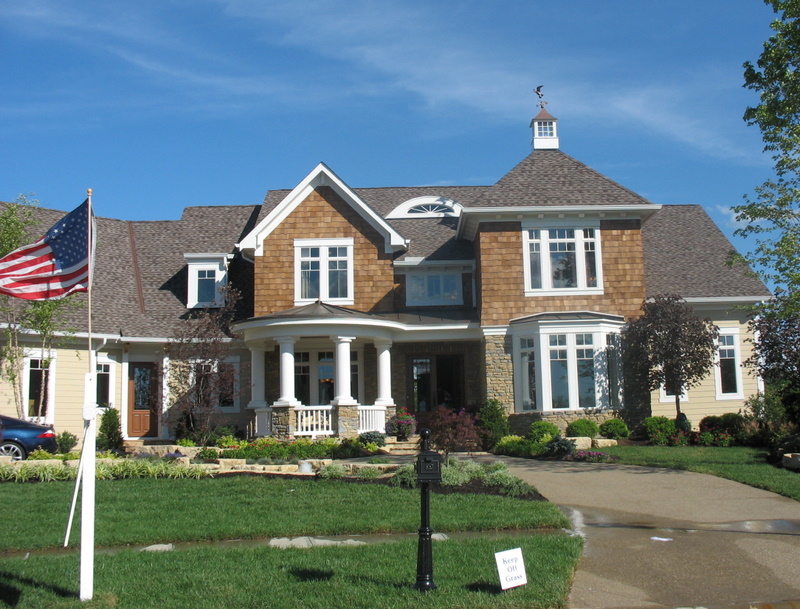 It's time for House #3 on our Homearama tour.
The Hampton, built by Eagle Custom Homes, has 8,200 square feet and is on the market for $1.7 million. Its design was inspired by coastal Long Island. According to the builder, "The shake shingle exterior topped with cupolas immediately sets a warm, inviting tone that flows to an open floor plan that's a mix of formal and informal." What it does not have, however, is a water view, since it's on the opposite side of the street from the others you've seen so far. It sits on a larger lot, though.
I wonder what you'll have to say about this one?
What did you think about The Hampton? I could really go for that au pair suite–especially if it came with an au pair! (The kids are driving me just a little crazy this morning. How nice would it be to send them upstairs to the au pair?)