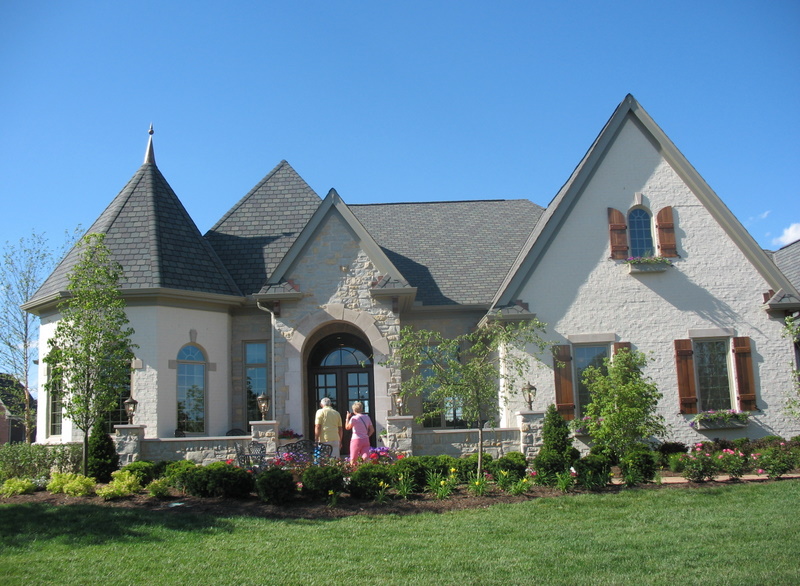 In case you haven't heard, we're touring seven of the homes from the Homearama Home Show in Cincinnati and voting on our favorites this week.
The Manier Sherridan is a ranch-style house with 6,180 square feet that Hensley Homes has already sold for $1.8 million.
According to the builder, the Manier Sherridan's design is "reminiscent of the Irish countryside. Because the Irish know no strangers, this home welcomes you with a greeting veranda and courtyard."
The name Manier Sherridan is Celtic and means "Livin' Large." (Okay, I made that part up. But it is Celtic!)
Take a look around and see what you think:
To see more photos of the one-of-a-kind dog suite, go to A Fine Room for Fido. It has everything a canine could possibly want or need!
Now I want to hear what you liked and disliked about this house. Did you have any strong feelings one way or the other?
(Visited 15 times, 1 visits today)