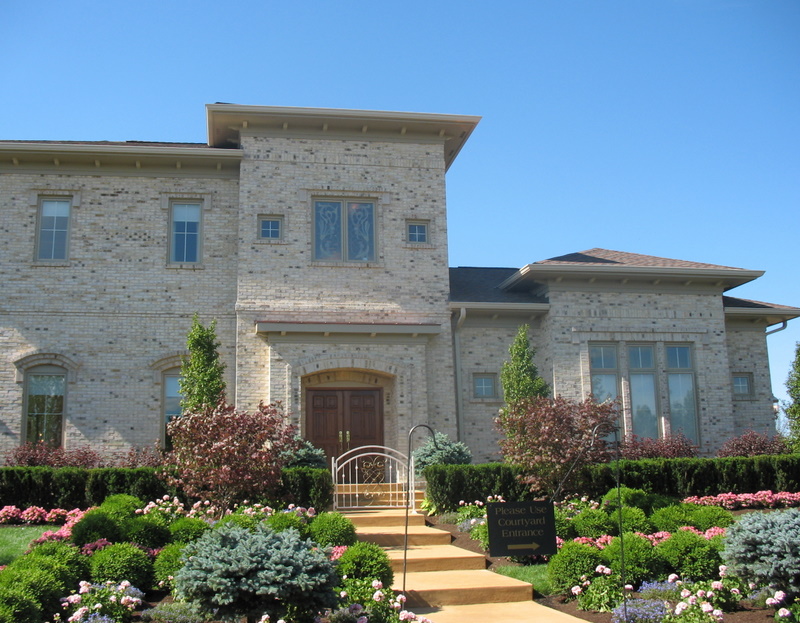 Welcome to the third day in our Homearama '08 Fantasy Open House series.
The name Pavan Kunj refers to "the purifying influence of the wind." The home's design originates from ancient Maharishi Vedic architecture, which requires precise proportions, orientation, and placement of interior spaces.
Built by Daniels Homes, the Pavan Kunj has 7,700 square feet and sold for $1.85 million.
The main entrance to the home is from the side courtyard. You step from the courtyard into a two-story central atrium, called the Brahmastan. Skylights, white walls and woodwork, and pale wood floors keep the home lighter and brighter than the other houses we've toured so far.
Well, you'll see. Go on in!