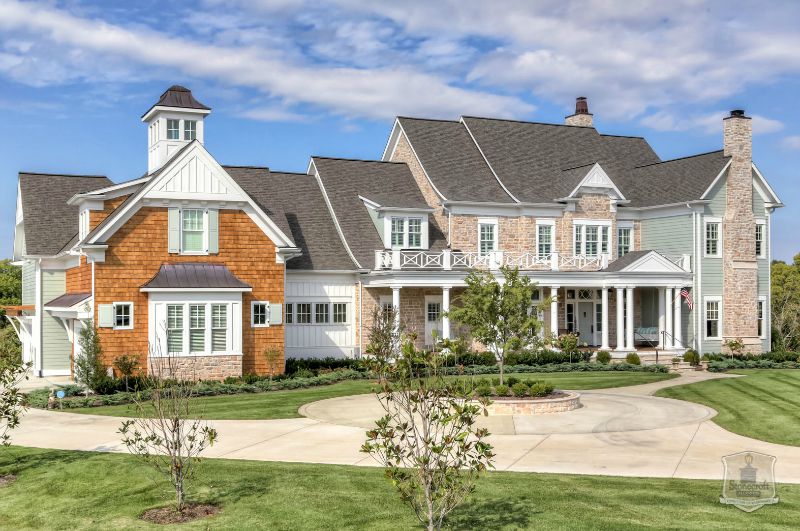 Here's some eye candy for your Monday. "Greystone," as this country house is called, was built by Stonecroft Homes in Prospect, Kentucky. They say its design was inspired by shingle-style homes in New England.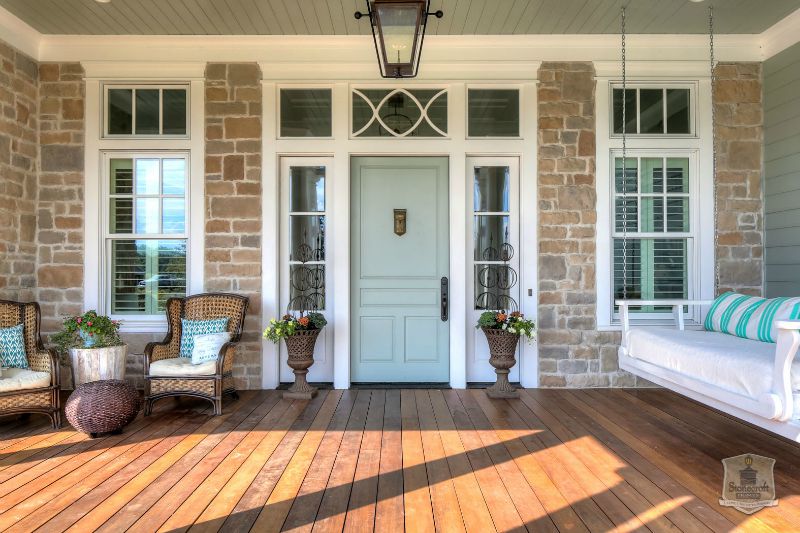 The pale blue color of the front door sets the tone for the rest of the house.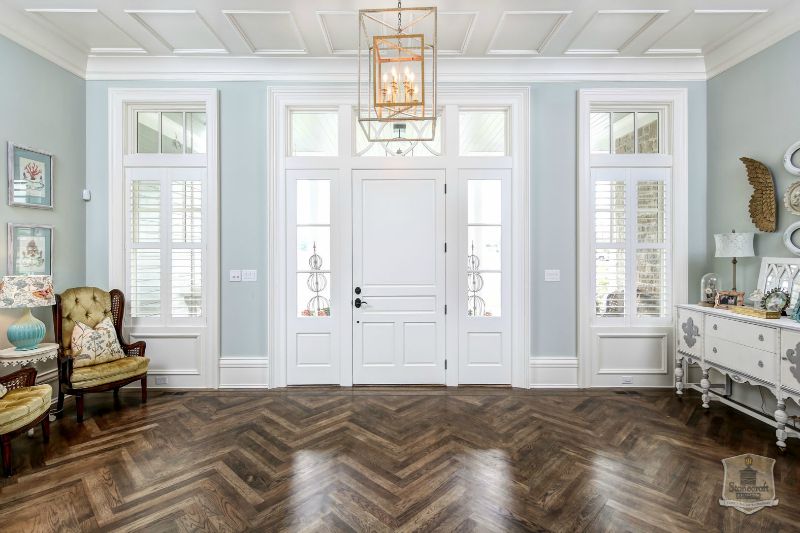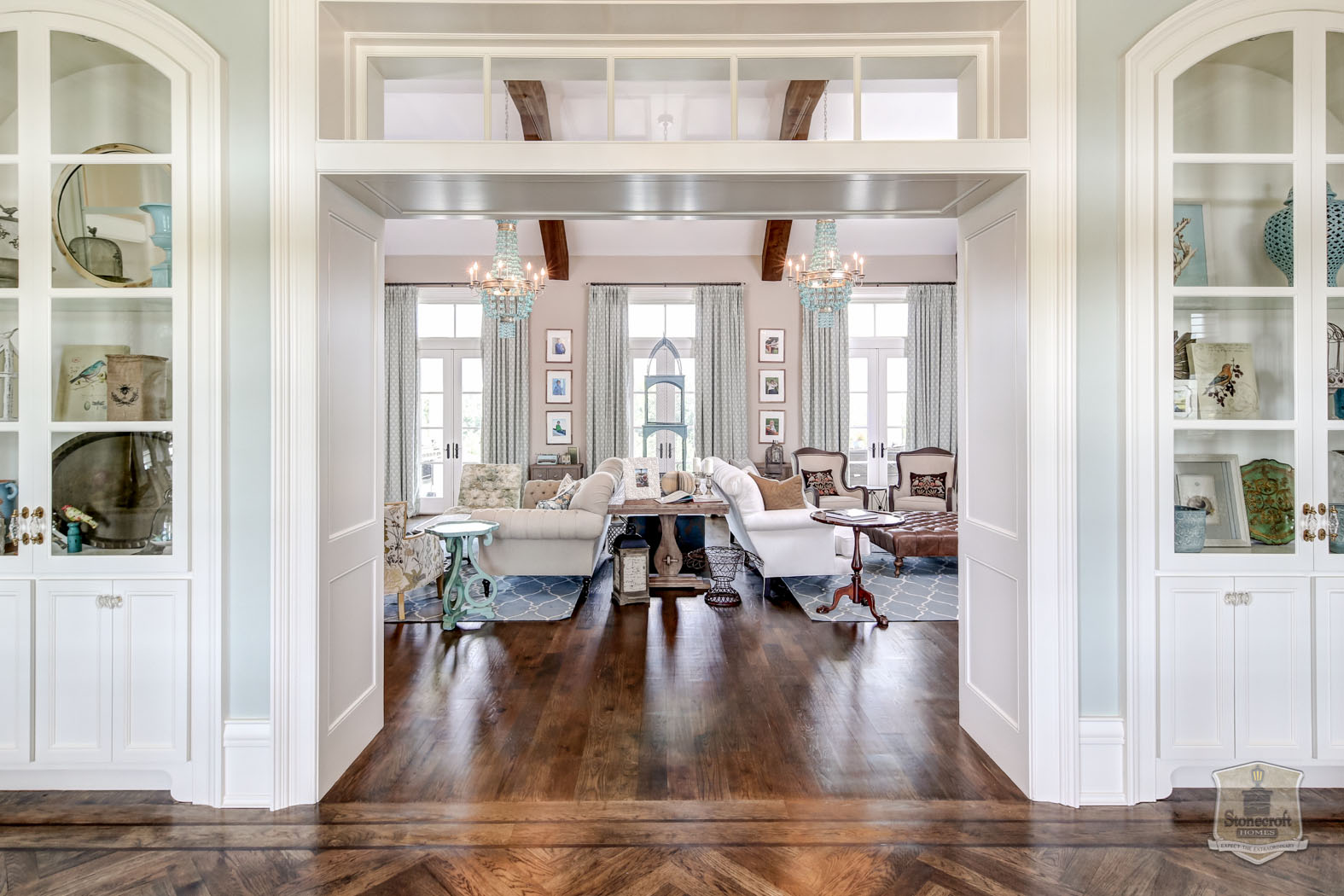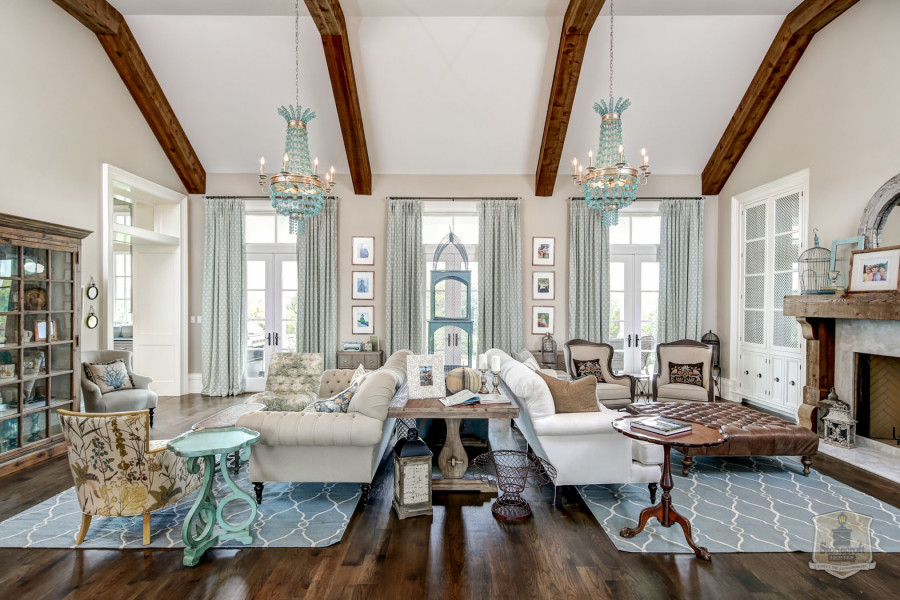 The house is BIG, but they managed to create some cozy corners throughout the house like this one: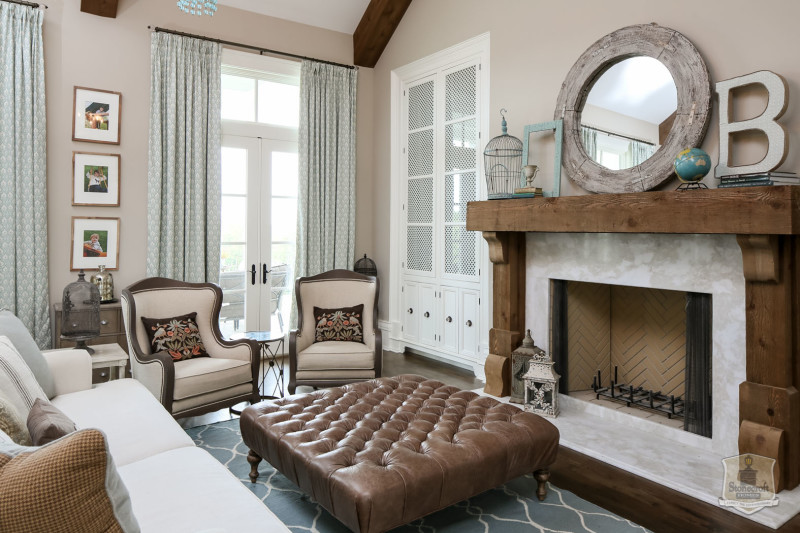 I have the same turquoise buffet table in my dining room and love it. 🙂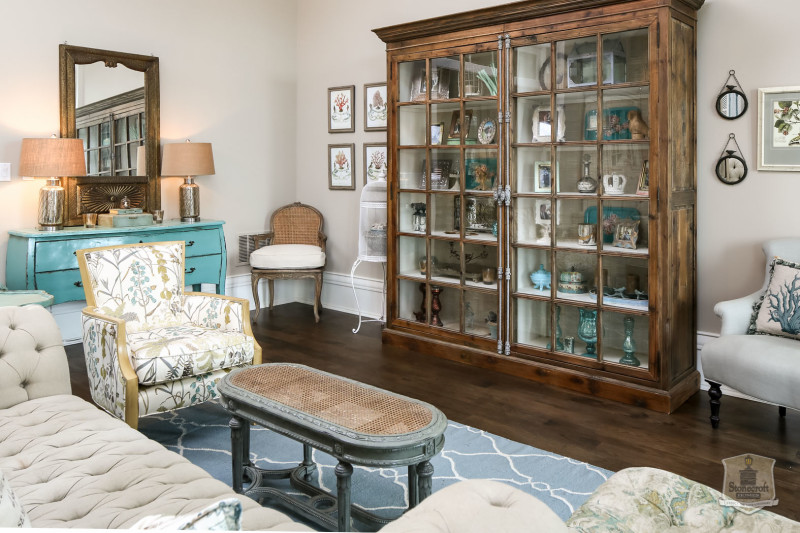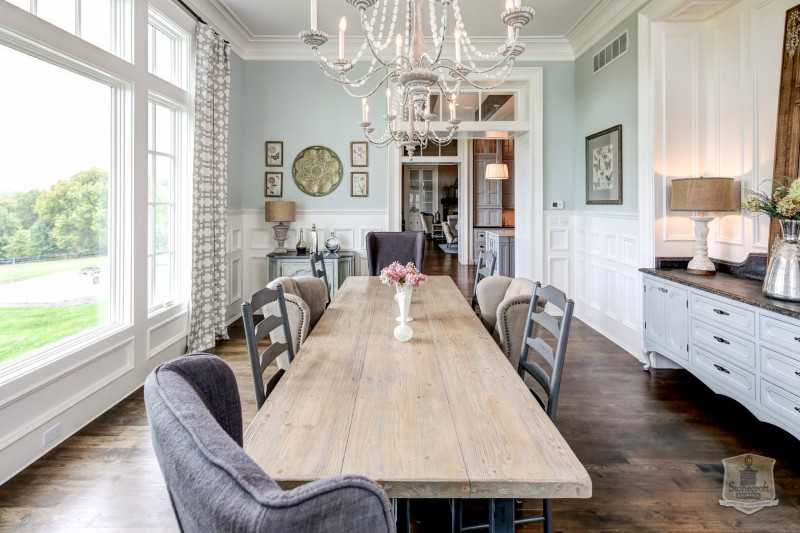 The Kitchen: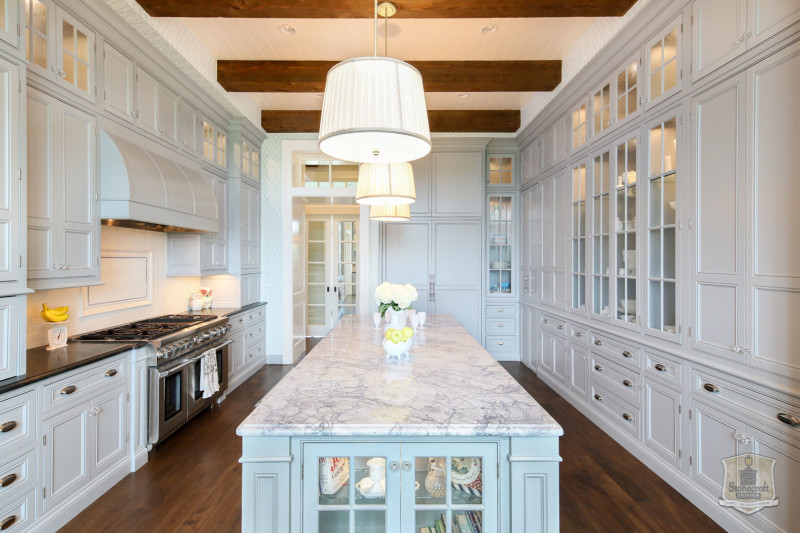 I can't get over how much storage space there is in this kitchen. I bet they don't have to store their extra pots and pans and seasonal dishes in the basement like I do! 😉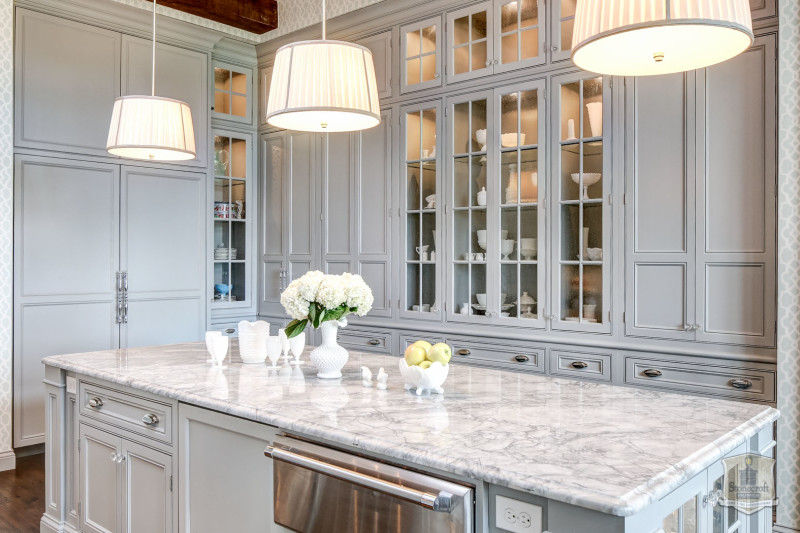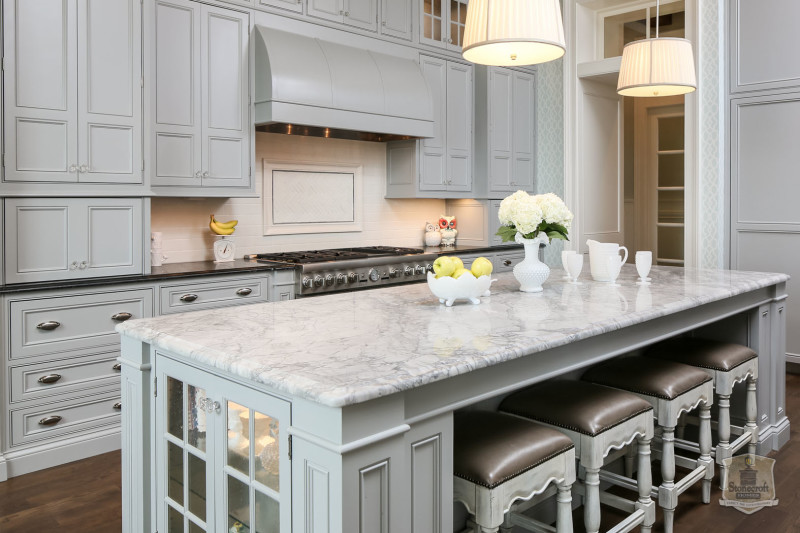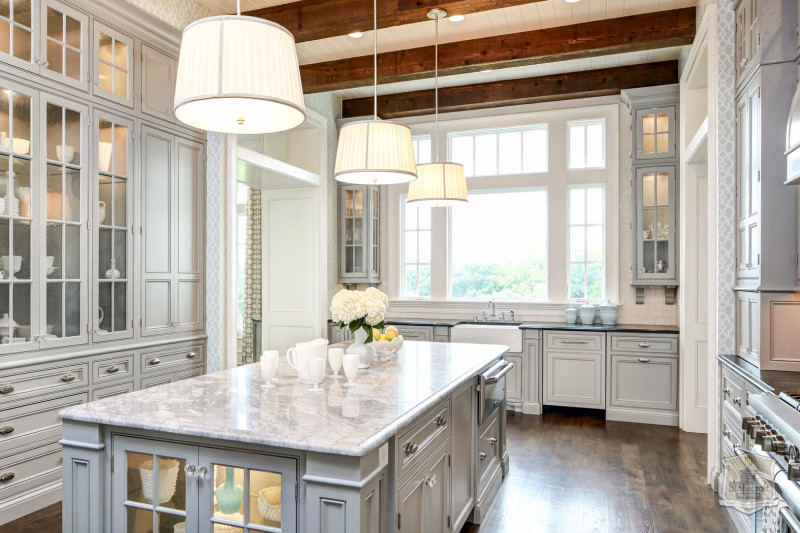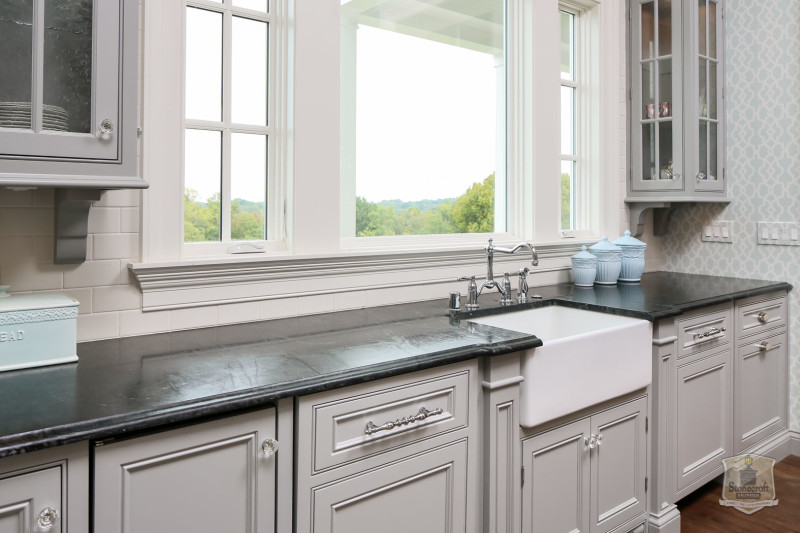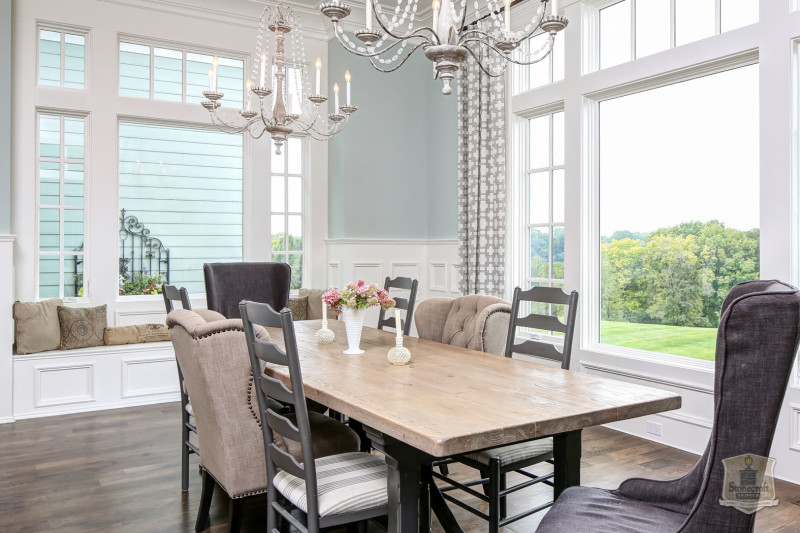 The Back Hall: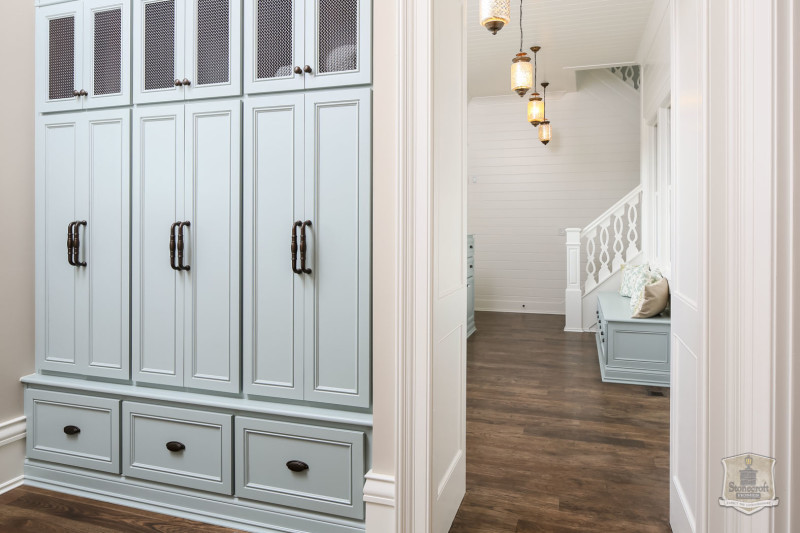 Laundry Room: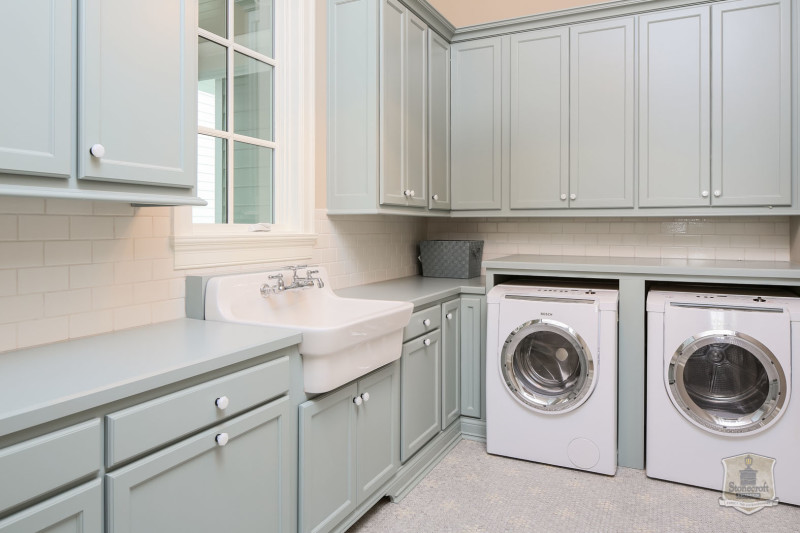 Back Staircase: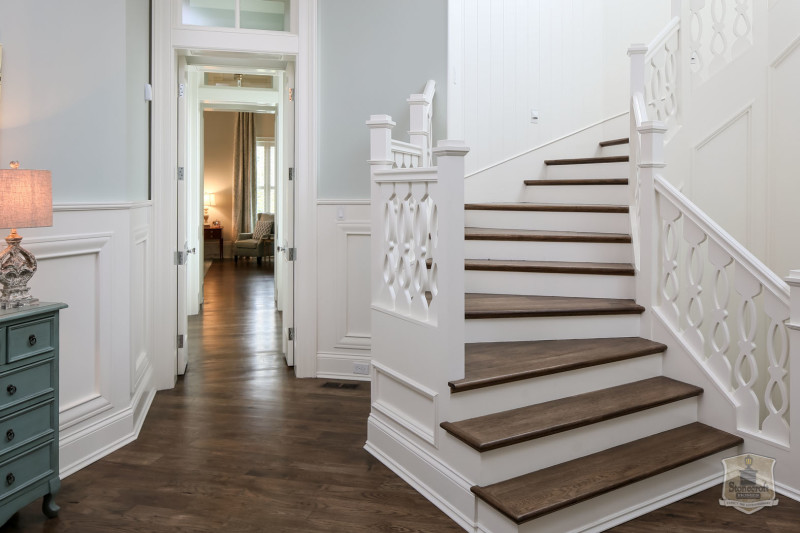 I've always wanted a back staircase. And how pretty are those railings?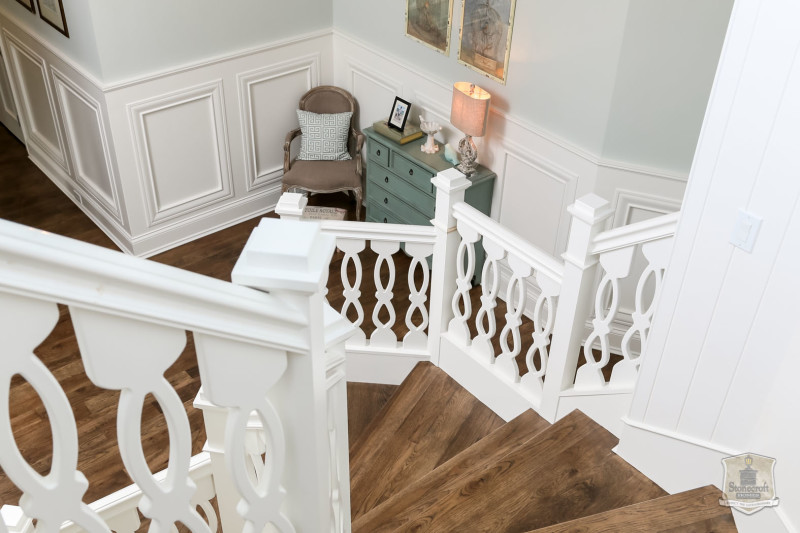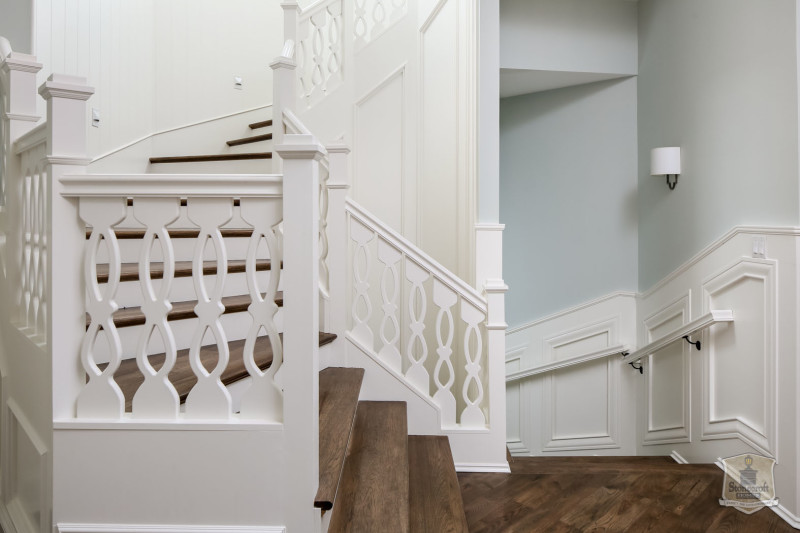 The Master Suite: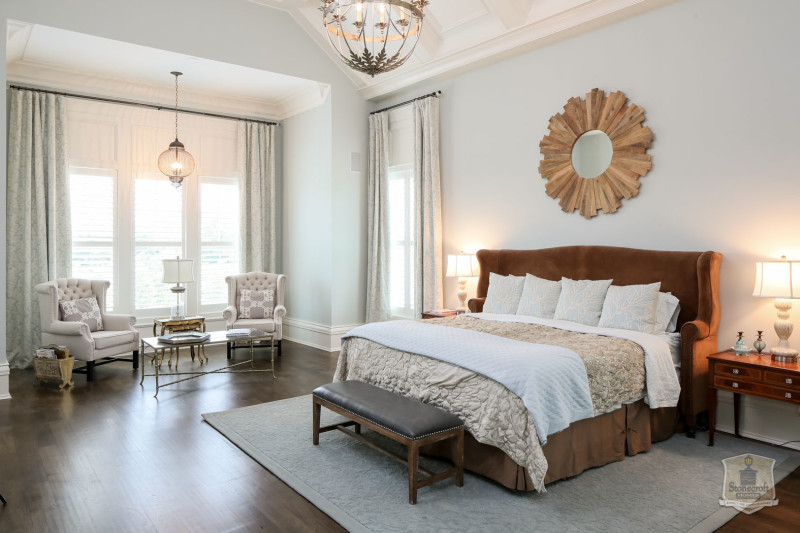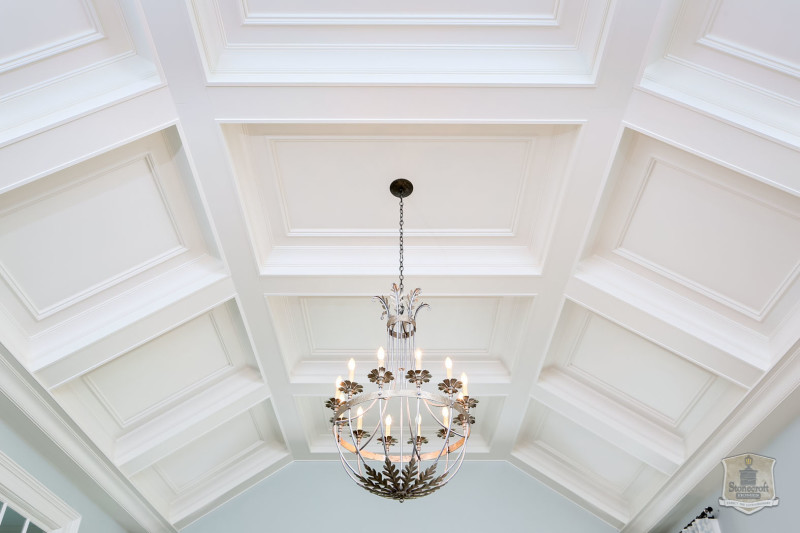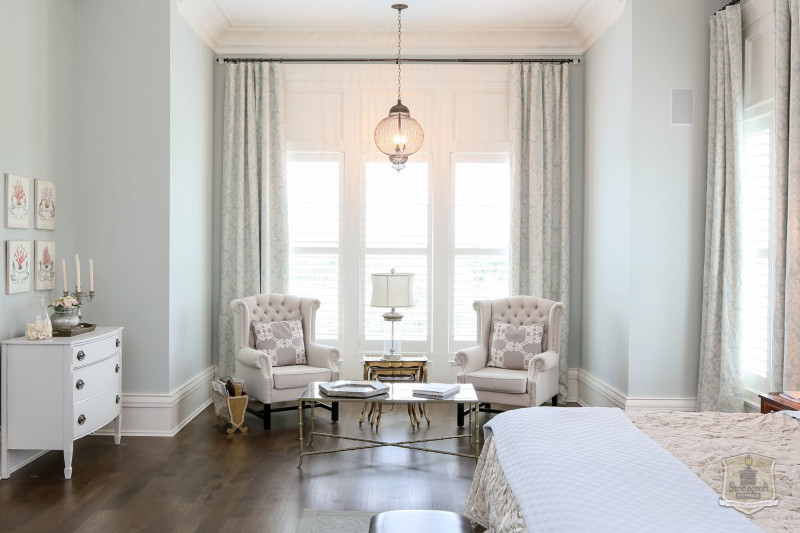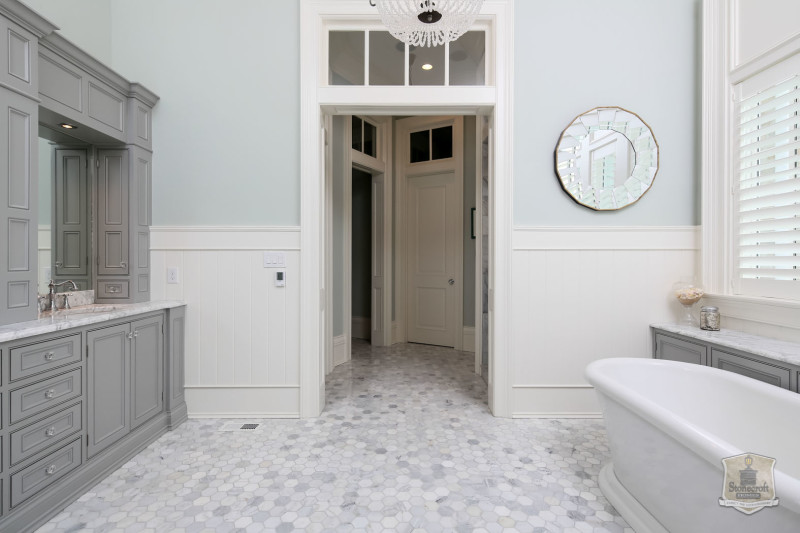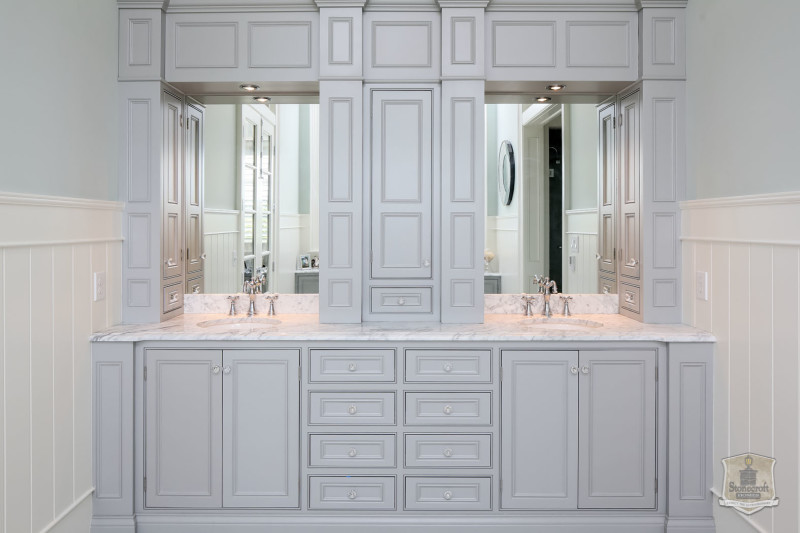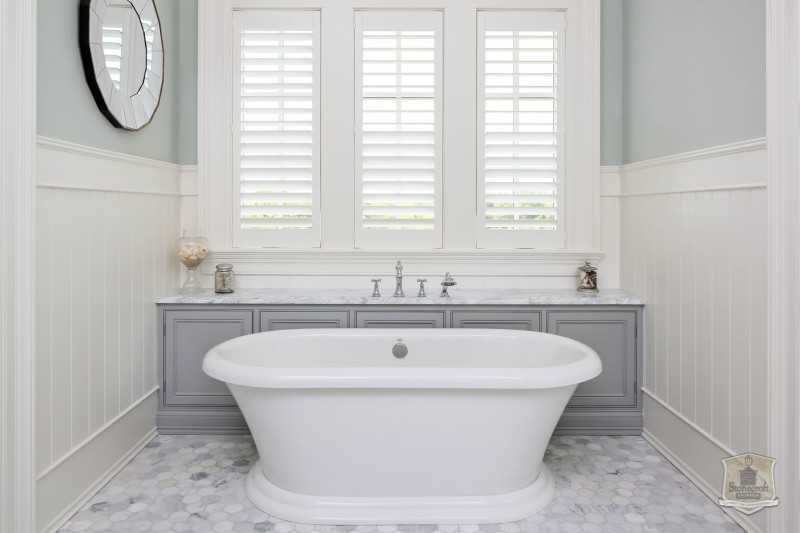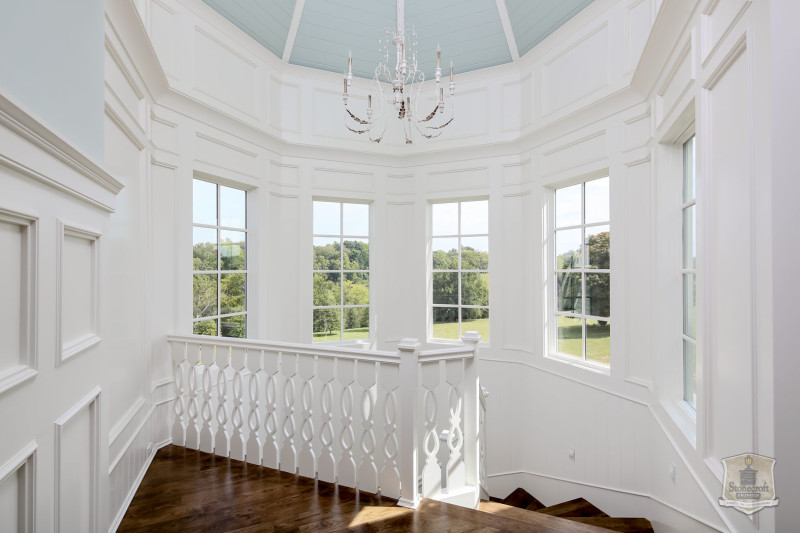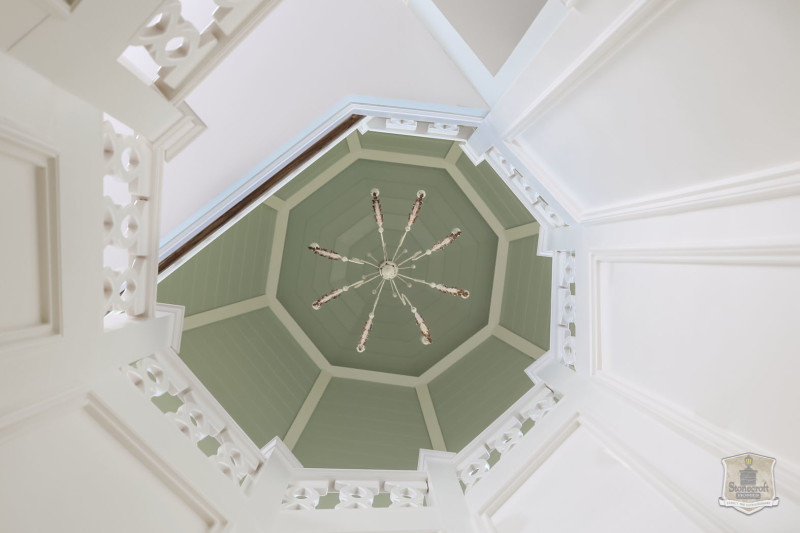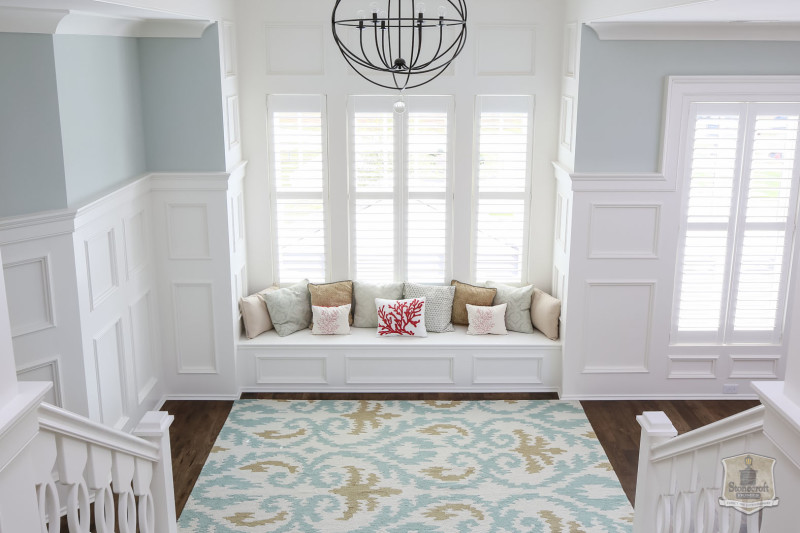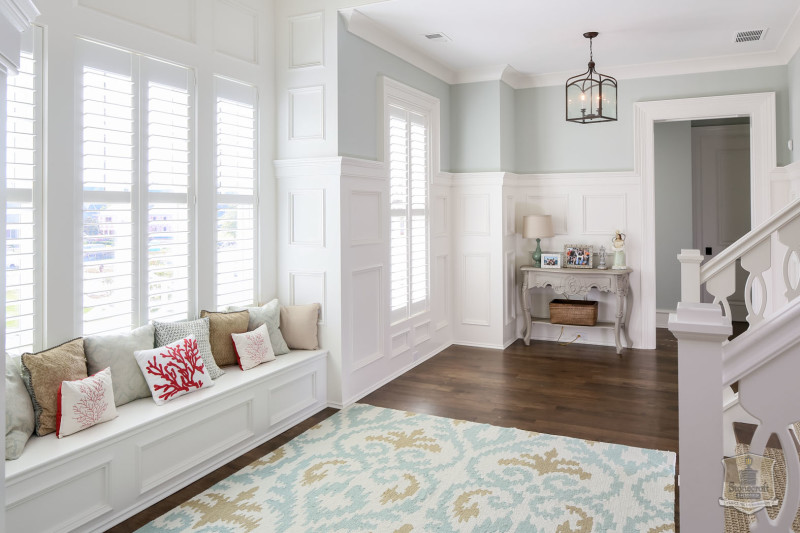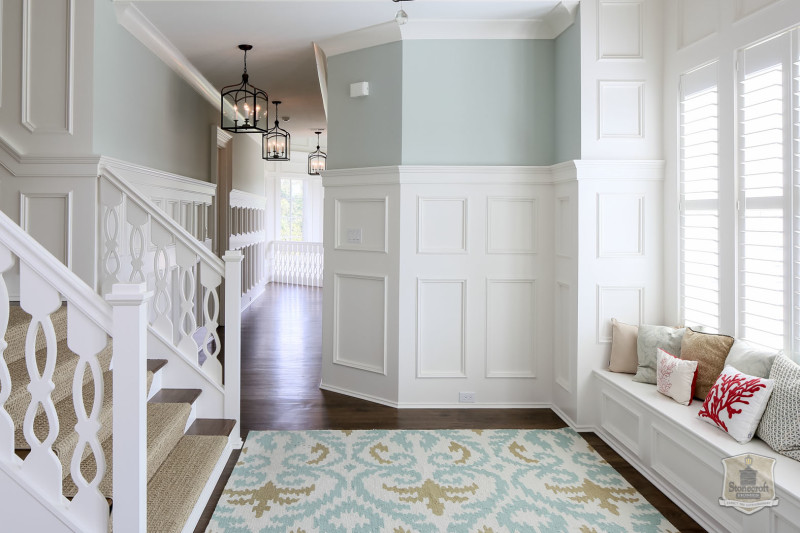 Lower Level Hang-Out: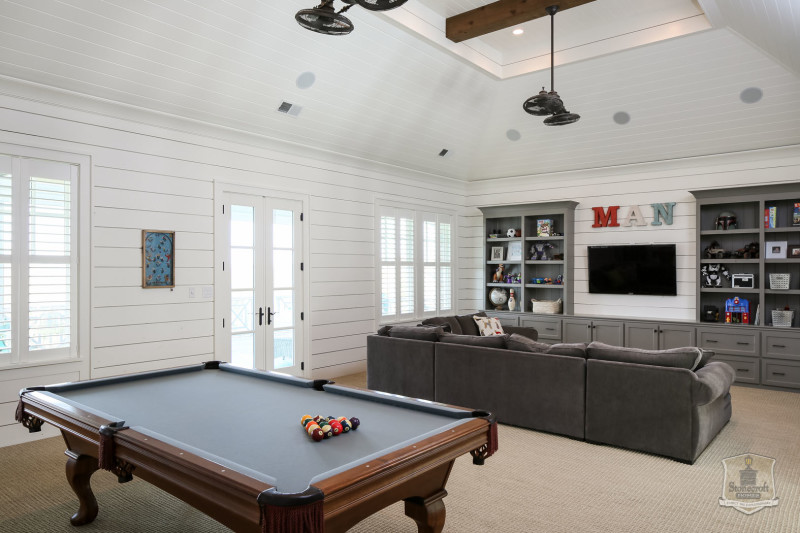 Back Porch: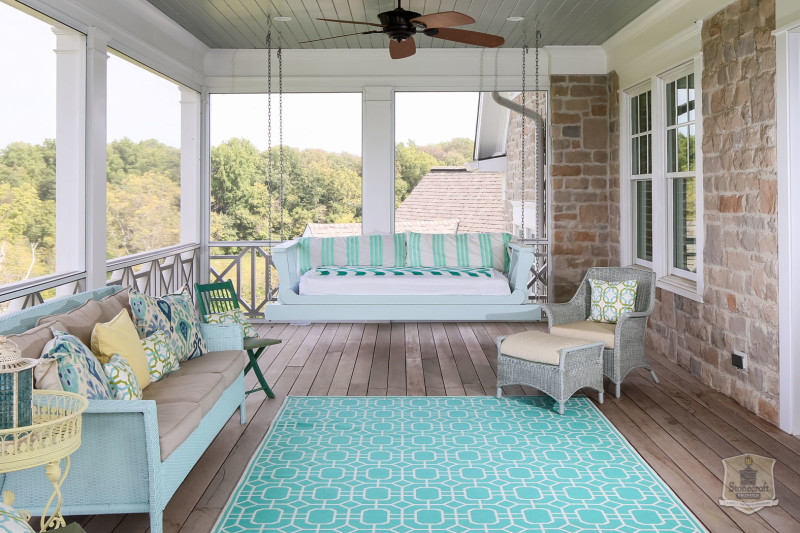 The view from the porch looks lovely: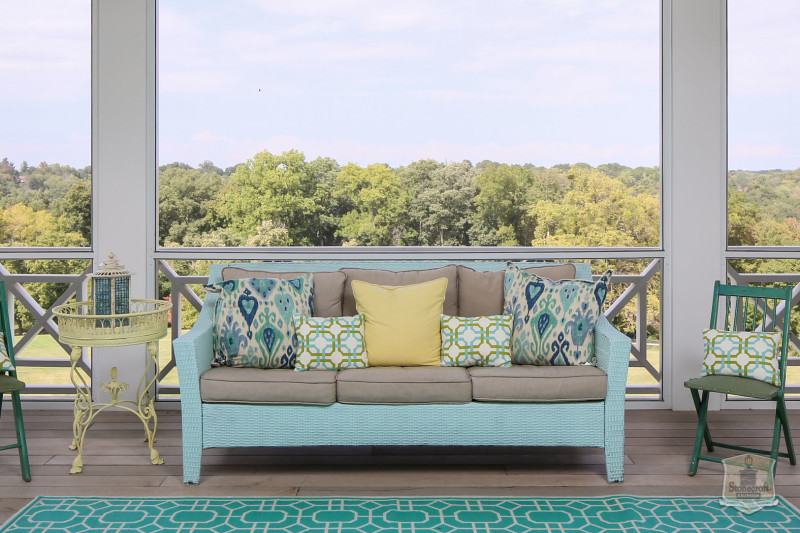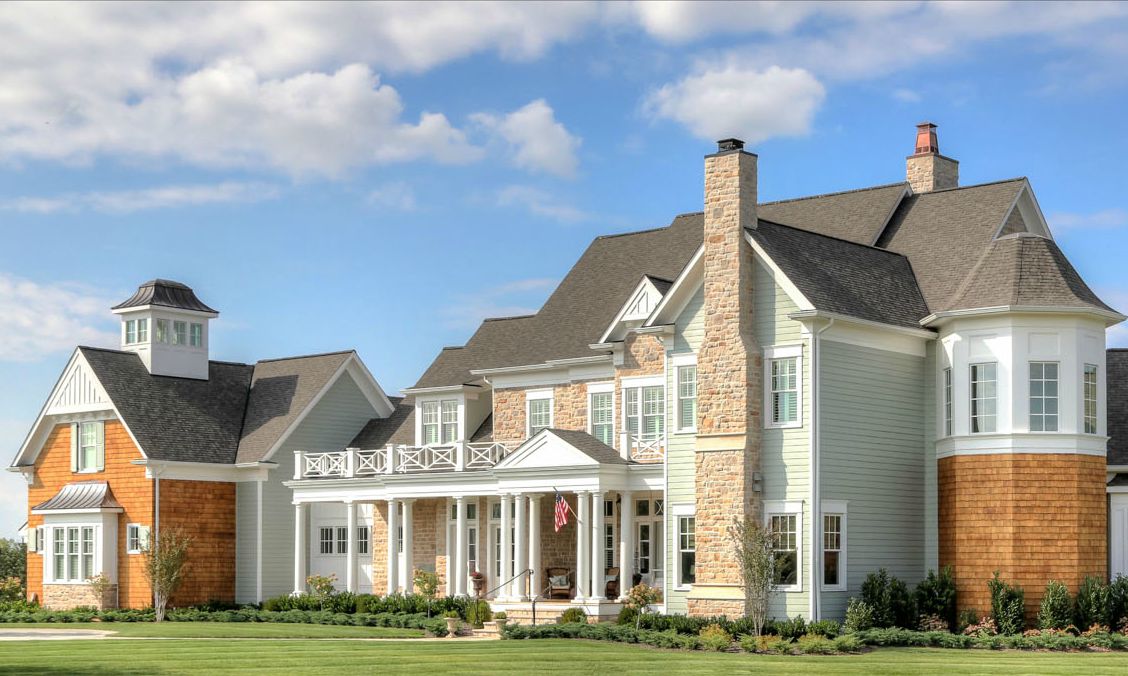 For more photos and information, visit Stonecroft Homes and their page on Houzz. I've featured a couple of smaller houses Stonecroft has built over the years, too, that you can see here.

P.S. Visit "Big Houses" to see more beauts, including…
(Visited 20 times, 6 visits today)