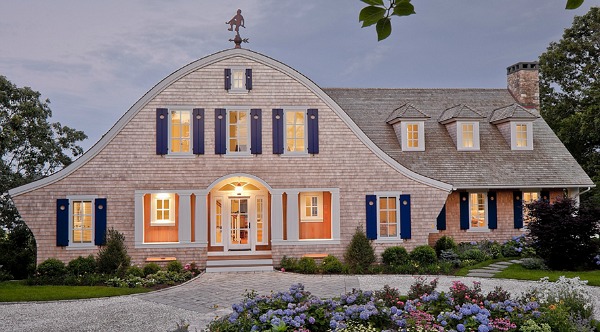 This waterfront home called "House on Salt Pond" makes me smile. It was inspired by classic 19th-century shingle-style summer houses but has a touch of whimsy about it, from the unexpected swoop of the roof line to the bright blue shutters and the quirky weather vane.
Designed by Polhemus Savery DaSilva, it sits between a golf course and a salt-water pond near the ocean.
Take a look!

The House on Salt Pond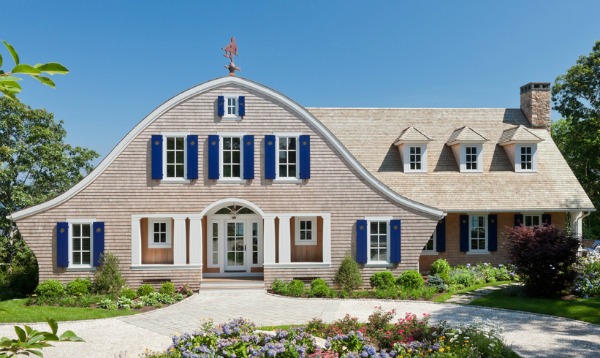 As a nod to the homeowner's hobby, the shutters have golf-ball-shaped cutouts,
and they created a weather vane that shows a frustrated golfer breaking his club in two: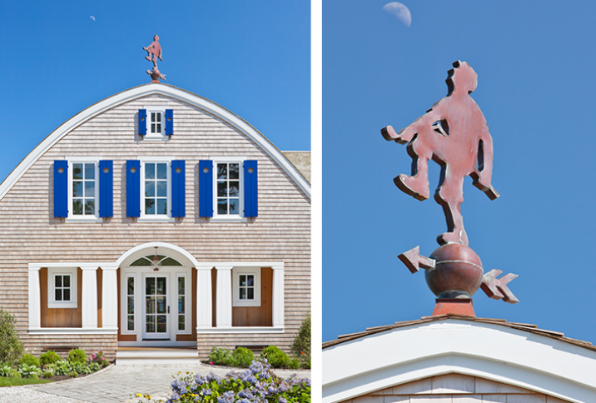 They say the golfers playing nearby get a kick out of it, especially when they're feeling frustrated themselves!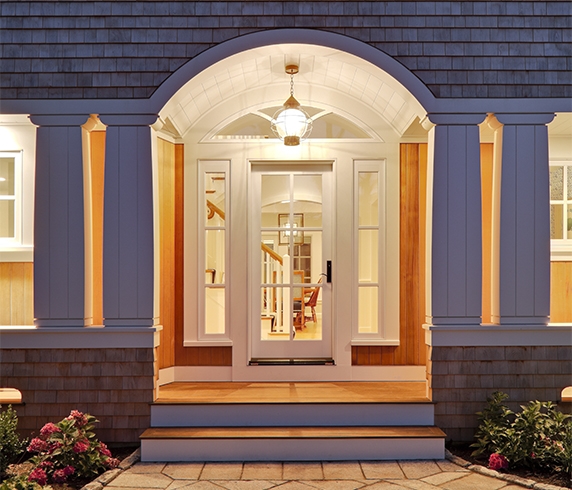 The floor plan is organized around the view.
All of the living spaces and most of the bedrooms face the pond behind the house: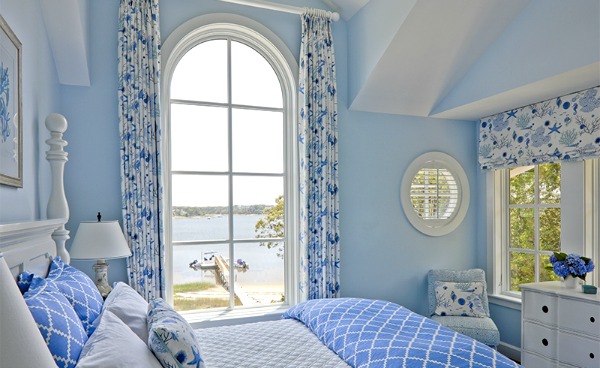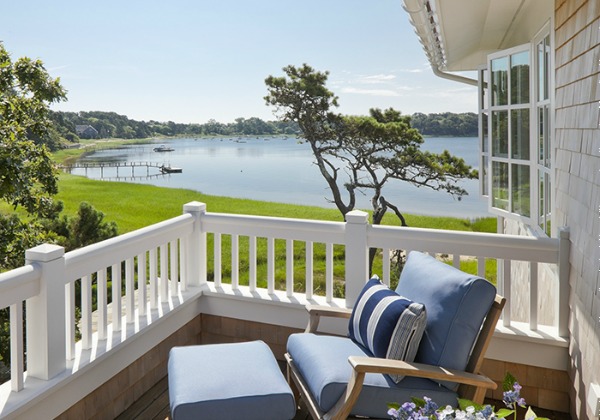 I love this dining room. We had a table like this when I was growing up
and it brings back memories of all the nights my family sat around it: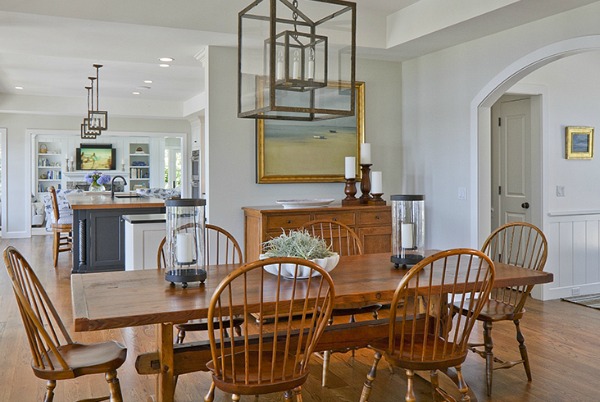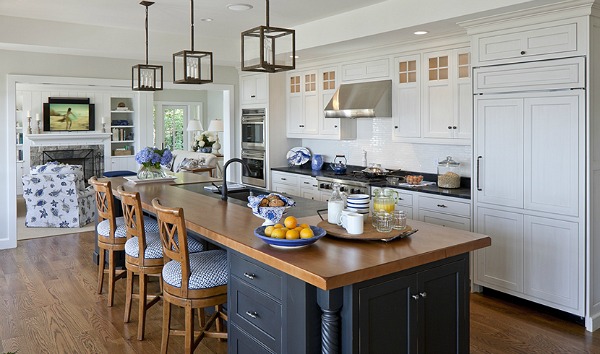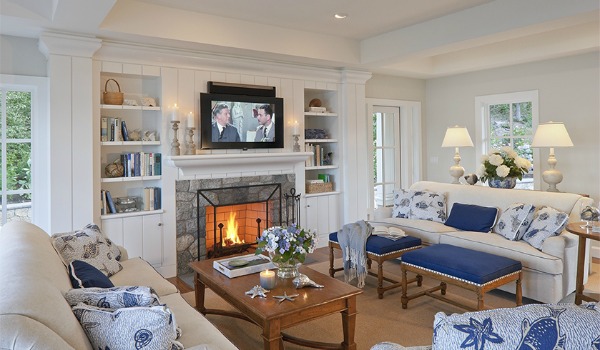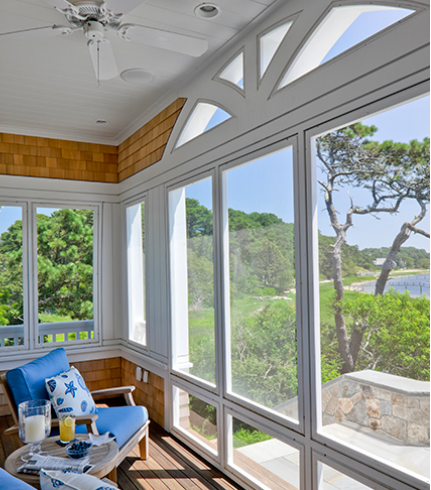 There are plenty of places to enjoy the view, from the screened porch to the patio.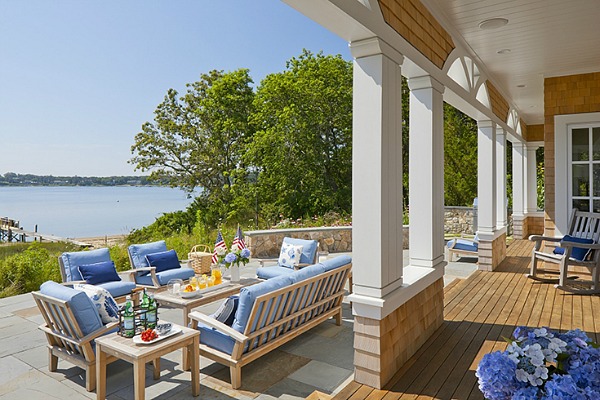 Love this outdoor stone fireplace on the side of the house, too: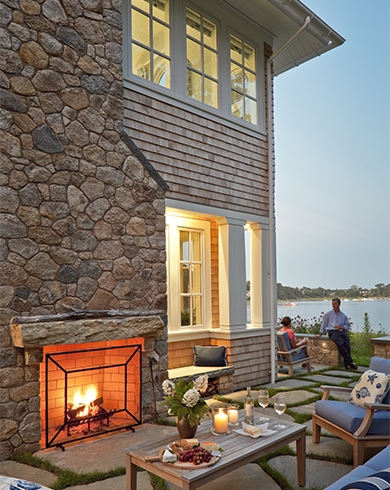 The back of the house has blue shutters on the upper windows: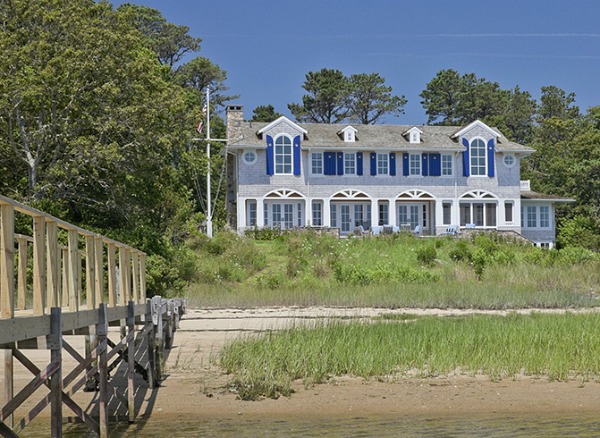 For more information about the House on a Salt Water Pond project,

Photography credit: Brian Vanden Brink.