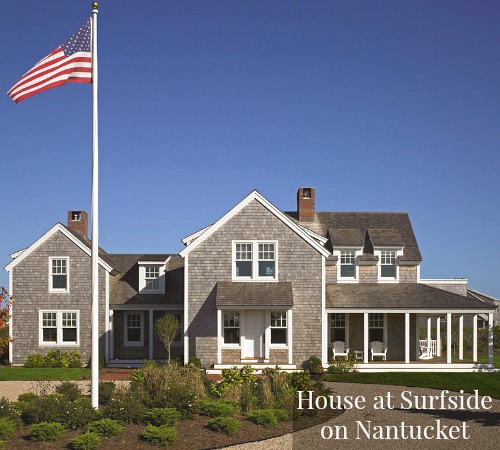 This house in Nantucket's Surfside beach community won a 2014 Bulfinch Award, which recognizes design efforts that preserve and advance traditional architecture in New England.
One of the reasons the judges chose it was for its "upside-down" floorplan.
Take a look!

A Beach House with an Upside-Down Floorplan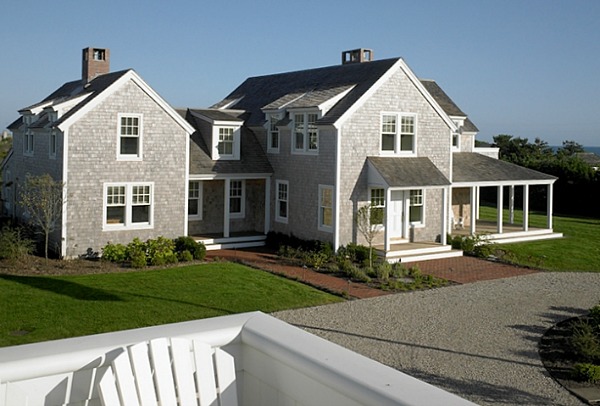 The house was designed by Polhemus Savery DaSilva and won the award for best new construction under 5,000 square feet.
The ICAA (Institute of Classical Architecture and Art) judges said, "House at Surfside shows how an architect can overcome overly-strict regulations and make it feel effortless."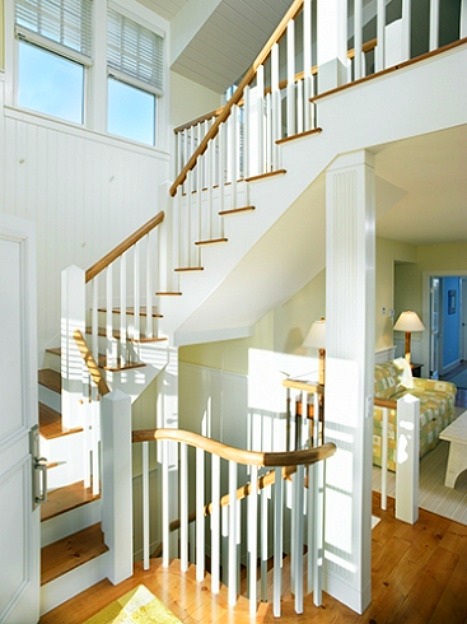 In this case, the challenge was to design a floorplan that had the kitchen and living spaces on the second floor to take advantage of the ocean views.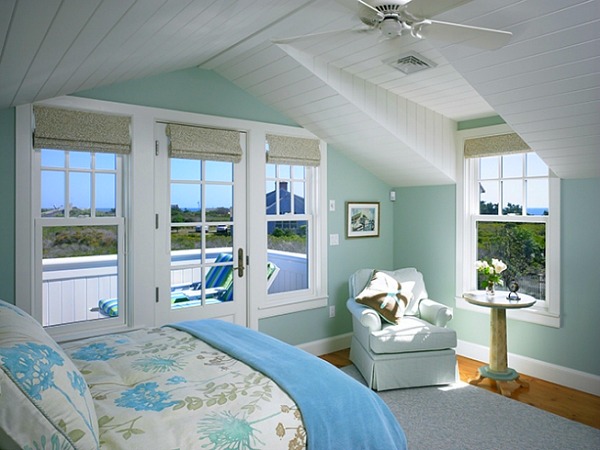 "This design characteristic is unexpected from the first floor exterior, which, with its wrap-around entry porch, looks like the primary living level. The home carefully integrates classic Nantucket vernacular forms and details with a layout that comfortably accommodates contemporary living."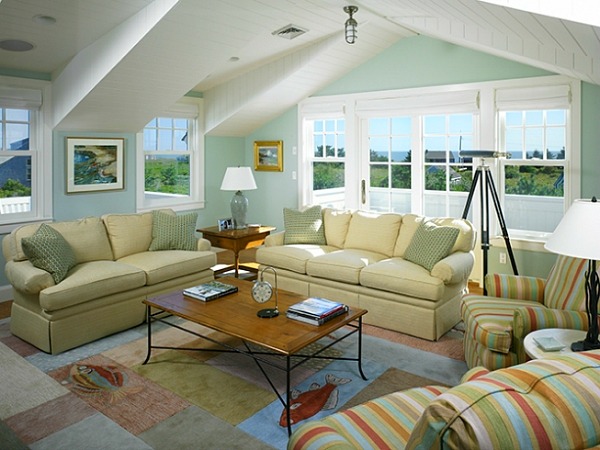 They also praised this house for its "Simple vernacular respectful of history, character and scale of a place."
My favorite space in the house has to be the kitchen with the fireplace that opens to a living area on the other side: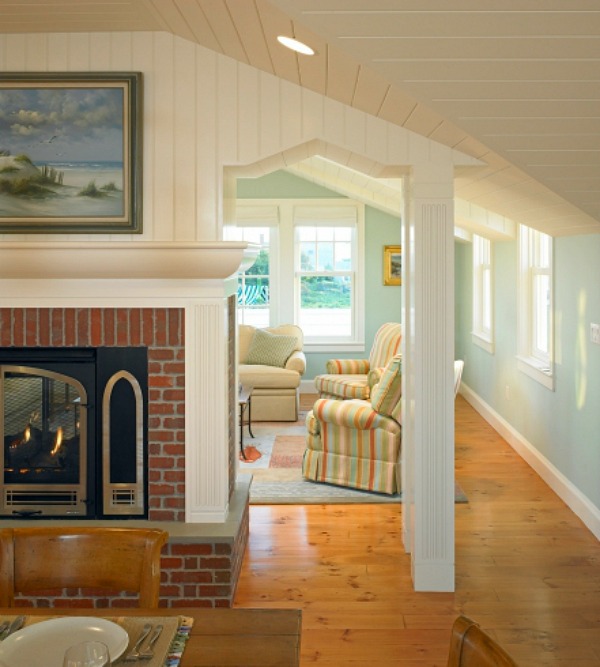 Nantucket's historic review process is "very stringent."
The approval process alone for this house took a full year.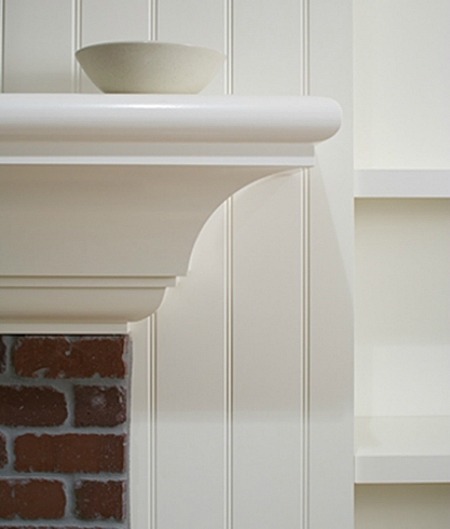 "Our client wanted an 'upside-down' house where the primary living spaces are on the second floor. The plans are organized so that one enters a foyer leading to a sitting room with a fireplace. From here the spaces expand east and south, which contain two bedrooms. The south bedroom has views on three sides, protected by a sheltering porch. Service spaces (garage, laundry, office) are to the north."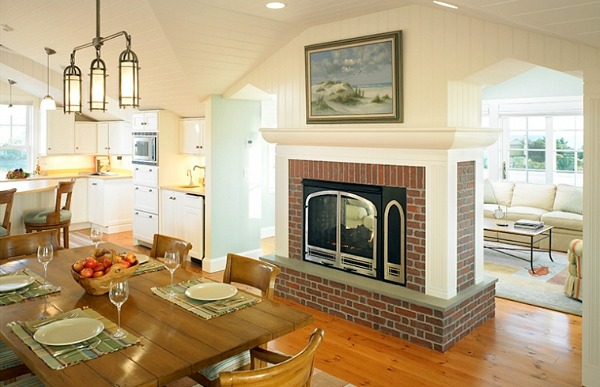 "The second floor is reached from the entry foyer, up a winding staircase. At the top is an expansive dining room that shares water views through the living room to the south. These second floor spaces have a cottage feel, with sloped ceilings and dormer windows. Natural materials, such as the pine floors, lend warmth to these light-filled spaces."
The master bedroom is also on the second floor, so the homeowners have their main living spaces on one level.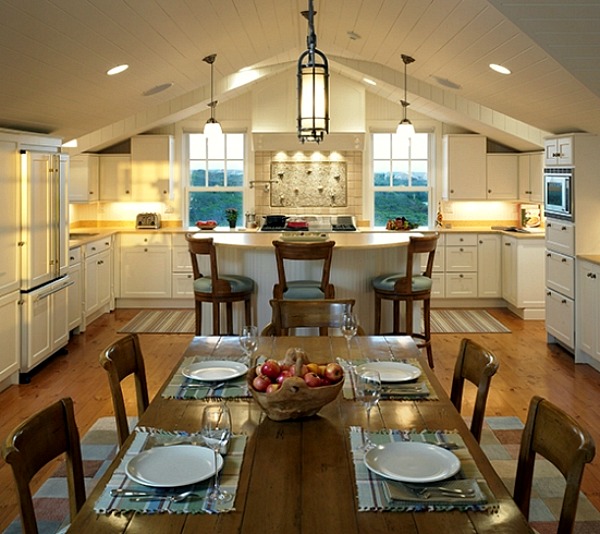 They also built a guest house on the property with a similar upside-down plan.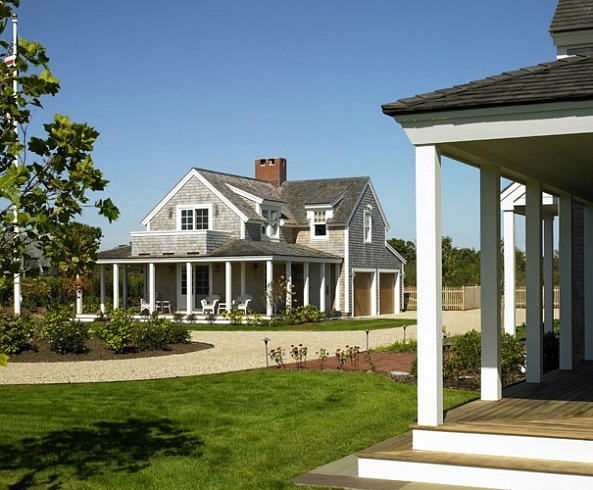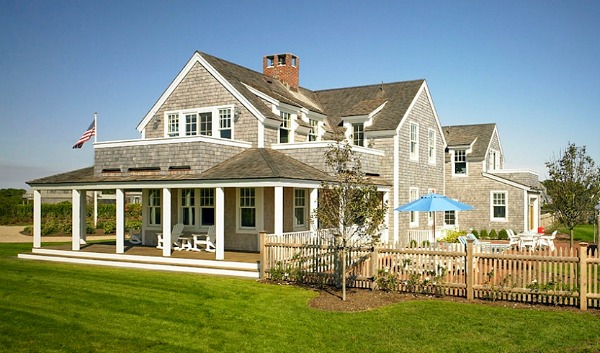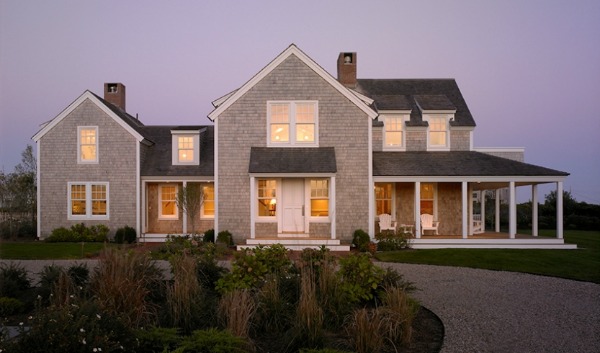 Thanks to Polhemus Savery DaSilva for sharing this project with us.

Visit their website for more information about House at Surfside with photos by Greg Premru.