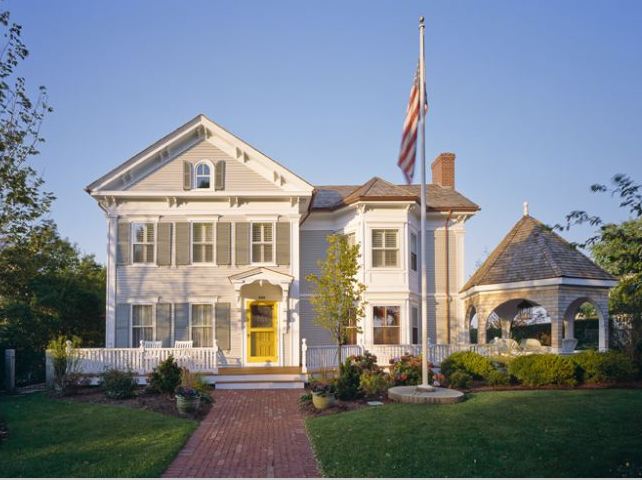 This beautiful Italianate-style house with the bright yellow door is known as "The Moorings." It was built in 1864 and sits on Main Street near downtown Chatham in Cape Cod.
The current owners hired the architecture and construction firm Polhemus Savery DaSilva to restore the house to the way it looked in historical photographs.
Here's how the front of the house looked before the renovation began a few years ago: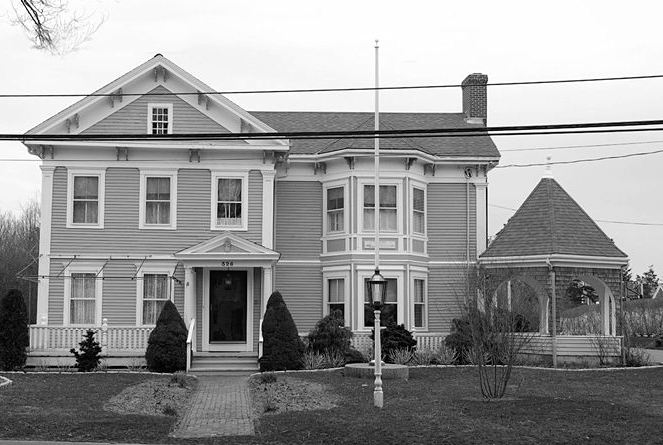 A lot of changes had been made to the house over the years that took away from its original character.
According to the architect's website:
Antique photographs allowed precise recreation of the historical details of the unique entry hood-roof and brackets that had been removed. An arched attic window that had at some point been removed was replicated and installed. The decorative brackets that line the gables and overhangs were replicated and replaced in areas where they had been removed.
Here's one of the old photographs of the house, circa 1918, that they're referring to: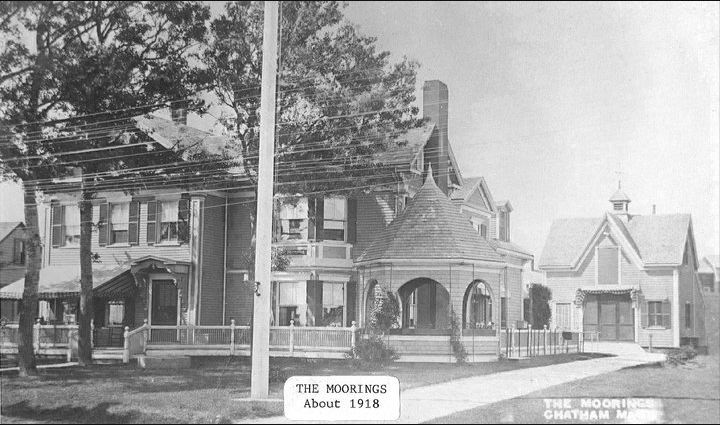 Isn't it fun to see old photos like that?
The house used to have shutters and a more elegant gable above the front door.
Here's a close-up of the restored exterior: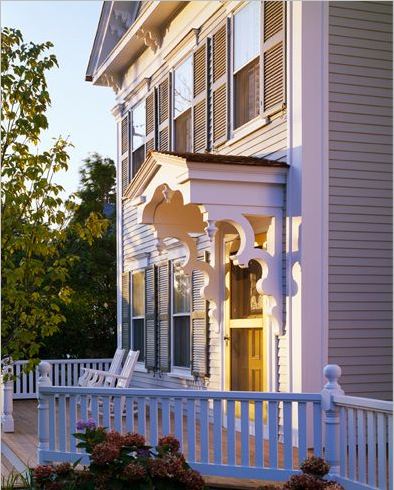 For their work on this house, they were awarded the 2010 Chatham Preseration Award.
It's believed that one of the original owners, Rear Admiral Charles Rockwell, built the octagonal gazebo on the side of the house in the early 1900s.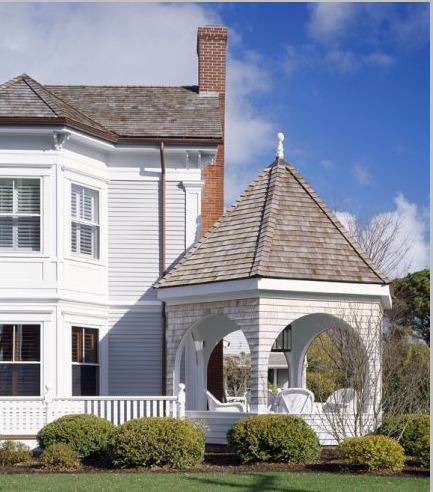 For more information about the remodel, visit Polhemus Savery DaSilva.

Thanks to them for sharing it with us. Photography by Brian Vanden Brink.