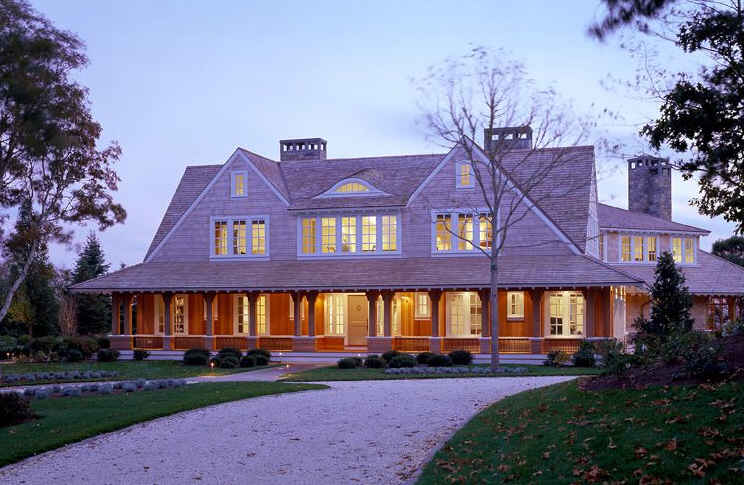 Marcia wrote me, saying, "I thought you'd like to see the work of the company I work for. We are a design-build firm on Cape Cod in Massachusetts."
I went to their site and this gorgeous summer house on the water in Cape Cod immediately caught my eye.
Take a look!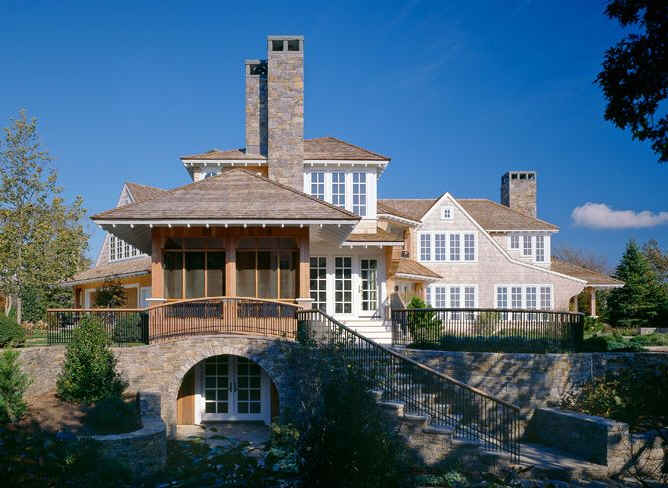 When I was searching for more information about the house, called "Champlain's Bluff" on their website, I discovered that it was featured in a book called Architecture of the Cape Cod Summer by Michael J. Crosbie.
Crosbie writes that the owners wanted a house that was "historically rooted, as if it had always been there, but that would also comfortably accommodate contemporary art and furnishings."

I like the look of this stone fireplace in such a sleek, modern kitchen:

The Library: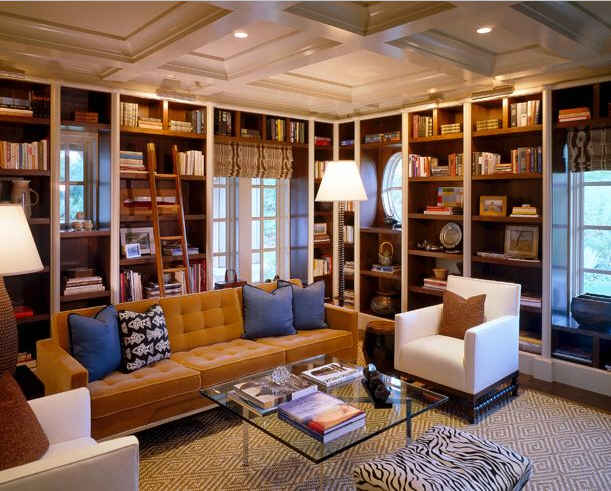 A fun boy's room with a nautical theme: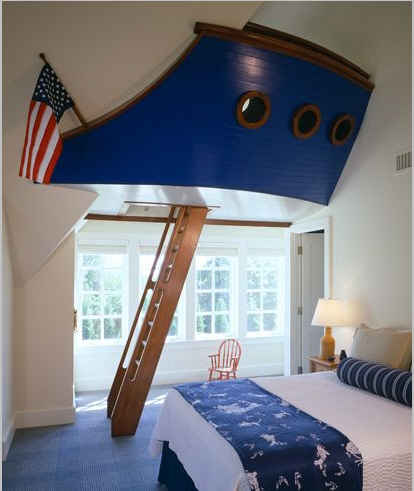 The view of the water from the upstairs balcony is pretty amazing: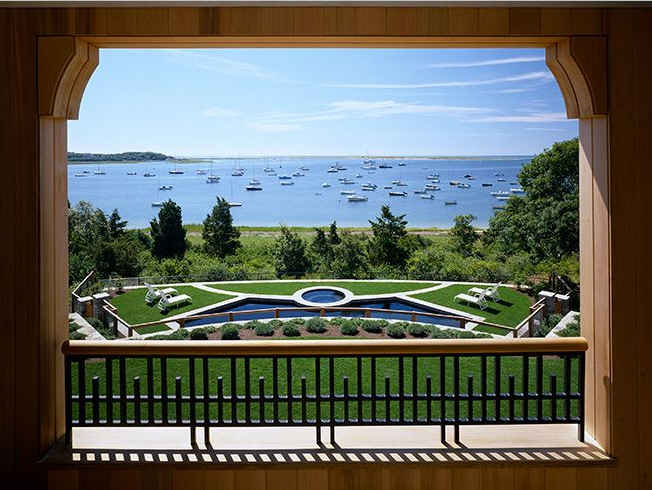 Thanks to Marcia for telling me about it!