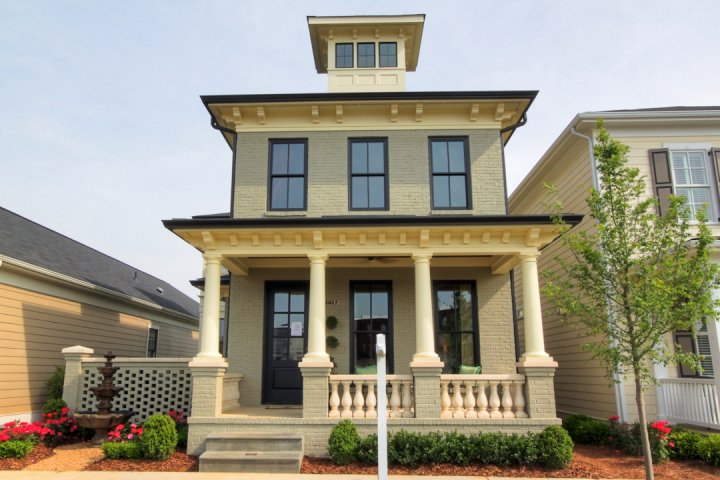 When homebuilder Jason Black sent me photos of a house he designed and built in Kentucky, it wasn't at all what I expected.
It looks like it's been there a lot longer than a year, doesn't it? My dream house would look old like this on the outside but function like a new (low maintenance, all the amenities) house on the inside.
Take a look!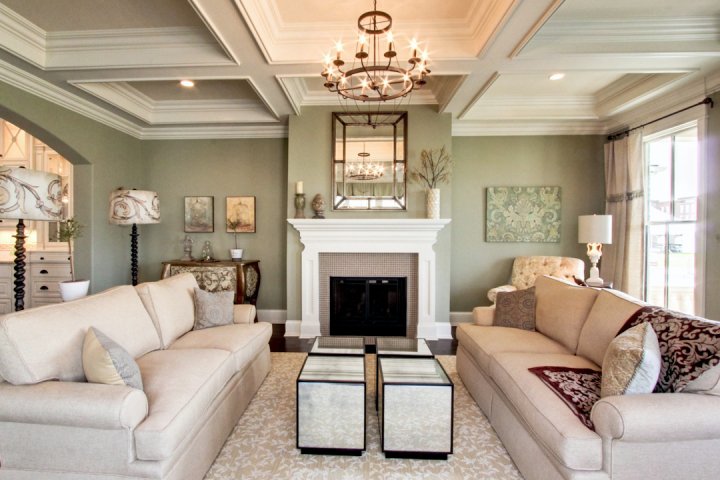 The house is called The Palazzo and was Stonecroft's Southern Living Showcase home of 2010. The Palazzo was named the best floor plan by the Home Builders Association of Louisville.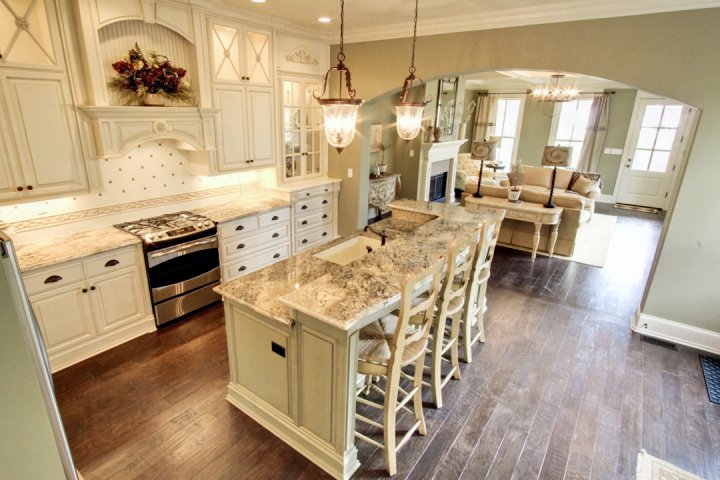 Did you notice the cupola at the top of the house? They incorporated that into the master bedroom, and it functions as a kind of skylight (which is lovely, but I'd be cursing it on Saturday mornings…ha):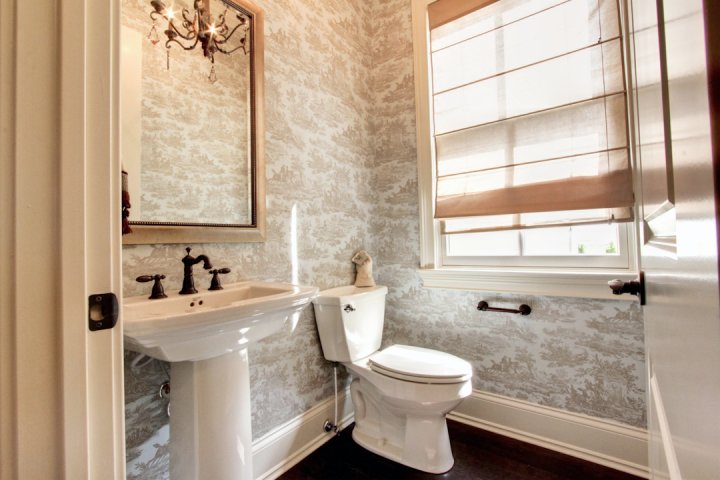 The back hall has a home office: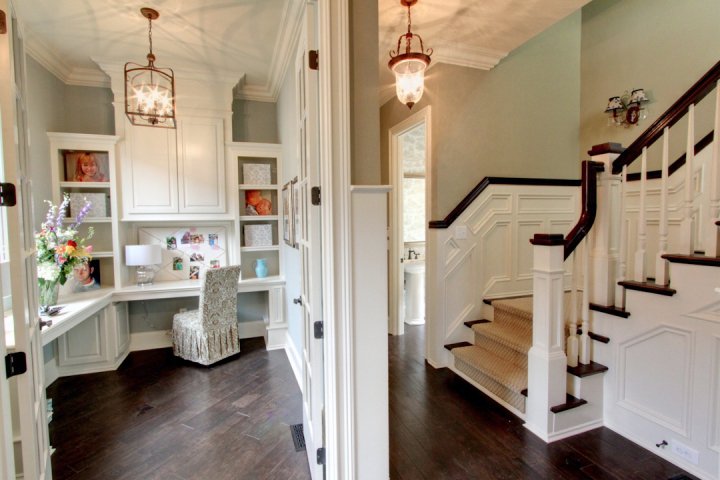 Thanks, Jason! You can see the rest of the photos on the Stonecroft Facebook page.