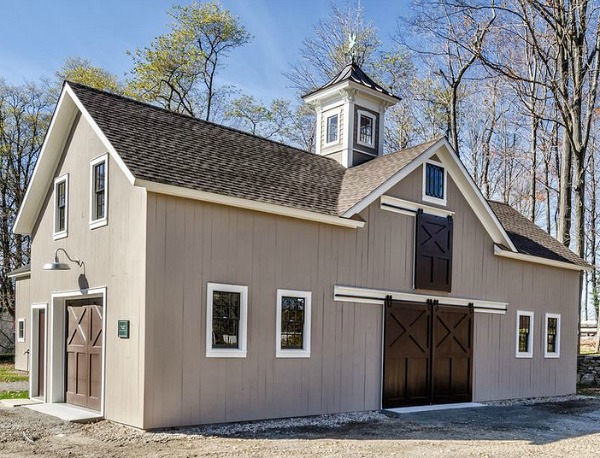 A reader named Peggy wrote me about her talented sister Kelly Mittleman, an award-winning designer in Connecticut.
For one of her recent projects, she converted what had been old horse stables into a "music barn" that her client can jam out in with his musician friends.
The homeowner and his friends get together once a week to rock out in the barn.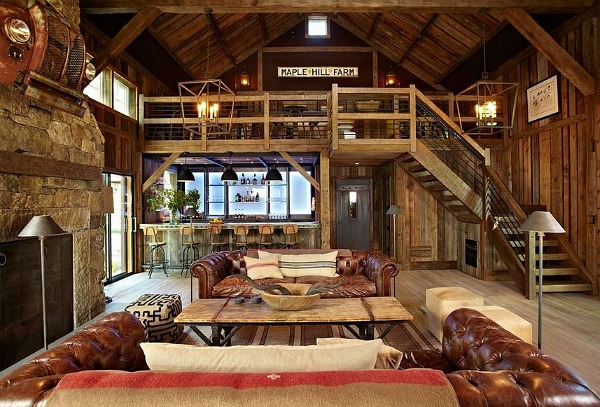 Kelly says she wanted to keep the bar in the barn modern enough so it wouldn't end up looking like "Ye Olde Saloon."
She's a singer, so she knew how to create a space that musicians could really use.
She hired acoustic engineers to line the walls with acoustic panels and then covered them with reclaimed barn wood.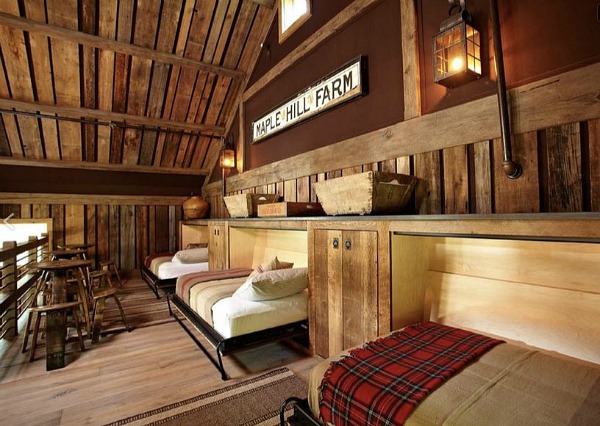 A rickety old ladder used to provide the only access to the loft, so they built a staircase to replace it and make the upstairs space more usable.
How cool are those pull-down Murphy-bed bunks for overnight guests? Such a clever idea.
Thanks to Kelly for sharing her work with us and to Peggy for telling us about her talented sis!
Check out Kelly & Co. to see more of her work!

Photography by Paul Johnson.