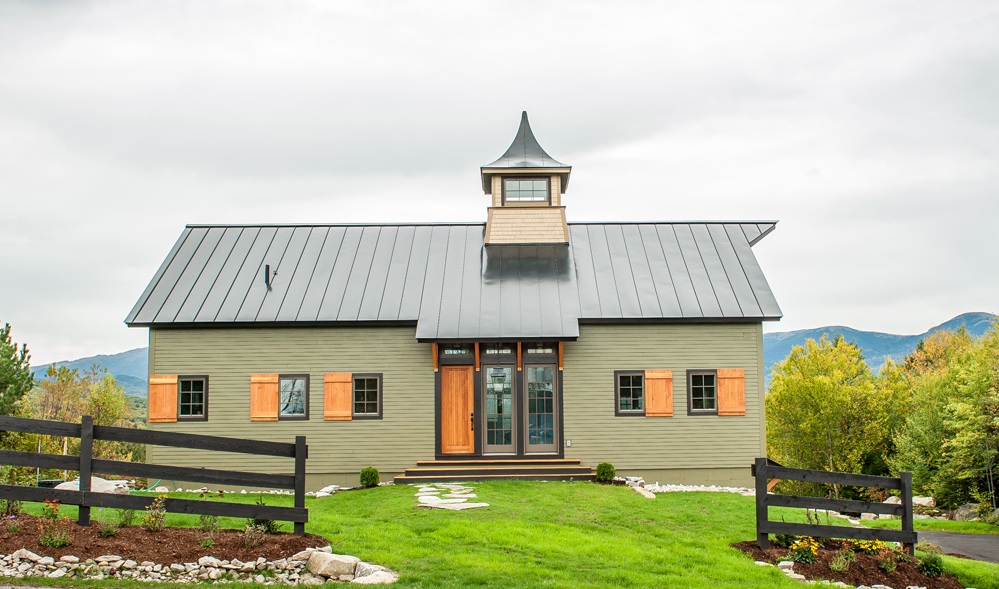 I've featured a lot of barns that were converted into houses over the years. So I was intrigued when I heard about these homeowners, who fell in love with an old barn they saw on their travels and were inspired to build a new house that looked like it.
Take a look!

A House Built to Look Like a Barn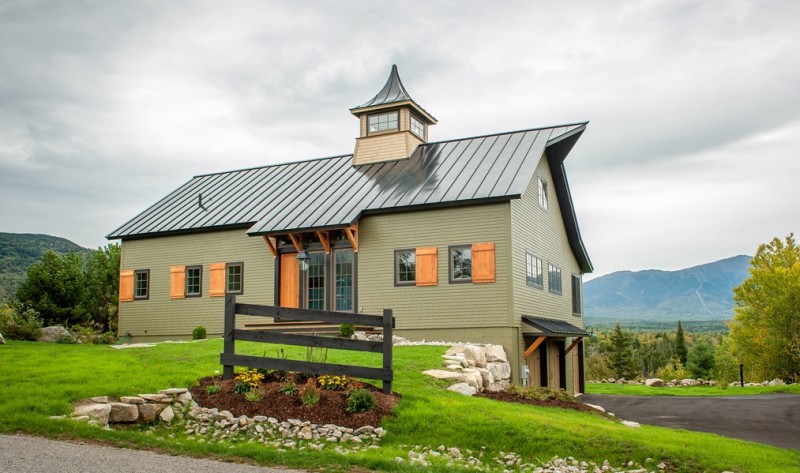 They hired Yankee Barn Homes in New Hampshire to build it for them, with instructions that the focus be on the gorgeous view of the mountains behind the house.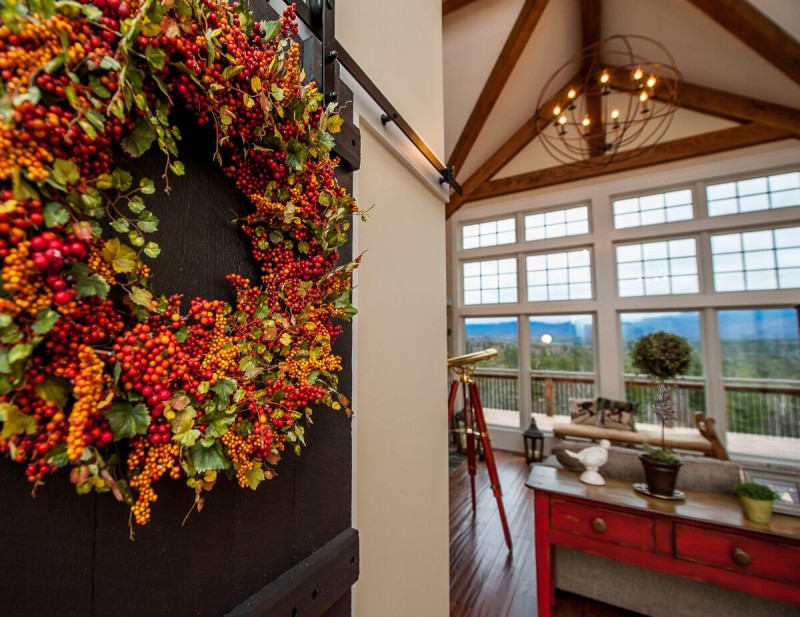 They wanted an open floor plan to make larger gatherings possible.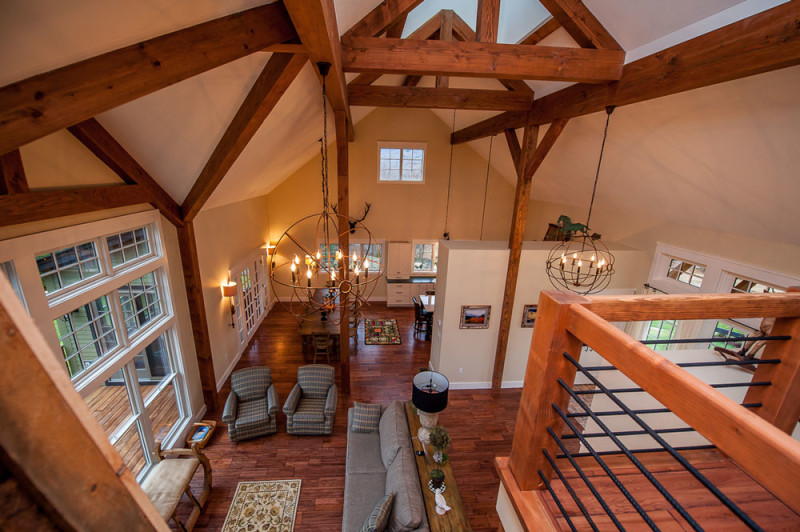 "The Cabot" has 2,367 square feet with 3 bedrooms and 2.5 baths.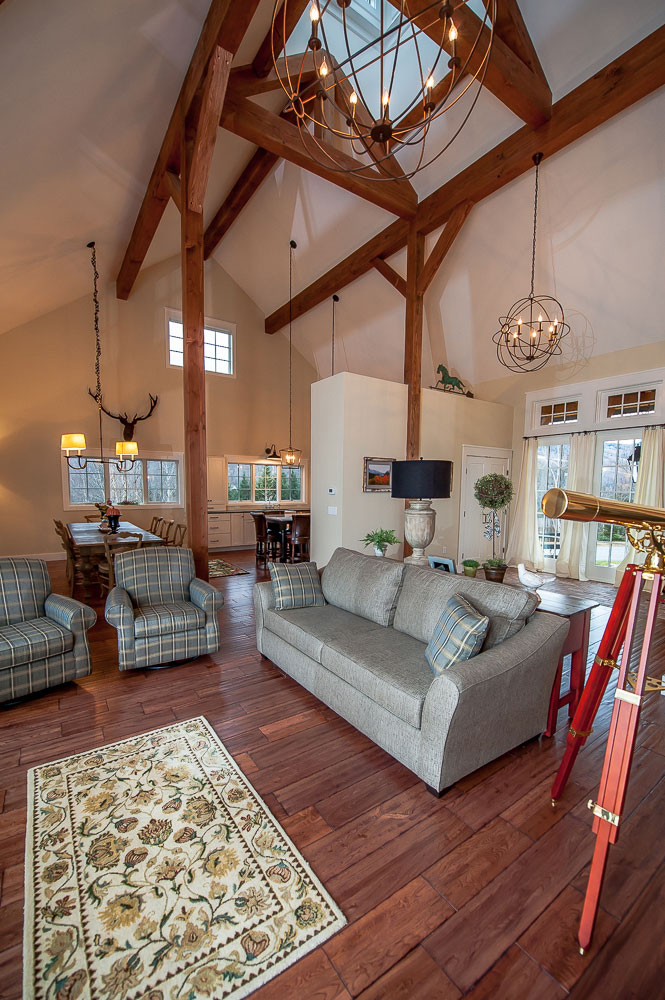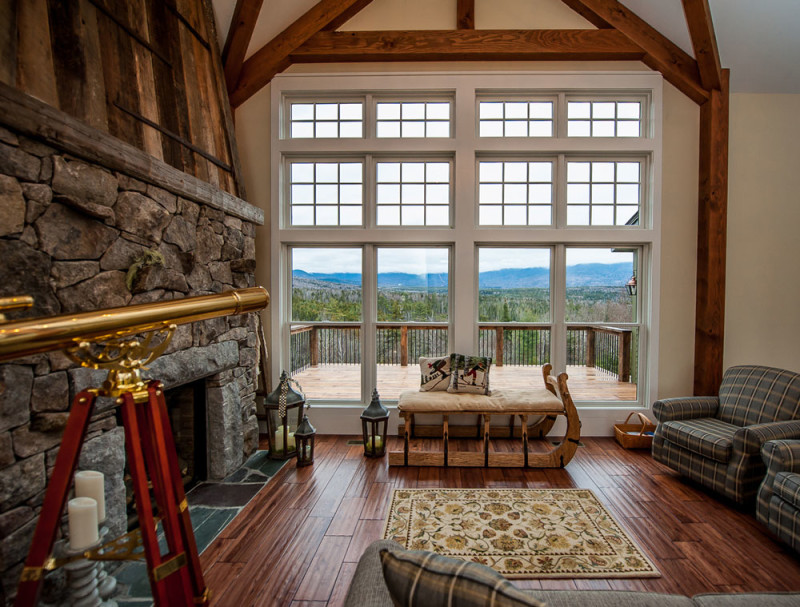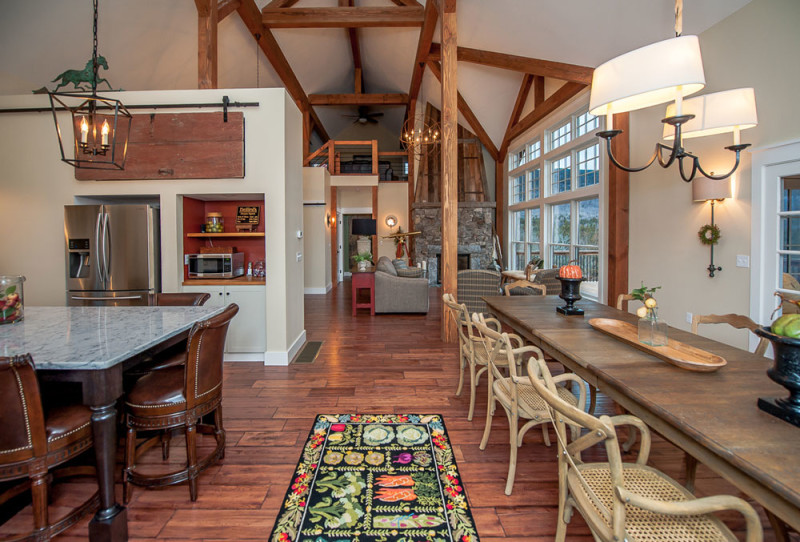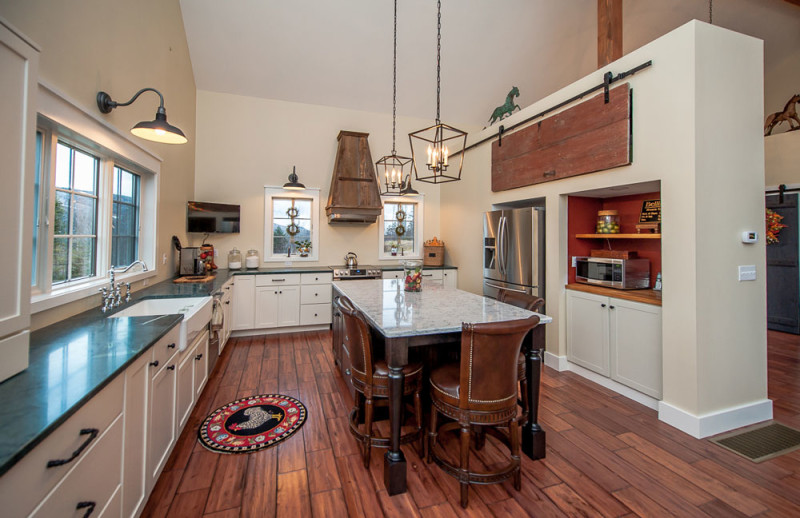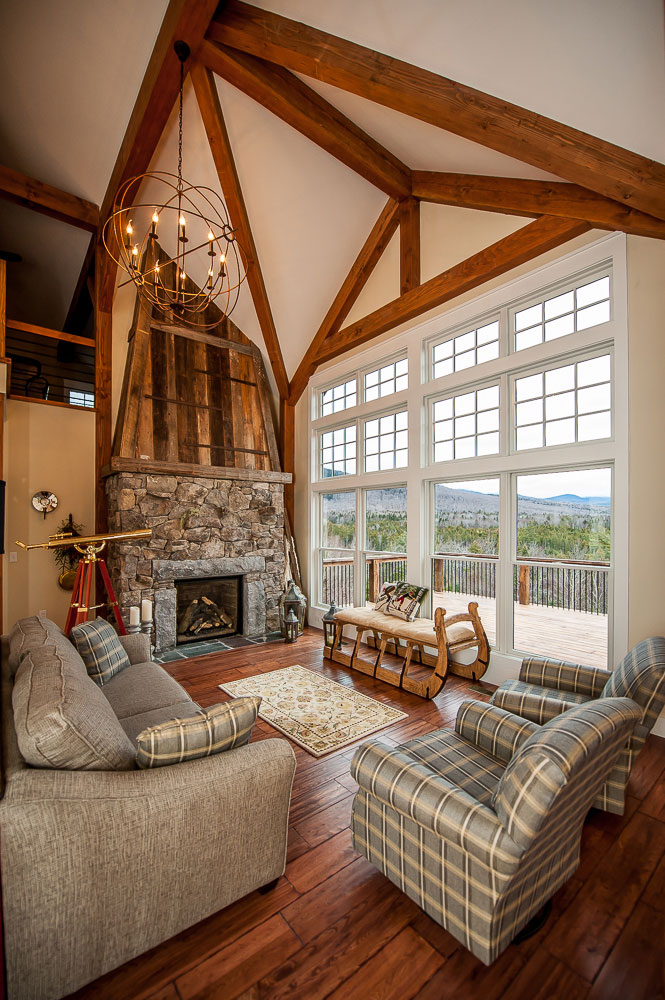 The living room has a wall of windows to frame the view of the New England mountains: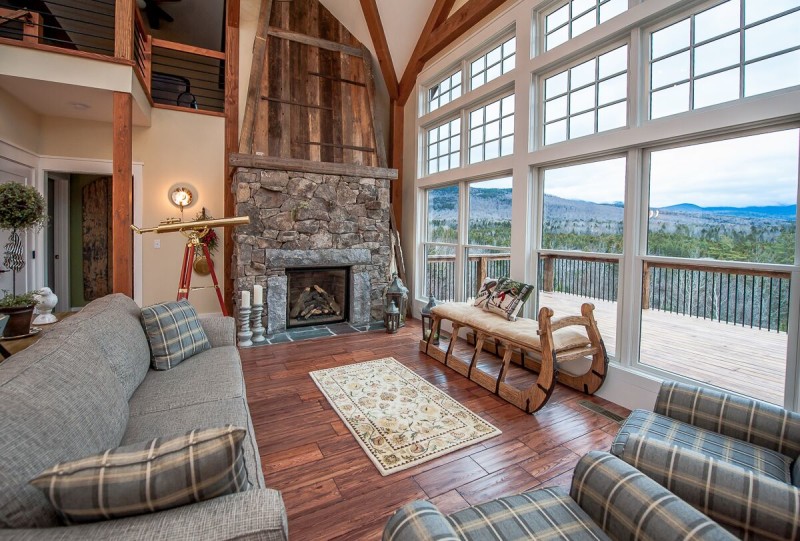 First Floor Plan: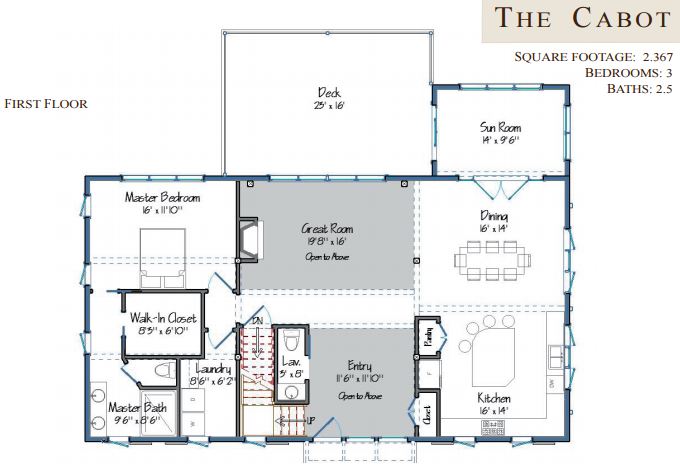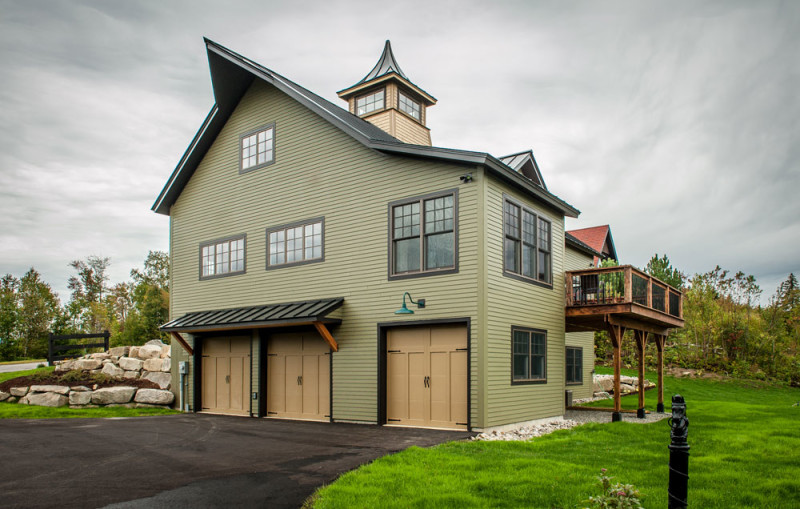 "The master bedroom on the first floor includes a private master bath, laundry area concealed away from the rest of the house, and a generous walk-in closet. Two bedrooms on the second floor are separated by a balcony, open to below. A sunroom off the dining room makes for a quiet, comfortable breakfasts, or a simple lunch with family and friends."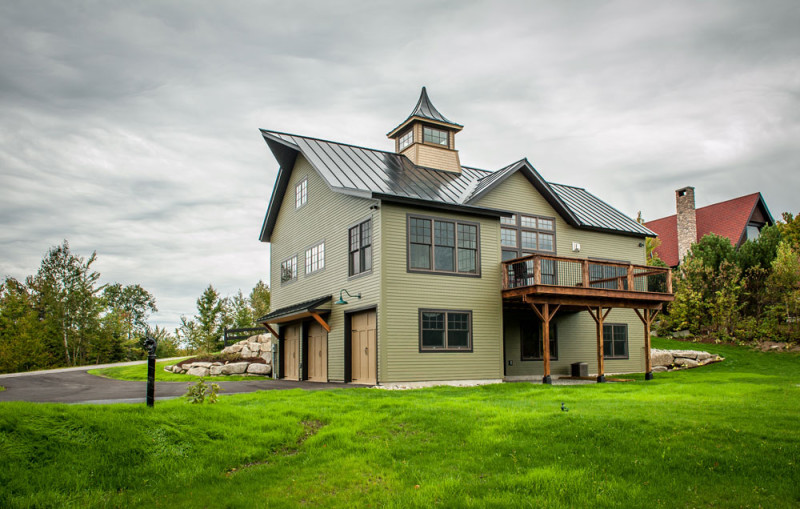 I love that they took their love of old barns and used it as inspiration for their new house. Thanks to Samantha for telling me about it and Yankee Barn Homes for letting me share it with you.
Photography by Northpeak Design.