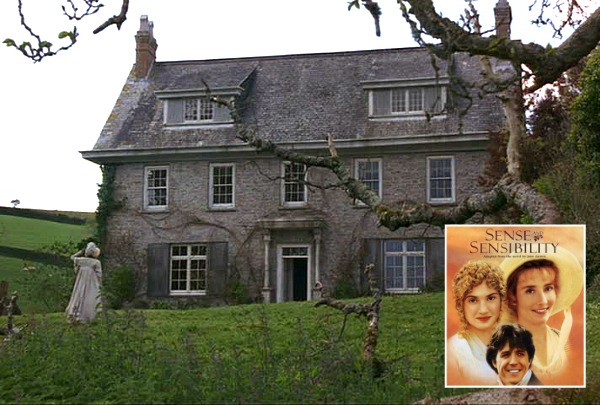 When Emma Thompson's Oscar-winning version of Jane Austen's Sense and Sensibility (1995) opens, we meet sisters Elinor and Marianne Dashwood, who have grown up in a grand estate called Norland Park.
After their father dies and their older brother evicts them, they're forced to "downsize" to the much more humble Barton Cottage.
I think most of us could learn to cope in a cottage like this, though, wouldn't we?
Take a look!

Barton Cottage from "Sense and Sensibility"

When they're forced to move into Barton Cottage, it's difficult to deal with their reduced circumstances at first.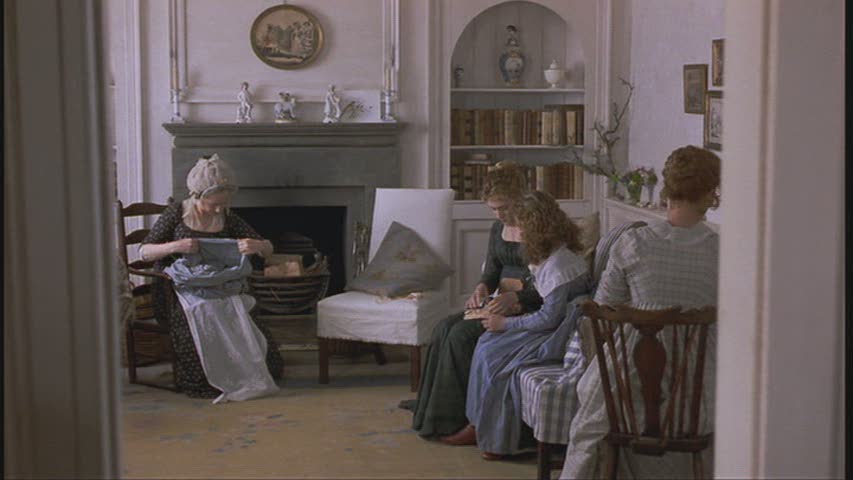 It's not all bad, though. As Fanny says, "Ooh, a cottage! How charming. A little cottage is always very snug."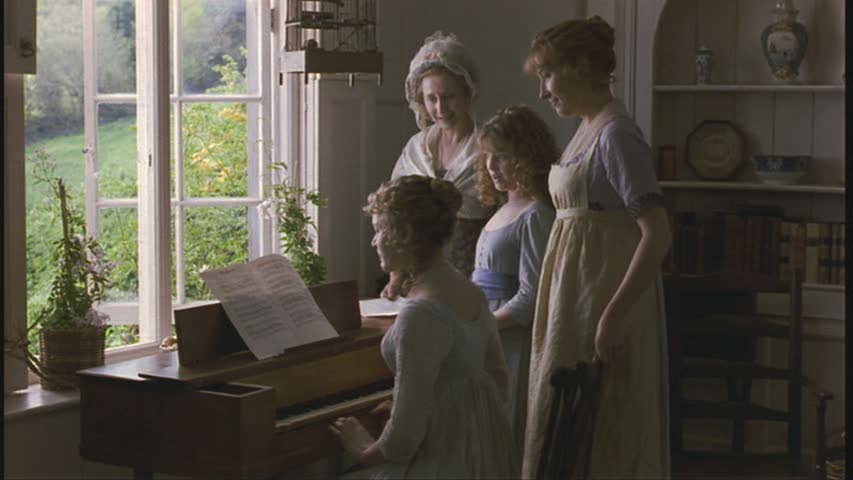 Kate Winslet played the hopeless romantic Marianne in a curly wig.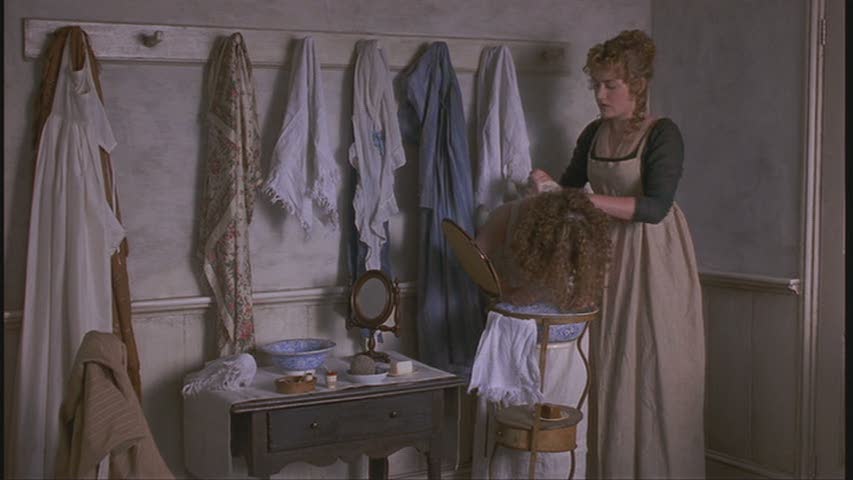 Thompson reportedly wanted sisters Natasha and Joely Richardson to play Elinor and Marianne, but director Ang Lee insisted that Thompson play Elinor instead.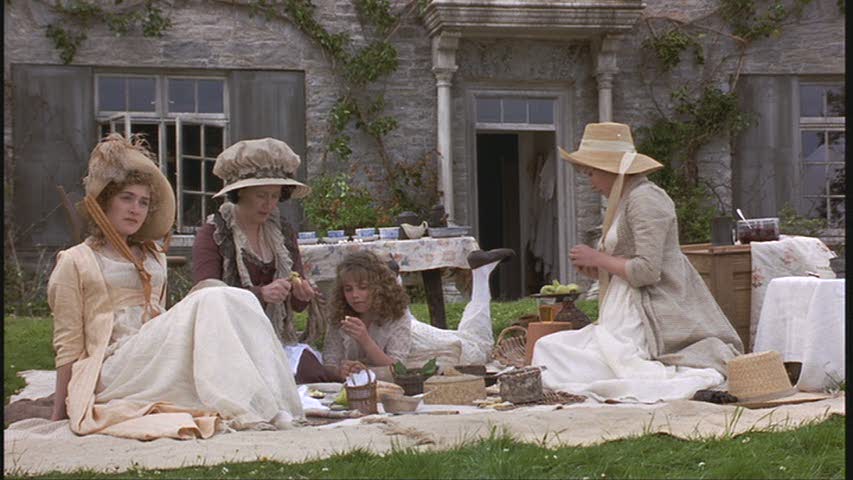 Since she was too old to play a 19-year-old girl, the character's age was changed to 27. At the time, Thompson was 36, so it was still a stretch (as many movie critics pointed out).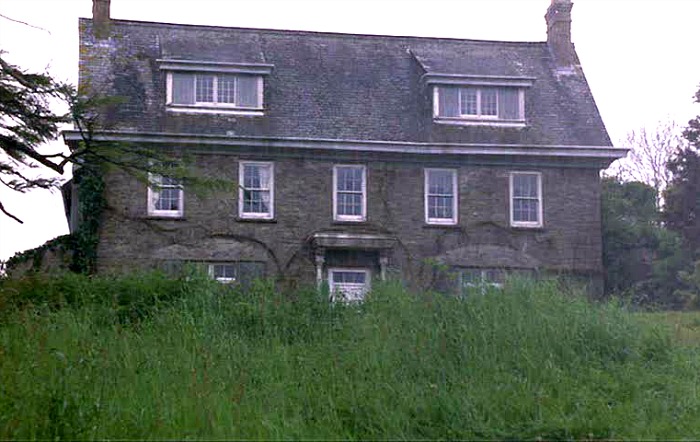 Note: There are Amazon affiliate links below that may earn me commission.
I watched the movie again to take these screenshots and still love this version.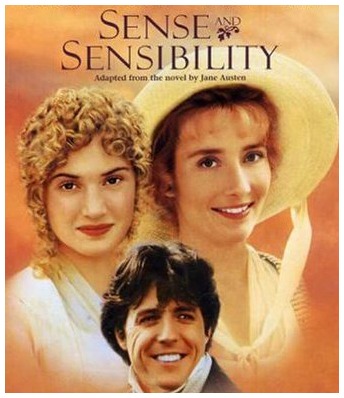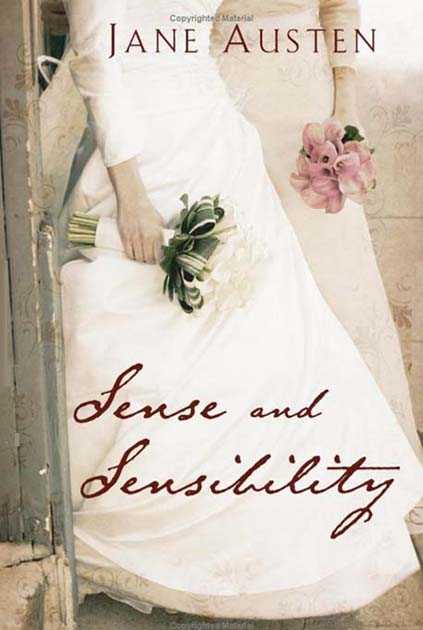 I read it for the first time when I was about 14 years old and loved the idea of moving a cottage like this.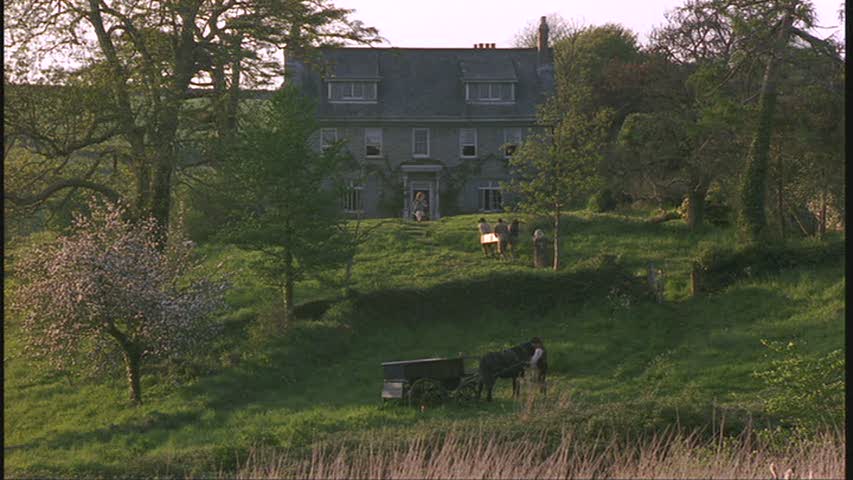 Efford House is the real name of the cottage where they filmed the movie.

It's a holiday rental located on the South Devon coast of England. Check the listing for information.

Visit my Houses Onscreen page for a list of all the others I've featured, from A-Z.