Chip and Joanna Gaines haven't let any moss grow under their feet since quitting their crazy-popular HGTV show "Fixer Upper" last year. I can't even keep up with all of the projects they've tackled, from writing a children's book to announcing an entire cable-TV network they've got in the works.
And that's not even mentioning the fact that they had a baby boy named Crew last summer!
In her "spare time," Joanna managed to design the interiors for this modern farmhouse-style home in China Spring, Texas. It's on the market, so let's take a look.
Update: Sorry, but it has sold and they asked me to remove the listing photos. You can see them here.

A Modern Farmhouse Designed by Joanna Gaines
The listing says:
This charming farmhouse-style home, designed by Joanna Gaines, features unique details and custom upgrades. The home has a spacious floor plan with a light neutral color palette throughout, entertaining spaces, beautiful French oak wood floors, and custom designed cabinetry.
The exterior exhibits an upgraded charcoal architectural shingle roof, decorative window awnings, solid-wood windows and doors, cedar privacy fence and beautiful landscaping. We would like to invite you to visit this extraordinary home located in the highly sought-after China Spring subdivision, The Preserve."
The entry has Joanna's signature double glass doors and shiplap on the walls.
Antique wood sidelights mark the entrance to the dining room.
There's a mix of farmhouse and industrial style in the kitchen, with custom metal shelves above the range.
For a recent post on her blog, Joanna used these shelves to demonstrate ideas for styling them:
This is what Joanna posted on her Facebook page about it:
The interior of this charming farmhouse-style home features a cozy floor plan with tons of great entertaining spaces. We chose a light neutral color palette, beautiful French oak wood floors, and uniquely designed custom cabinetry throughout.
"A few more of the interior upgrades include top-of-the-line appliances, spray foam insulation, Carrara marble vanity tops, energy efficient features throughout and much more."
The 3,150 square-foot modern farmhouse-style home has 4 bedrooms.
Note: This post contains Amazon affiliate links that may pay me commission.
Have you seen the "Shiplap" t-shirts Joanna made popular?
You can see how we did it here: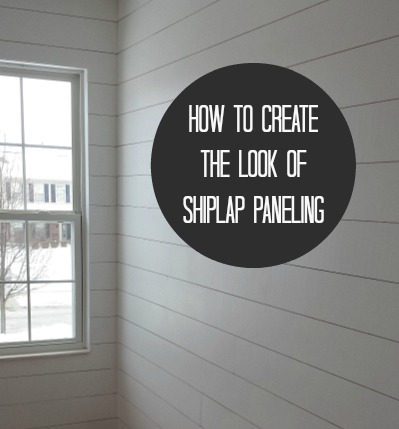 The book Joanna and her kids wrote together is called We Are the Gardeners: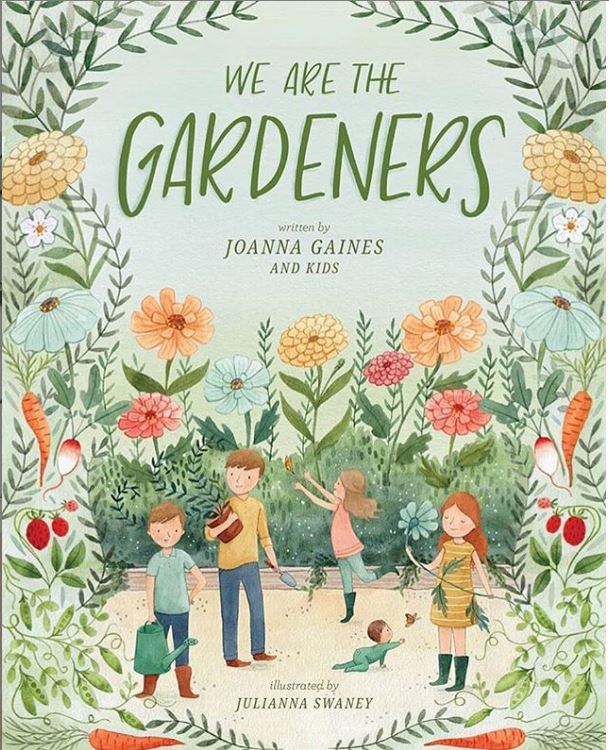 I recently heard from the new owner of the "Three Little Pigs House," and he says the house looks great now:
"I love it here. The neighborhood is quiet and there have been no problems."
Happy to hear that! You can read more about what happened to it and see the before and after pics here.
When "Fixer Upper" was on HGTV I got a lot of questions from readers about it. I answered them here:
Since we saw them fixing up older houses on the show, it's interesting to see the choices Joanna made when building new. It definitely has that Chip and Joanna "Fixer Upper" style. (Sorry, but it sold and they asked me to remove the listing photos.)
They're asking $624,000 for the modern farmhouse in China Spring, Texas. Update: I just learned that they purchased the floor plan from another designer and built it, but Joanna did the interior design aspect (thanks, Jason!). 
For the photos and more information, check the listing held by Haley Holden of Magnolia Realty. Photography credit: Carol Embry of Picture It Sold.

(Visited 307 times, 5 visits today)