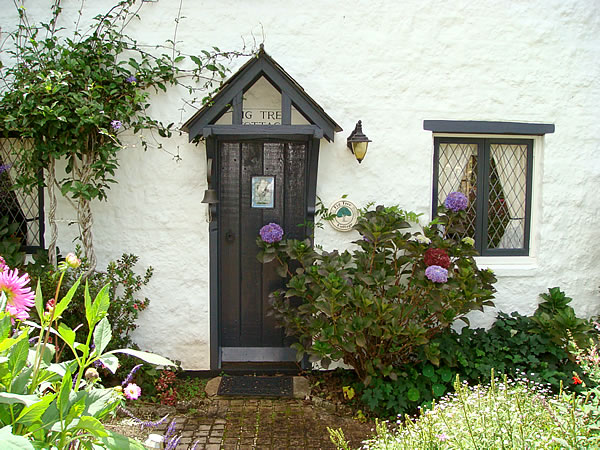 Over the years I've featured a lot of houses I liked, but Fig Tree Cottage is one of my favorites. So I was excited to hear from Alison, the owner of this Cotswold-style cottage, that it's for sale.
If I lived anywhere near Queensland, Australia, I'd be tempted to buy this sweet little place with the white picket fence. Take a look!

Fig Tree Cottage in Queensland

The listing says:
"A rare opportunity to own one of Tamborine Mountain's icons in the heart of Olde Eagle Heights. This enchanting and captivating Cotswold Cottage was lovingly hand-crafted to replicate all features of Olde Worlde charms."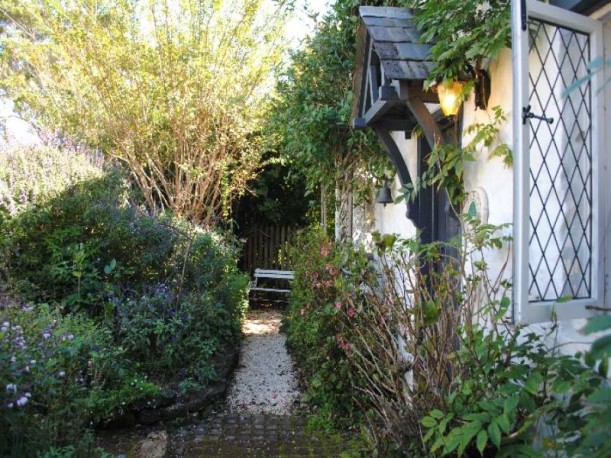 "As you enter the cottage walking through the quaint doorways you are transported back in time."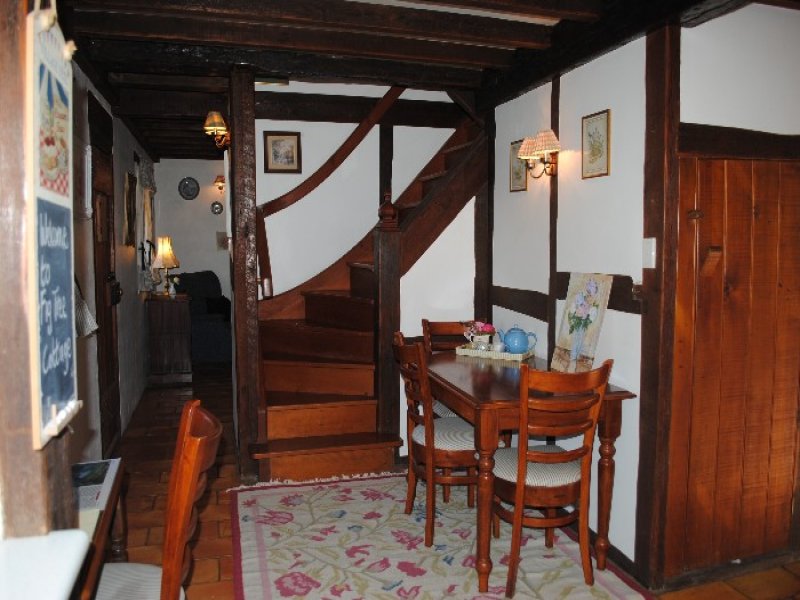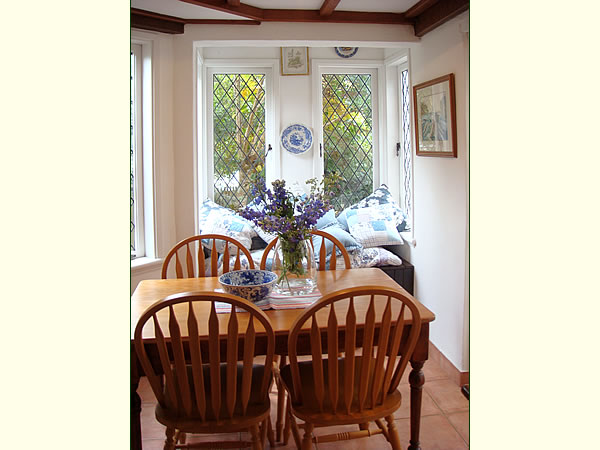 "There is a traditional kitchen overlooking your country garden to give you inspiration whilst cooking."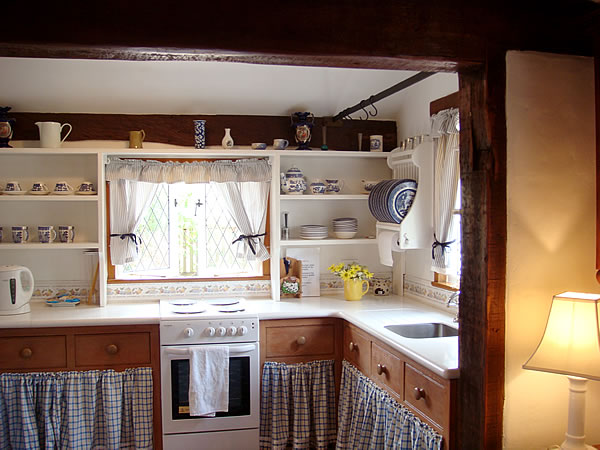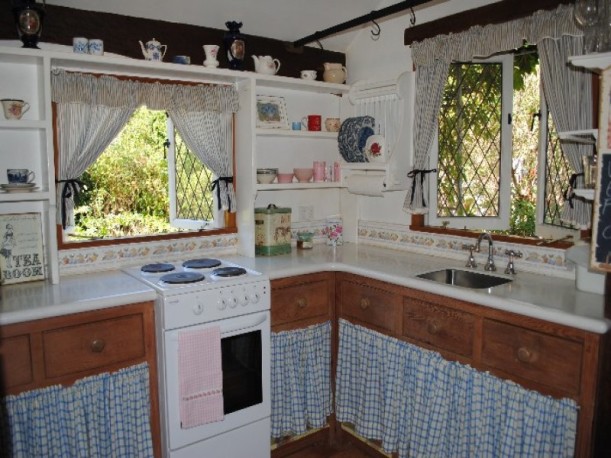 The 2 bedroom, 2 bath cottage comes fully furnished.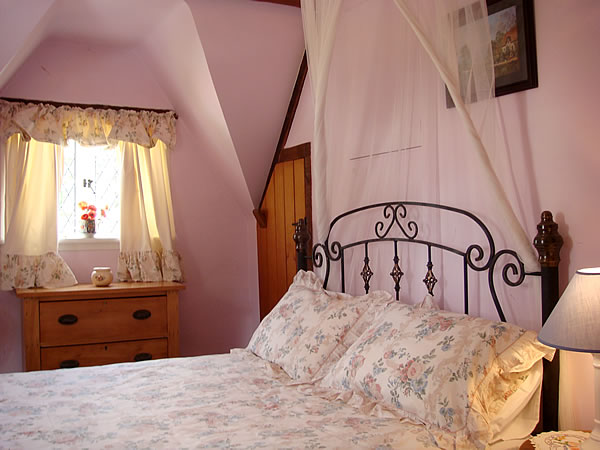 "This gem is currently a very popular holiday accommodation, with bookings right through to the end of the year and comes fully furnished. Having said that it would also make a very comfortable home."

"The lounge is inviting with timber beams and dormer windows."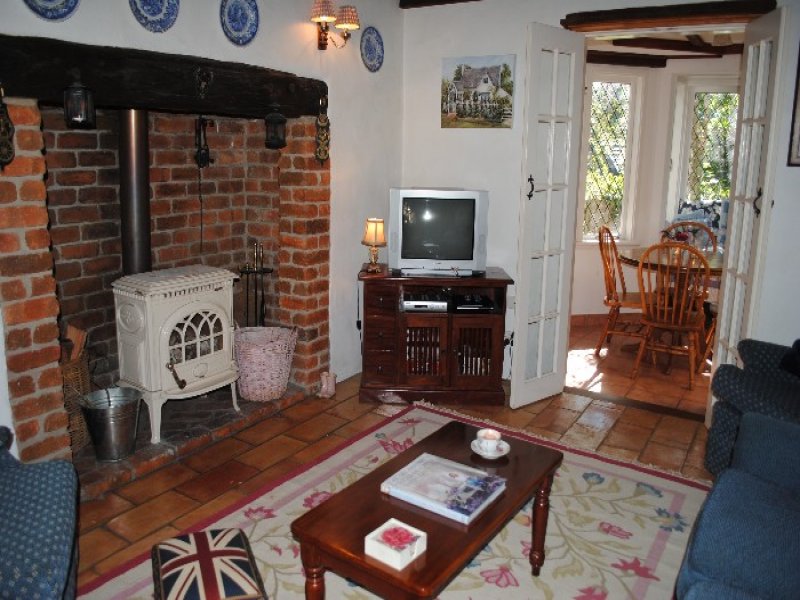 "The combustion wood heater for the cooler winter months emphasizes the cosiness of the cottage."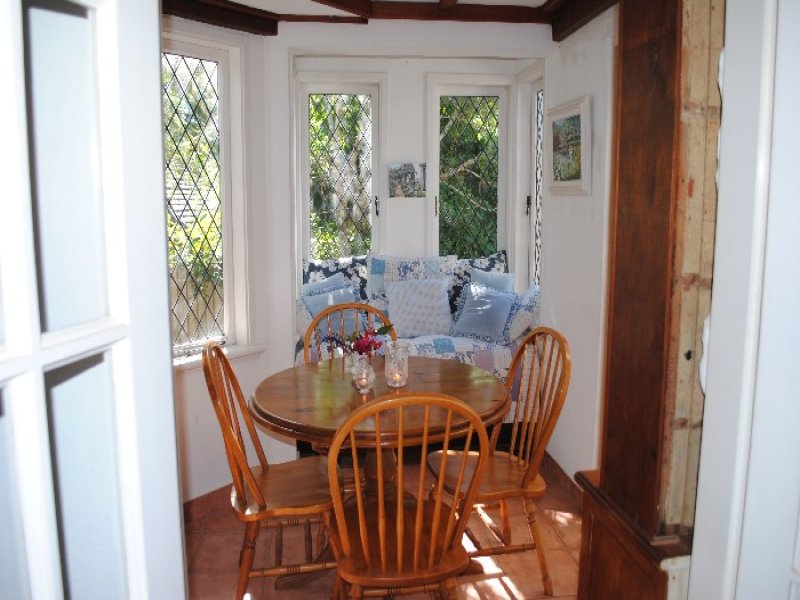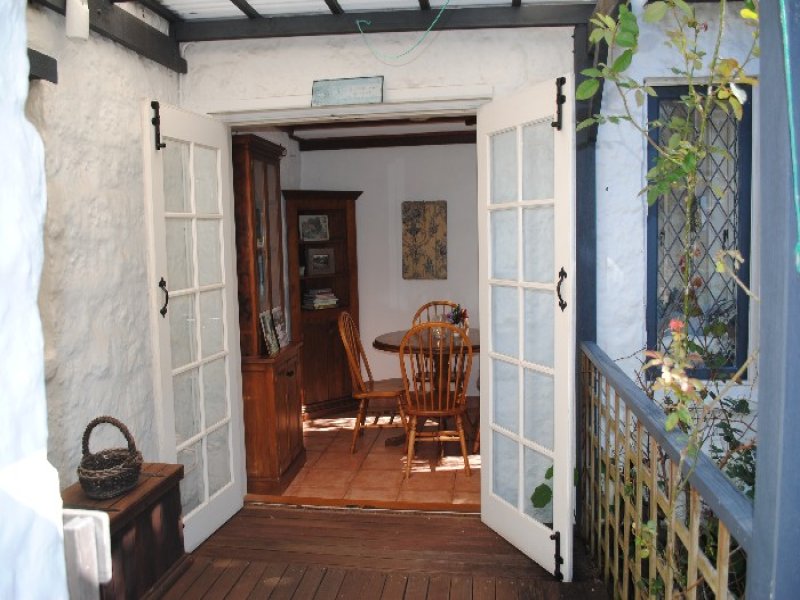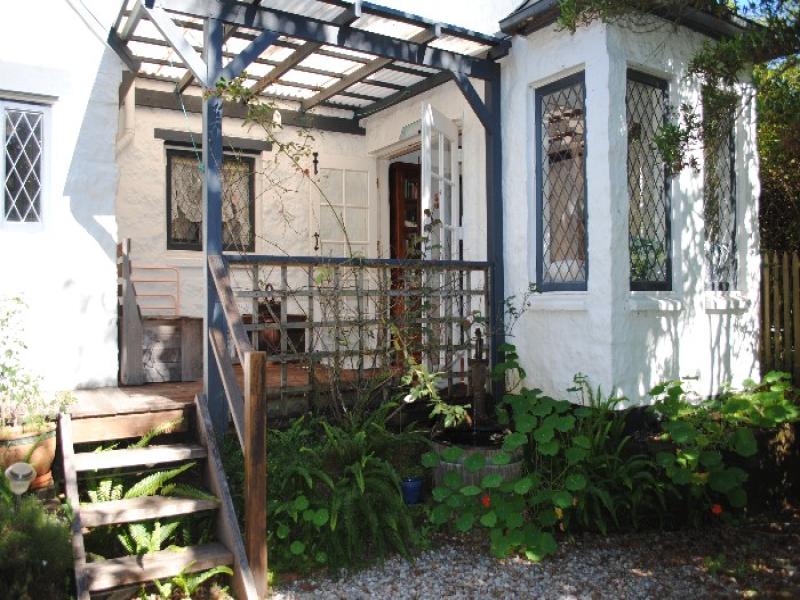 Alison sent me a few snapshots she took around her cottage: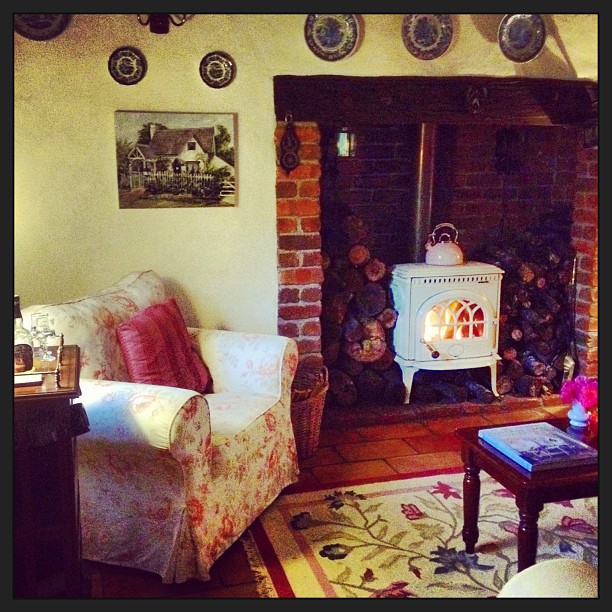 "Jack is all cosy for the day in front of the fire…"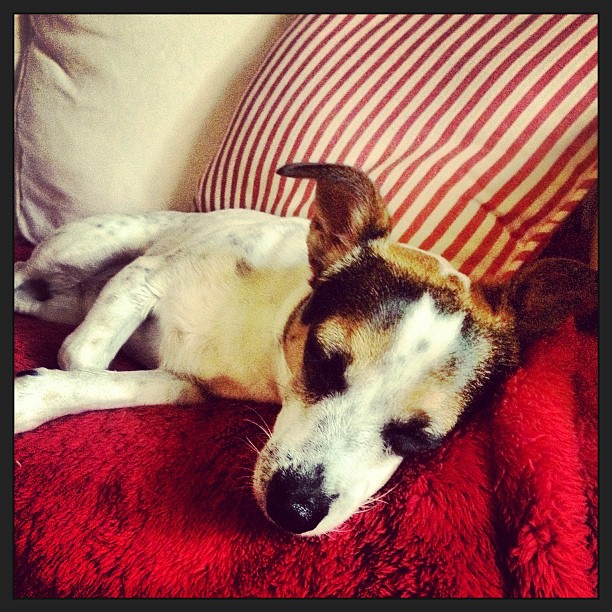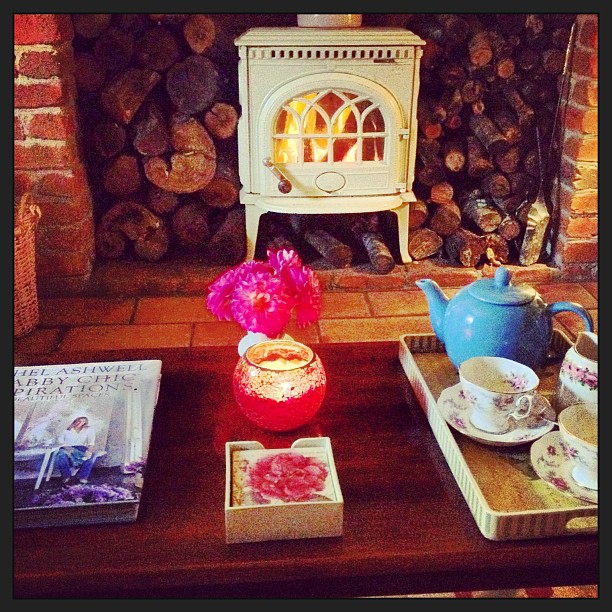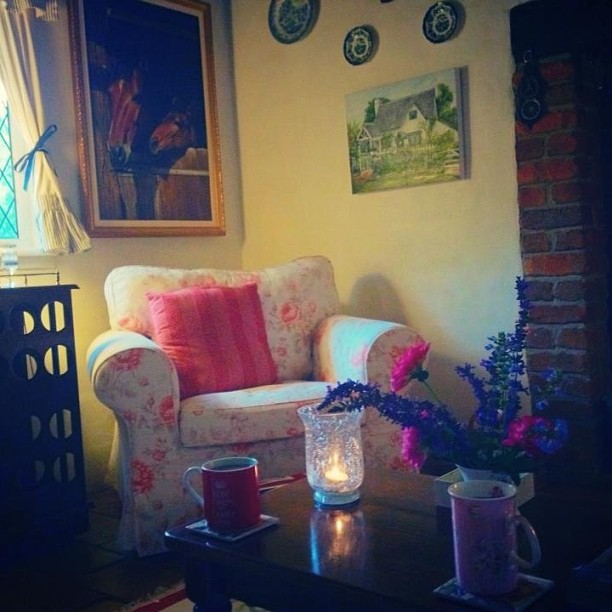 "Fig Tree in Autumn:"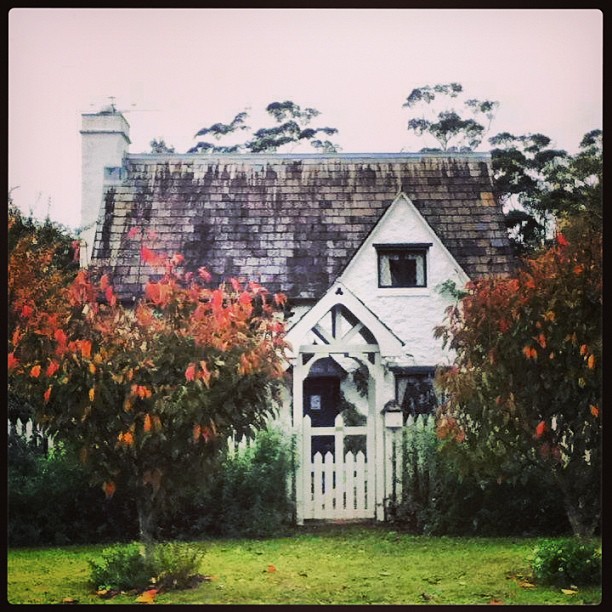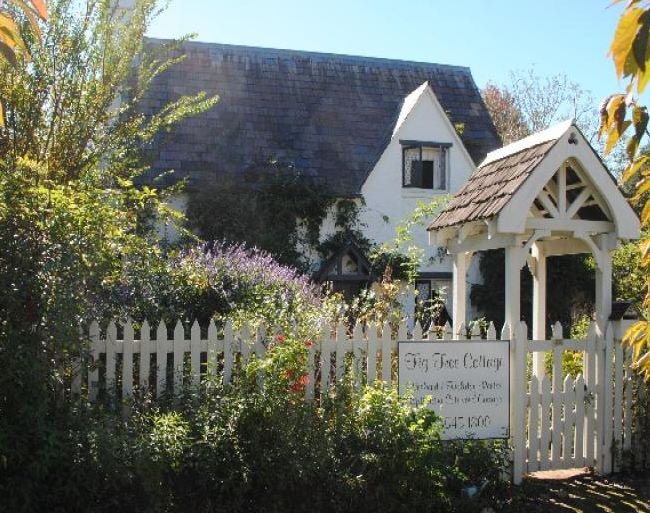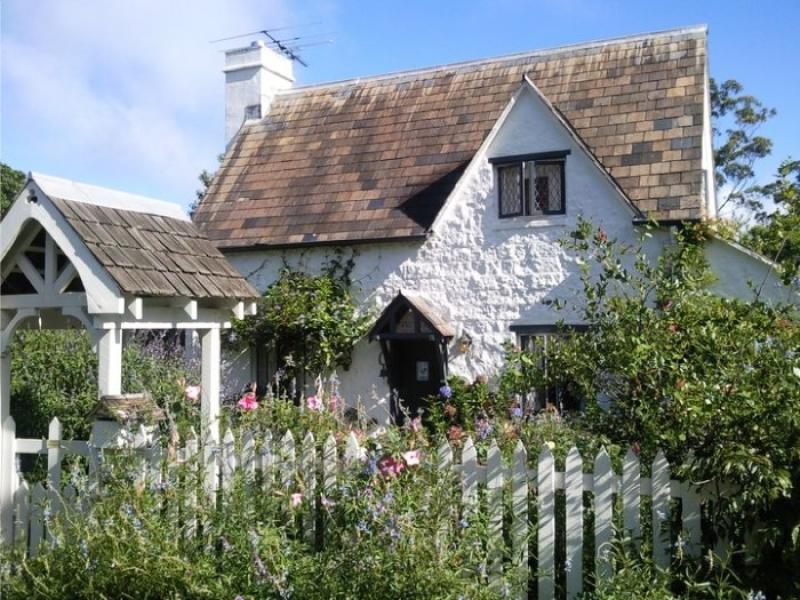 Thanks to Alison for telling us about her cottage! For more photos and information, check the listing.
Update: sorry, but it's no longer for sale, and the listing has been removed.
To see more photos of Fig Tree Cottage, you can read my original post about the house. It's now a holiday rental, so click here for information about how to rent it on your next visit to Tamborine Mountain! 🙂

(Visited 397 times, 1 visits today)