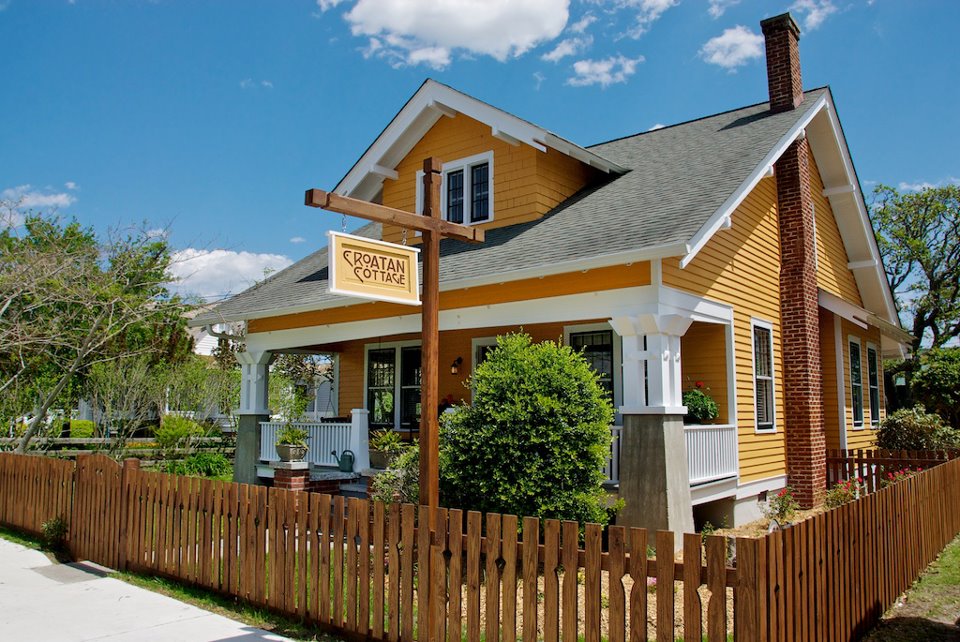 Croatan Cottage in Manteo, North Carolina, started life as a Sears Roebuck kit house in the early 1900s called "The Vallonia."
At the time it was described as "a prize bungalow home already cut and fitted" that you could buy for just $1,979.
A reader named Melody sent me photos that she took of the house and told me the story behind it. She says that everyone in their community loves it, and they were excited to see it restored. Take a look!

Croatan Cottage in the Original Catalog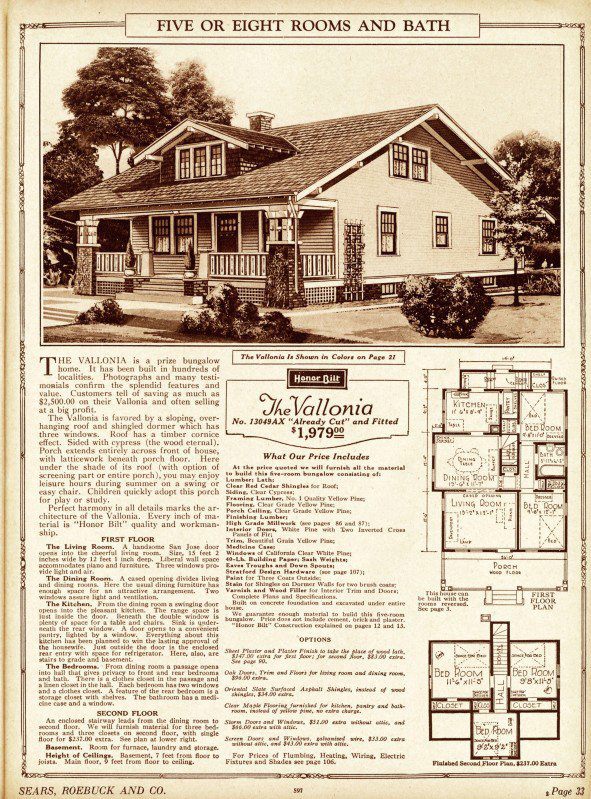 After the Vallonia was delivered in kit form by boat to the Manteo waterfront, it was assembled on the lot.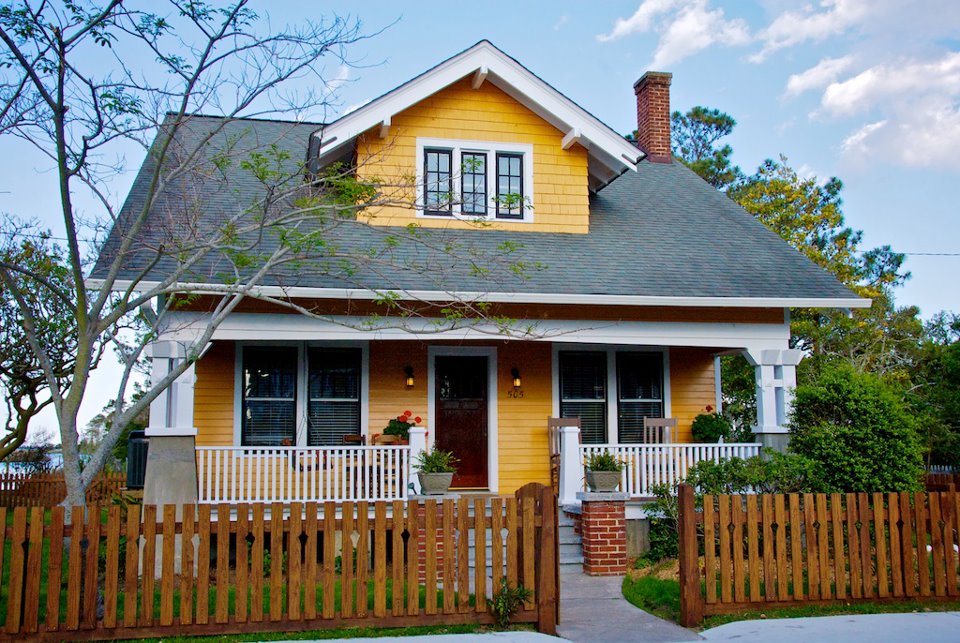 When the house was restored, they repainted it the original yellow color.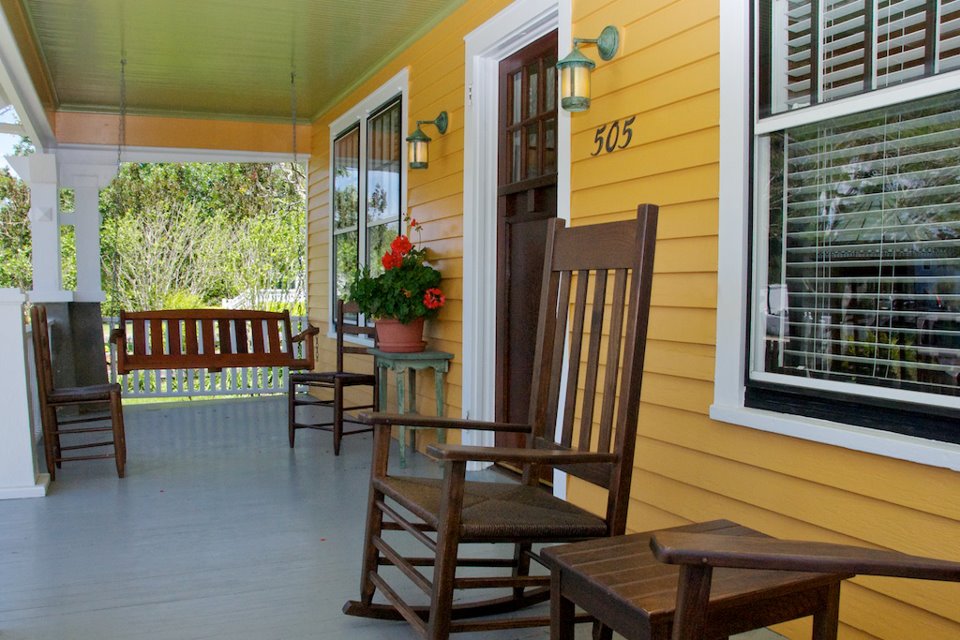 Living Room: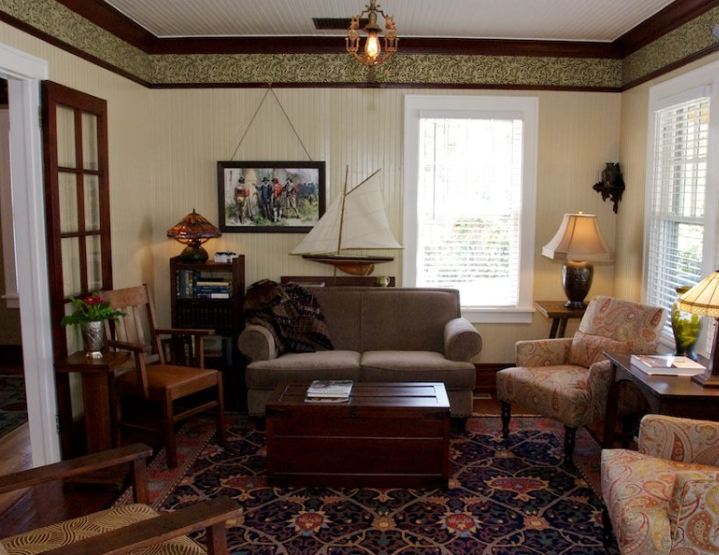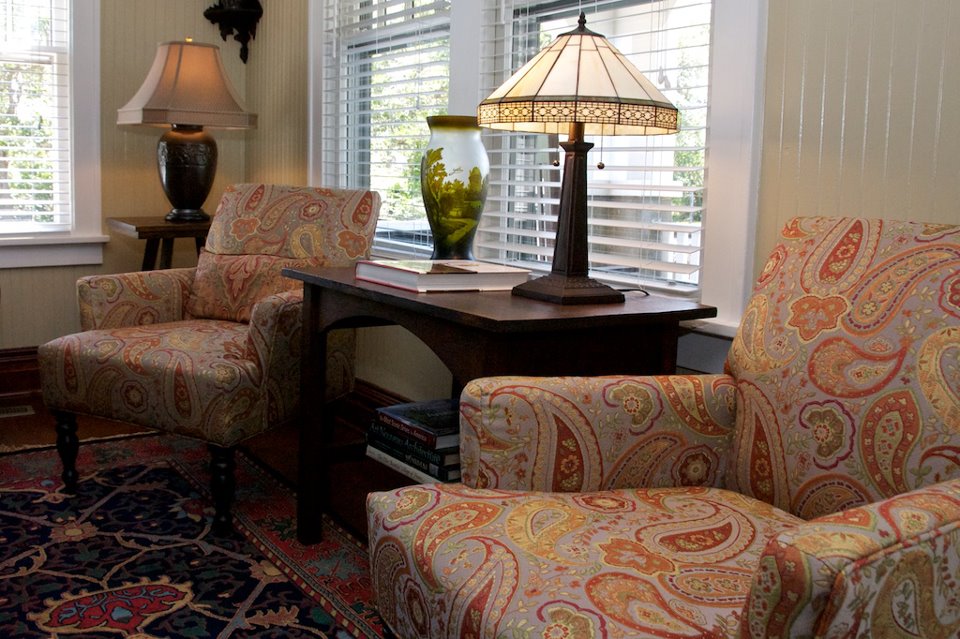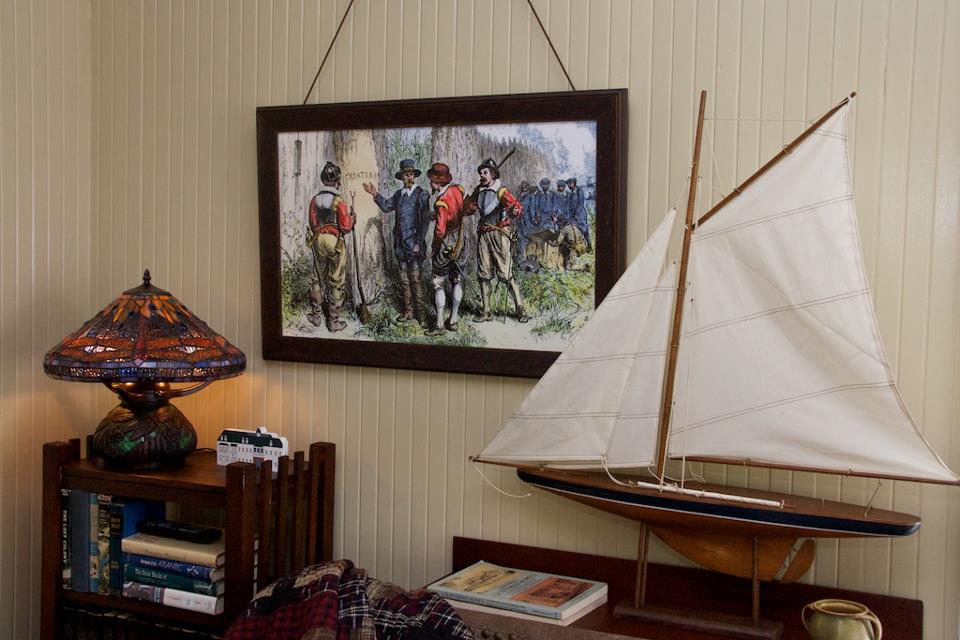 Dining Room: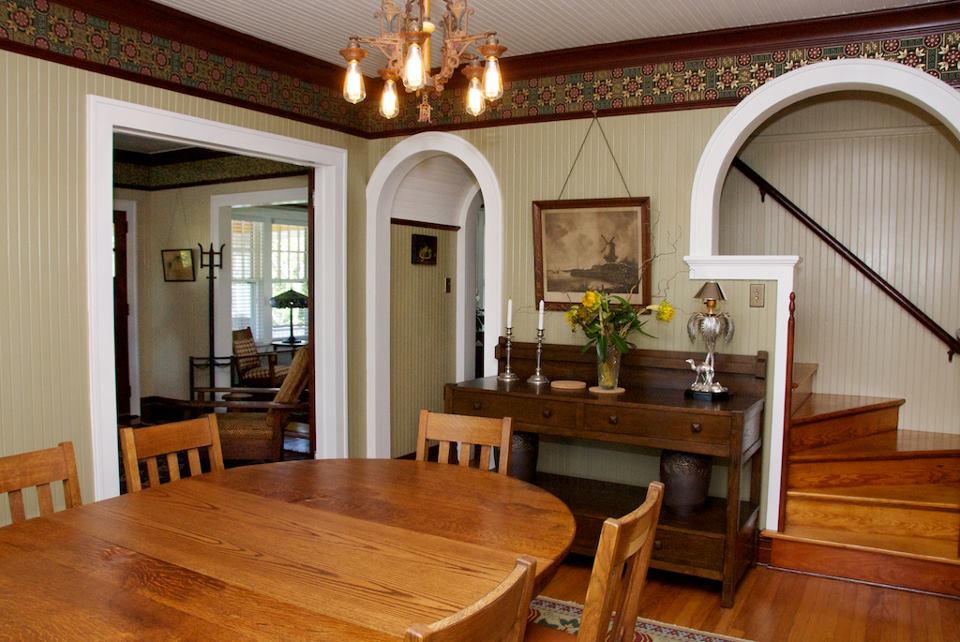 The house still has its original light fixtures: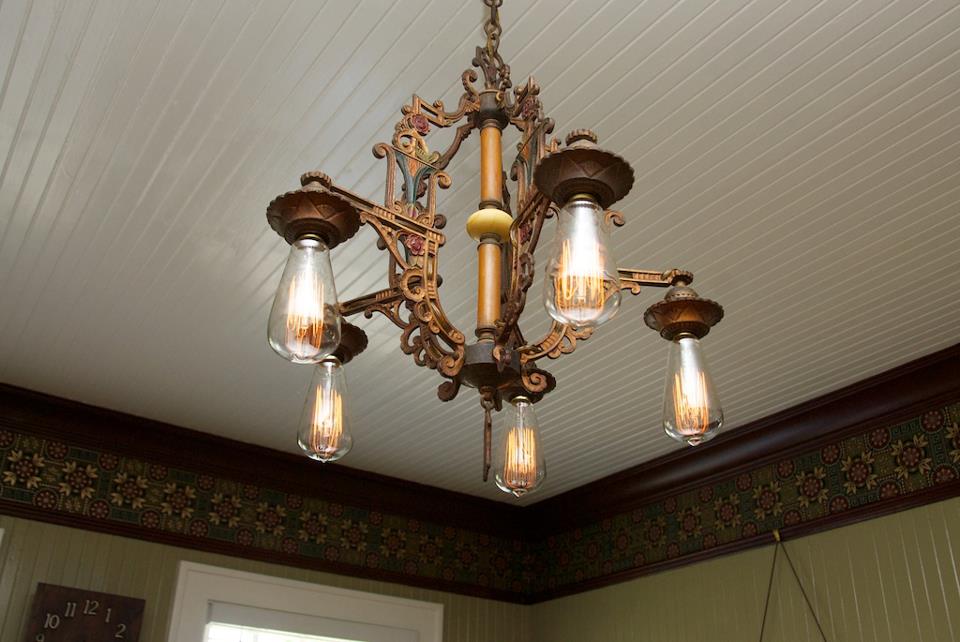 There are 3 bedrooms and 3 baths.
Kitchen: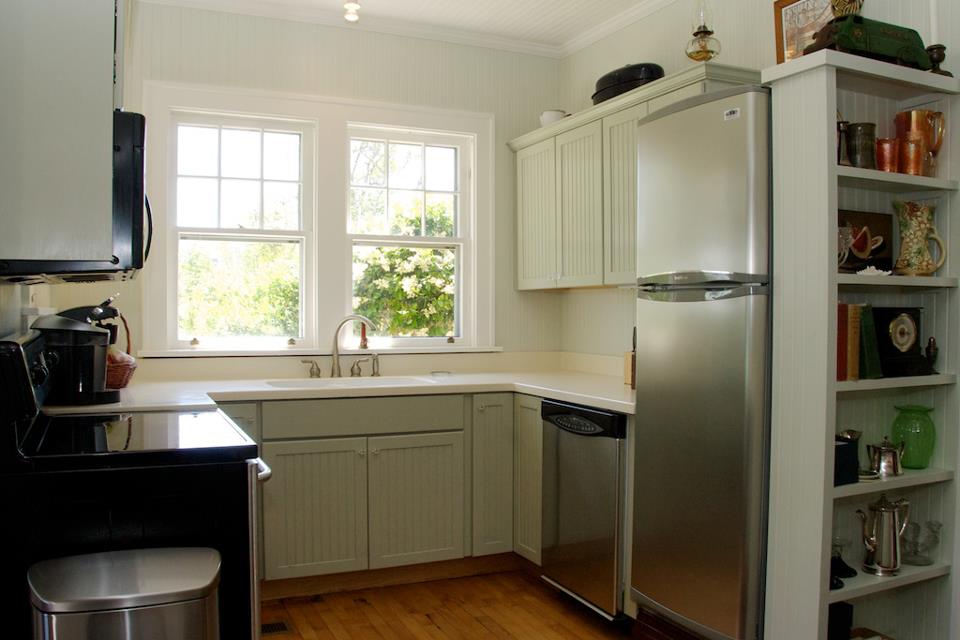 The Sears Roebuck catalogs began to offer house plans in 1895.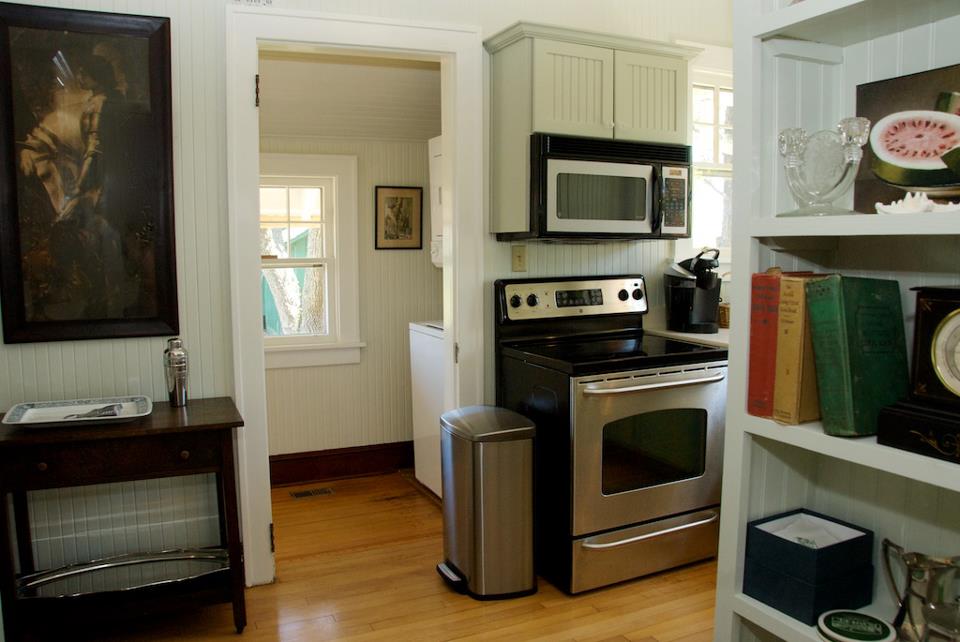 Between 1908 and 1940, there was a "Modern Homes" division that supplied building plans, materials and kit houses shipped by rail to customers across the country. Bungalows like this one were among Sears' best-selling house plans.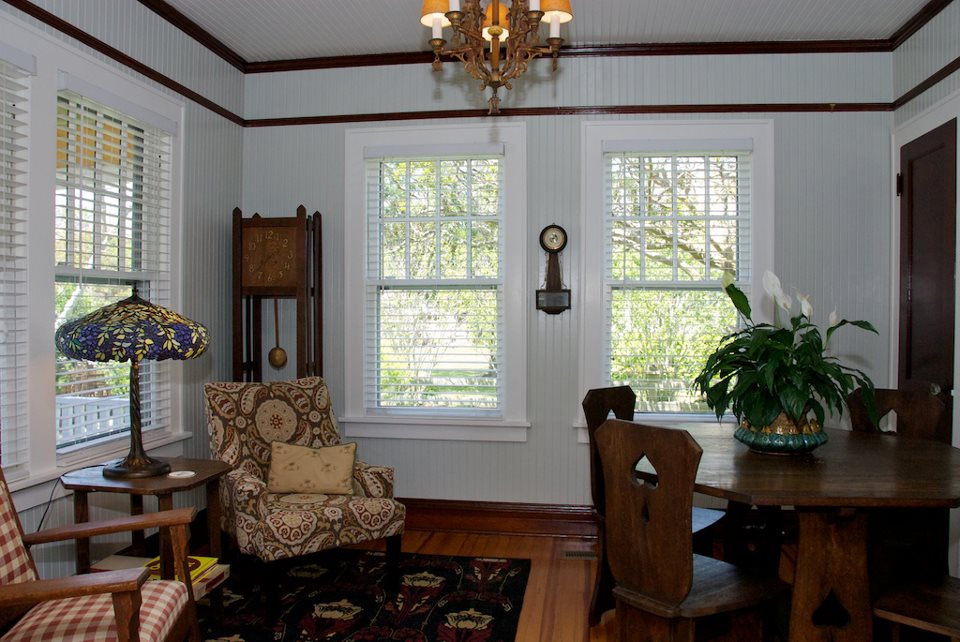 Water views from the back deck: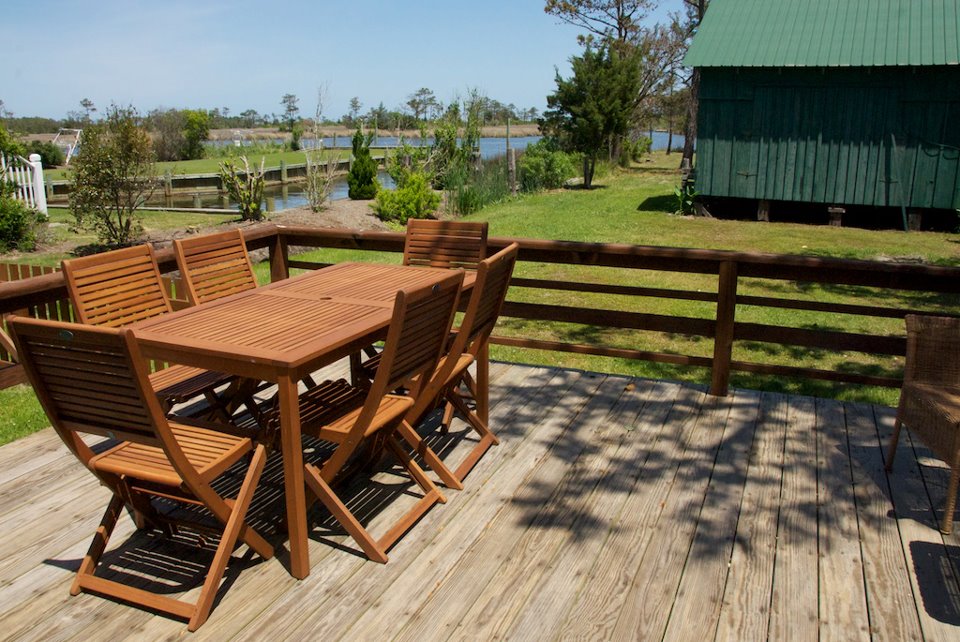 There's a green board-and-batten barn behind the cottage, too: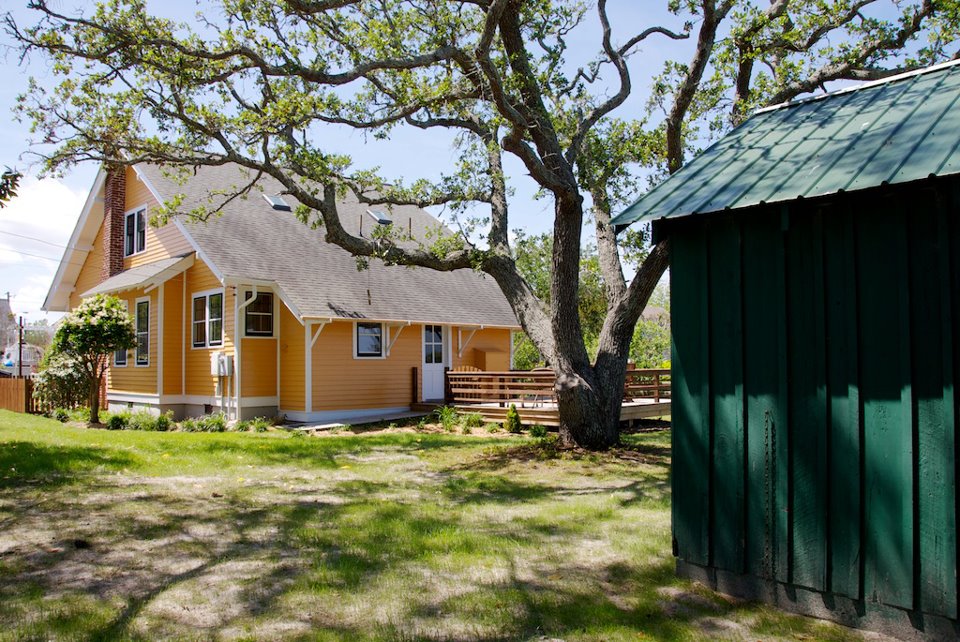 Local artist Gina Owens paints colorful folk art fish on boards and crab pot floats like these outside the barn: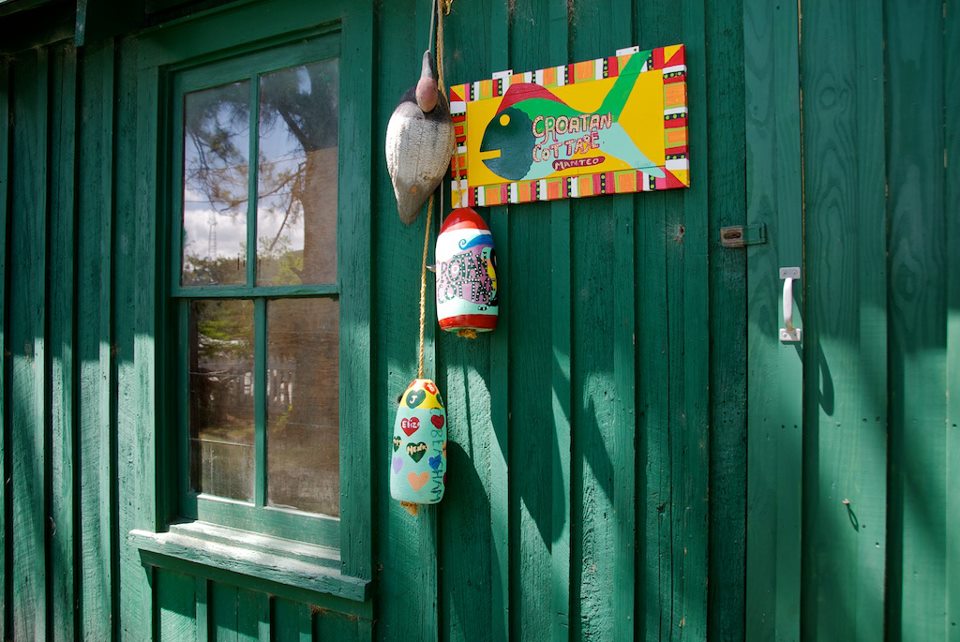 Maybe the best thing about the cottage is that you can rent it for your next vacation!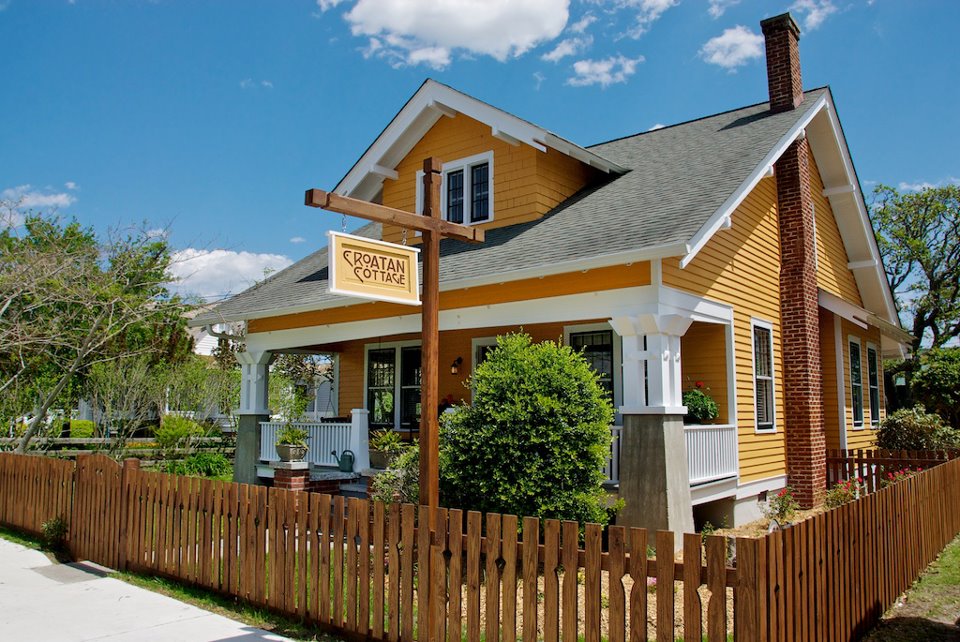 For booking information, visit the The Roanoke Inn. On their website they say the house is just "a short boardwalk stroll from the Inn, and steps away from Roanoke Island Festival Park."

Thanks to Melody Leckie who took these beautiful photographs and shared them with us.

You can see more of the cottage on its Facebook page.