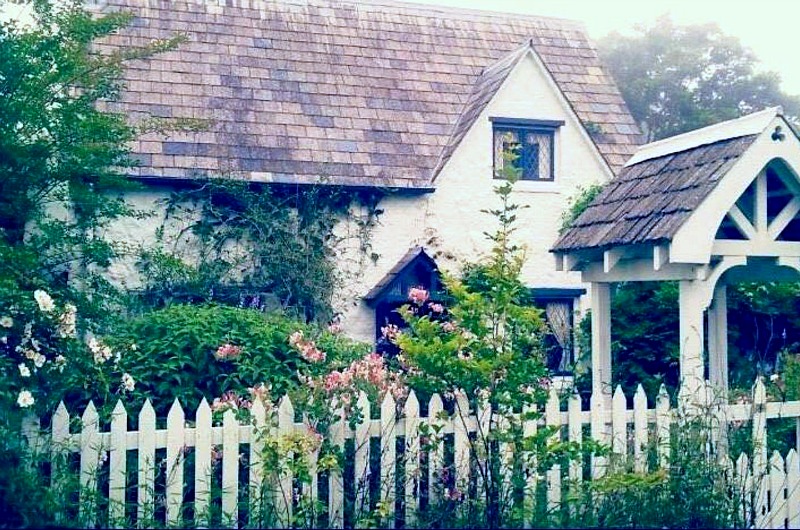 Welcome to Fig Tree Cottage. This charming little home, with its white picket fence and diamond-pane windows, looks like something out of a fairy tale, doesn't it?
When a reader named Alison sent me these photos of her house, I assumed it was in England. Turns out it's actually in Australia, in a scenic mountain area near Queensland.
It's a special place. Let's take a look!

Fig Tree Cottage
Alison's cottage has two bedrooms and two baths.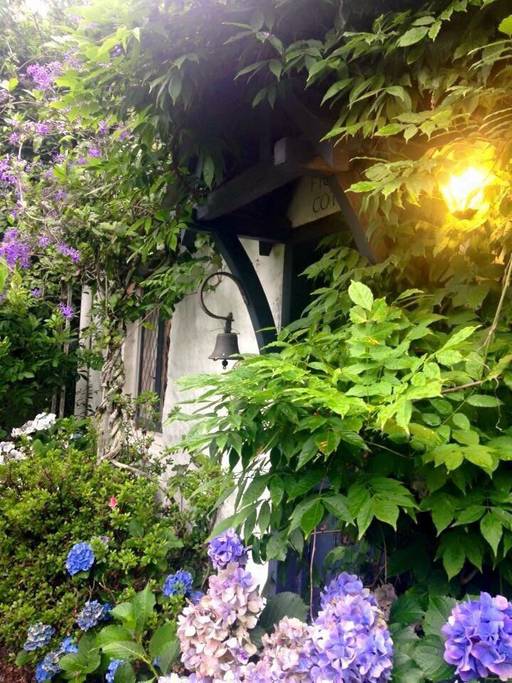 How gorgeous are those hydrangeas that greet you at the front door?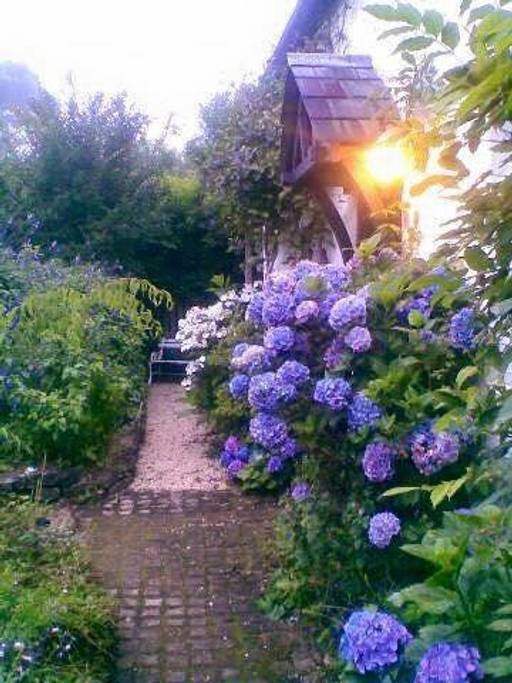 And, lucky for anyone traveling in the Queensland area, you can rent it when you're on holiday.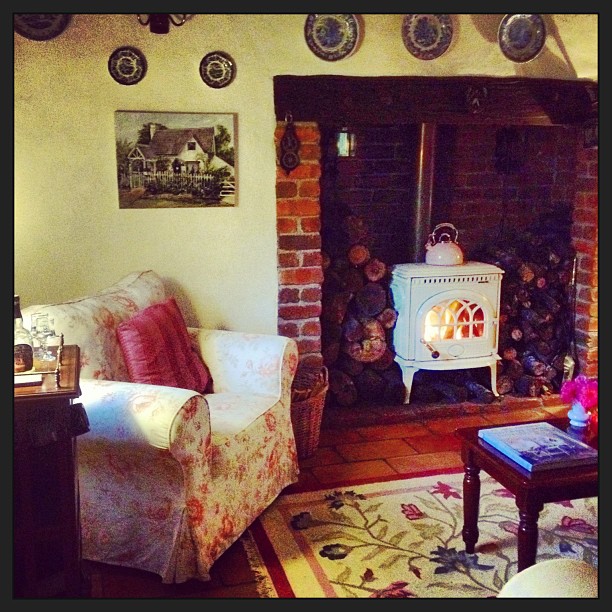 According to the listing, this is one of the only homes for rent in the area that has a fireplace.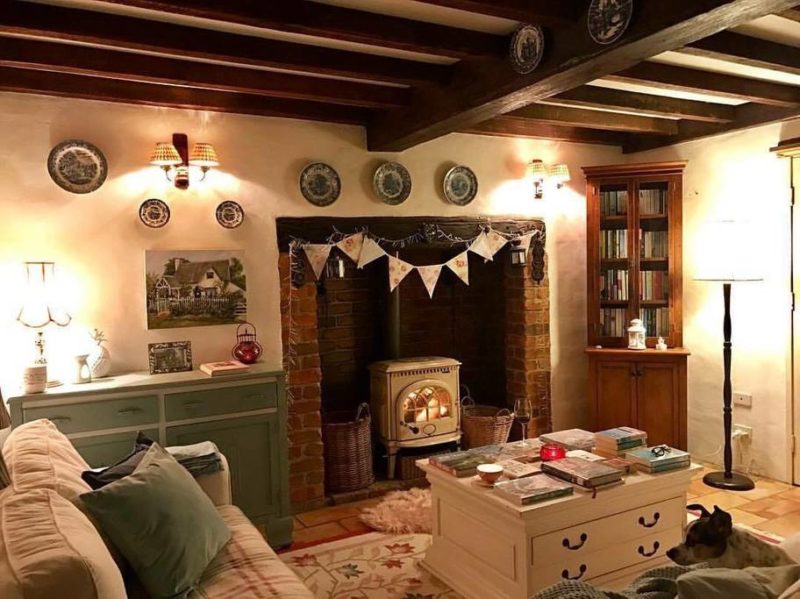 Anyone else imagining themselves having a Cameron Diaz (Holiday) moment here?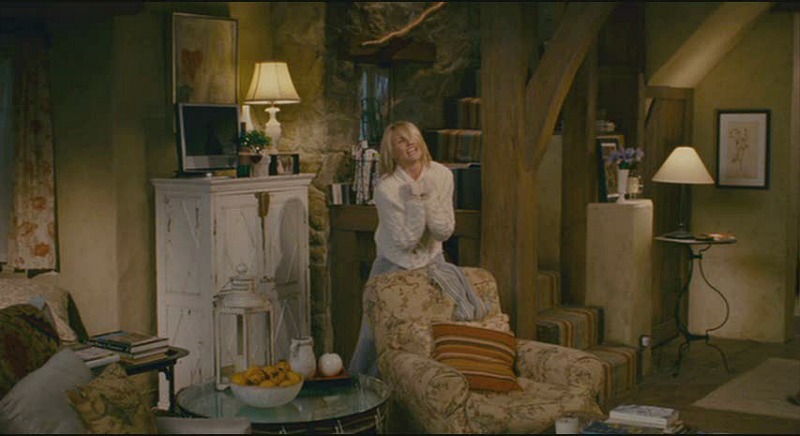 The timber stairs are twisty, taking up as little space as possible on the first floor: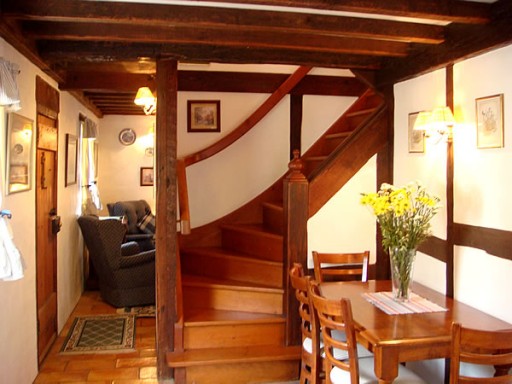 The Airbnb description says:
This exquisitely captivating Cotswold Cottage was lovingly hand-crafted to replicate all the most enthralling features of Old World living. Quaint little doorways, heavy timber beams and dreamy upstairs dormer windows combine with the timber stairway and huge old brick fireplace to create an enveloping sense of cosiness and warmth. Polished timber floors on the upper level and quarry tiles on the ground level are perfect with the English cottage decor.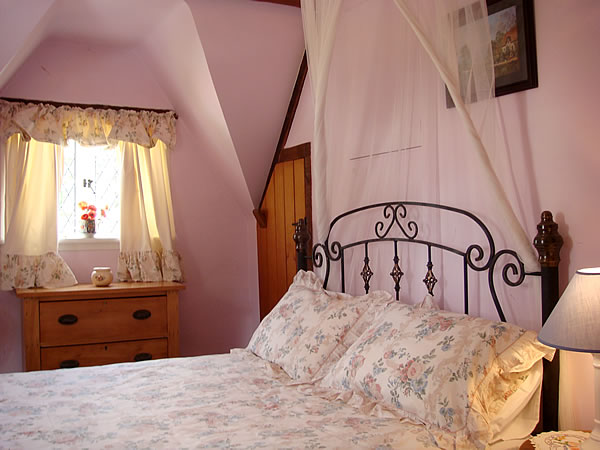 I love this window seat, piled with pillows. Looks like a perfect little reading nook, doesn't it?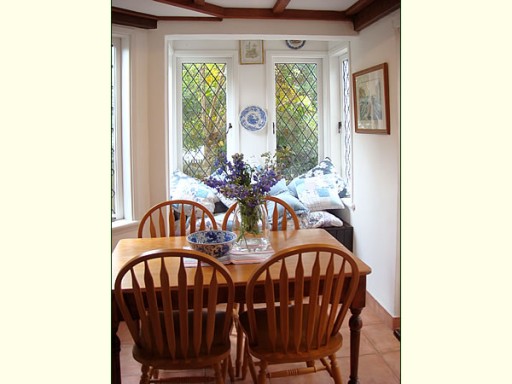 According to the Airbnb listing, "Fig Tree Cottage is perfectly located within walking distance of cafes, wineries, a brewery and National Parks."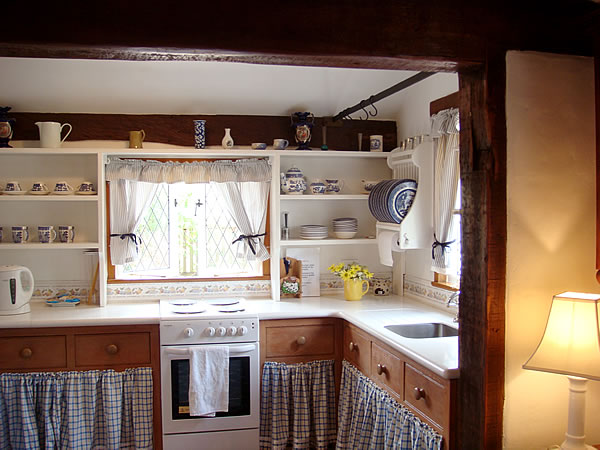 "Fig Tree Cottage  is a haven of tranquility. An authentic English cottage on beautiful Tamborine Mountain. Your perfect place to relax and de-stress away from the world." Sounds good to me! 🙂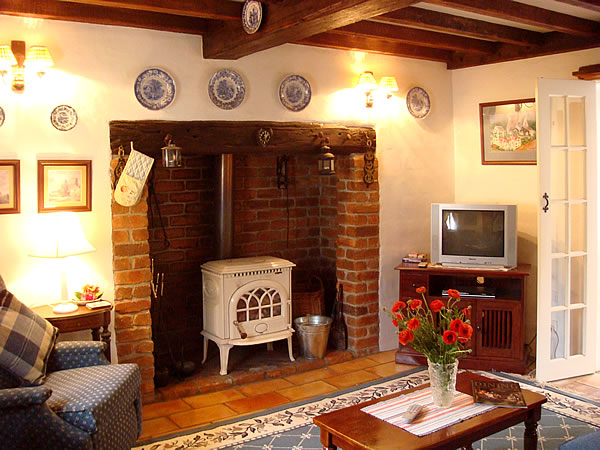 The name of Tamborine Mountain is of Aboriginal origin and has nothing to do with the tambourine musical instrument, just in case you're wondering (I was!).
"The spelling also appears on early records as Tchambreem and even Goombireen, which means 'wild lime' and refers to the finger lime trees growing on the mountain."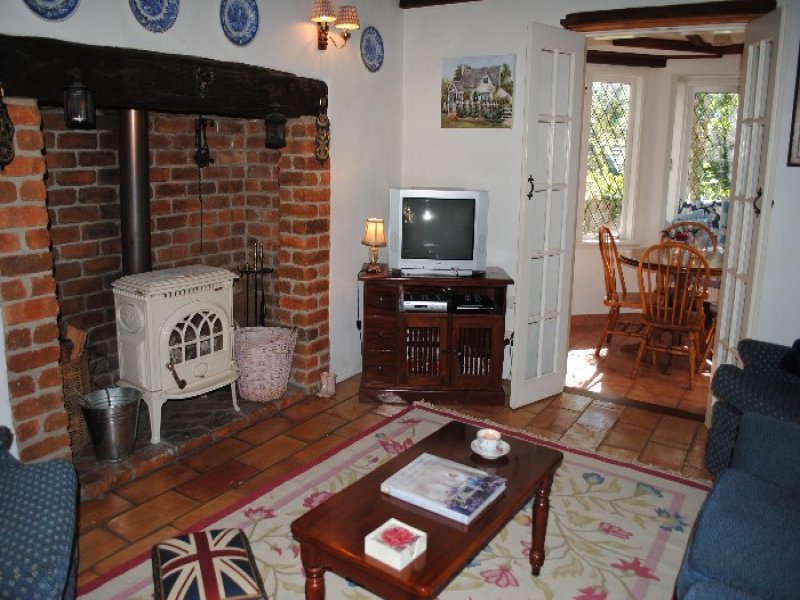 "Tamborine Mountain attracts many tourists to Gallery Walk along Long Road, a street devoted to art galleries, cafes and souvenir shops. Other tourism-heavy areas include Main Street, two one-way roads with cafes, library, fuel, hardware stores, newsagent, the Zamia Theatre, various other shops, and the Tamborine Showground Markets, held every second Sunday of the month."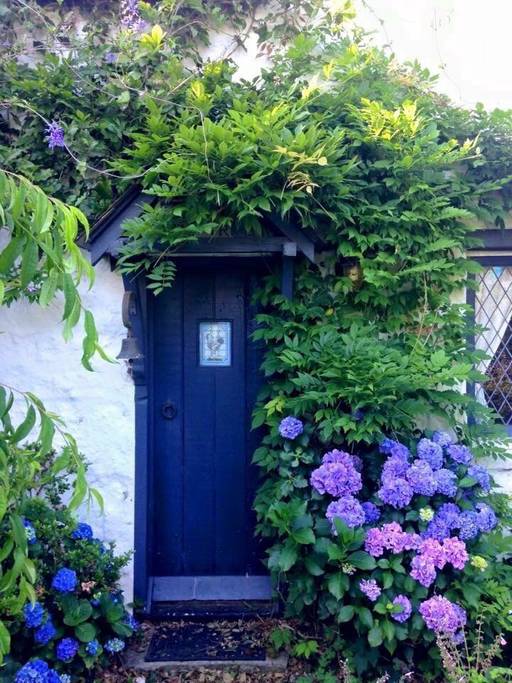 Fig Tree Cottage has two bedrooms.
One bedroom has a Queen-size bed and the second bedroom has a King-size bed.
There is room for up to four guests to stay.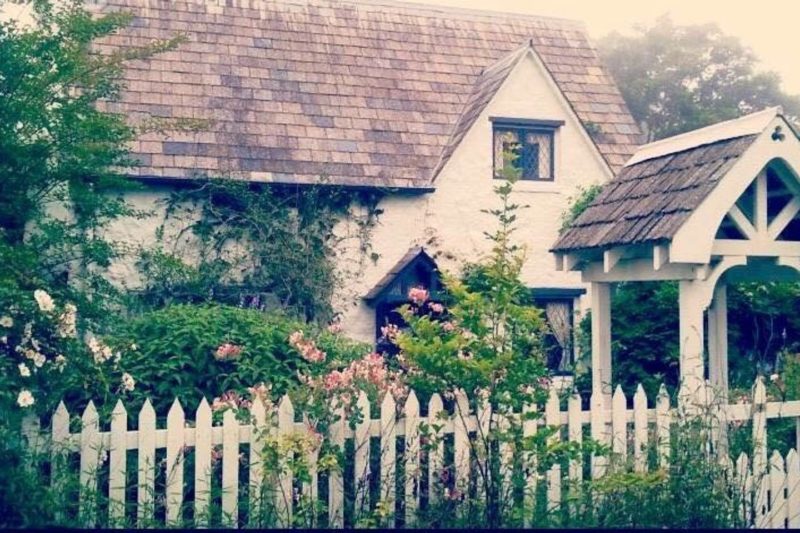 You can see the "Fig Tree Cottage" hanging by the front gate on the white picket fence in the photo below: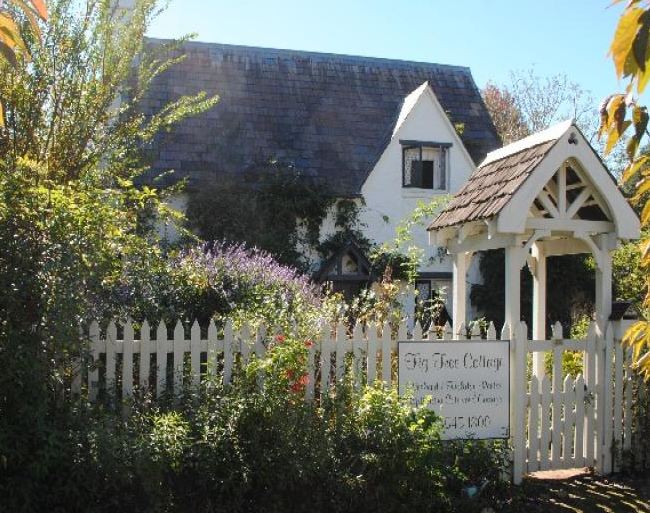 Cottages don't come much sweeter than this one.
Update: Fig Tree Cottage is now on the market!