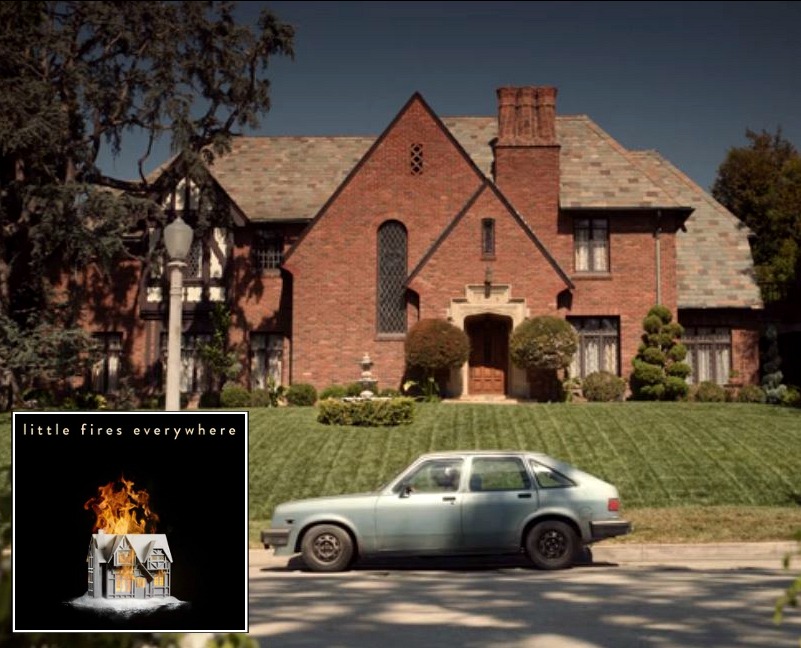 Hulu just dropped the first three episodes of the new Reese Witherspoon-Kerry Washington series Little Fires Everywhere. After reading the book it was based on, I was excited to see what the houses would look like on the show. The brick Tudor-style home they chose wasn't at all what I had envisioned as a reader, but it didn't disappoint.
This is where Reese Witherspoon's character Elena Richardson lives with her family in the suburbs of Shaker Heights, Ohio, the first planned community in the country. It's the kind of place where they'll fine you if your grass grows above six inches high (and yes, they will measure it).
Let's take a look at the house they chose for the series and how they designed the sets for it!
Note: There are Amazon affiliate links included that may earn me commission.

The House in "Little Fires Everywhere"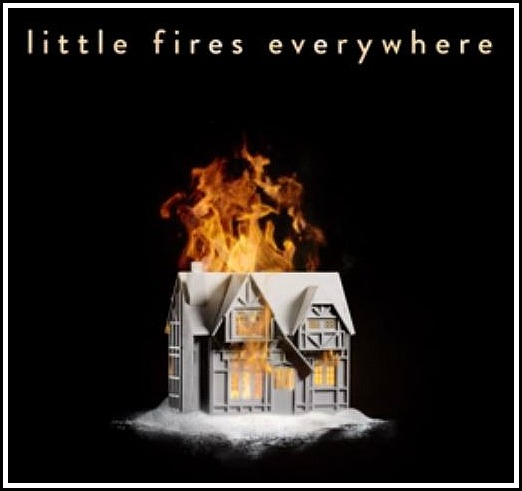 I think we can all agree that it's been a tough week, having to adjust to this new "social distancing" thing and all the uncertainty of what to expect in the weeks to come.
Not to mention having to worry about being trampled in the toilet paper aisle of the grocery store! Everything's been pretty bonkers and surreal for all of us.
But I found Little Fires Everywhere to be a nice distraction from it all. I gobbled up all three episodes as soon as they became available.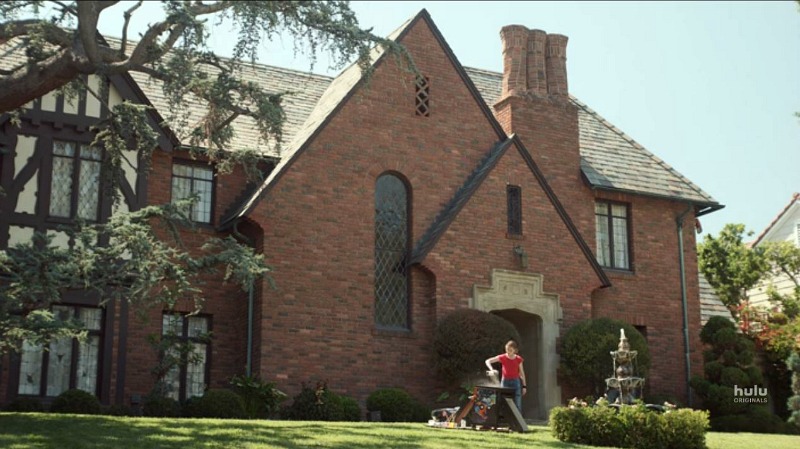 It was based on the bestselling novel (Amazon affiliate link) by Celeste Ng: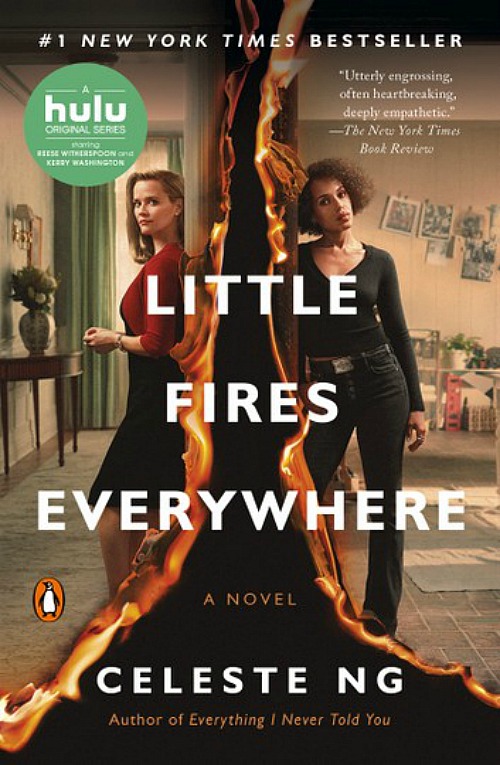 In case you haven't read it, here's the novel's official blurb:
In Shaker Heights, a placid, progressive suburb of Cleveland, everything is planned—from the layout of the winding roads, to the colors of the houses, to the successful lives its residents will go on to lead. And no one embodies this spirit more than Elena Richardson, whose guiding principle is playing by the rules.
Enter Mia Warren—an enigmatic artist and single mother—who arrives in this idyllic bubble with her teenaged daughter Pearl, and rents a house from the Richardsons. Soon Mia and Pearl become more than tenants: all four Richardson children are drawn to the mother-daughter pair. But Mia carries with her a mysterious past and a disregard for the status quo that threatens to upend this carefully ordered community.
When old family friends of the Richardsons attempt to adopt a Chinese-American baby, a custody battle erupts that dramatically divides the town—and puts Mia and Elena on opposing sides. Suspicious of Mia and her motives, Elena is determined to uncover the secrets in Mia's past. But her obsession will come at unexpected and devastating costs.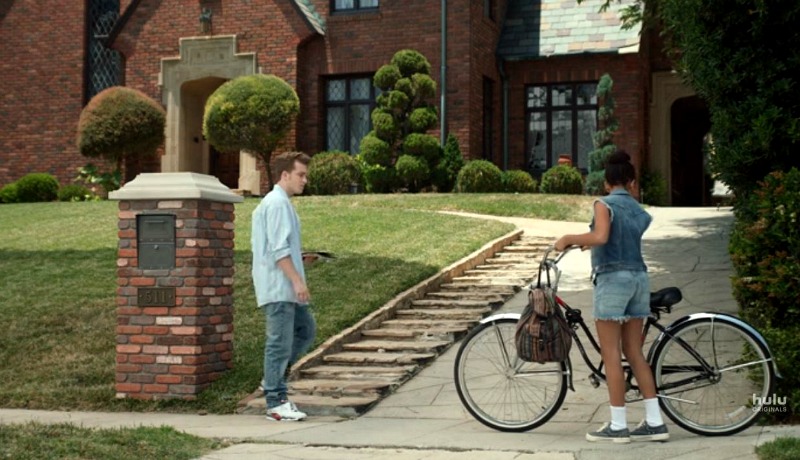 When Elena's son Moody takes Mia's daughter Pearl to their house for the first time, she's in awe that he lives in a place like this.
Here's how the book describes that moment:
"It's as if instead of entering a house she was entering the idea of a house, some archetype brought to life here before her. Something she'd only heard about but never seen."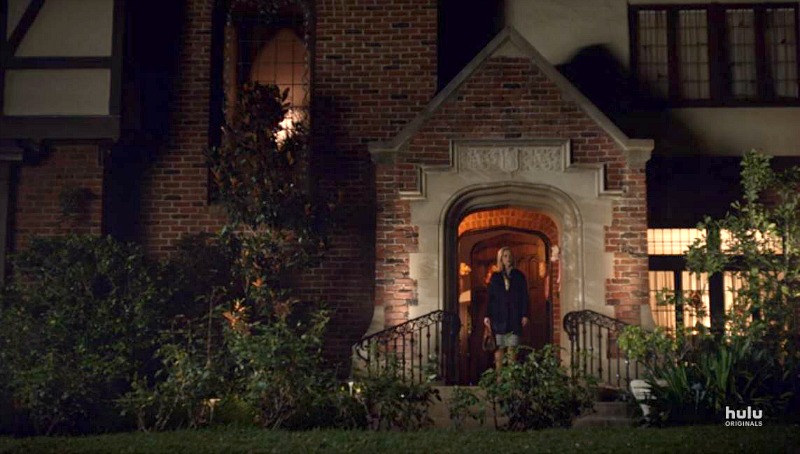 The Entry Hall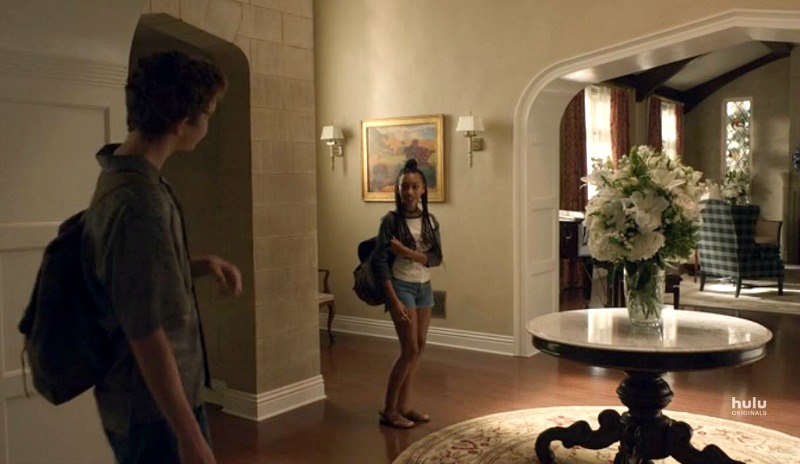 Psst…There may be spoilers in this post if you haven't watched the first few episodes yet.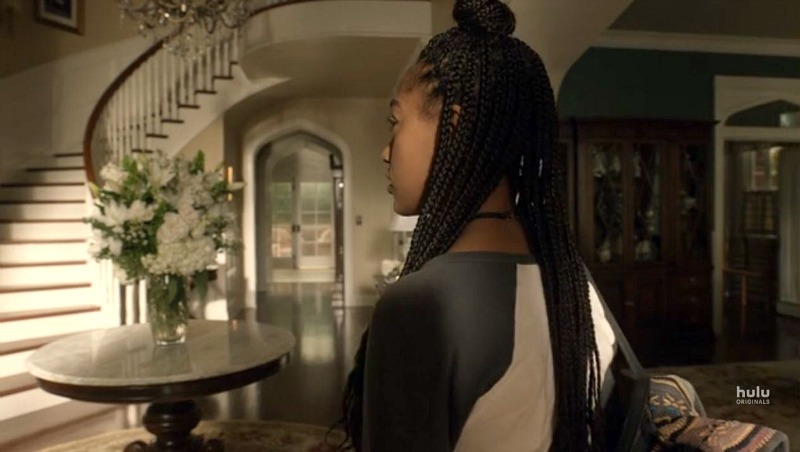 When Elena Richardson (Witherspoon) and Mia Warren (Washington) meet, it's a clash of personalities and parenting styles, to say the least.
Elena wants to help the single mom and her daughter, who are living in their car, and offers to let them live in a duplex that she owns in town. She hires Mia as her part-time "house manager" for the price of the rent.
Her act of kindness has unintended consequences, though.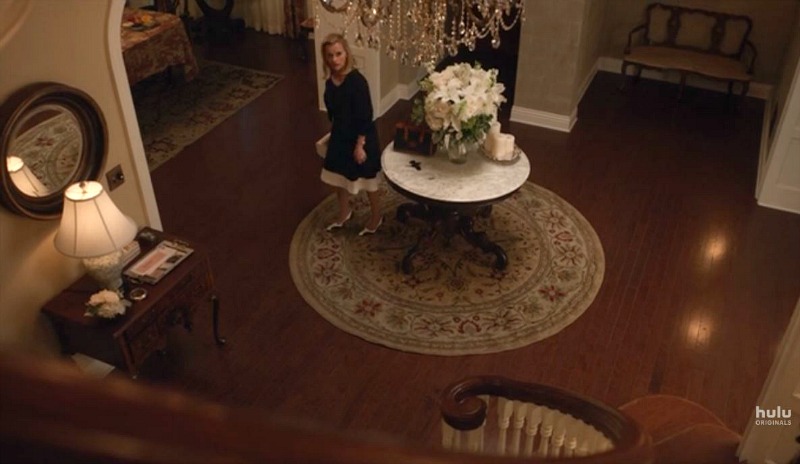 Elena's wild-child daughter Izzy is drawn to Mia's unconventional life as a nomadic artist, while Mia's daughter Pearl is enchanted with the traditional family life the Richardsons lead in the suburbs.
Both mothers feel like they're losing their daughters to the other one, and tensions between them grow.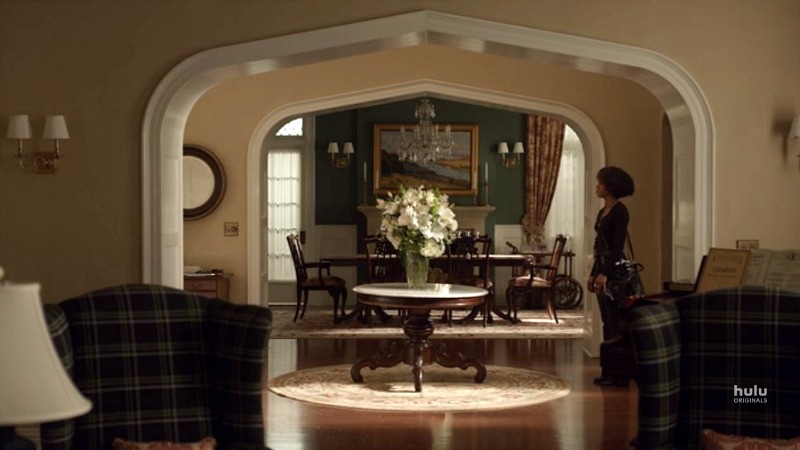 The Dining Room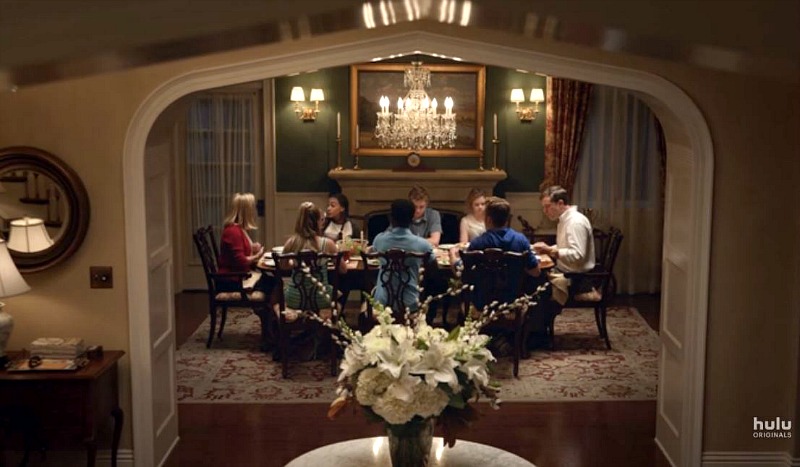 The series takes place in the 1990s and I'm loving all the period-appropriate decorating, fashion, and music they've filled the episodes with.
There are clunky car phones ("I've got to go, I've used up all my minutes"), arguments over who drank the last SlimFast in the fridge, and a pivotal plot line featuring a Fax machine.
Decorating-wise, we see white appliances in the gourmet kitchen, balloon shades on some of the windows, and plenty of hunter green and burgundy.
Man, it takes me back…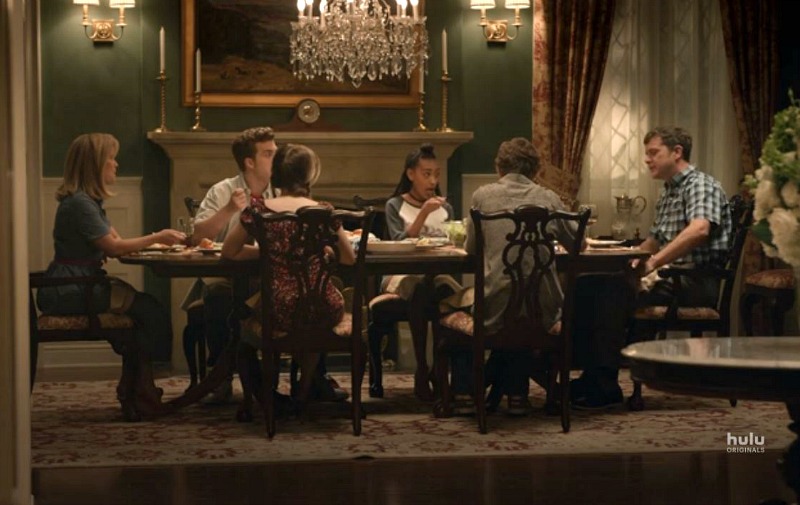 The Richardson family's home is a character in the story itself. In the opening scene
we see it burning down while Witherspoon's Elena watches on in shock from the street.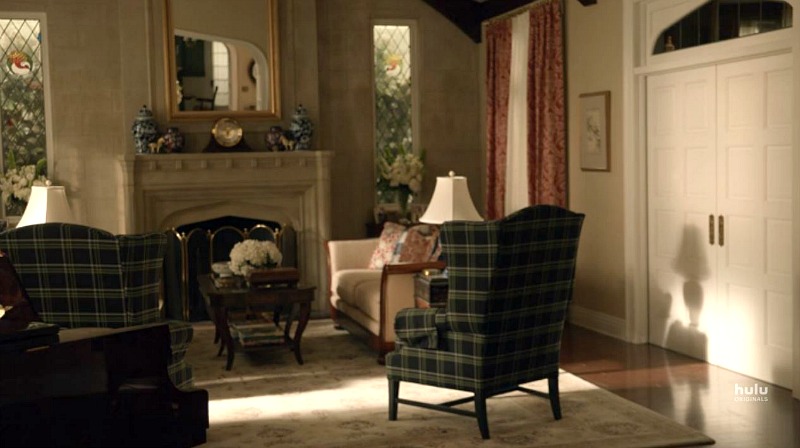 Production Designer Jessica Kender and Set Decorator Lisa Clark were given the task of recreating the Shaker Heights suburbs of the 1990s.
Kender told Architectural Digest that she and the film's location manager scouted houses in the real Shaker Heights but couldn't find exactly what they were looking for.
Returning to Los Angeles, they spotted this house in the Hancock Park neighborhood and knew it would be perfect.

Kender says, "We saw this big beautiful Tudor-esque house built in the 1920s. It was in this little pocket on top of a hill with a fountain in the middle. Everything about it read very old money, it has this beautifully moneyed perfection type of vibe."
According to Atlas of Wonders, the house is on Muirfield Road and has appeared in many other movies and TV shows over the years, which is why it may look familiar.
Zillow tells us it's got 7 bedrooms, 5 baths, and about 7,400 square feet. You can see some interior photos of the real house in the listing.
The interiors for the series were built on a separate soundstage.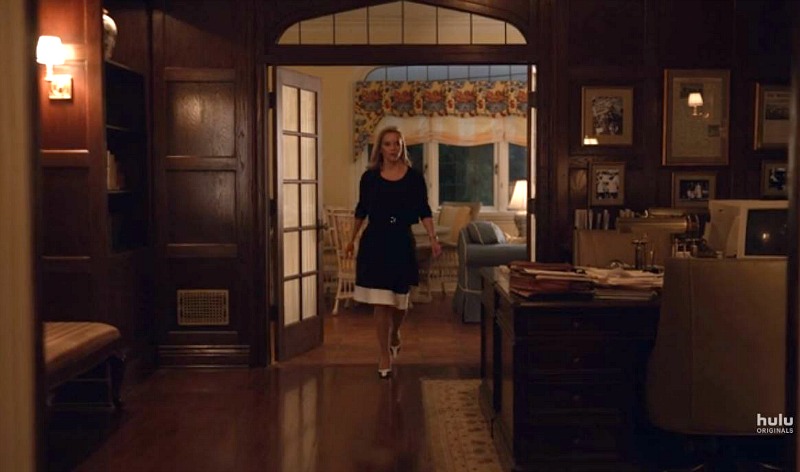 I was disappointed that they didn't film in the actual Shaker Heights neighborhood. Ever since I read the book, I've been curious to see what it's like and was hoping they'd at least do some establishing shots from the area.
Production Designer Jessica Kender says Little Fires Everywhere author Celeste Ng (pronounced "-ing") grew up there and had "a very clear vision" of what it should look like onscreen, so she did her best to make the L.A. neighborhood pass for Northern Ohio circa 1997.
Ng visited the sets and gave her approval of the designs, saying the house brought back memories of her own teen years in the tony Cleveland suburb.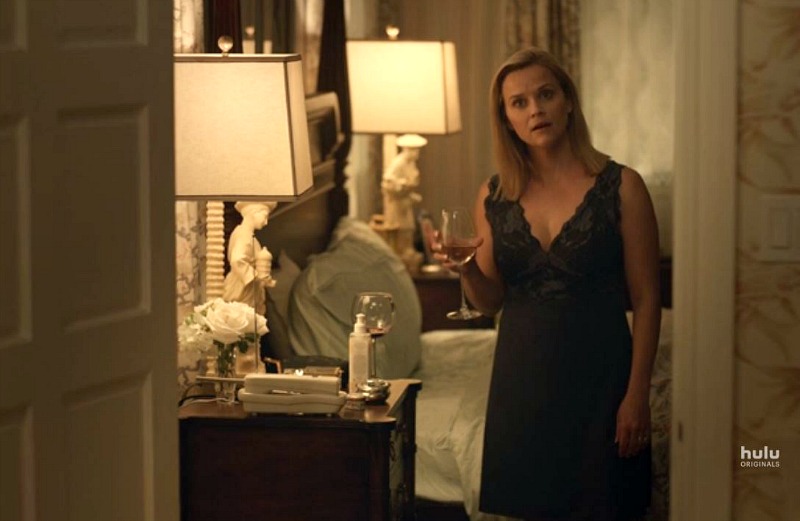 Izzy's Bedroom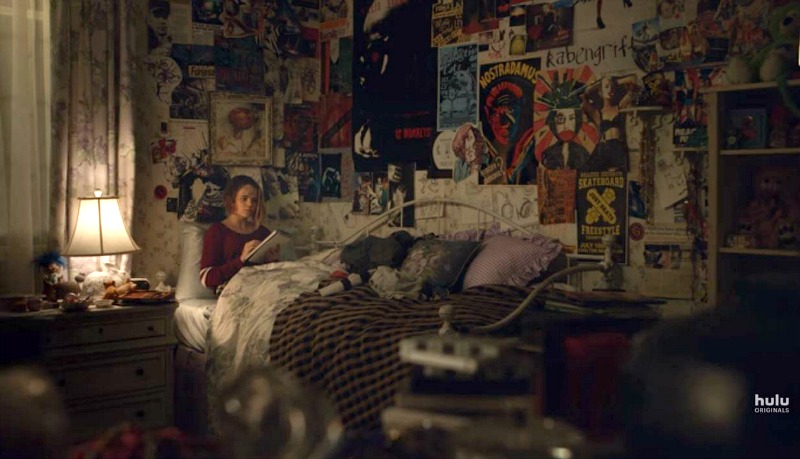 The Richardson Family's Kitchen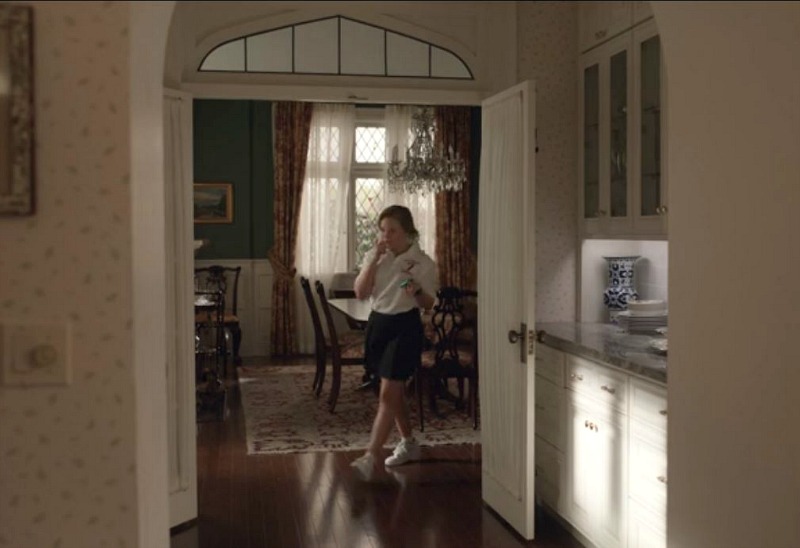 Some of the lines are so '90s they made me laugh out loud, like
"Mom, have you seen my Rollerblades? I want to work off my Froyo."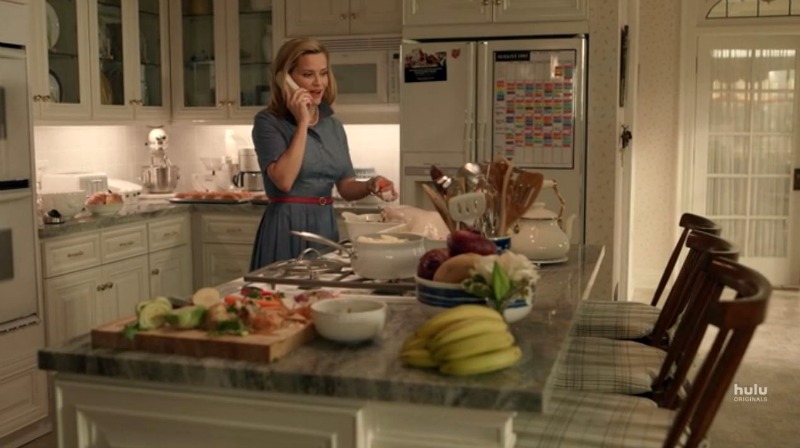 Reese plays Elena as a 1990s version of June Cleaver, baking cookies for the kids
after school in her dress, pearls, pantyhose and pumps.
She color coordinates everything from her kids' lunch bags to the books in the library.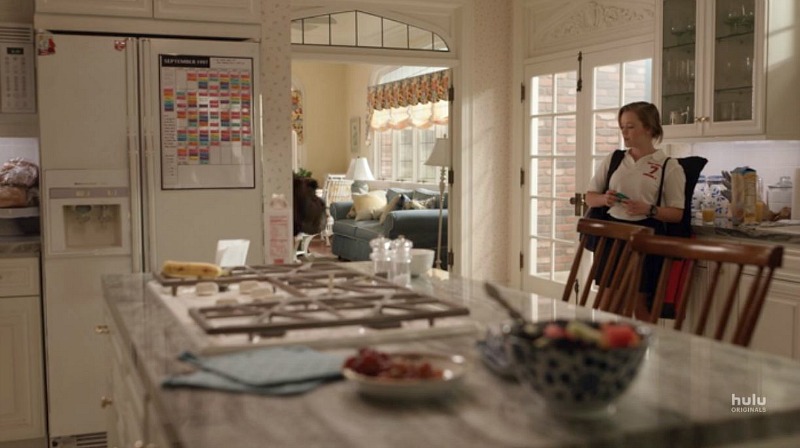 Pearl is fascinated by Elena and the Richardson family's seemingly perfect home life.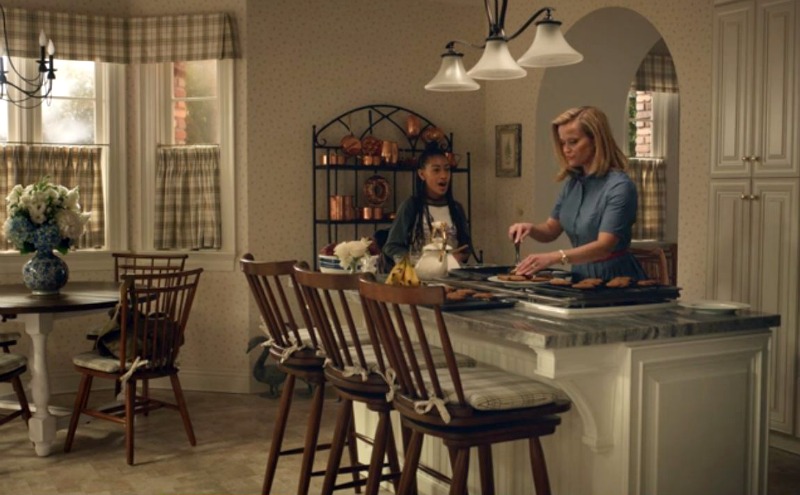 They gave this 1990s kitchen white cabinets, marble countertops, a small-print wallpaper, and copper pots.
The plaid curtains on the bay-window cafe rods reminded me of this classic movie's kitchen.
Overall, the house was a toned-down and tasteful version of the period, though.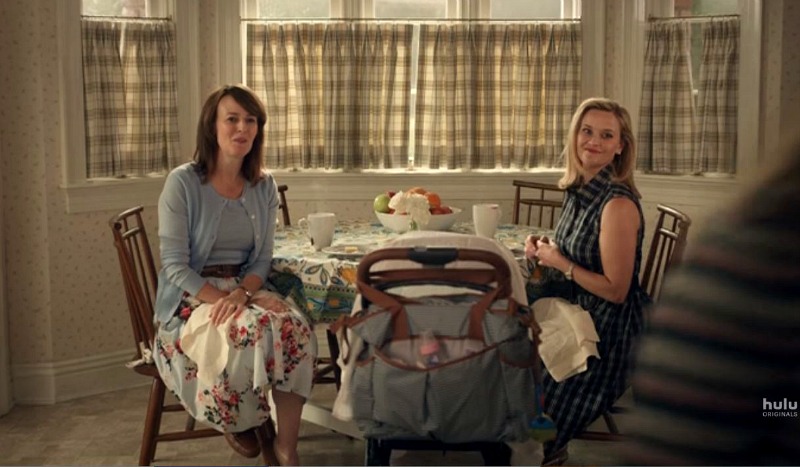 In the book they describe the room off the kitchen where the kids spend hours watching "Jerry Springer," "Ricki Lake," and other popular '90s talk shows after school as the Rec Room.
In the series it looks more like a sunroom to me than I had pictured: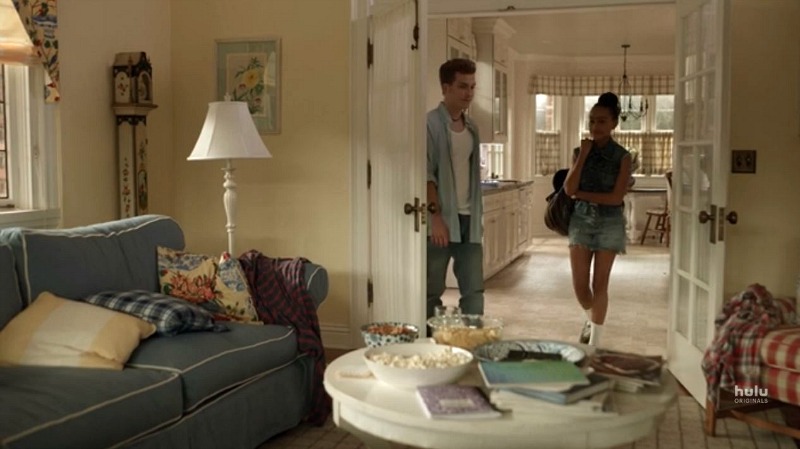 Remember when these blue sofas with white piping were so popular? My mom had one!
The house was decorated in a mix of Pottery Barn and Ethan Allen that evoke the period.
For the master bedroom they went full-on Laura Ashley with a custom customer they made from the fabric and matching wallpaper.
Production Designer Jessica Kender told AD:
We stayed as close to the book as we could, and I pulled up all those aspirational catalogues. [These] people don't believe they are rich; they believe they are comfortable, so we didn't go super high end. At that time, Ethan Allen was aspirational.
Her character was all about control, so the items in the house were carefully chosen.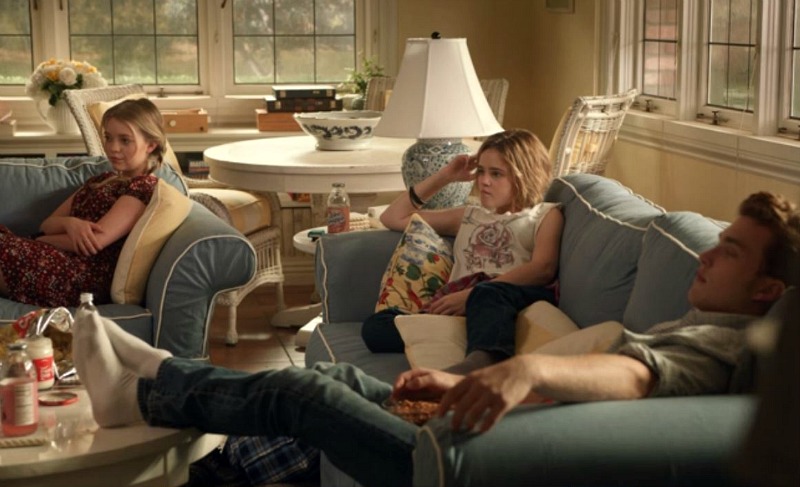 The opening scene is a flash-forward showing us how this story ends, with the Richardson family's house on fire.
No houses were actually harmed in the making of this movie, however. A version of the exterior was built on a "burn stage," and some special effects were used to make it look more realistic.
It looked very real onscreen and was hard to watch.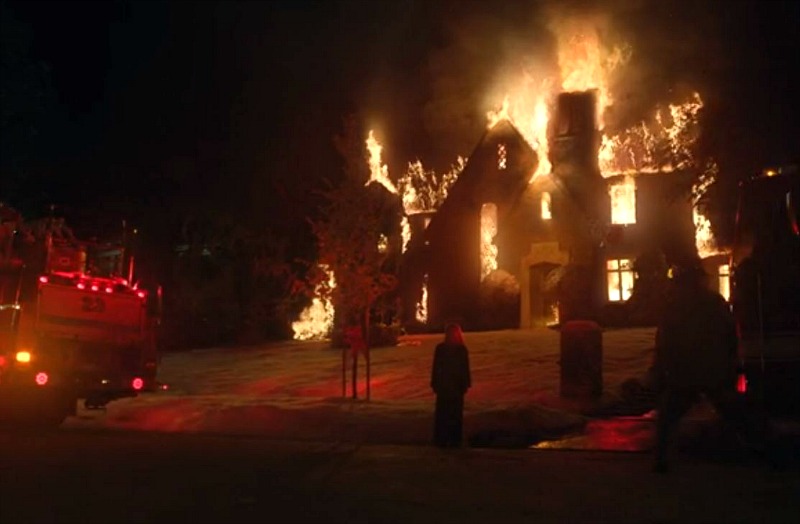 Mia and Pearl's Apartment: The Duplex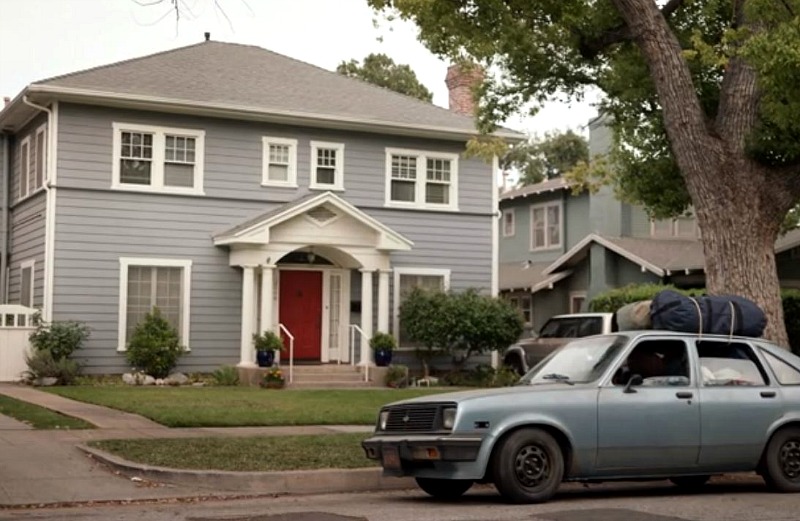 The house they used for the duplex where Mia and Pearl live wasn't in Shaker Heights, either.
It's in Pasadena.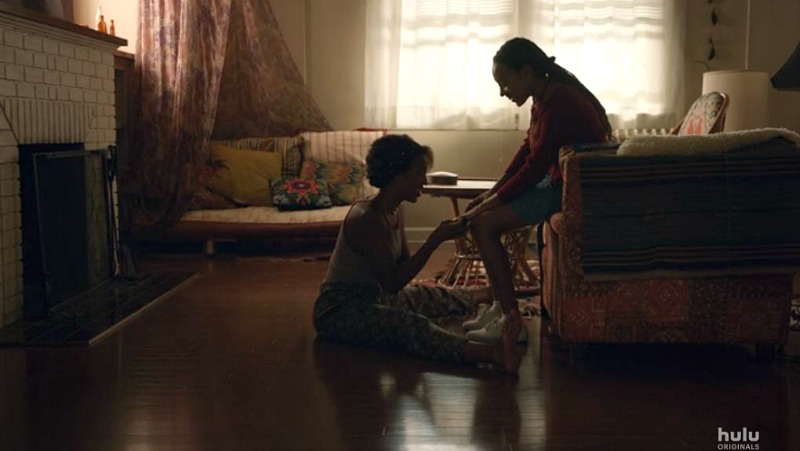 The storyline was altered a little from the novel, so there are still some surprises in the series for readers.
New episodes of Little Fires Everywhere will be streaming every Wednesday on Hulu,
and I can't wait to see what happens next. Are you watching?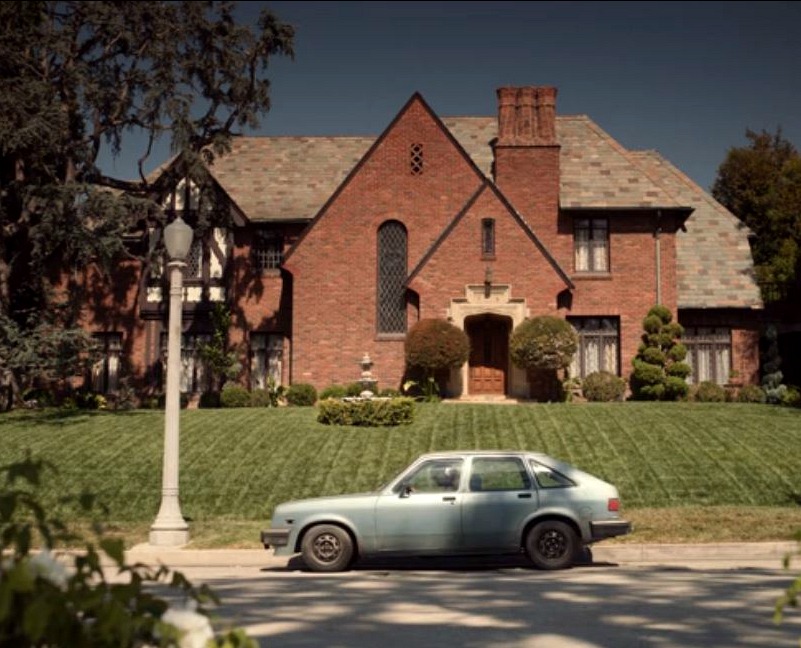 I hope you're all doing well and hanging in there. I know a lot of you are turning to comfort TV and favorite movies because I've seen a surge in searches for certain ones on my blog over the past week.
The top search surprised me, but I'm guessing a lot of you are home with your kids and watching together right now! 🙂
Here are the 5 most popular TV and Movie Houses right now: