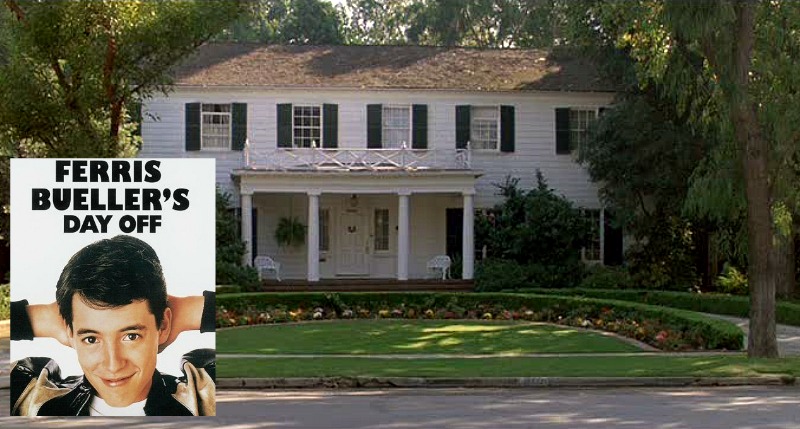 Cameron Frye's contemporary glass house from the classic 1986 comedy Ferris Bueller's Day Off is on the market, so I thought it would be fun to take a look back at the sets from the movie.
We'll get to Cameron's mid-century modern home that happens to be on the market right now, but first let's take a look at Ferris's traditional Colonial, which was (supposedly) in the Chicago suburbs.

Ferris Bueller's House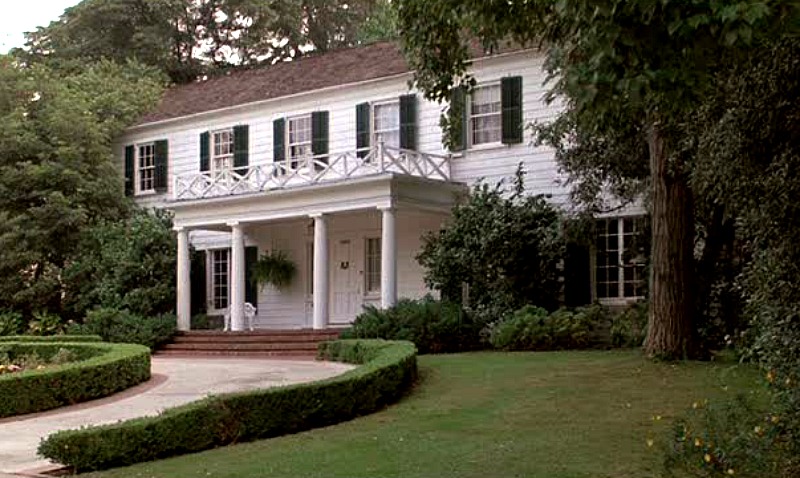 Ferris Bueller's house is located at 4160 Country Club in Long Beach, California.
You can see what it looks like on Google Streetview today.
It was also featured in the thriller Red Dragon and the comedy Not Another Teen Movie.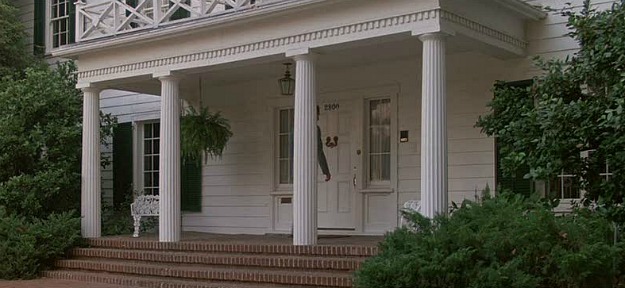 Ferris (Matthew Broderick) in his bedroom, pretending to be too sick to go to school: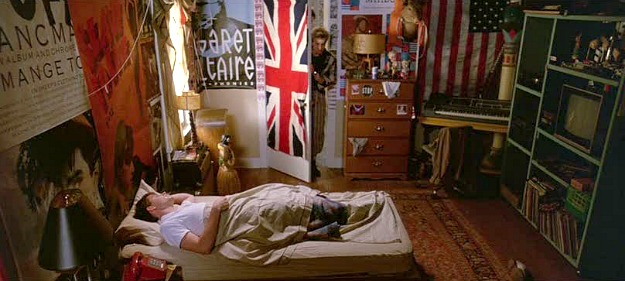 Sometimes I forget how much wallpaper we lived with in the '80s.
Sets like this bring it all back!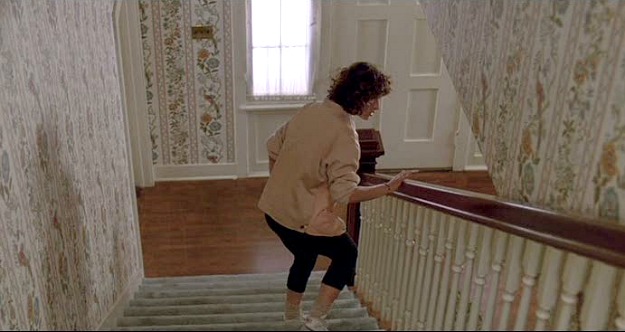 The kitchen is classic 1986.
Check out those fluorescent lighted ceiling tiles and the gold fridge.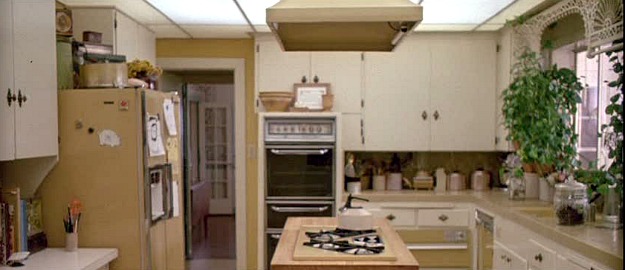 Beware of the dog…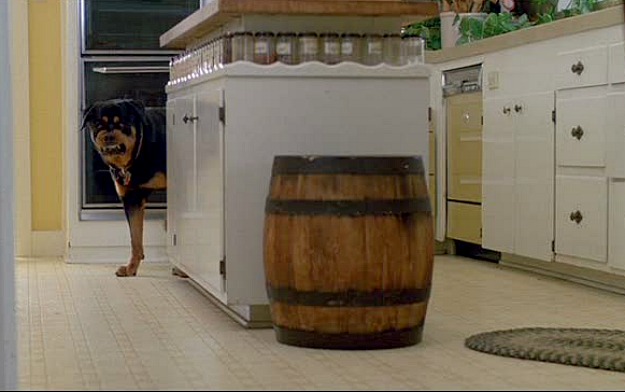 Have you heard the theory that everything that happens in this movie is in Cameron's head?
Yep, some people believe Ferris Bueller was just a figment of his imagination.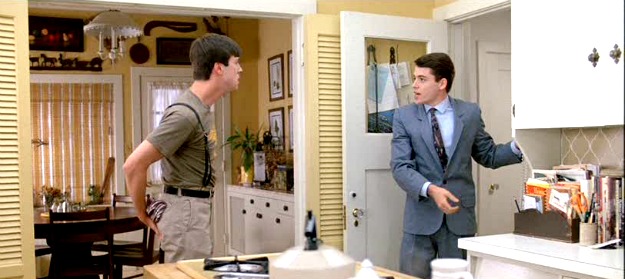 Jeanie Bueller (Jennifer Grey) in her bedroom: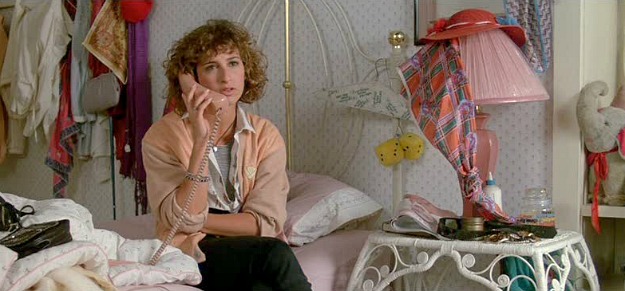 Emilio Estevez, who had a starring role in The Breakfast Club a few years earlier, turned down a chance to play Cameron.
His brother, Charlie Sheen, was interested enough in the film to play a small part, but other Hughes alumni, including Molly Ringwald and Michael Anthony Hall, thought they could be in the Buellerverse in some way.
Ringwald asked the director for a chance to play Sloane, but Hughes believed the role was just too big for the biggest teen star in America at the time.
Hall believes Hughes wrote the lead role for him as well as the role of Duckie in Pretty in Pink, but after Hall took roles with other directors, Hughes cast other actors to play those parts.
Hughes maintained Matthew Broderick was always supposed to be Ferris.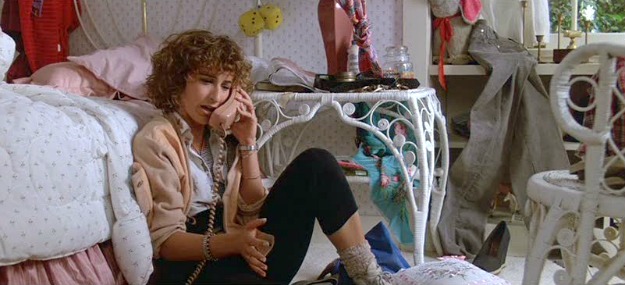 According to Zillow, the Bueller house was built in 1928.
It has 7 bedrooms, 5 baths, and 4,900 square feet.

Cameron Frye's Mid-Century Modern House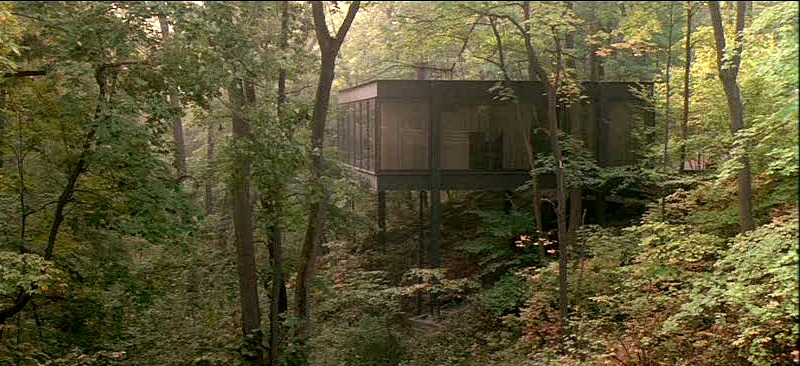 We only get one interior shot of Cameron's house, and it's of his darkened bedroom: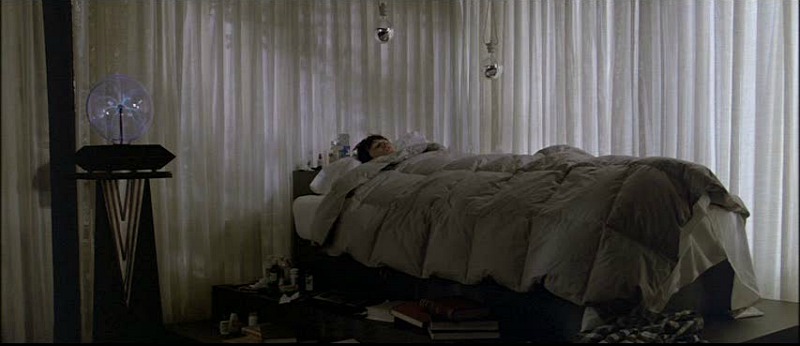 Cameron's house is on the market in Highland Park, Illinois, for $2.3 million.
The house has 4 bedrooms, 4 baths, and 5,300 square feet.
Known as the Ben Rose Home, the two-building structure was constructed mostly of steel and glass. It was designed by architects A. James Speyer and David Haid in 1953 and sits atop a wooded ravine. The three-car garage is detached.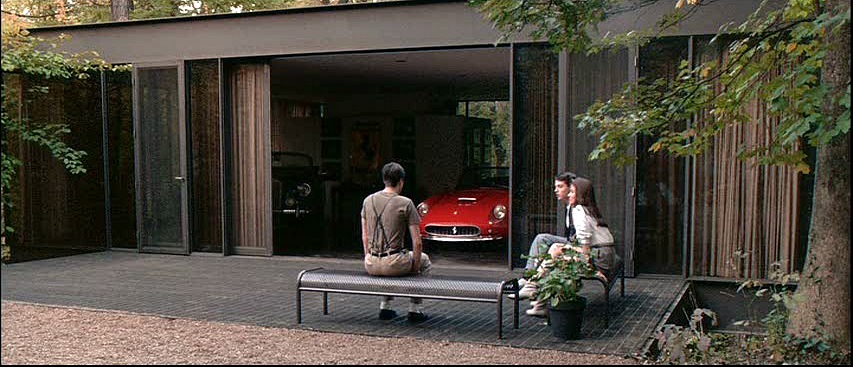 Cameron's father's red Ferrari 250 GT Spyder wasn't real.
According to IMDb, three replicas were created for the movie: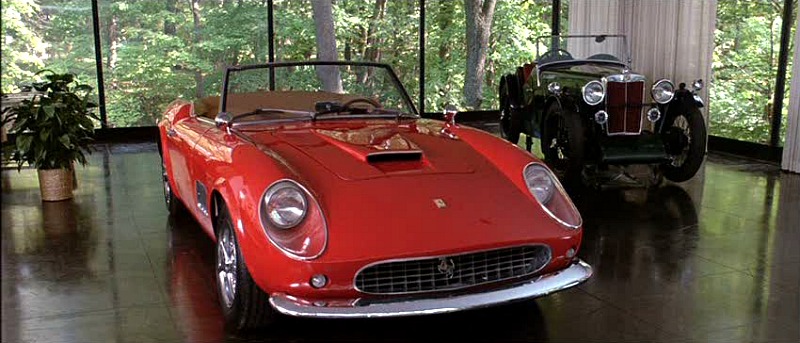 The listing for 370 Beech Street in Highland Park, Illinois, says:
THE BEN ROSE HOME: a mid-century modern architectural treasure cantilevered over the ravines, the 2 steel and glass buildings have incredible vistas of the surrounding woods. Designed by A. James Speyer protege of Mies Van der Rohe & David Haid. Main house: 4 bedrms/3baths Pavilion/guest house: kitchen/ bath + 4 car interior parking. New interior/exterior steel/window renovation+new roofs-carpeting and more!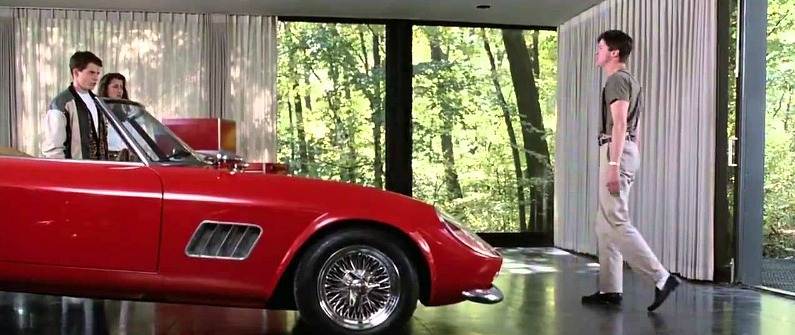 UPDATE: Cameron's sold in 2014 for $1.06 million, less than half of its original asking price. Thanks to its new owners, it's undergoing a major renovation that you can read about here.
For more photos and information about the houses from "Ferris Bueller's Day Off:"

Rolling Stone, the listing for Cameron's house on Realtor.com, the listing for the Bueller house on Redfin.

Visit my Houses Onscreen page to see the others I've featured, listed from A-Z.