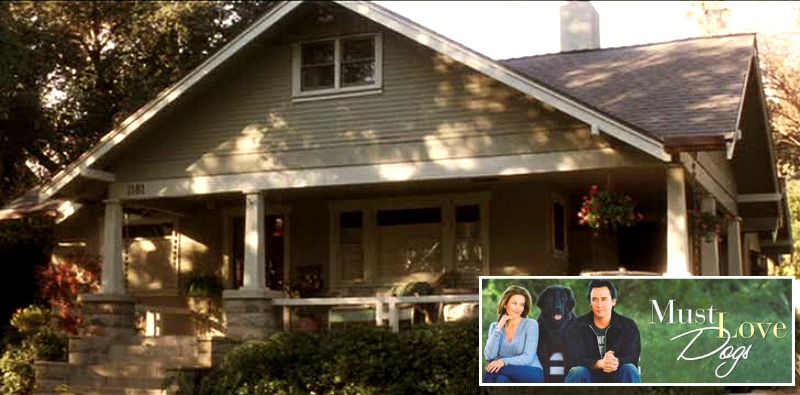 The romantic comedy Must Love Dogs with Diane Lane and John Cusack may have been kind of forgettable, but the bungalow that Lane's character lived in made a lasting impression. I am such a sucker for houses like these.
Hollywood seems to think that preschool teachers like Sarah earn enough money to own fabulous bungalows like this one. And that's okay with me because the reality of her living in a tiny one-bedroom apartment would not have been nearly as much fun to watch. 🙂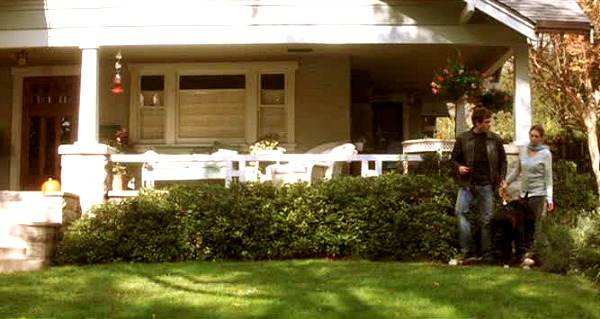 The movie, based on a fun novel by Claire Cook, is about fortysomething Sarah, a divorced preschool teacher who is looking for love with lots of (unwanted) help from her family.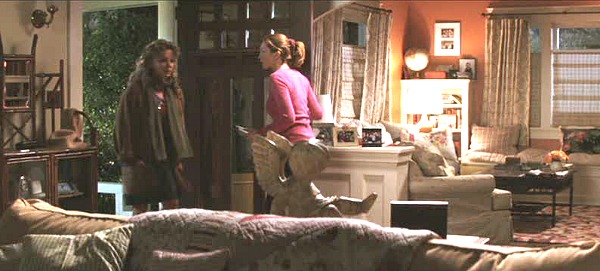 The movie has an all-star cast, including Christopher Plummer as Sarah's dad (love him!), Stockard Channing as his girlfriend from the trailer park, Dermot Mulroney as the guy who looks like Mr. Right, and John Cusack as the real deal.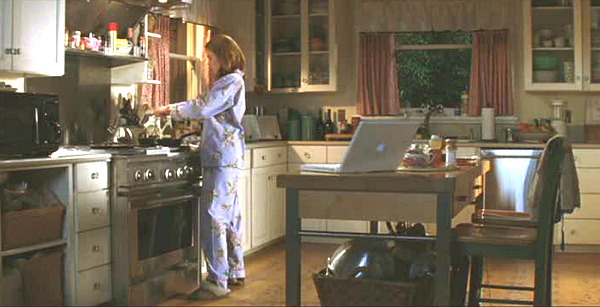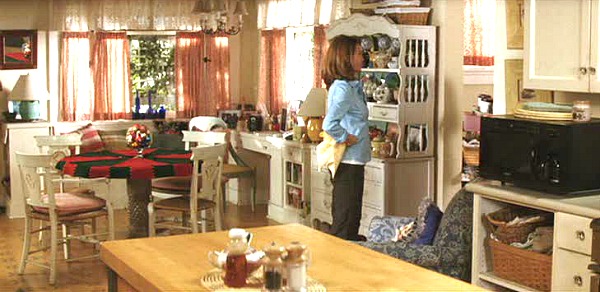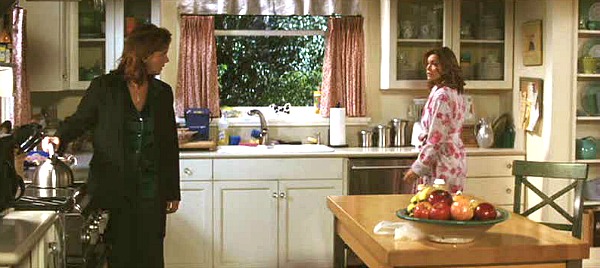 Sarah has filled the built-in shelves between the dining room and kitchen with colorful pottery and Fiestaware.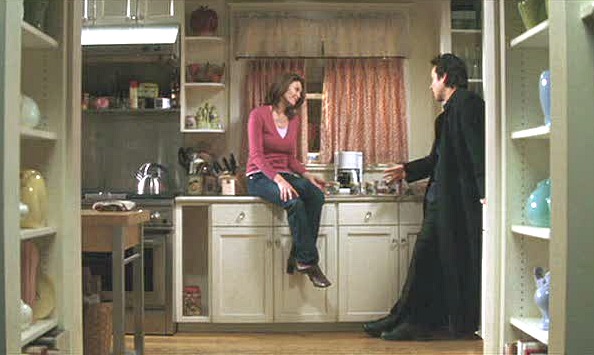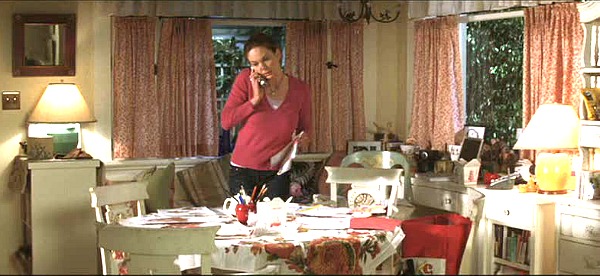 Sarah's Bedroom: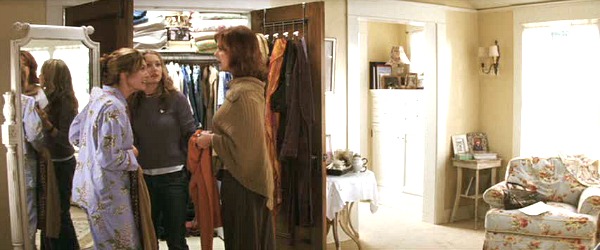 Sarah's Bathroom: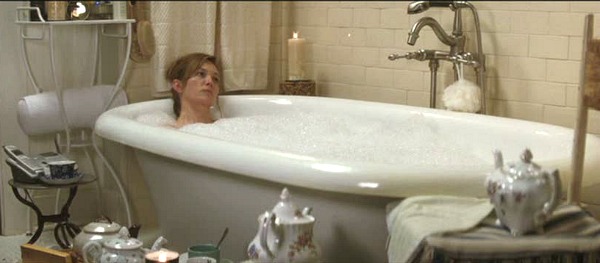 Living Room: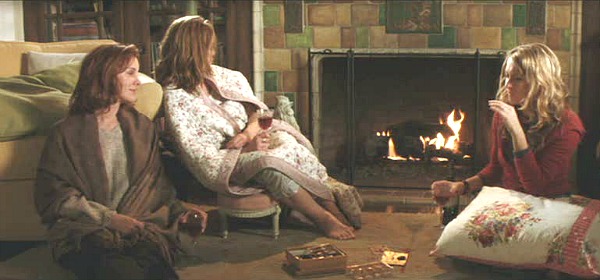 Dining Room: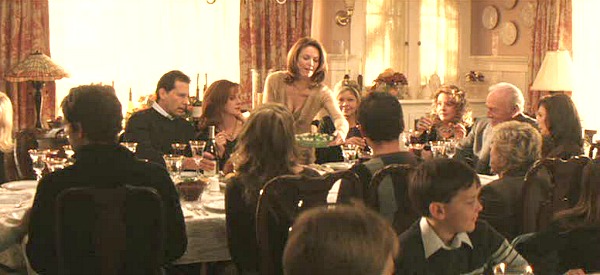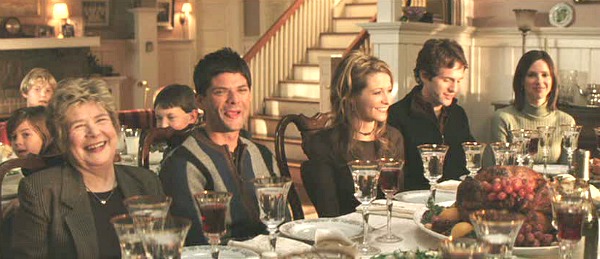 Elizabeth Perkins plays Sarah's sister Carol: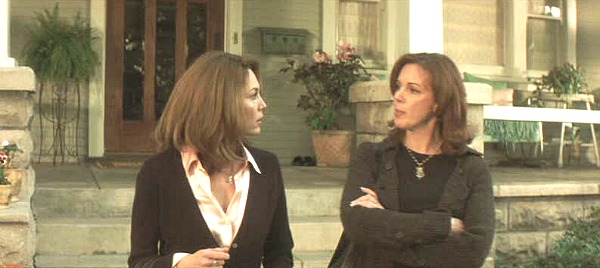 A reader sent me the floorplan that he worked out for the first floor of this house. He says his wife told him she wanted to live in a house like this someday, so he put this together for her. Thanks for sharing it with us, Paul!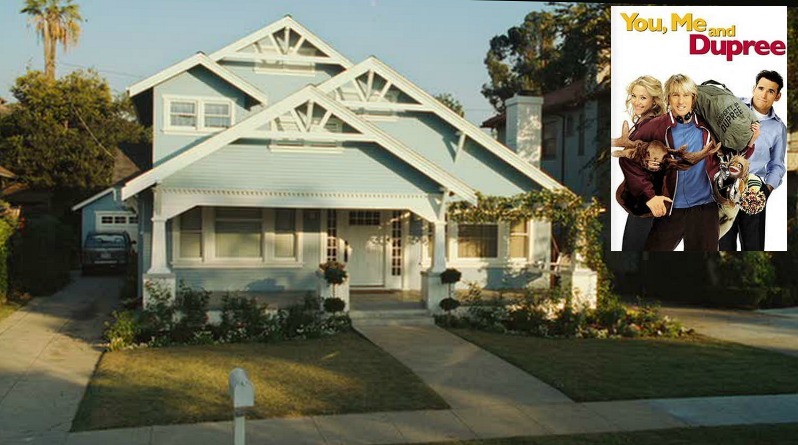 (Visited 7 times, 1 visits today)