Andie MacDowell, the actress who inspired untold numbers of women to perm their hair in the late '80s (thanks for that, Andie), is selling the house she built in Asheville, North Carolina. The listing describes it as a "Magnificent four-story, storybook Tudor with Art Nouveau and Arts & Crafts influences in historic and prestigious Biltmore Forest."
After I saw the photos of this house, I was surprised it was built less than 10 years ago (in 2002). It looks like it's been around a lot longer than that.
Kind of swooned when I saw this sunroom…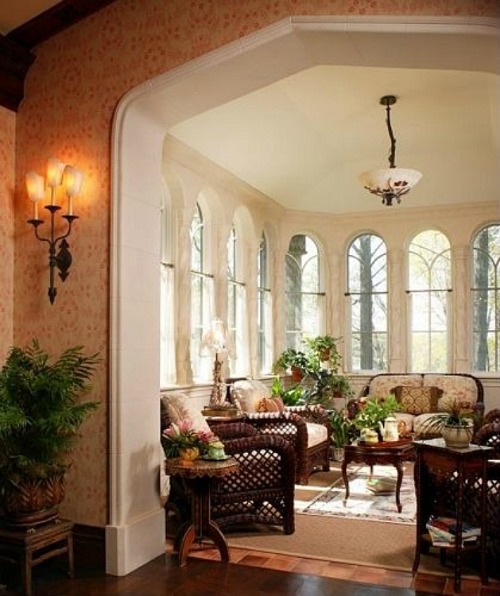 The two-story family room: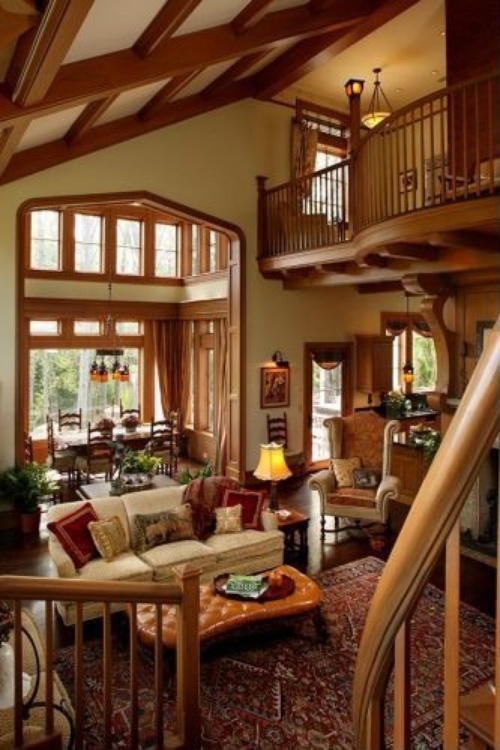 There's a big flat-screen TV hidden behind those wood panels underneath the stairs, which is pretty clever: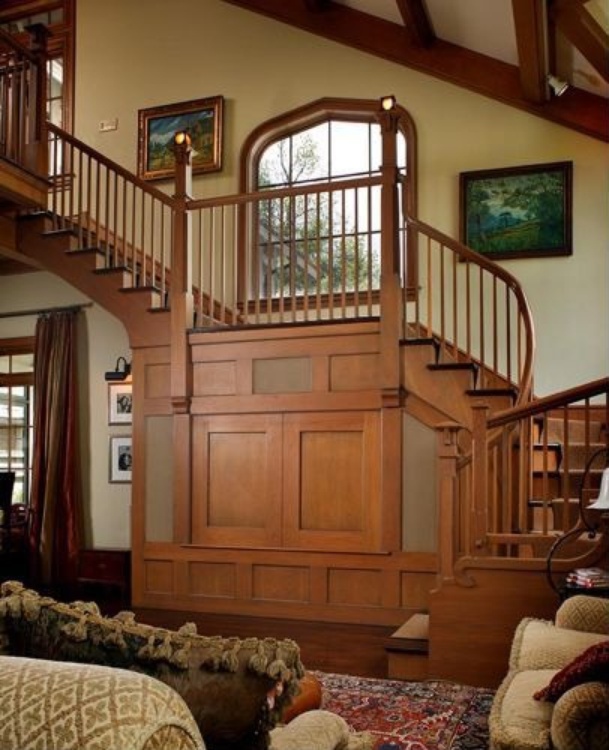 The house has 6 beautiful fireplaces, including this one: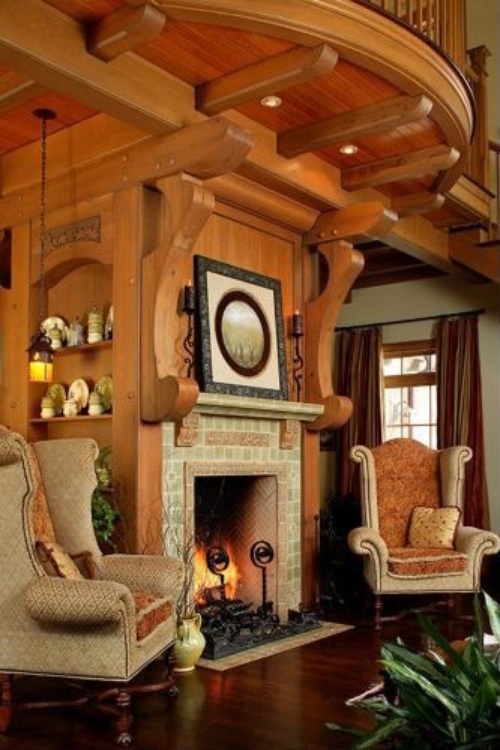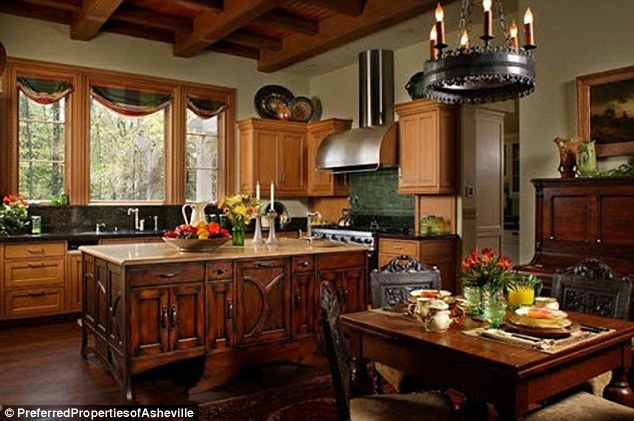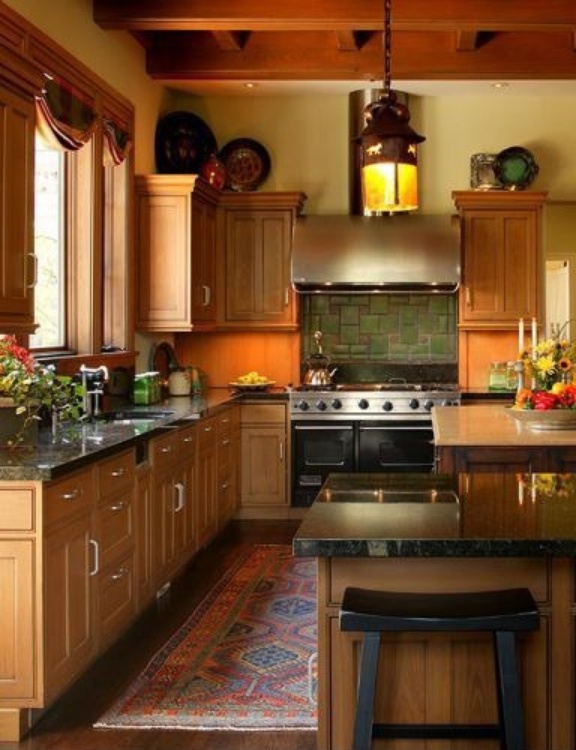 Andie plays Ariel's mom Vi in the Footloose remake. I went to a strict private school where dancing wasn't allowed (we had Homecoming dinners, not dances), so when my friends and I saw the original movie we were really cheering Kevin Bacon on!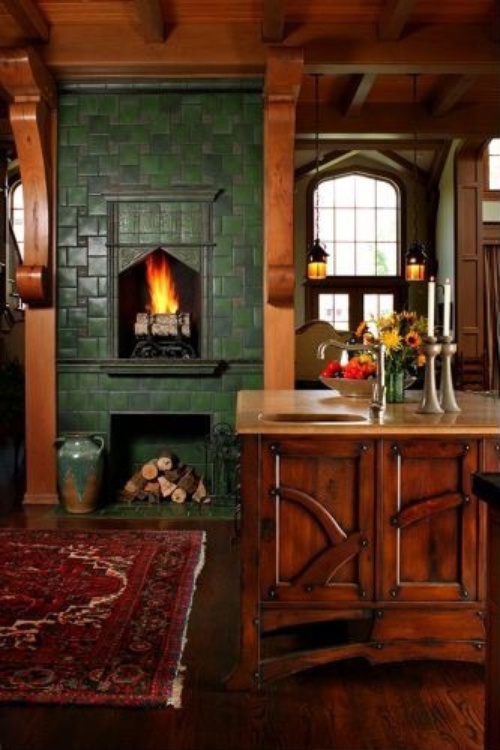 Dennis Quaid plays her husband in the new version, the Reverend Moore. He happens to be selling his house, too–an equestrian estate in California that actually kind of reminds me of the one he had in The Parent Trap.
The Butler's Pantry:
You can see a photo of Andie with her grown daughters Sarah Margaret and Rainey here. At 53, she looks like she could be their older sister!
According to the listing, Andie's house was featured in Carolina Home + Garden magazine in 2008. Spent a long time trying to hunt those photos down, to no avail.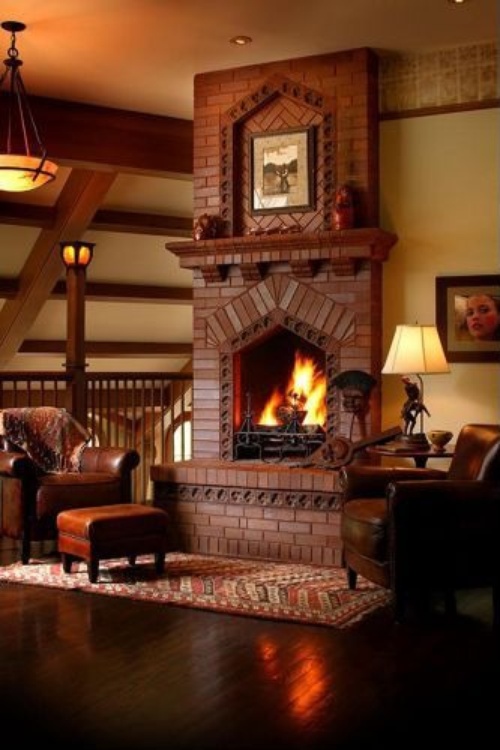 There are 6 bedrooms in the house.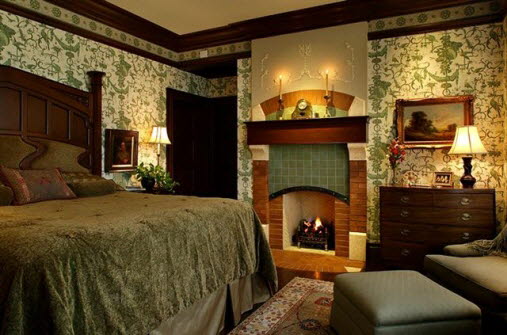 Does this one remind anyone else of the Bed & Breakfast in Groundhog Day? Love that movie!
Speaking of Groundhog Day, which is probably my favorite movie of hers, you can see pics of the B&B where they filmed it here:
But back to Andie's house…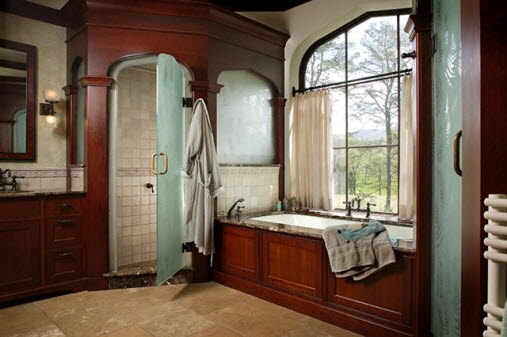 Her real name is Rosalie Anderson MacDowell. I've read that in her personal life she's called Rose. (Speaking of which, my daughter Lily just informed me that I should have named her Rose. Apparently I went with the wrong flower name!)
Want it? For more photos and information, check the listing by Jo Chandler of Preferred Properties of Asheville.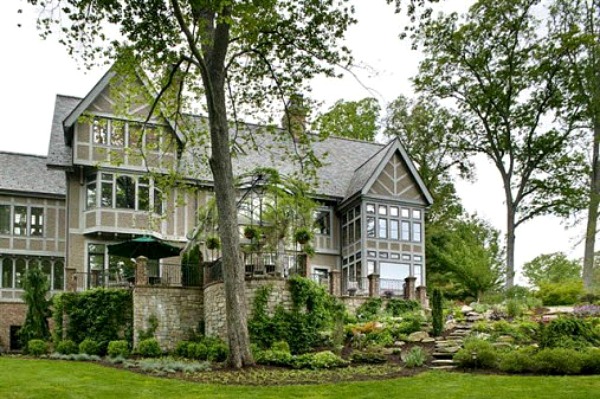 *Update*
I got a lot of requests to feature her apartment in the romantic comedy Green Card, and your wish is my command: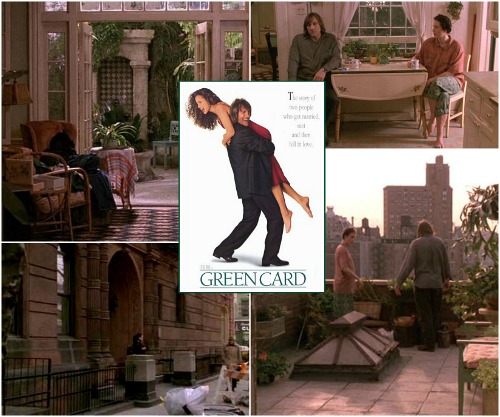 (Visited 94 times, 1 visits today)