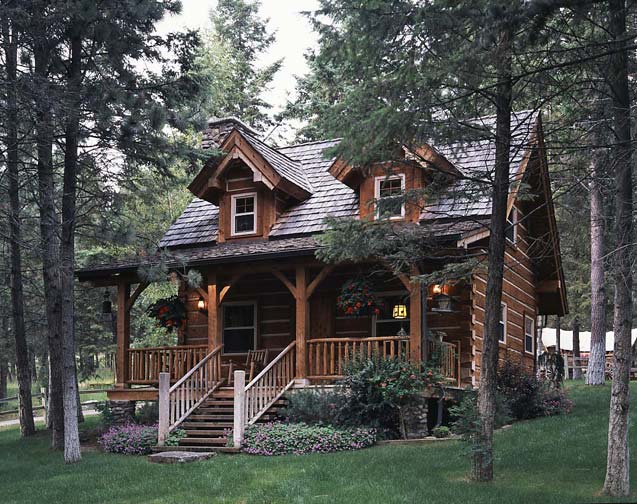 This charming, 760-square-foot log cabin belongs to famous animal expert and zookeeper Jack Hanna.
It was named Elk Cabin because it sits on an old elk farm in Montana, just outside Bigfork, but since he shares this secluded retreat with his wife Suzi, they call it their "Honeymoon Suite."
The cabin is small and simple, with only a living room, kitchen, bed loft and bath.
They didn't use any drywall in the cabin. Most of it was built with 8″ x 12″ white pine logs from Idaho.
They wanted the cabin to look old and authentic but to have all of the comforts of home, too.
Hanna's friend and homebuilder Randy Baker says, "We hid the TV, refrigerator, dishwasher and all the electrical work behind custom panels designed to match the cabinetry."
Learn more about Jack Hanna and what he's up to on his website.

See the cabin photos by Heidi Long and read the article by Jessica Bizik at Log Cabin Living.