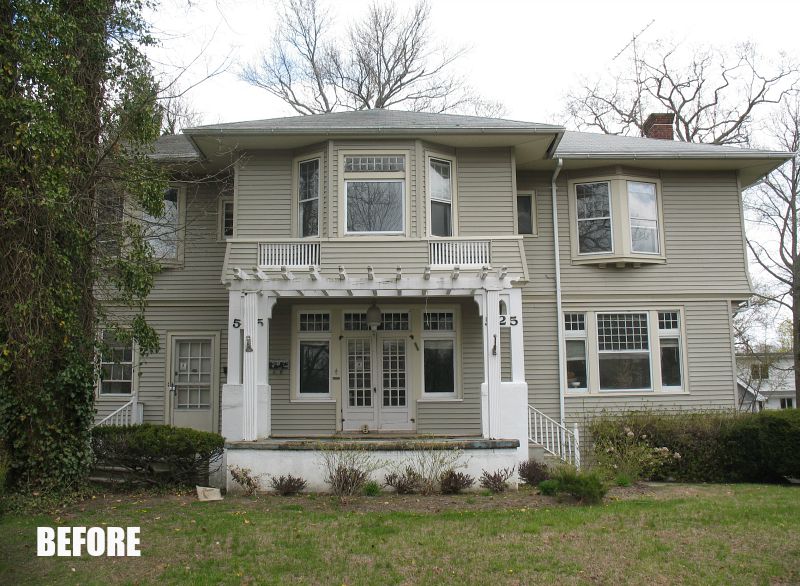 This wonderful old American Foursquare in Allenhurst, New Jersey, was built in 1905 and still had much of its original interior millwork, but the house had fallen into disrepair.
Degnan Design Group was hired to renovate and expand the house and spent 18 months with a team of craftsmen and restoration specialists on the project.
They're telling us about this project today, so take a look!

An American Foursquare Renovation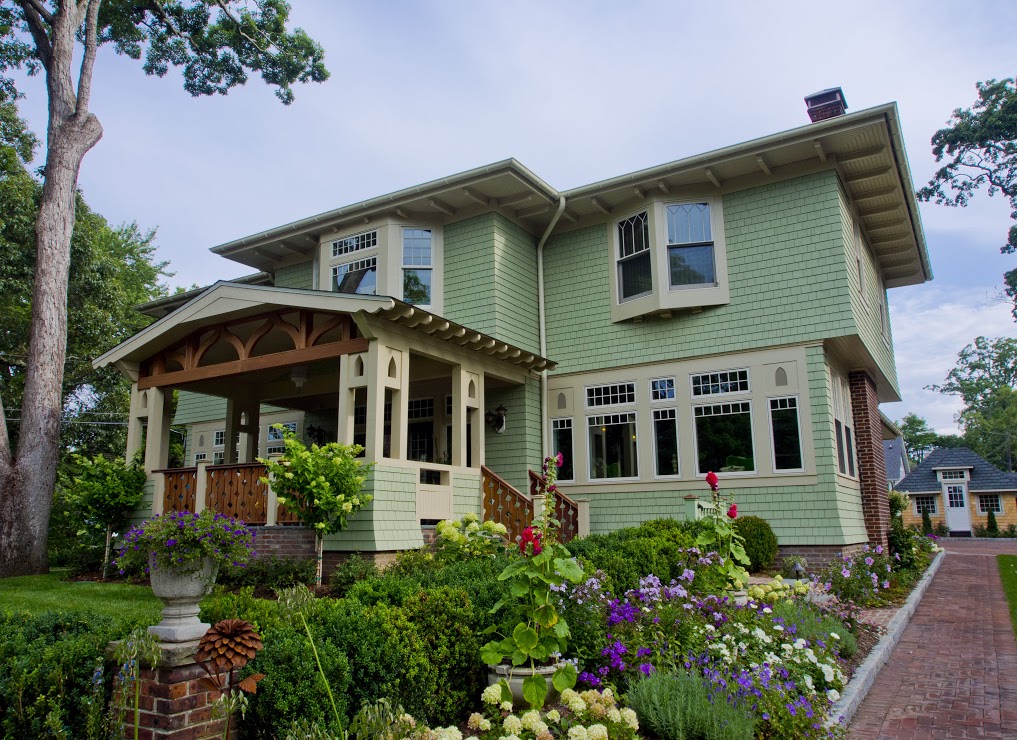 A Vintage Photo of the House:
I love seeing old photos of houses like this from their "youth."
Here's another shot of the new exterior from the same angle: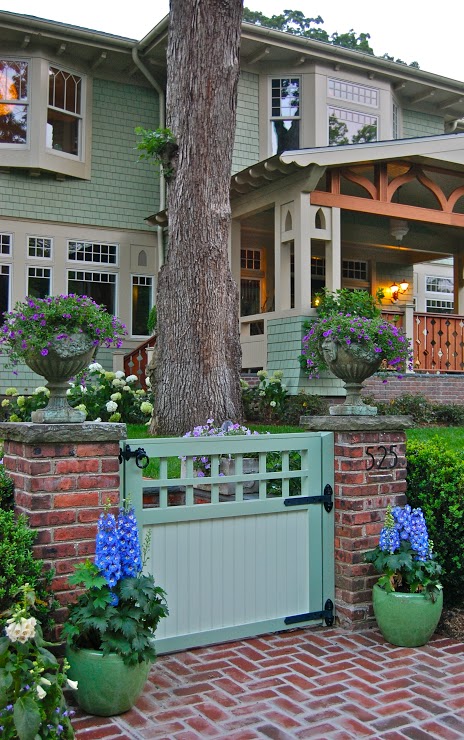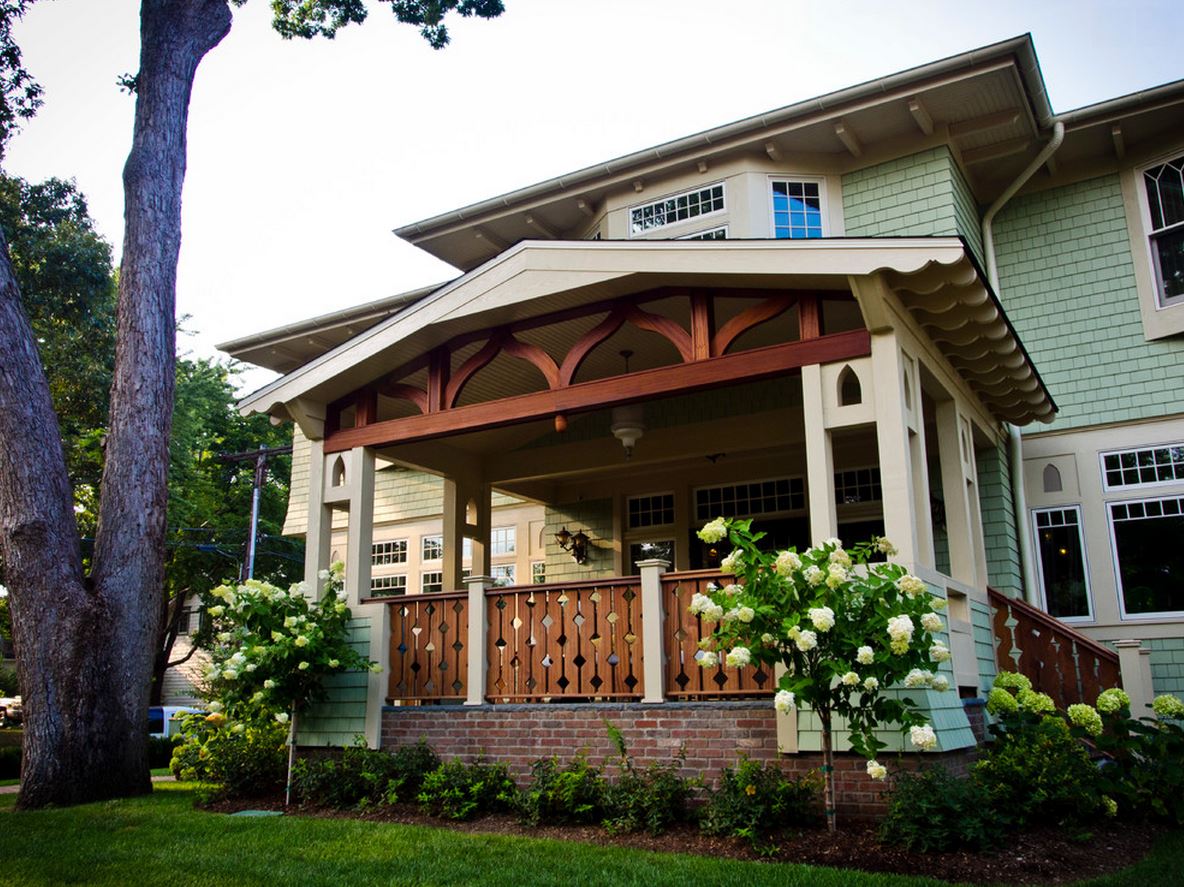 The interiors were in rough shape before: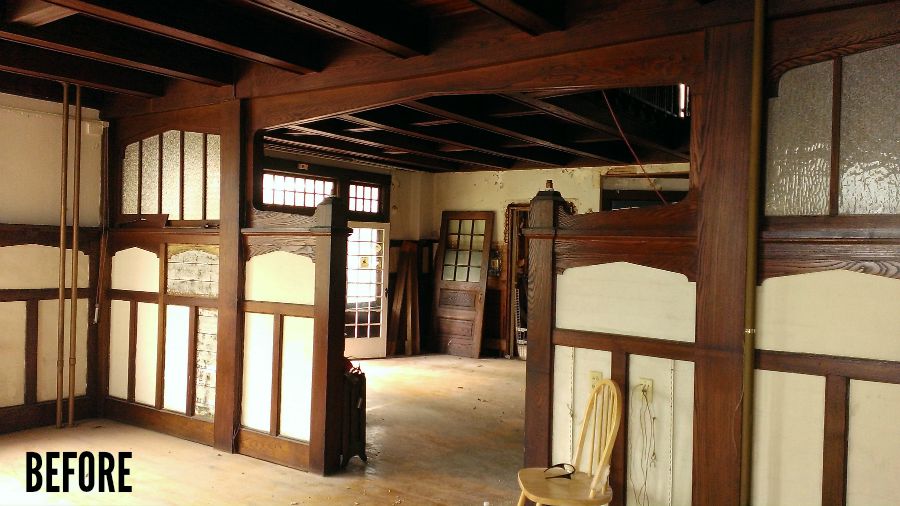 The living room today:

The Living Room Fireplace After:
Stained Glass Door: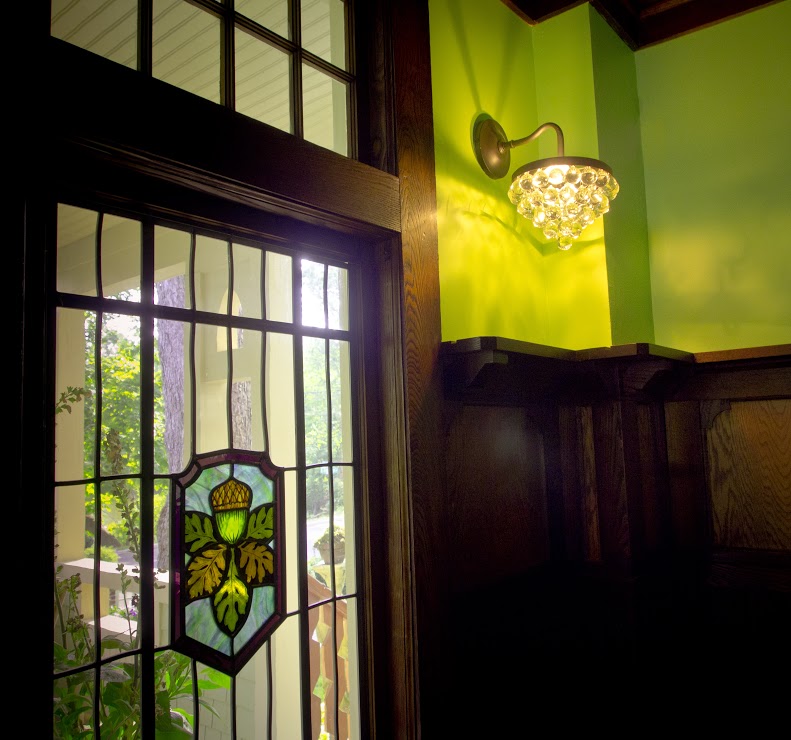 Entry Hall and Dramatic Staircase: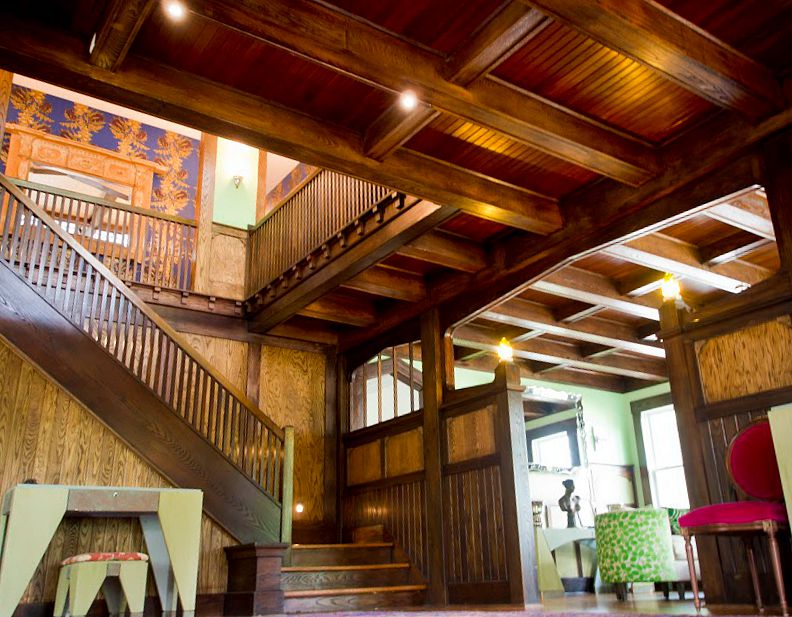 Upstairs Landing: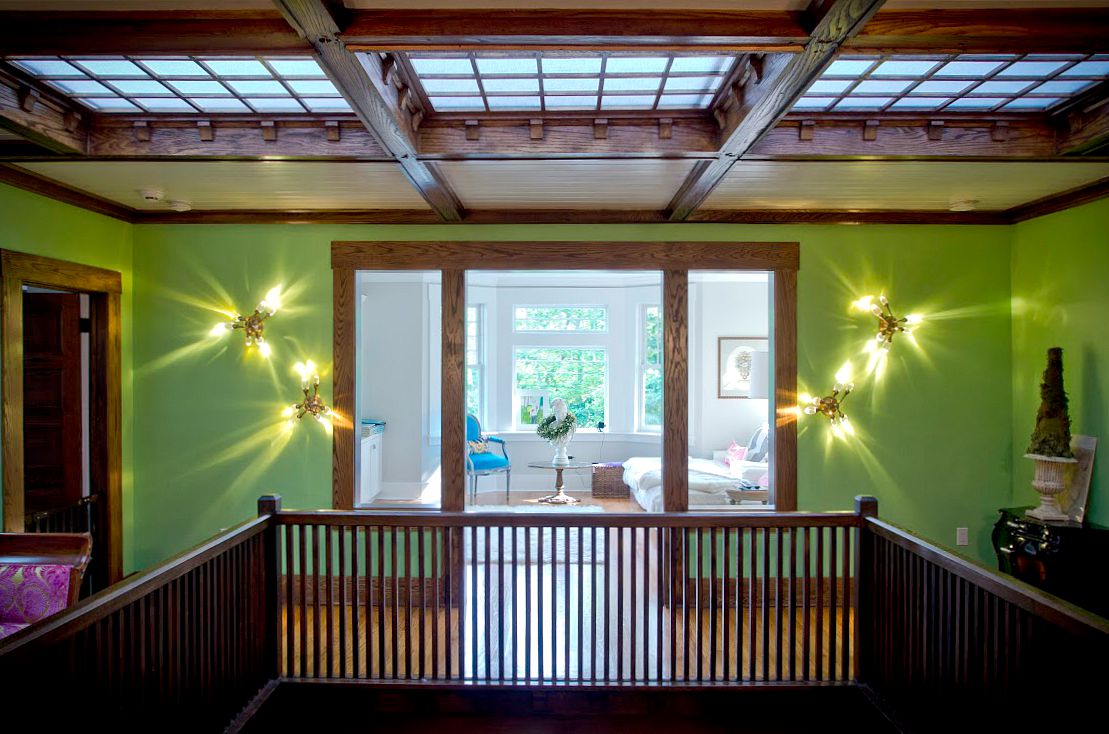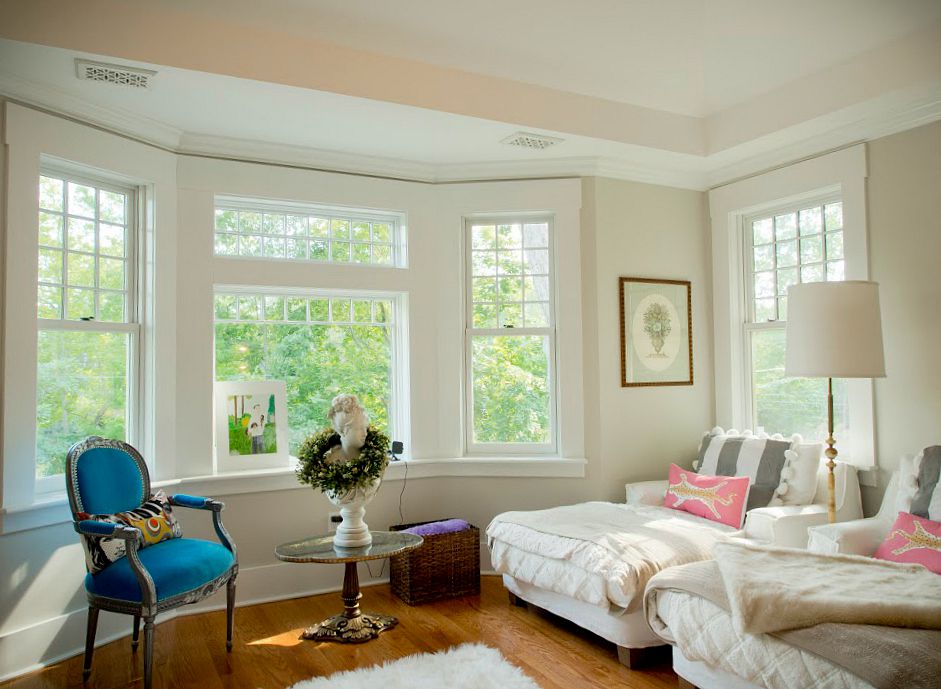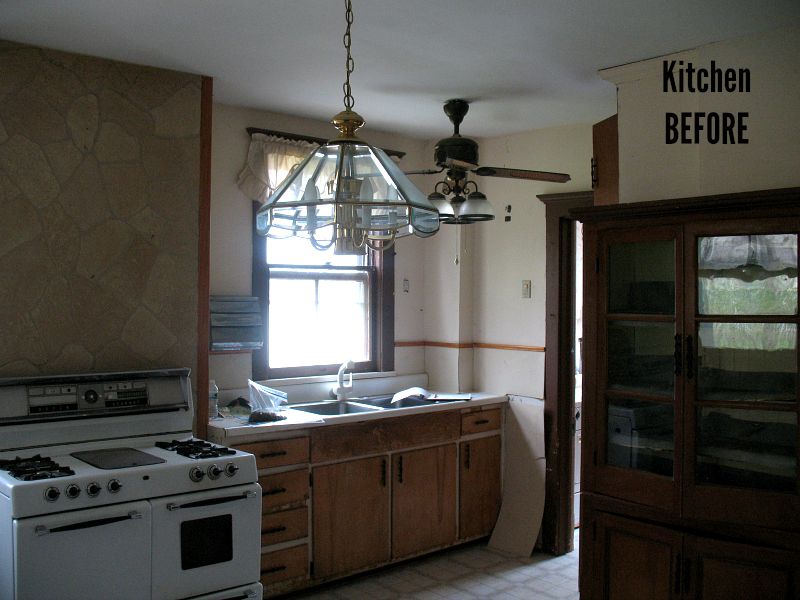 Kitchen After:

The Back of the House: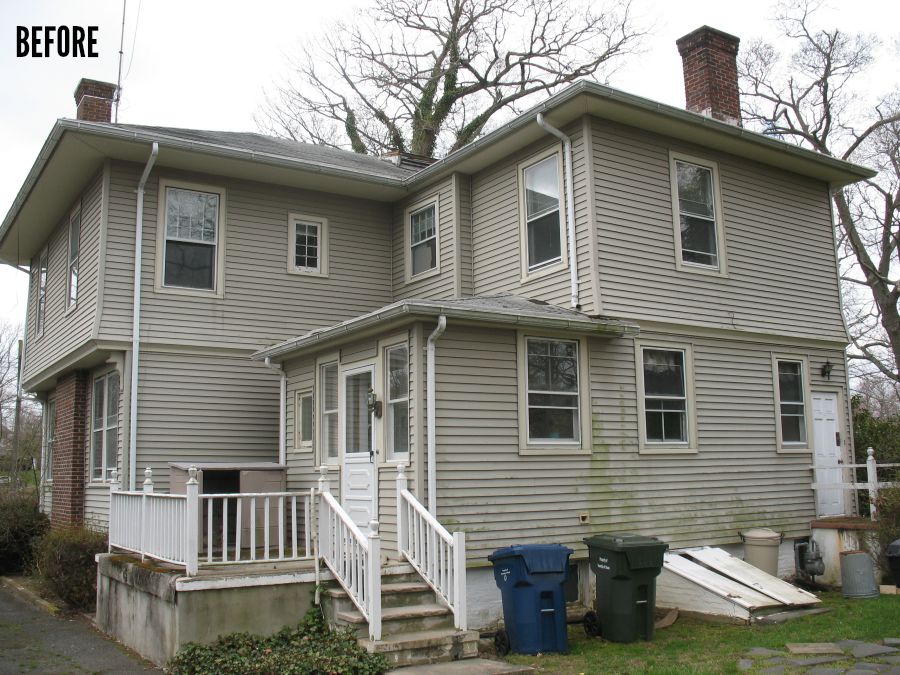 With New Addition and Landscaping: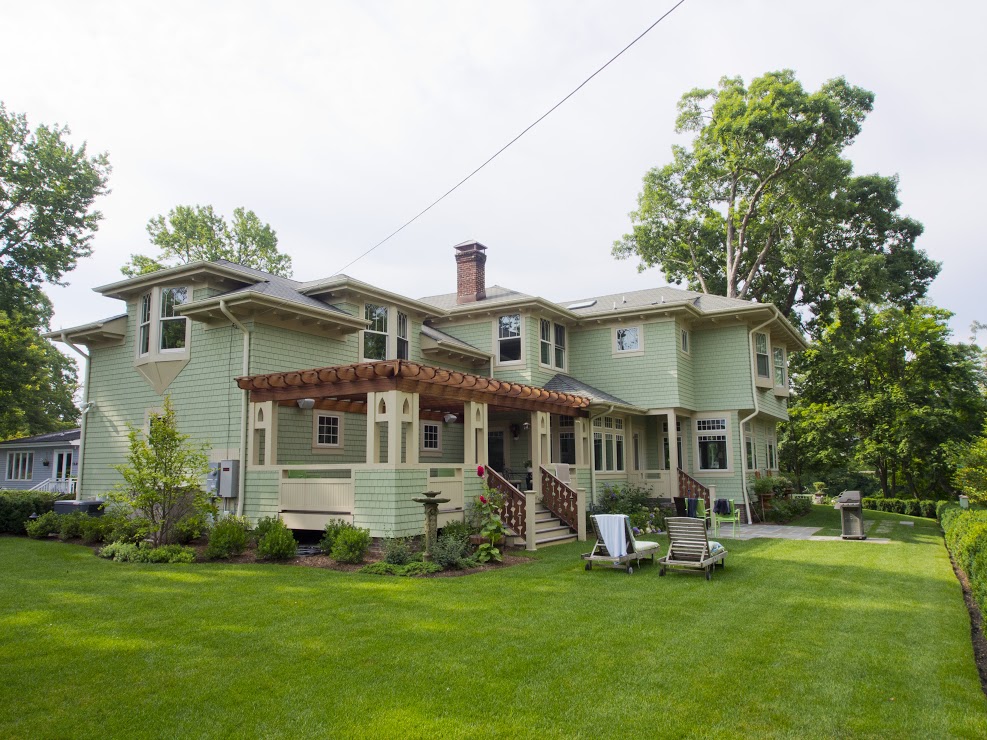 Degnan Design Group says, "We incorporated an array of energy technology components including geothermal heating/cooling, high performance insulation, and in floor heating that greatly enhanced the comfort and operating cost of the home."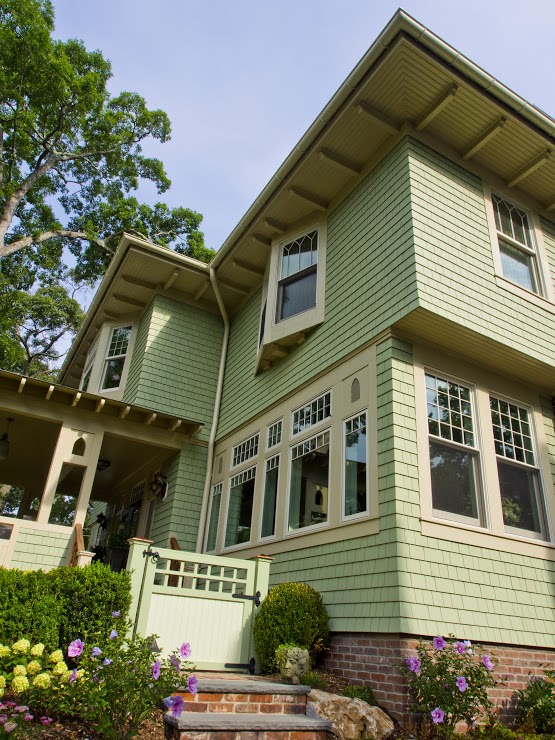 The new landscaping around the house adds even more to its appeal. So pretty!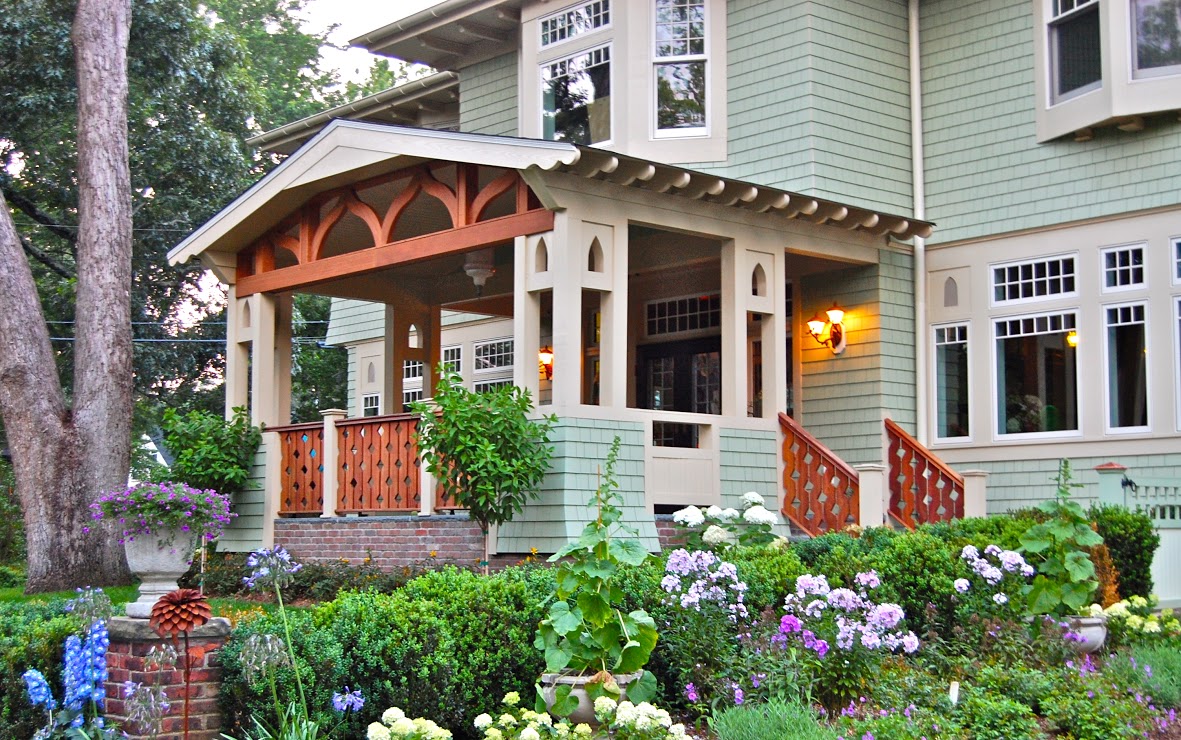 I think Charlotte and Spottie would approve of its new look, don't you? 🙂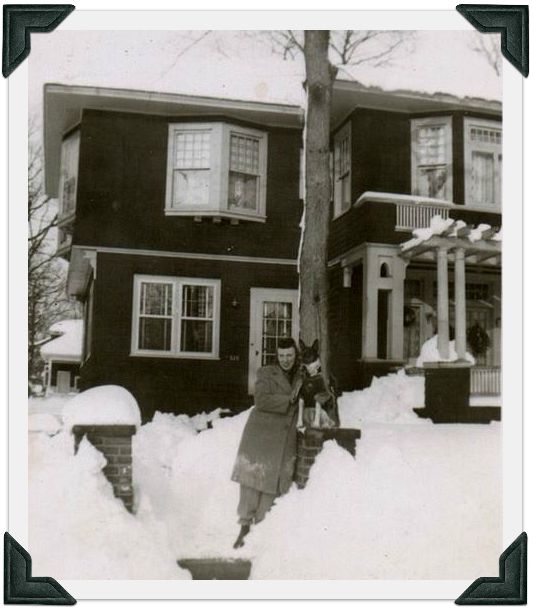 Visit their page on Houzz for more photos and information.

Photography credit: Bill Wilson.