Today a reader named Robert is sharing the story of how he convinced his wife Veronica to buy "the most haunted-looking house on the block" in the late 1980s and showing us how they've fixed it up over the years.
The family's Spanish-style home in San Clemente, California, is a real charmer now, but when they first saw it, it was in such bad shape, Veronica told him "Absolutely no way!"
Take a look!

Robert & Veronica's House

A photo of their house taken in the 1940s.
Here's Bob's story:
When we first saw it, the two-story house was very run down, imprisoned by tall weeds in the front yard. I immediately loved it. It was Spanish style but most of the character and charm had been stripped away.
When we opened the front door, the look of horror on Veronica's face was undeniable. It was way worse on the inside than the outside. The inside was absolutely filthy. Veronica said, "NO WAY, NO WAY, NO WAY," and stormed out.
Every door in the house was broken. There were holes in the walls and ceiling. There was a 3' by 3' saturated spot on the living room ceiling where something had died in the attic. The smell was nauseating.
It had been a rental for decades and any repairs or "improvements" had made things worse. But I believed it could work for us. It had 3 big bedrooms, 1 and ¾ bathrooms, a triple-car garage and a separate apartment that was already rented.
What finally convinced Veronica was that with the apartment producing income for us, she could stay home with the kids. We could spend a few years fixing up the house and move on. We didn't have to live there forever.

The House in 1988, Cleaned Up Enough to Move In: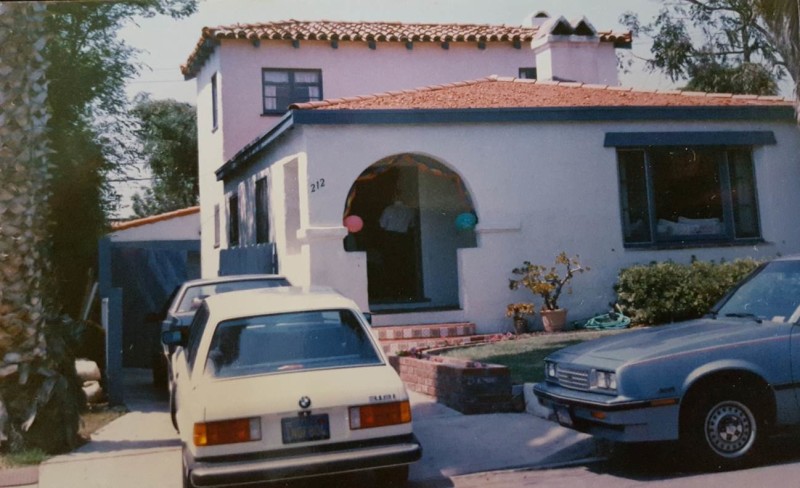 On moving day, as my brother and I hoisted the first piece of furniture off of the truck and headed to the front door, one of our new neighbors asked,
"Are you the ones who bought the haunted house?"
I panicked. "Whatever you do, please don't say that to my wife!" This would surely send her over the edge. I remember thinking, "If she ever finds out about this, she is going to kill me!"
Over the next month, I continued to do necessary repairs to get it in good enough shape for Veronica and the kids to move in. I remember being in the house alone, working in the kitchen late at night, and I can tell you, it became easier to get creeped out once I had it in my head our place could be haunted.

The House with Lower Roof Tiled: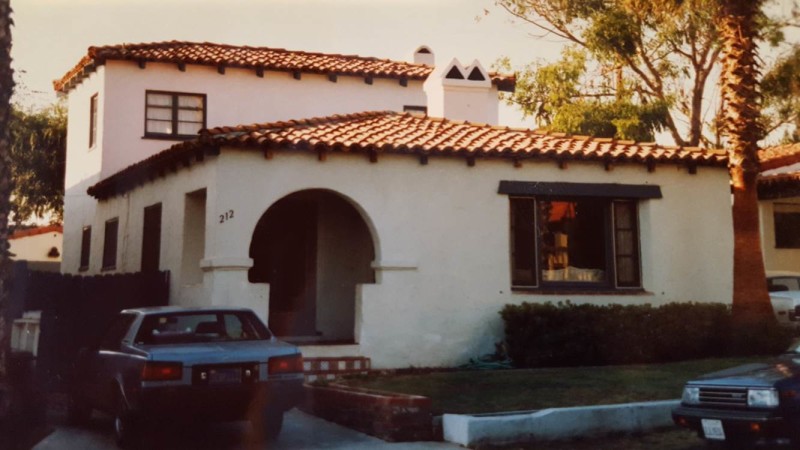 If you were going to pick a house on our street that could be haunted, it would be ours. It was old, run-down, lonely looking and unloved.
It was time for me to secretly talk to the neighbor again. I asked why he said the place was haunted. He said prior people living there had "seen things" like the ghostly figure of a woman walking down the interior hallway. I thought to myself it would have been the perfect spot, as the hallway is about 4' wide, runs the depth of the house, and was dimly lit.
I later found out that most of these stories came from people who not only did serious drugs, but made them in our house too. So that would explain a lot!

House Freshly Painted and the Beginning of the Hardscape: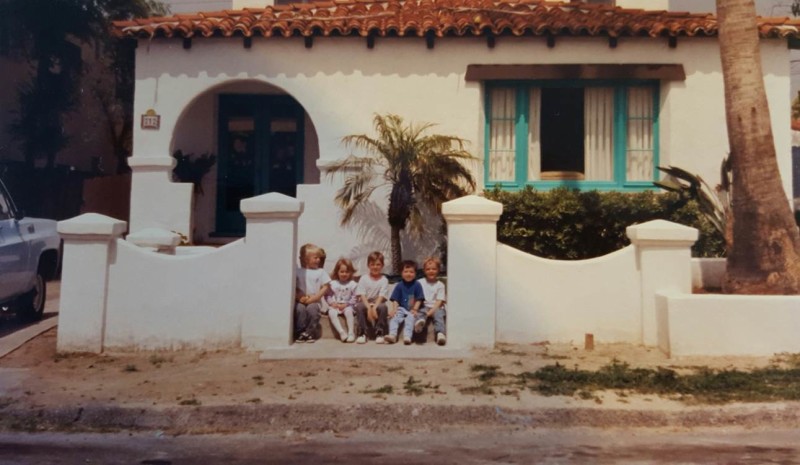 The center three are our children Katie, Matt & Andrew.
One day I asked another neighbor named Nancy if she'd heard stories about our house being haunted, and I could see the color drain from her face. She said she wasn't ever going to mention anything about this to us, but she always thought there was a bad vibe to our house. Whoever lived there ended up having serious marital problems and was divorced within a year.
She also told me her prayer group convened together in my backyard and said some prayers prior to us moving in.
It was time to come clean and tell Veronica. I finally blurted it all out. But she very calmly said, "Well, we will have to break that record of people's marriages falling apart in this house. And if there is a ghost, it is going to love us because we're going to fix this place up!" I love that woman.

The Front of the House Today: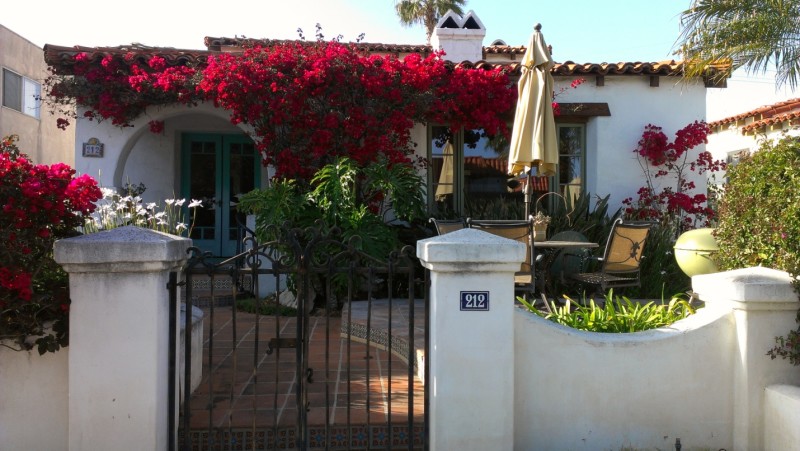 Over the years, our house has been updated and added on to. I've spent years replenishing the character that was once stripped away. We designed the hardscape and planted the bougainvillea many moons ago. It's not so spooky or plain anymore.
Entrance Before: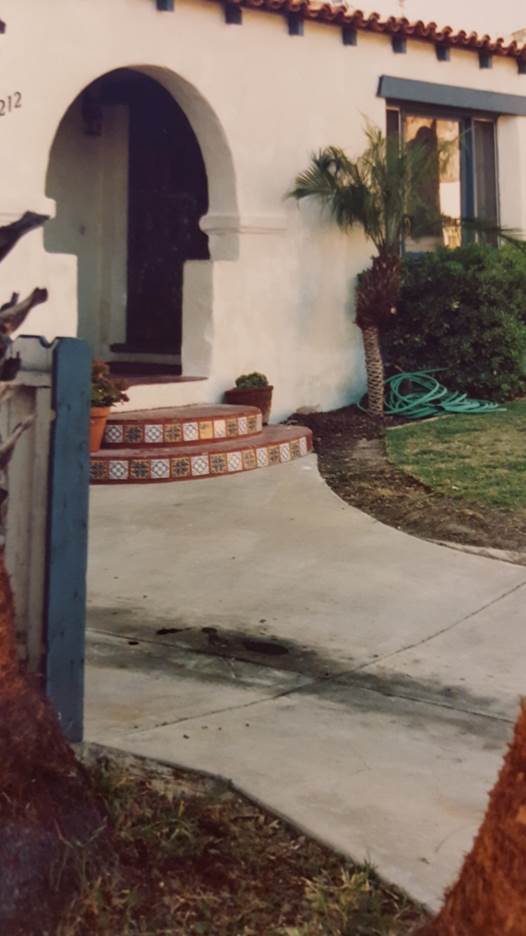 We added antique hardware on the front door. The 1920s wrought-iron railings were intentionally made to have bent pickets. We call the railings "the Tim Burton Iron" because it looks like something out of the movie "Nightmare Before Christmas." We had quite a bit of this iron work and utilized it throughout the house.
The Entrance Today: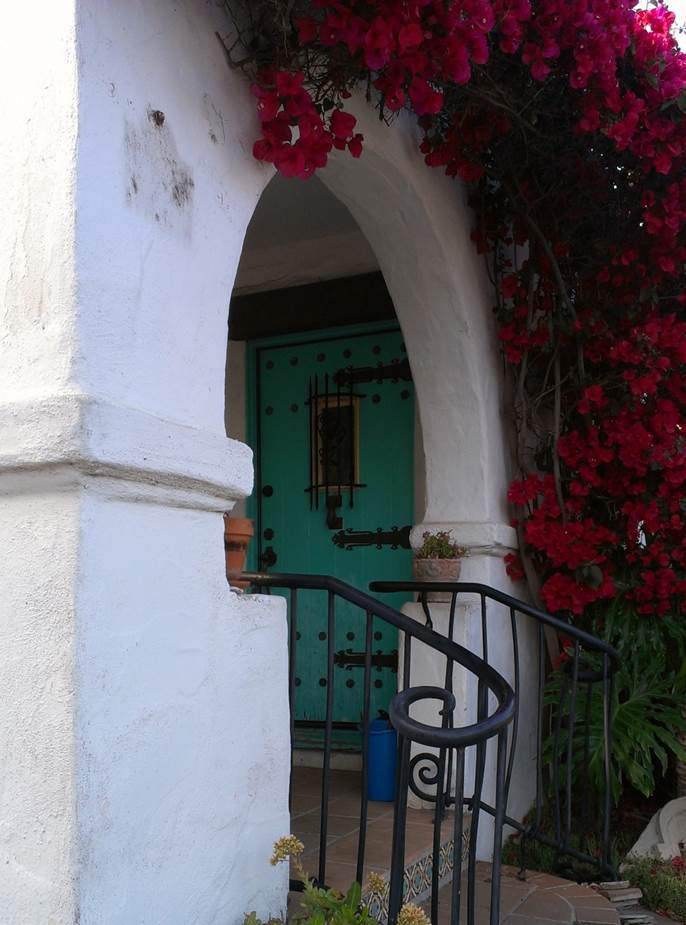 Circa 1989:  Veronica showing the living room. Note the standard flat 8' ceiling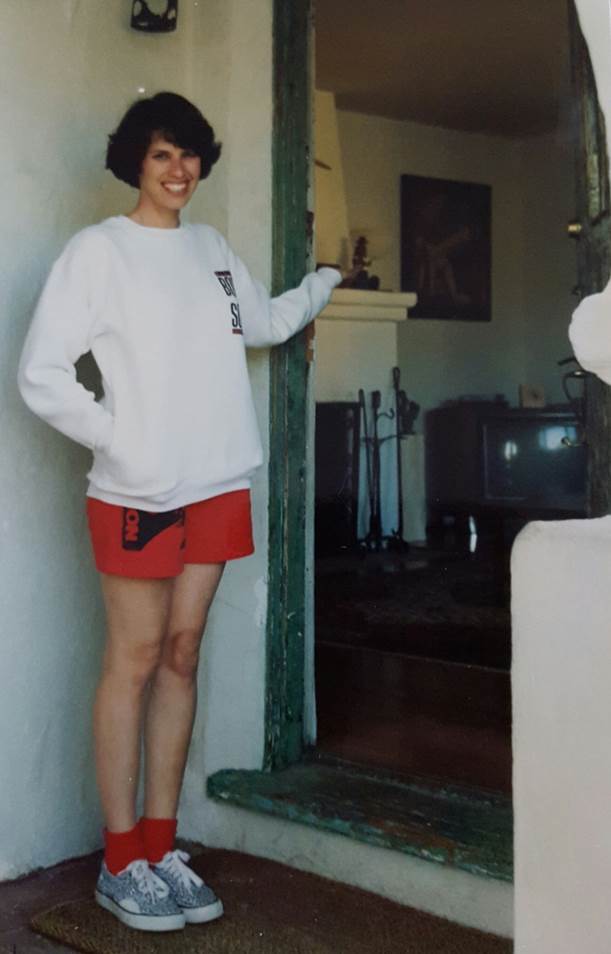 The plaster ceiling was flat and we tore it out. We put the kids in hard hats, gave them hammers, and let them go to it. They thought it was great. All beams and wood ceiling were added by us.
The Living Room Today: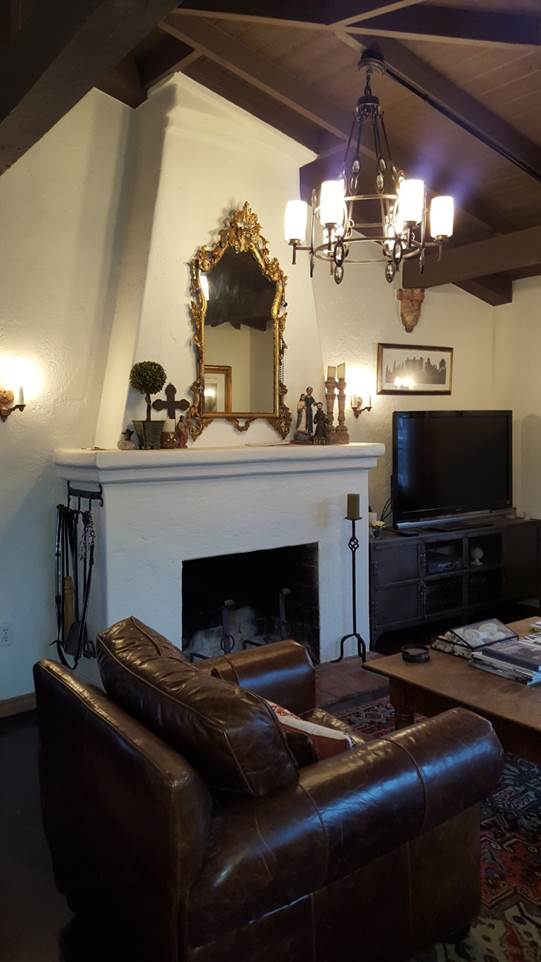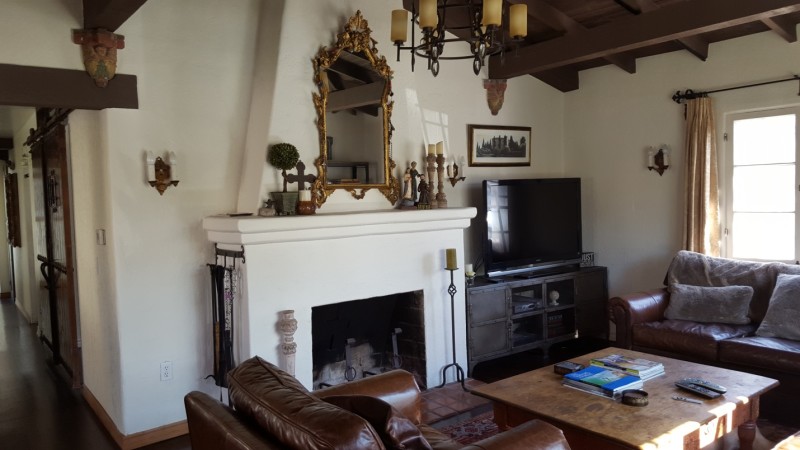 We slept in our dining room for a year without a kitchen: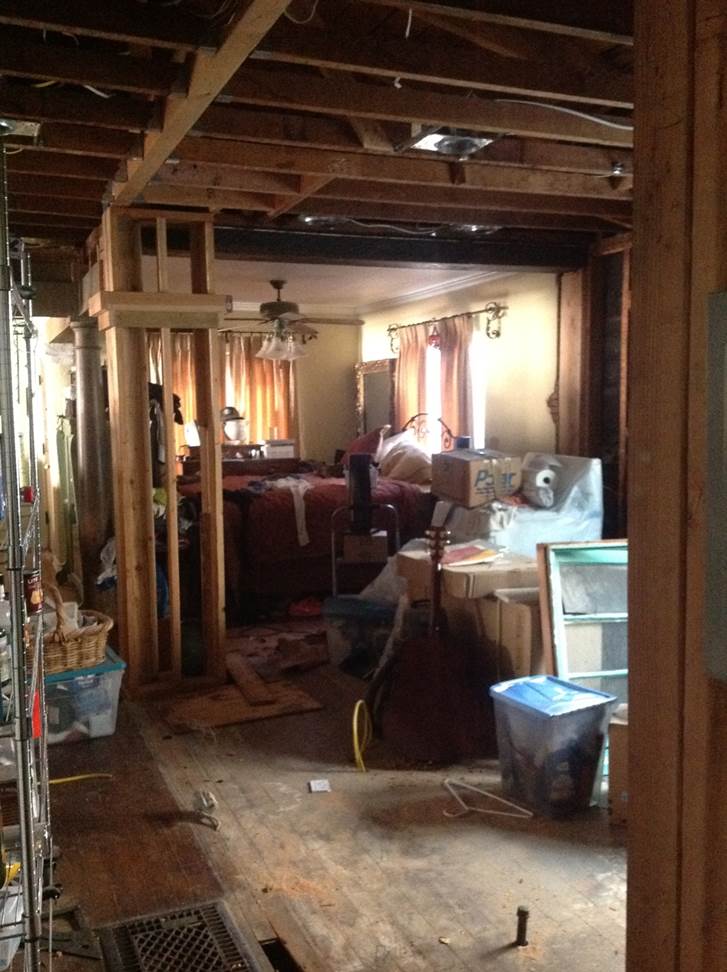 Making progress: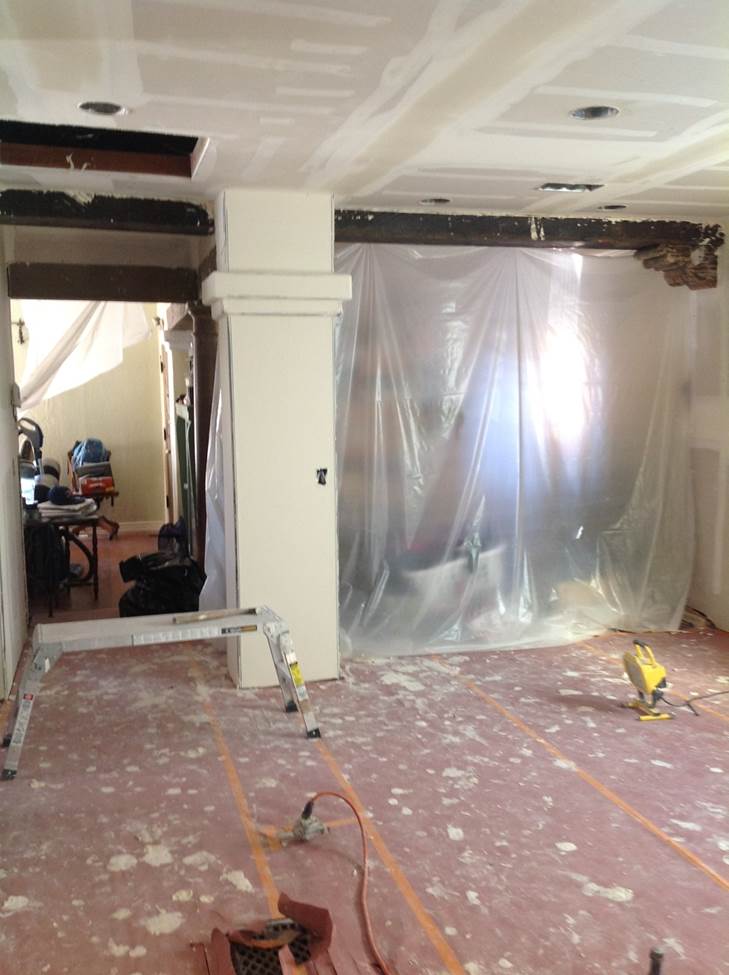 Looking from the new kitchen into the dining room today: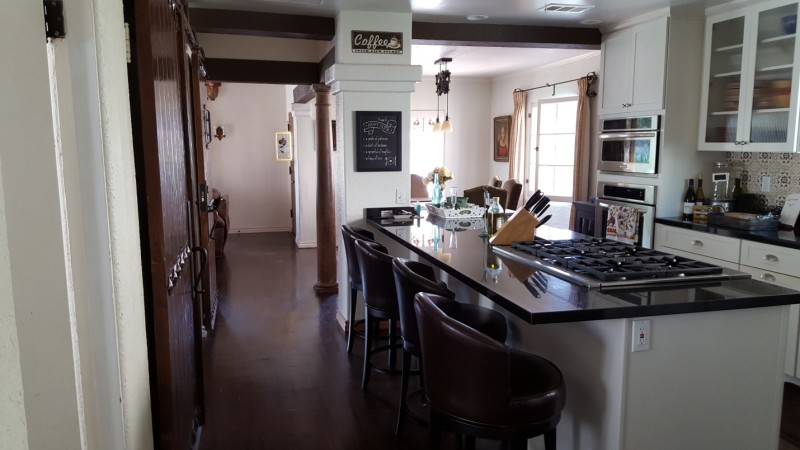 The house used to be very compartmentalized with the original kitchen only being about 9' x 9'. The beams and corbels were not original to the house. They were savaged and installed by us.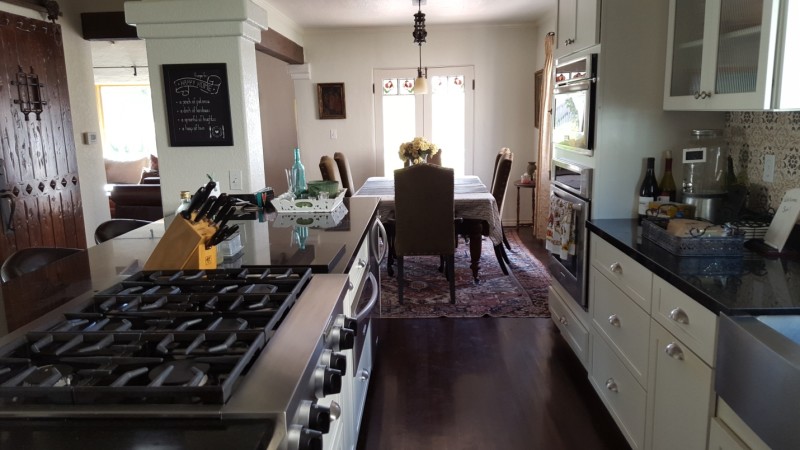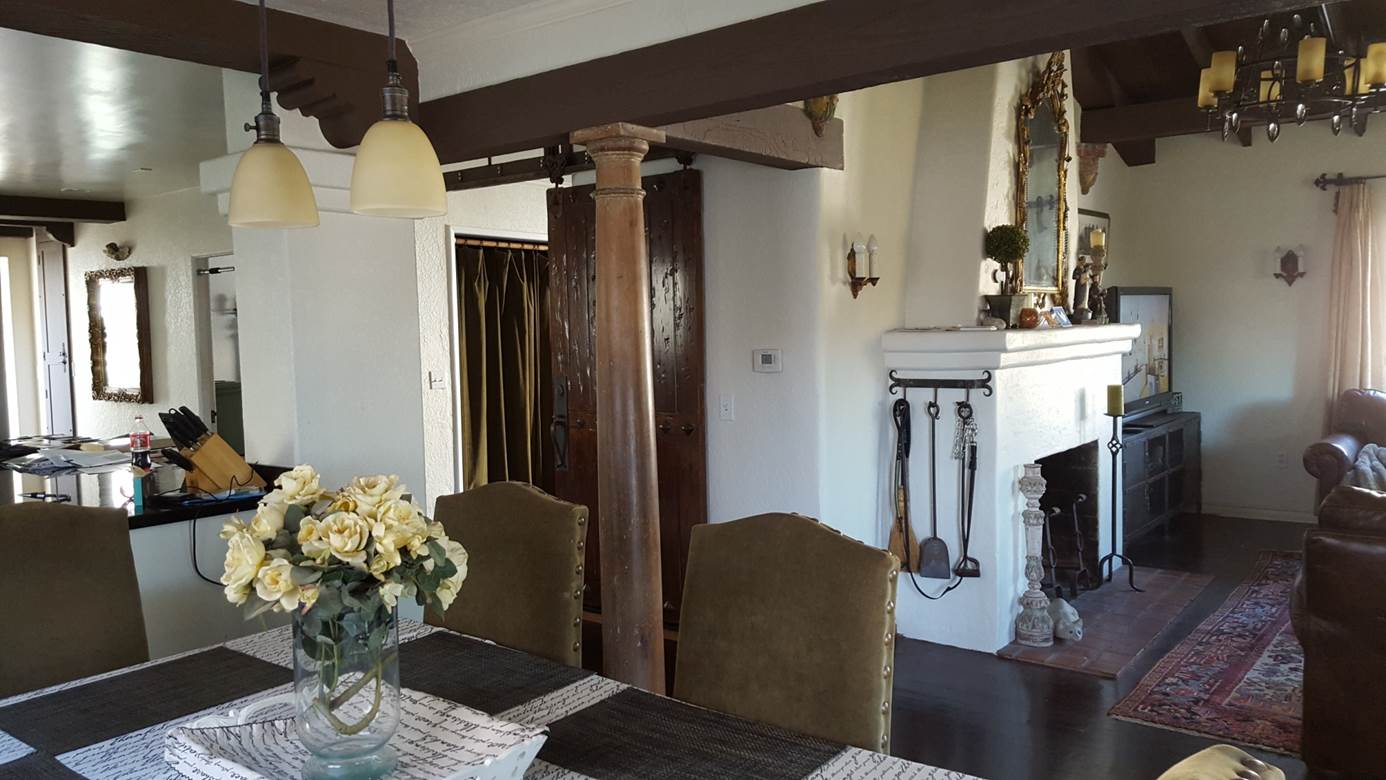 The barn doors were a Craigslist find: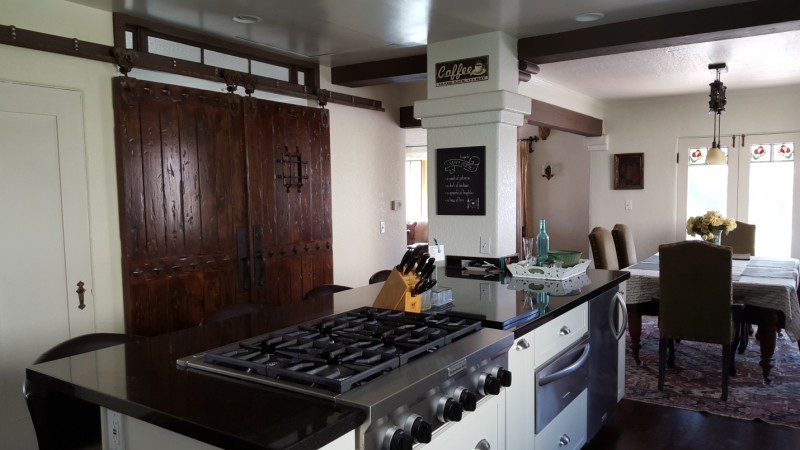 I made the transom window above the barn doors from an old door frame and window salvaged from our remodel.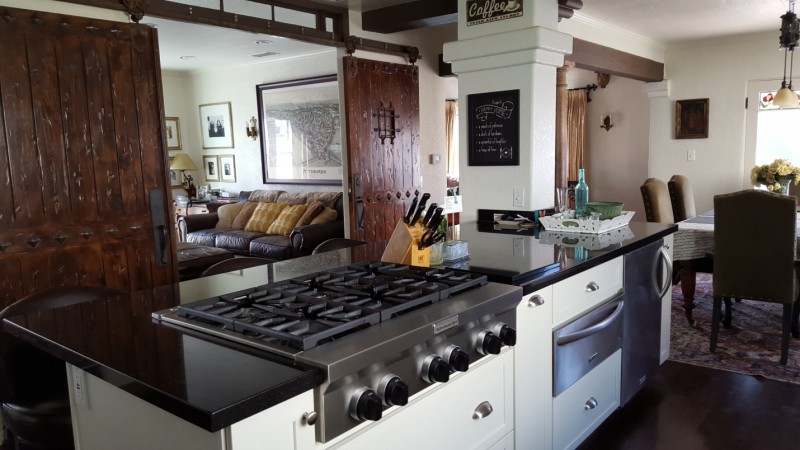 The Den: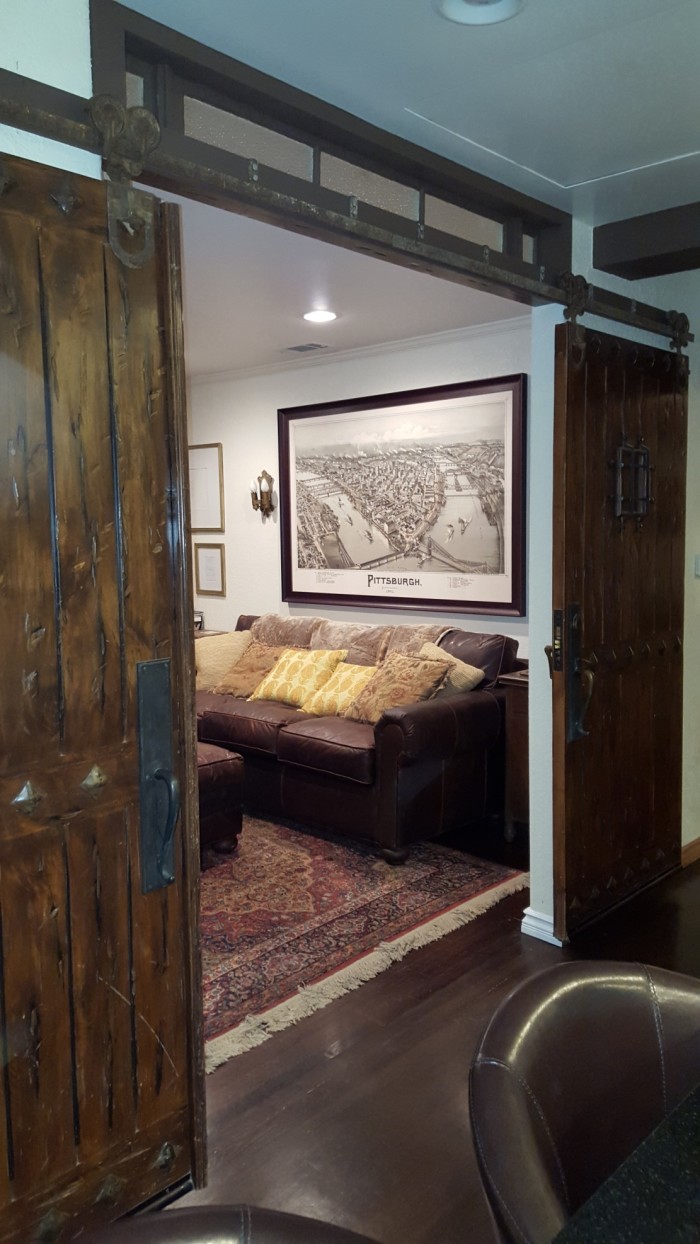 An old map bought on eBay was framed for the den: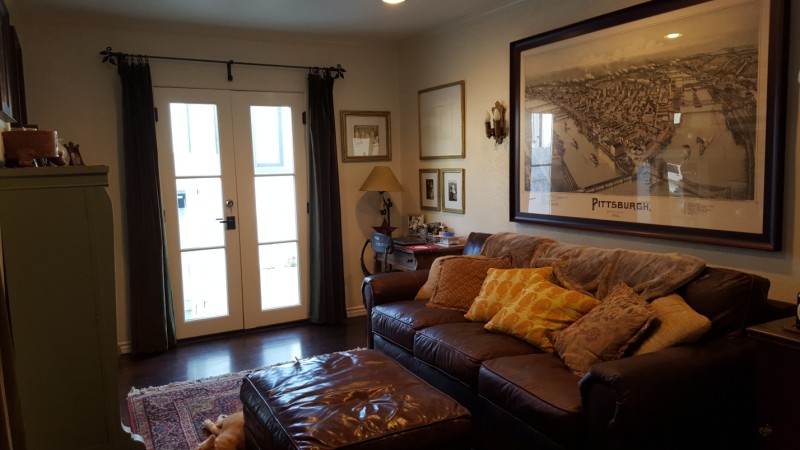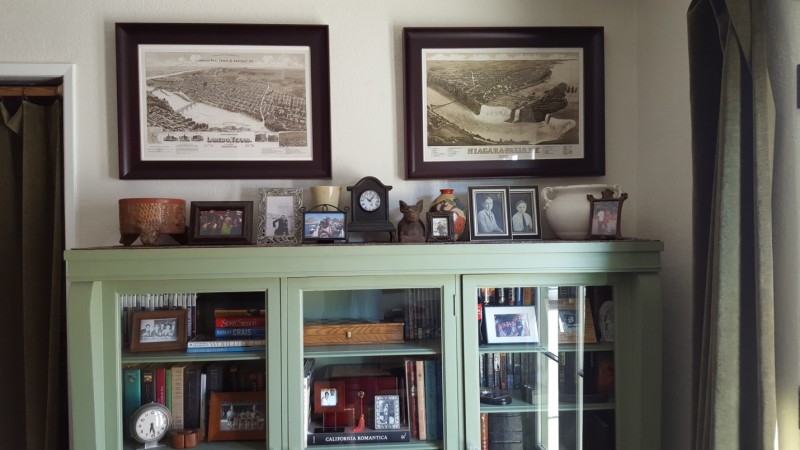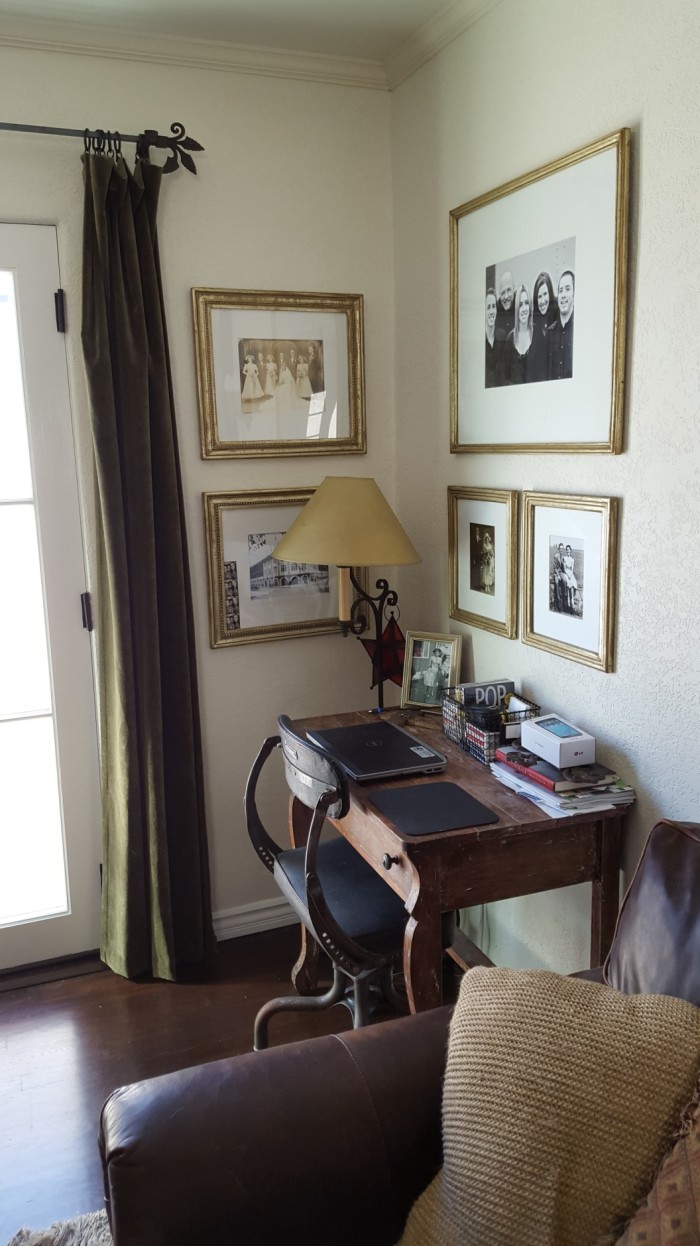 The oak cabinet housing the antique apartment mailboxes/buzzers was made from old flooring I saved during a remodeling project (another weekend project).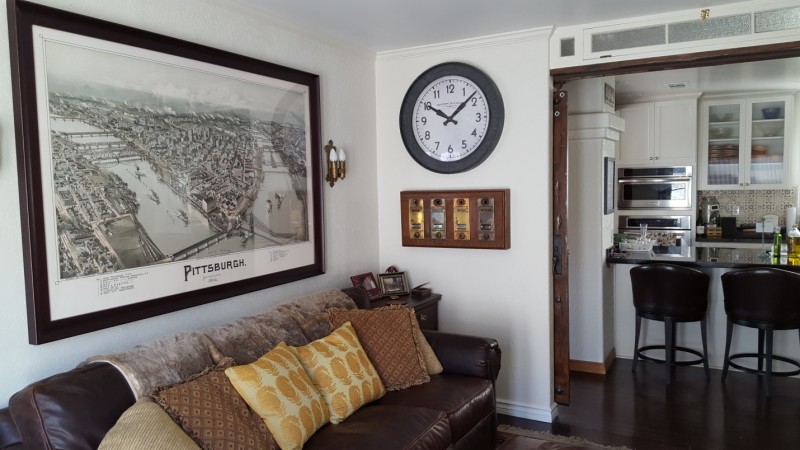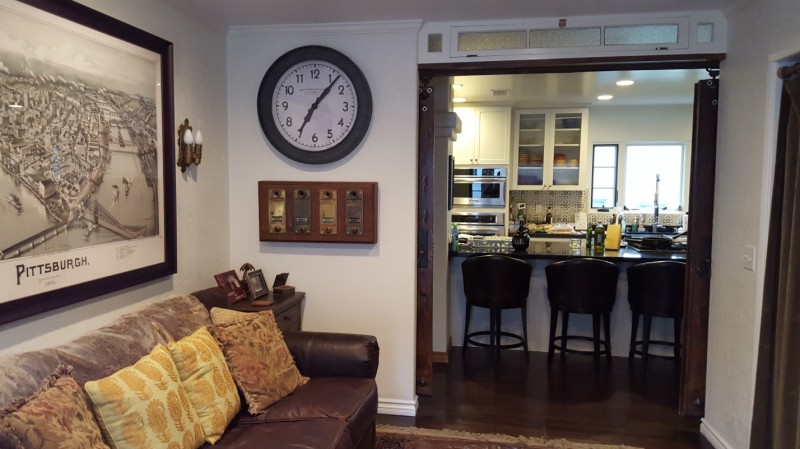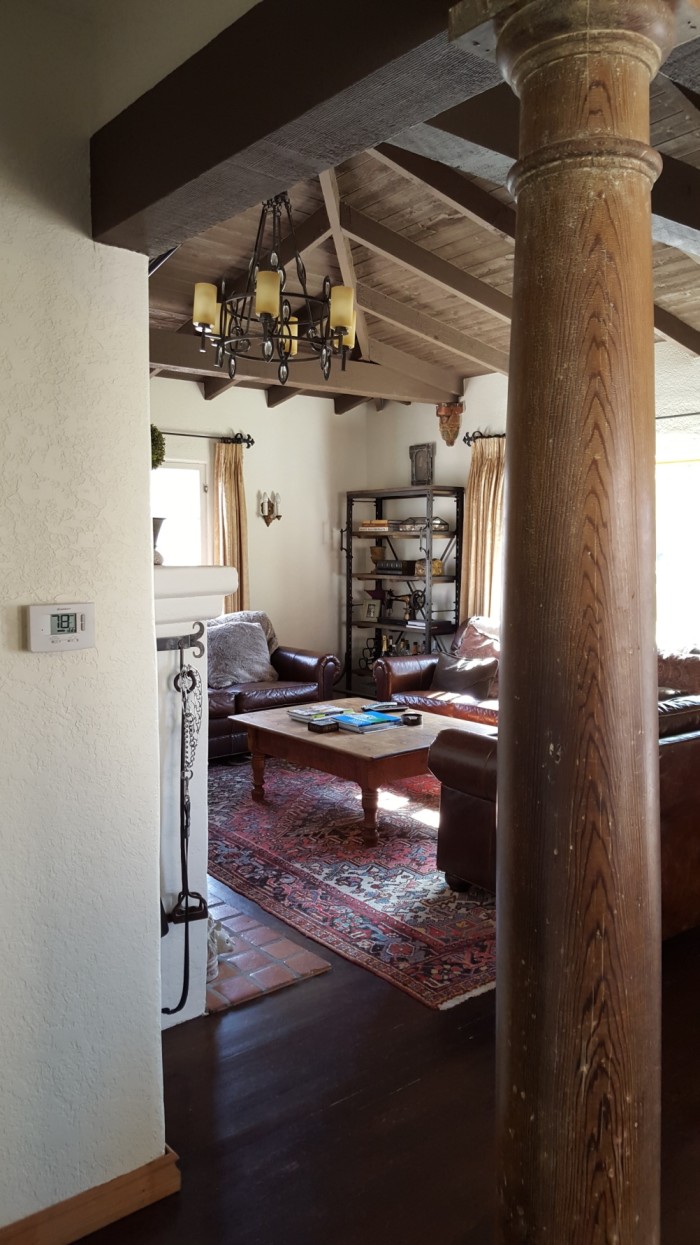 Shelving in living room with my great-aunt's sewing machine: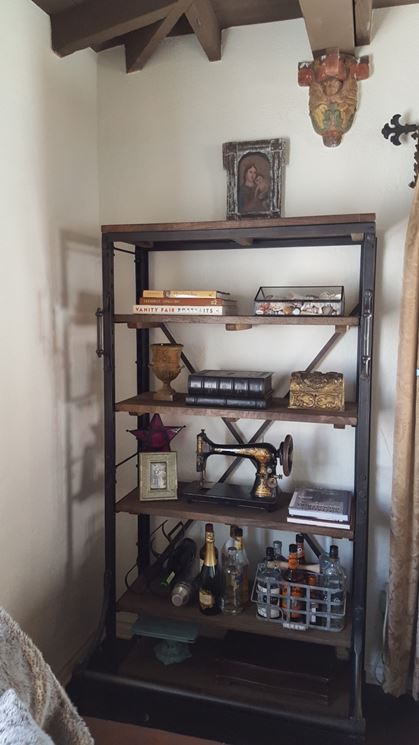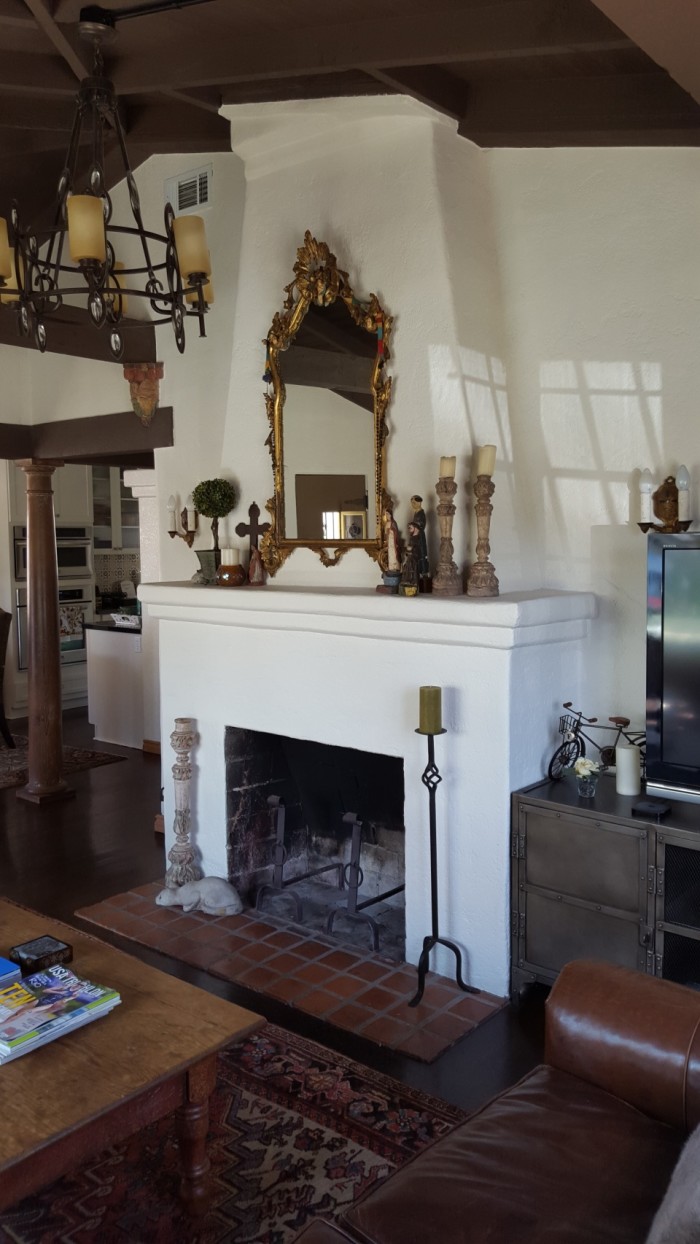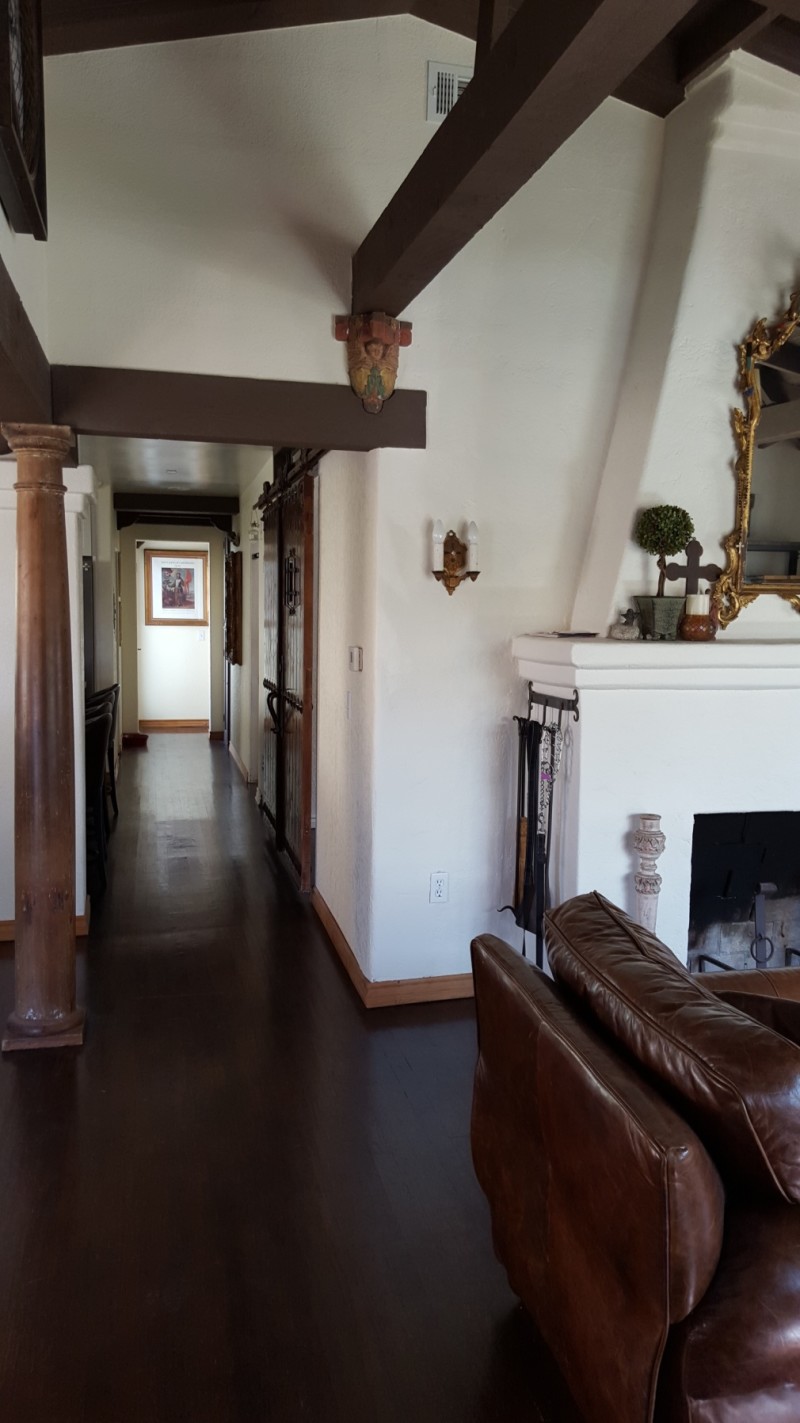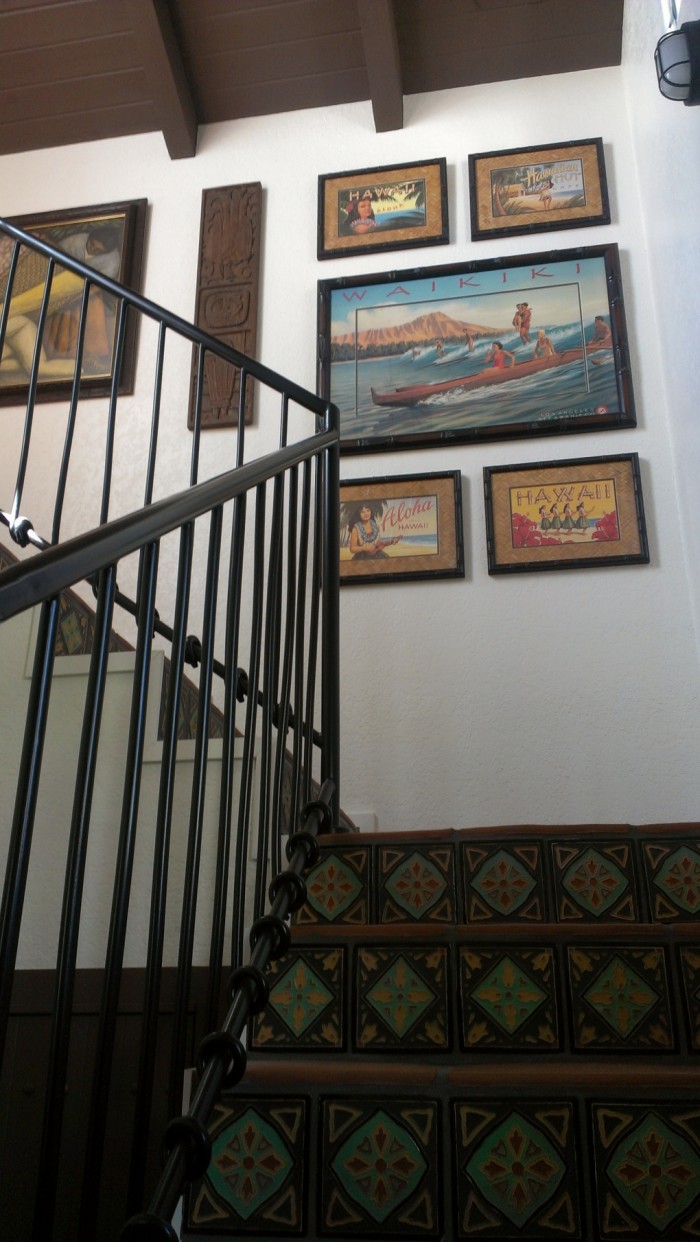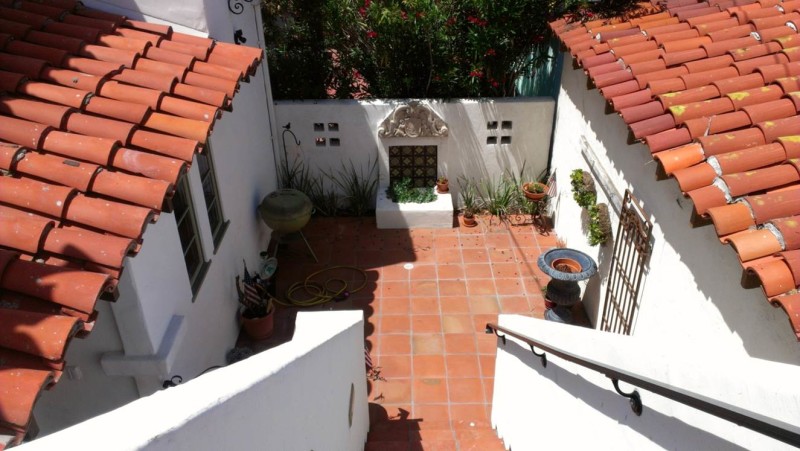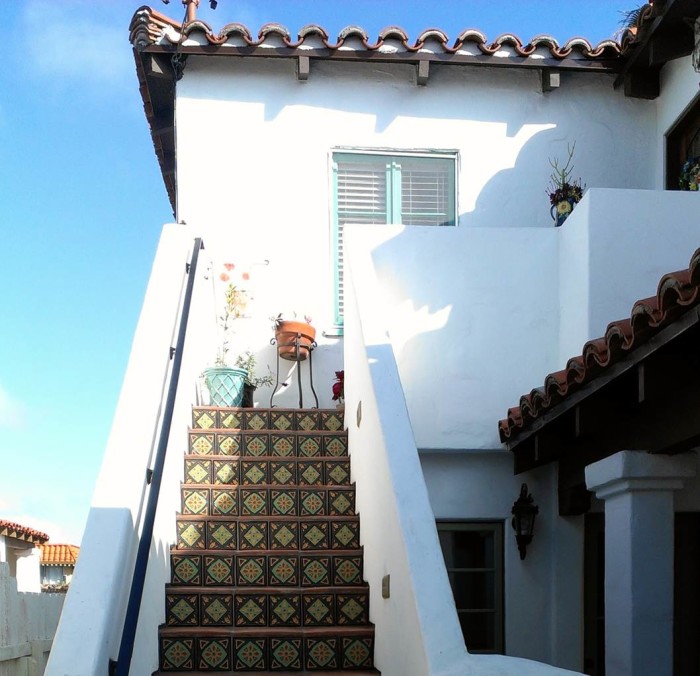 The balcony was salvaged. I made the floor out of wood and stenciled it.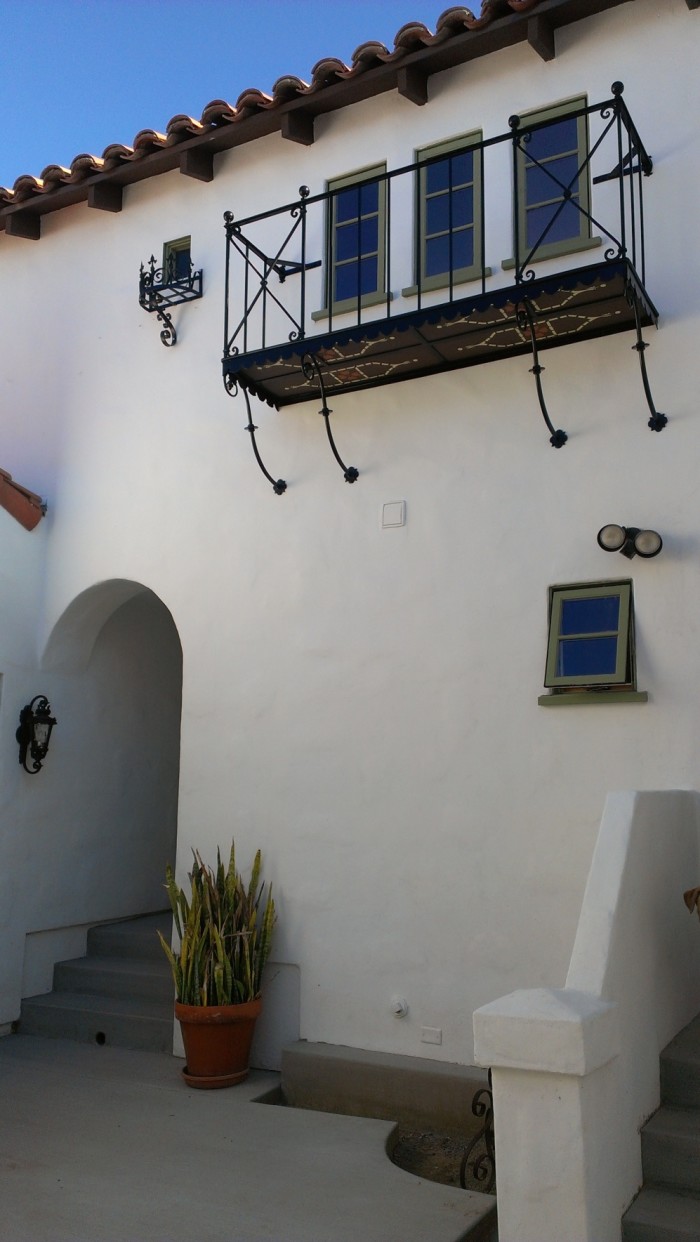 We nicknamed our original garage, "Garagezilla." It was dry-rotted and termite eaten, and the minimal foundation was pulling away from the slab, but here it is today:
When we were attending a planning commission meeting to get our plans approved, I saw something that surprised me. There was a summary of our house that stated:
"Local lore says this house is haunted."
Veronica and I don't think our house is haunted, though. Maybe Nancy and her prayer group are to thank. Or maybe, like Veronica said, if there is a ghost, it loves us because we actually did fix up that wreck of a house.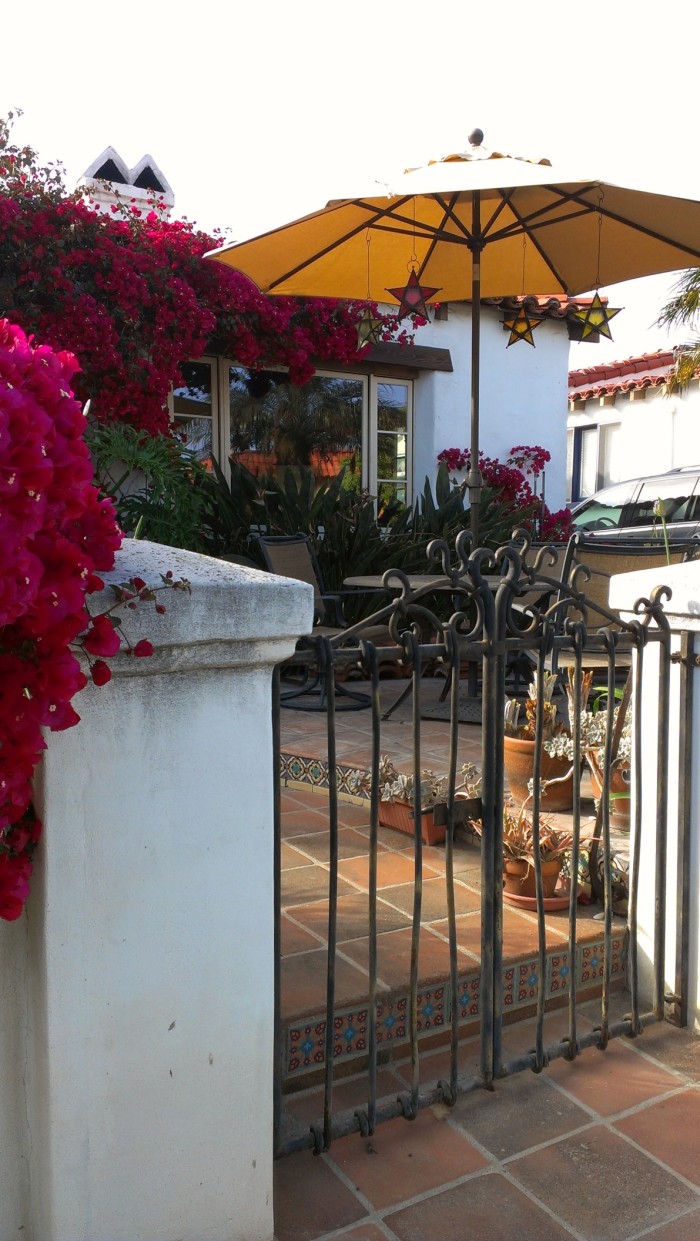 Our children are now 25, 26 and 28 years old, and they say they could never sell the house when we are gone. It holds too many memories and will always be home.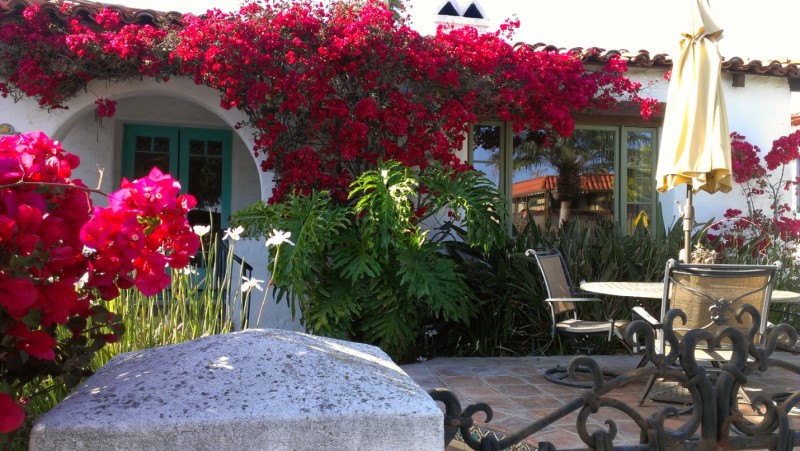 My daughter Katie told me that when it comes time for her to buy a house, she wants an old Spanish one because "Nothing else feels like home." I know exactly what she means.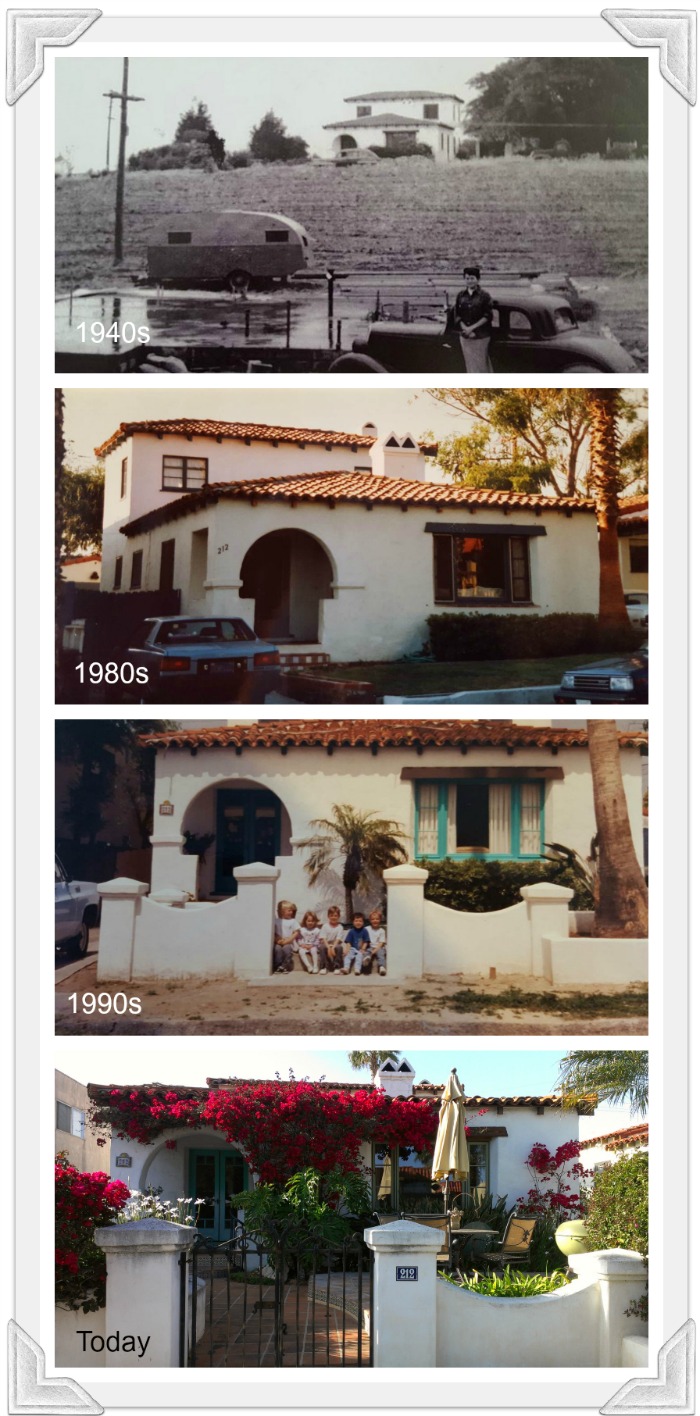 Many thanks to Bob for taking the time to share the story of his home and photos of all the work they've done on it over the years. This has to be one of my favorite before and afters because I think this is the kind of slow evolution most of our houses make — over time, with limited budgets and lots of love. 🙂
2020 Update: Bob and Veronica are selling their house!

For all the photos and information check the listing and watch the video tour.