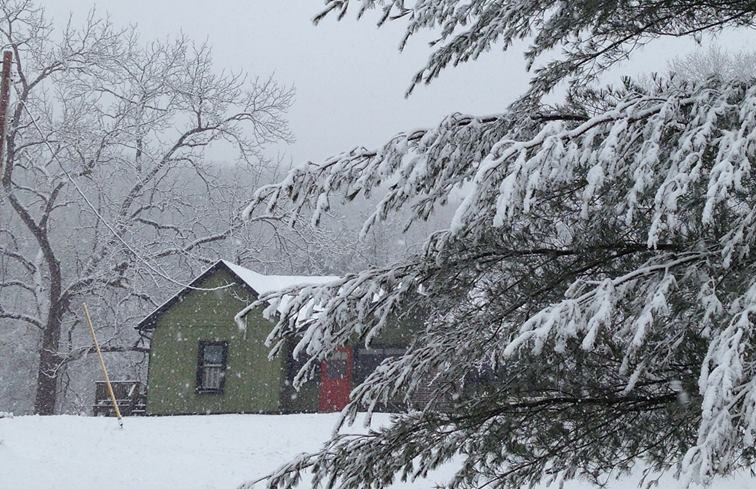 A reader named Connie wrote me about her cottage in Missouri.
"I own one of the few goose farms in the country and rent out the original homestead as a B&B. Gosherd Valley Cottage sits in an unspoiled beautiful area of rolling hills and family-owned working farms."
She's turned it into a really colorful and cozy place — take a look!

Gosherd Valley Cottage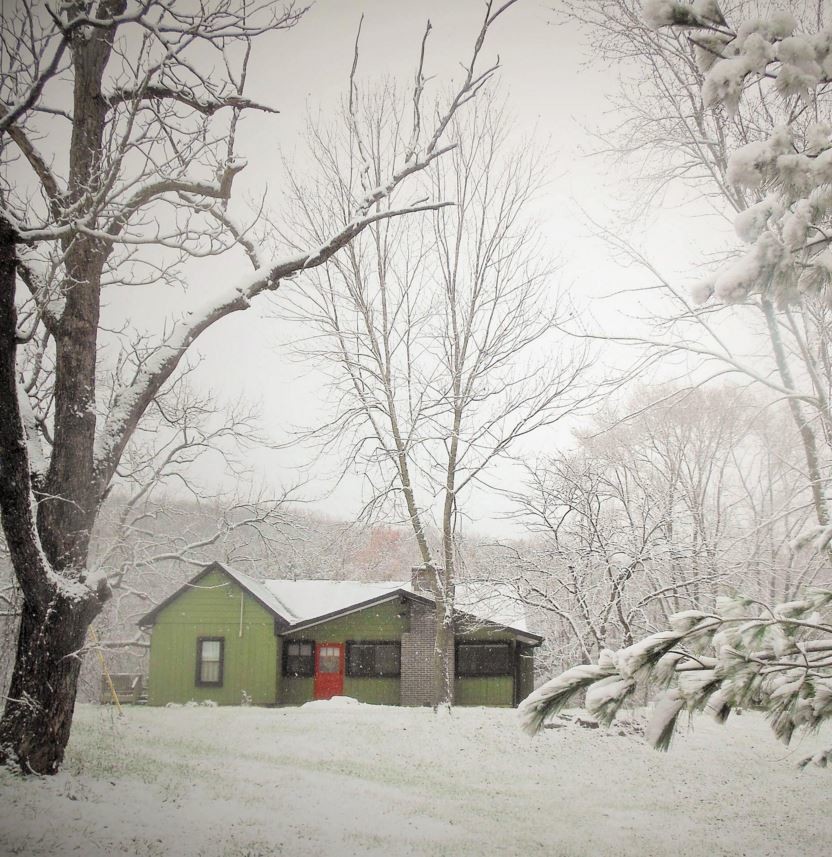 Connie Cunningham is the "gosherd" or shepherd for the geese: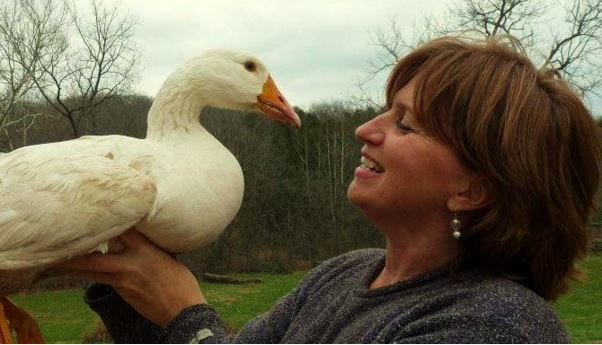 Her mother Patty was the one who bought the 80-acre property outside Morrison, Missouri. She thought it was a "special, magical place." When she became ill, Connie moved from Chicago to care for her until she died.
Connie remained on the farm and decided to try raising geese to help pay the taxes on it. Not only had she discovered a good "niche market" for farming, but she enjoyed taking care of them. The flock has since grown into the hundreds.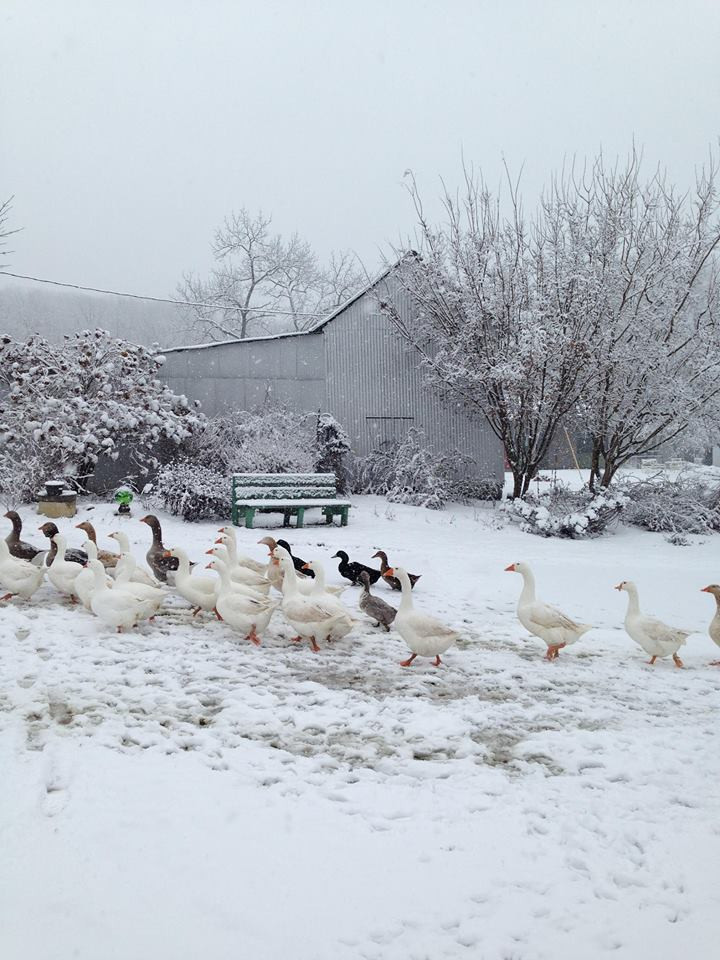 She wanted to turn the cottage into a self-catering B&B, but it needed a lot of work first:
"Originally, there was a small log home that was used as a hunting cottage. Over the years it had had things added to it sporadically, but there was no plumbing or well, and the electricity was iffy. Mom improved it somewhat, but it was still incredibly rustic, although she did add the utilities."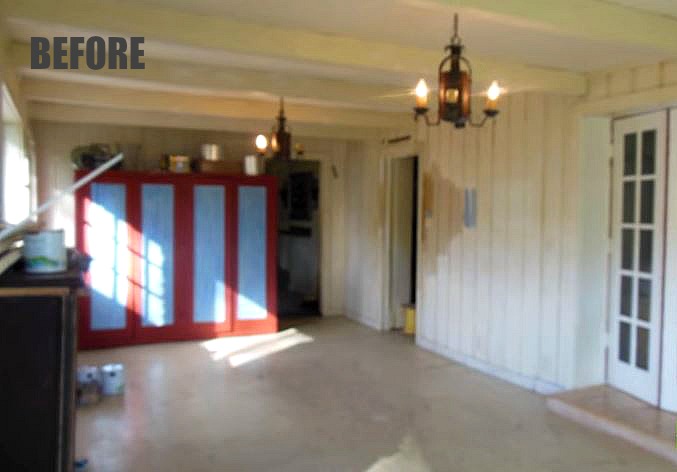 The rooms were all white before but are color-full now!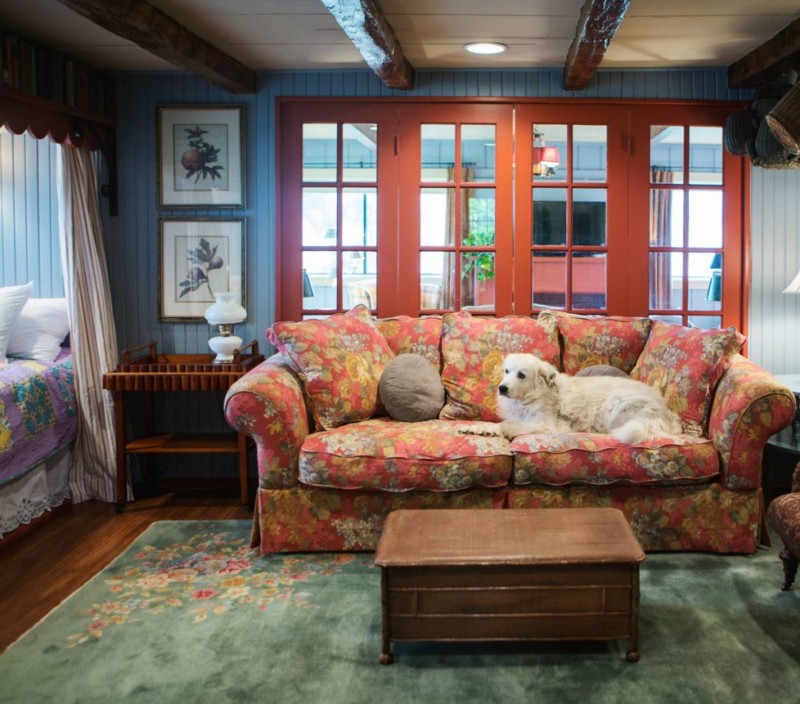 She added these wonderful built-in beds where a window seat used to be: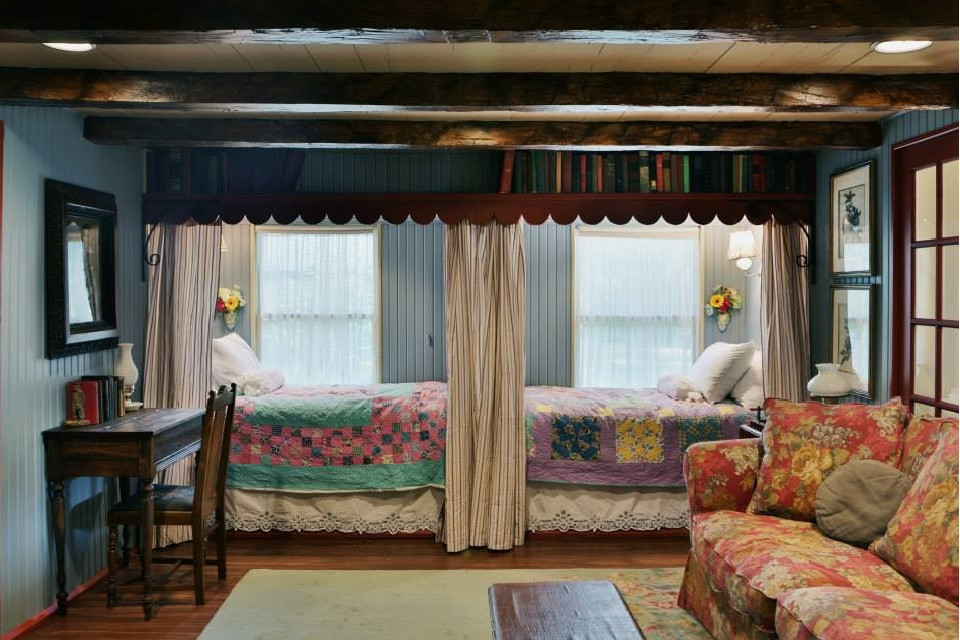 I can't imagine a cozier place to nap!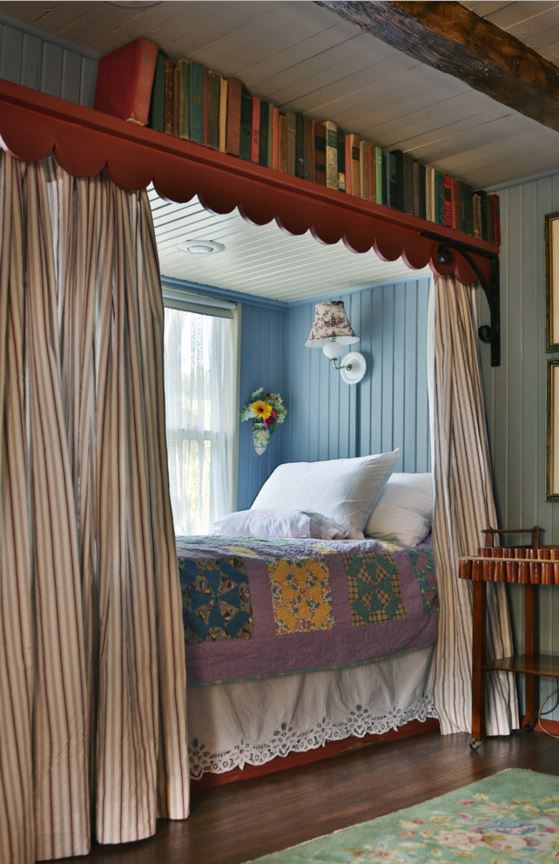 The kitchen required some of the most work, including a new ceiling: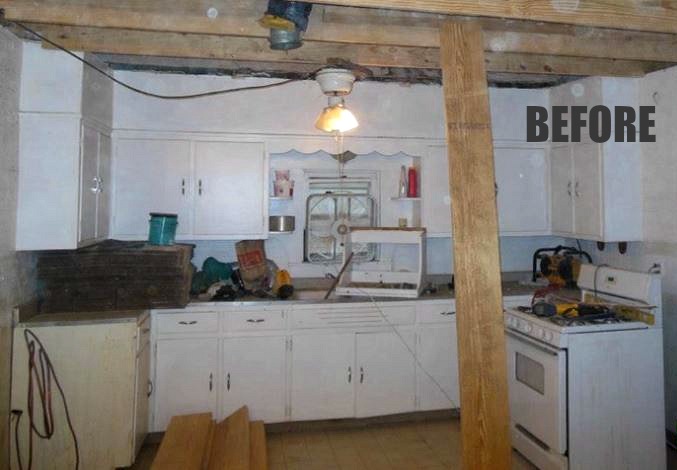 All-white before, it now has green cabinets and barn red accents: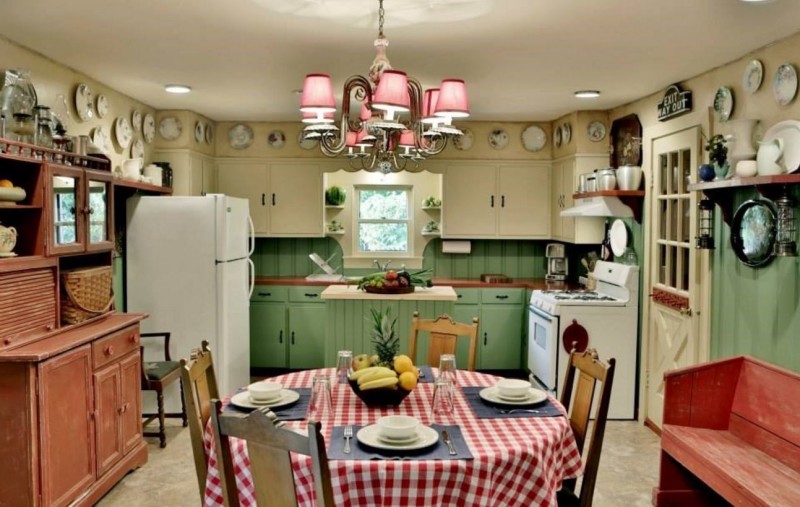 Connie was inspired by a Carl Larsson painting.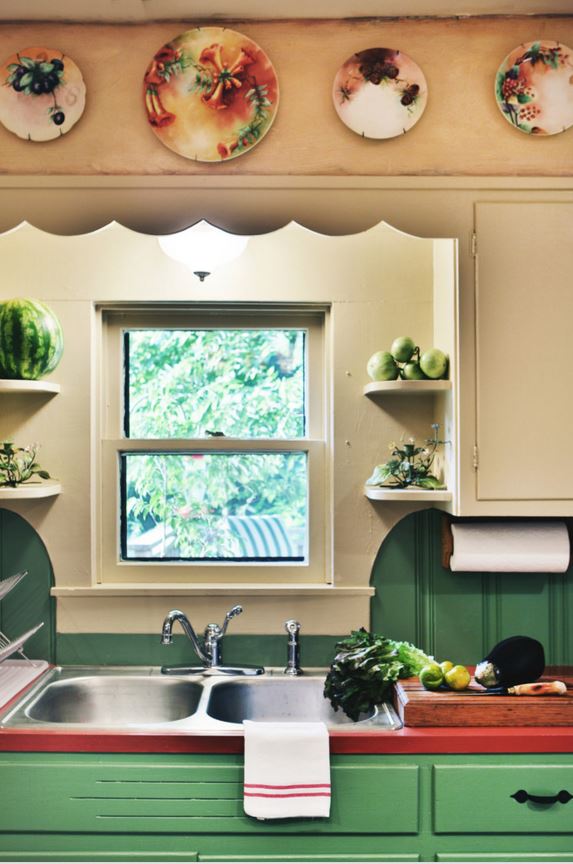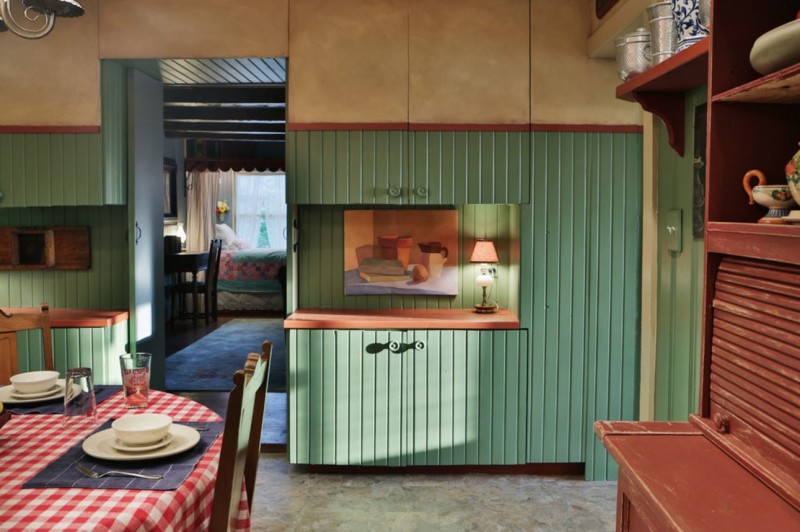 There are 3 bedrooms & 1 bath.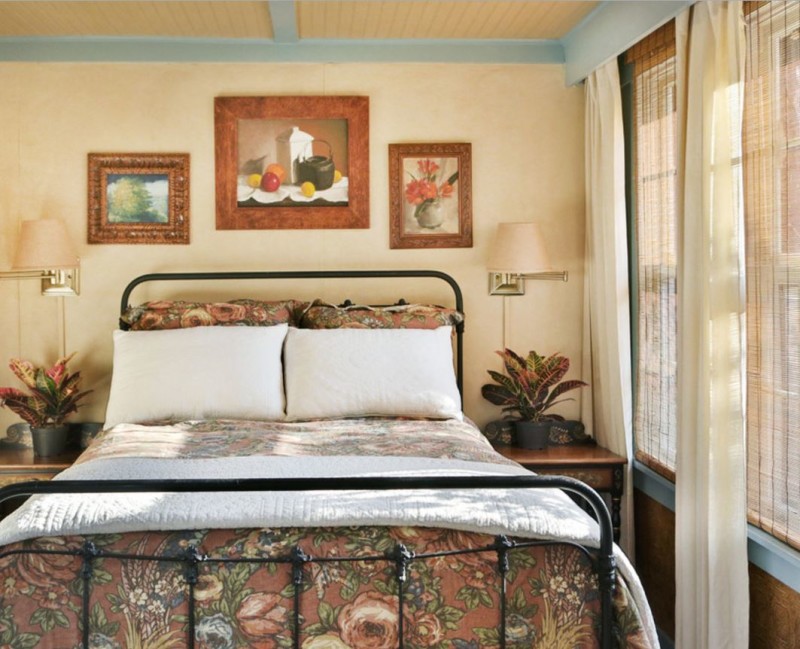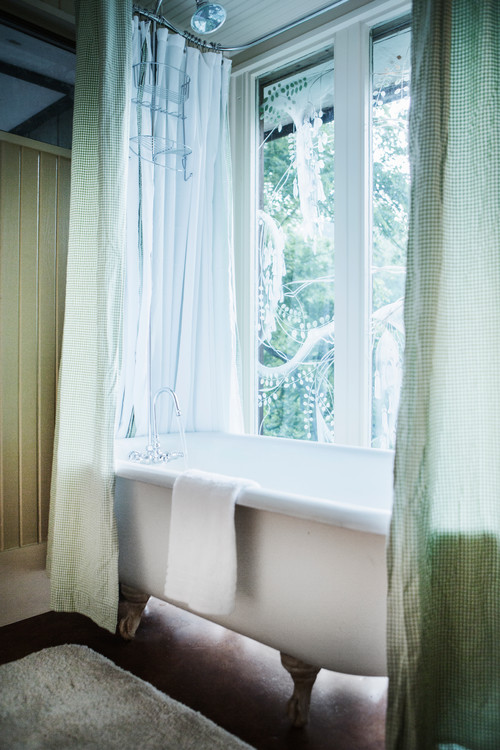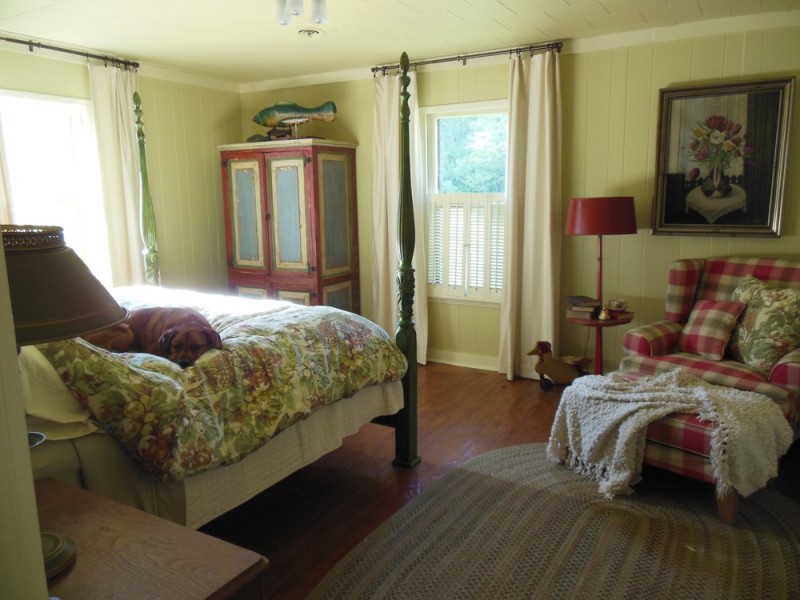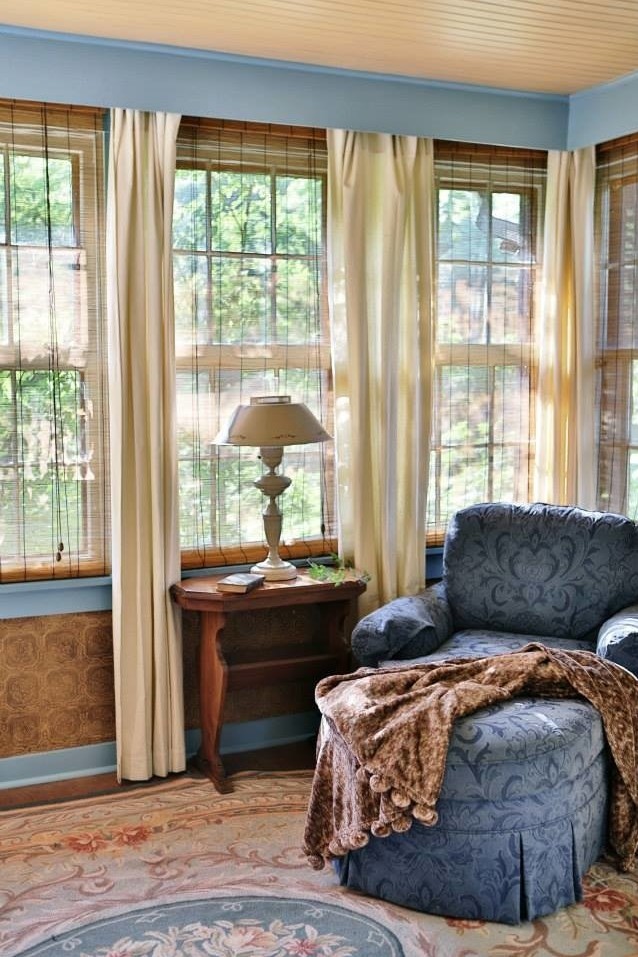 Living Room: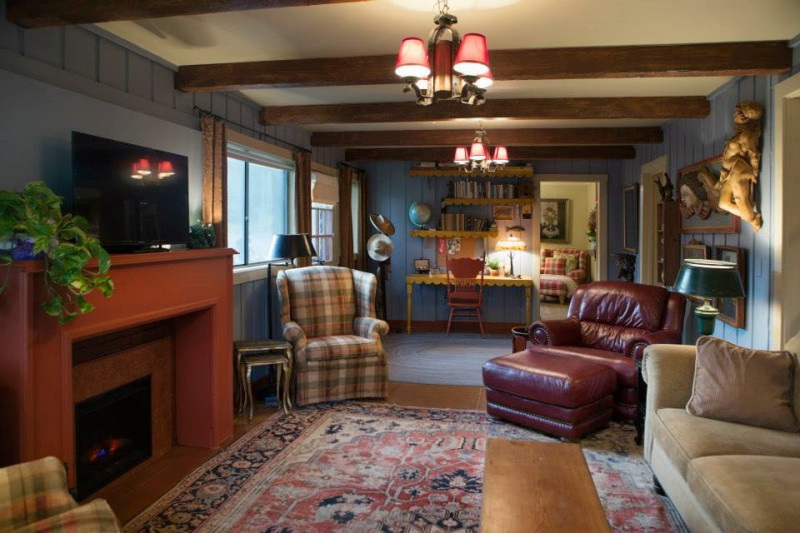 The entire cottage was decorated on a budget with finds from Craigslist, eBay, and auctions.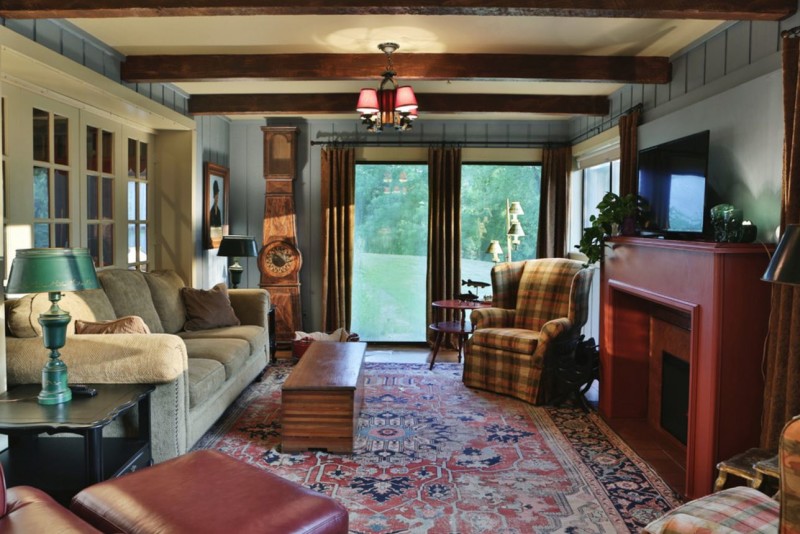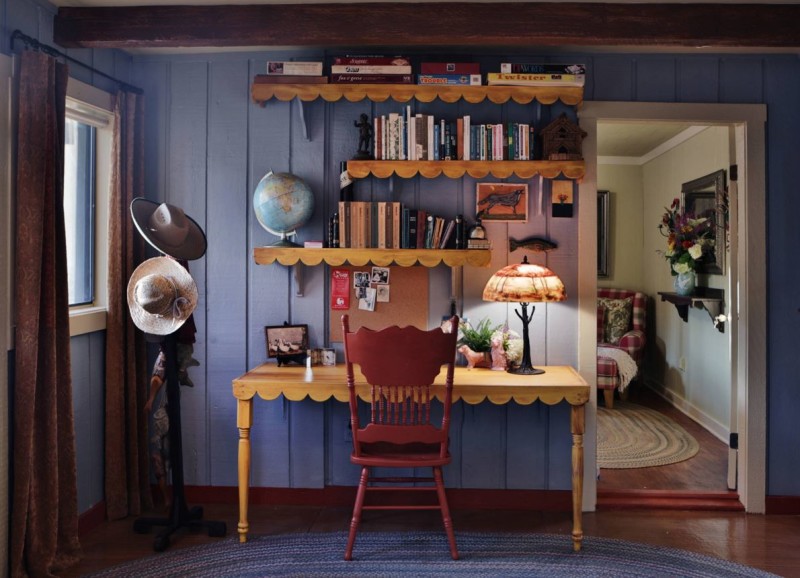 Belle, a rescue dog, was the first Great Pyrenees Connie trained to help on the farm: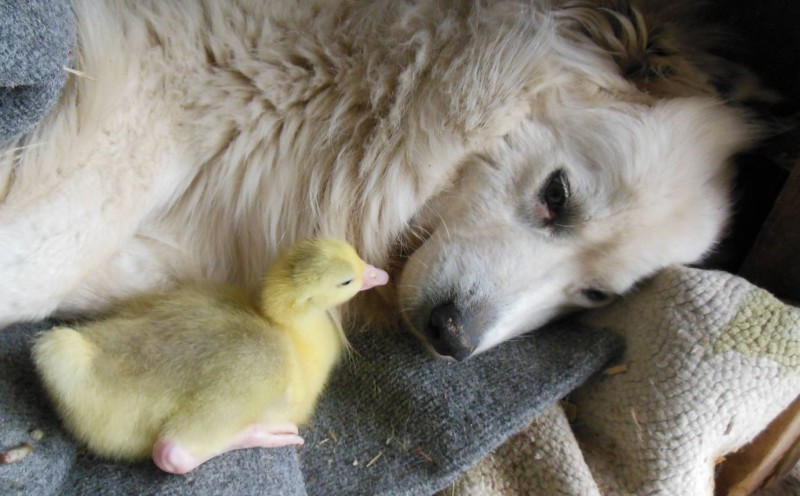 Connie explains these dogs are "bred to be guardians, to live with farm animals and protect them. They work in tandem; one stays with the animal, and the others go chase off the predators."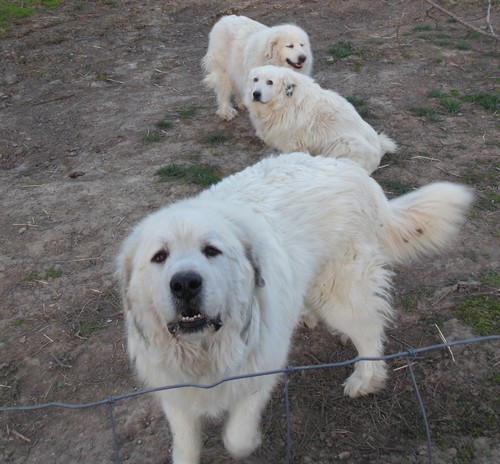 The geese roam freely on the property.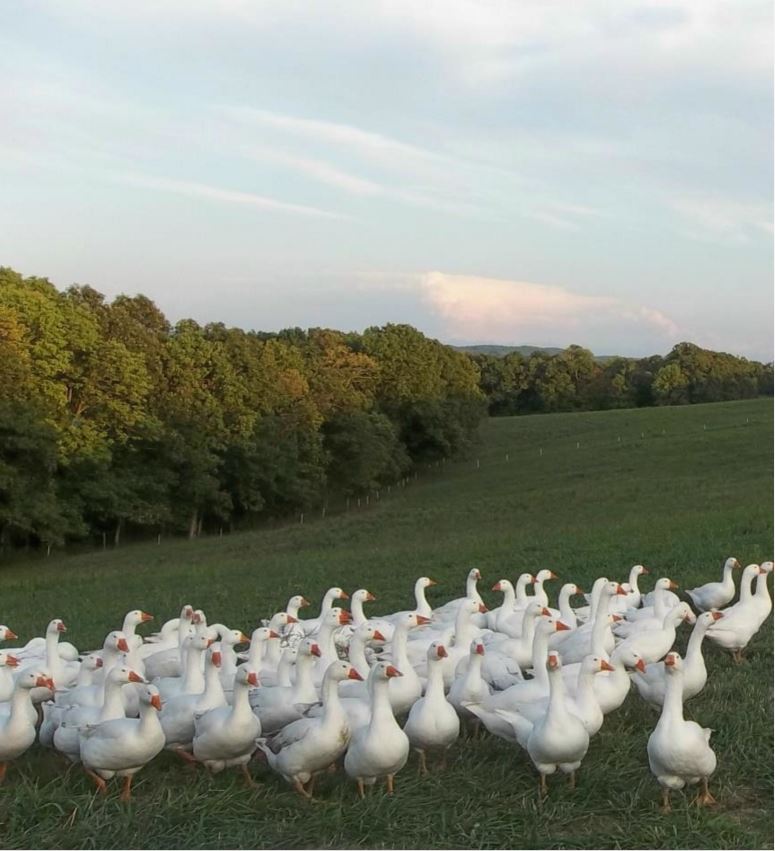 "The cottage is nestled in the bottom of the valley on a working farm. It is the original 1800s homestead. It now has three bedrooms, one bath and a large outdoor deck. This is a whole house rental, with complete privacy. The owner lives on the same property in the barn loft, so she is available if you need her, but not in the house with you."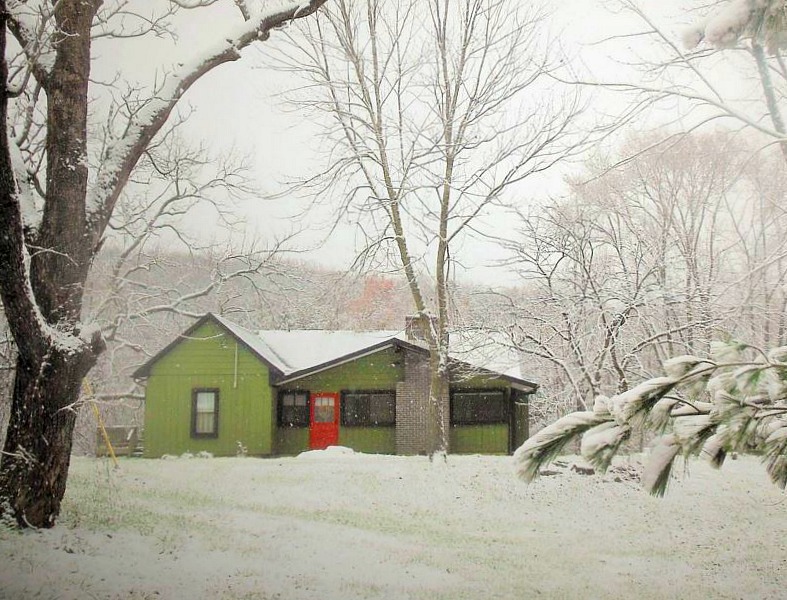 There's a wonderful video about Connie's life on the farm you can watch on Houzz.

If you'd like to rent the cottage, visit the Gosherd Cottage online.

Thanks to Connie for sharing it with us!

Photo credits: Carmen Troesser, Shelbie Blank, and Connie Cunningham.