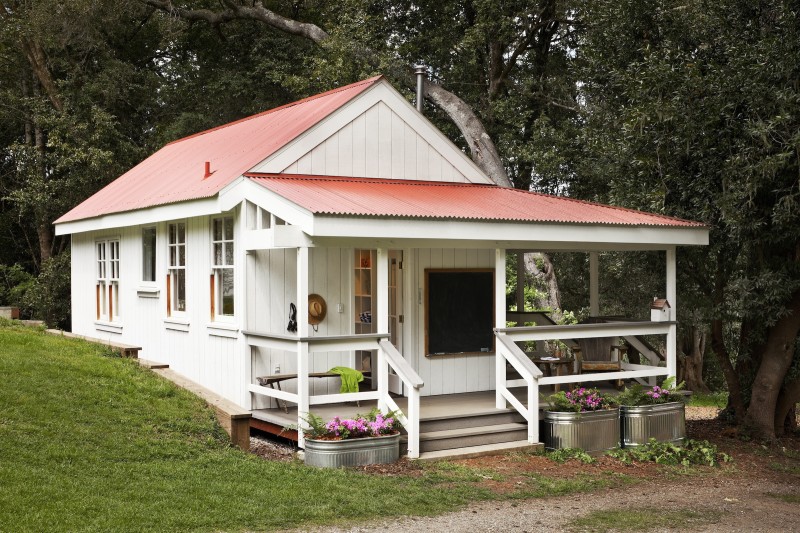 This tiny 260-square-foot cottage was built on a dairy farm in Northern California for the annual family "summer camp" on the property. It's so cute, I couldn't stop smiling while I looked through the photos. Take a look!

Tiny 260-Square-Foot Summer Cottage: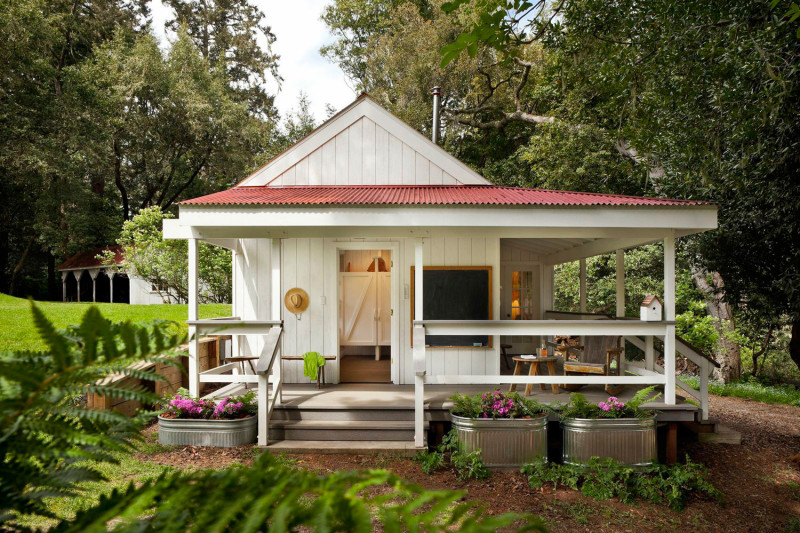 It was designed by Heidi Richardson of Richardson Architects to blend with the barns and other buildings on the dairy farm.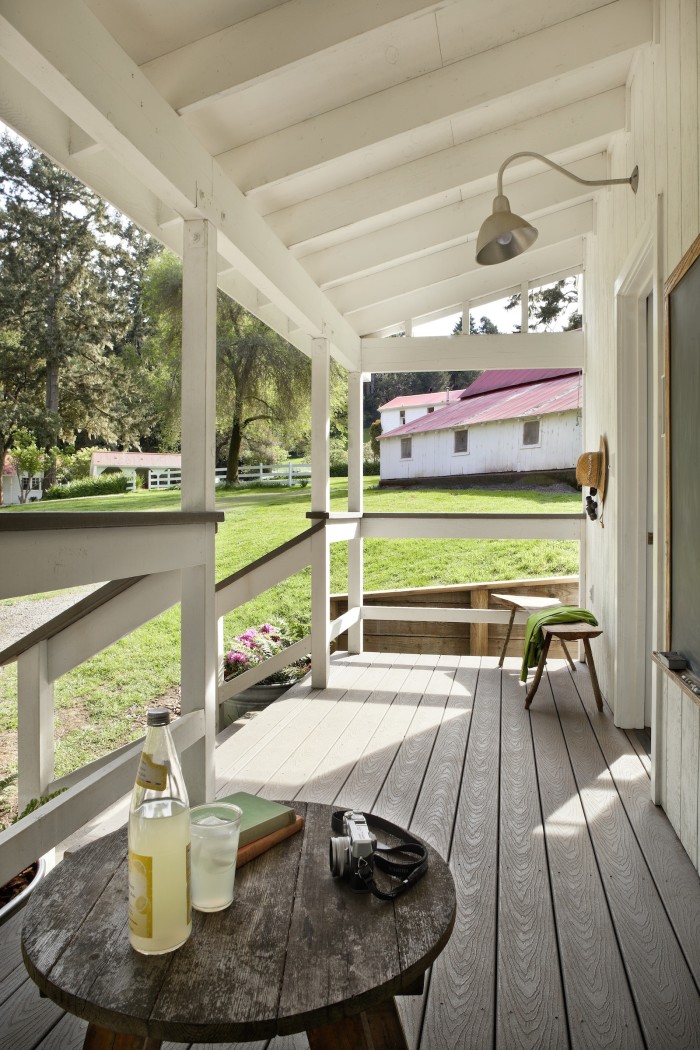 According to the architect, the little house "provides welcoming and comfortable amenities for the nearby tent platforms/sleeping quarters."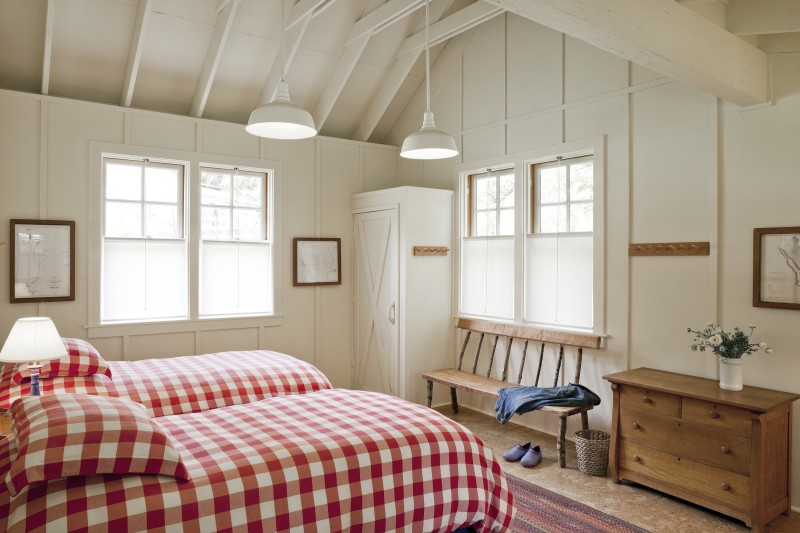 "The design concept embraces a fun, whimsical and practical character that evokes the rural quality of the property."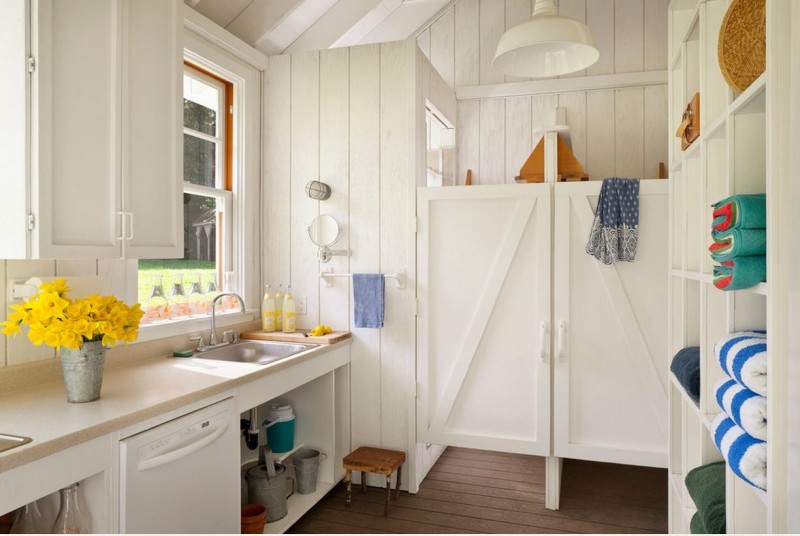 "Non-corrosive and wear-resistant materials were used, including galvanized sheet metal, sealed board and batt siding, and painted plywood and MDO board."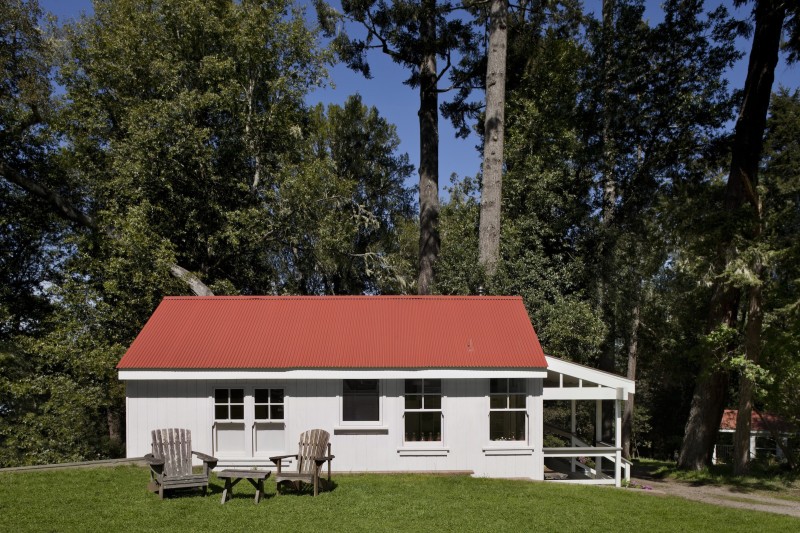 How fun would it be to spend your childhood summers on a farm like this?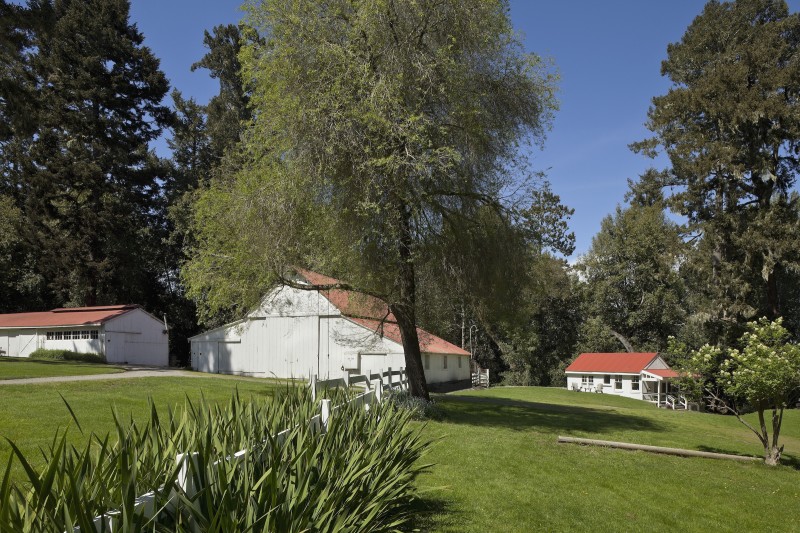 Photography credit: Jeff Zaruba.

Thanks to Veronica for telling me about the project. I want one!