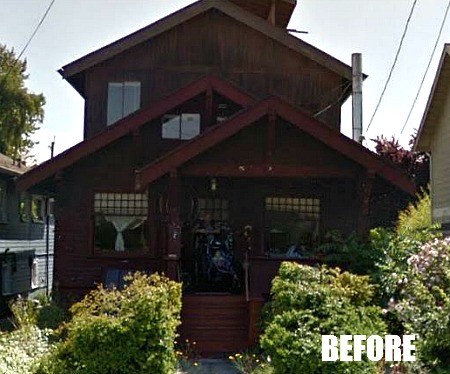 Before it was renovated, this 1920s bungalow in Seattle was looking pretty pitiful. Meredith of Heaton Dainard Real Estate wrote me about its remodel, saying, "It was featured in the Northwest Green Home Tour and we had dozens of neighbors come by to thank us for what we did to the home. It had been the 'house in despair' on the block."
Here's how the house looked when renovations were underway…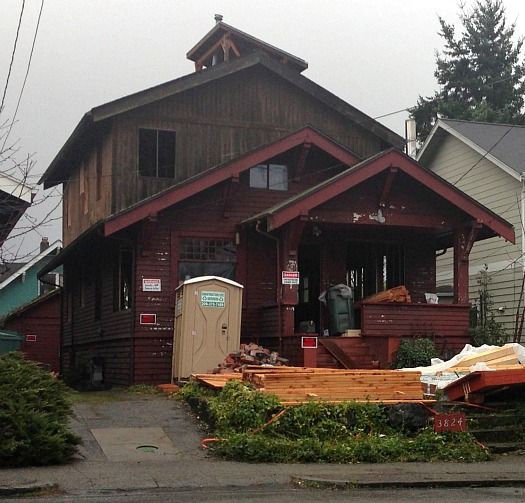 Now, after its very modern and "green" remodel is complete, it's almost unrecognizable as the same house: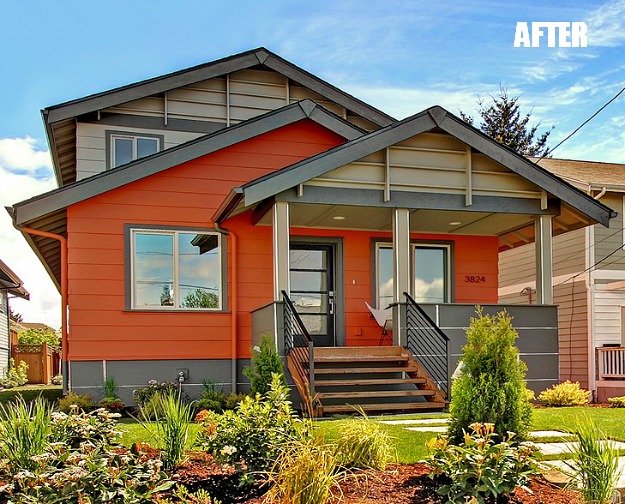 I think my eyes actually "popped" when I saw the new exterior. I didn't expect that at all. The orange was a bold choice, for sure.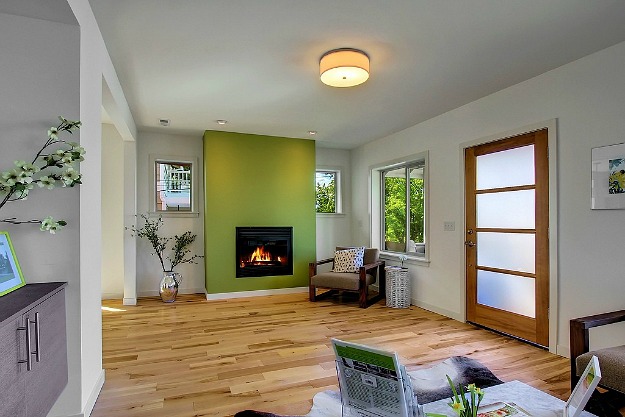 They completely renovated and staged the house for resale, and it's on the market for $799,900.
The listing says: "Limelite Development LLC brings another rare & beautiful example of a well built home that meets the highest of environmental standards."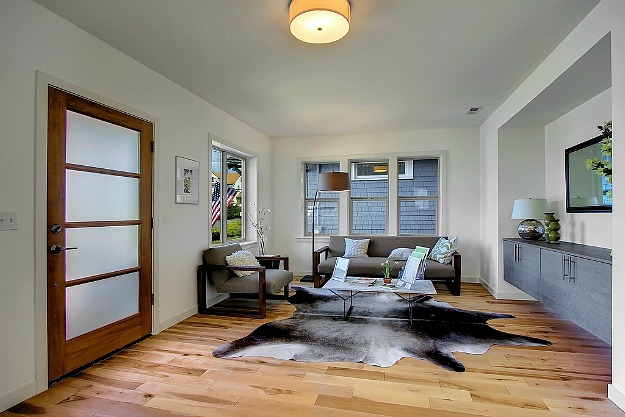 The family room has built-ins and a cool custom sliding door to home office.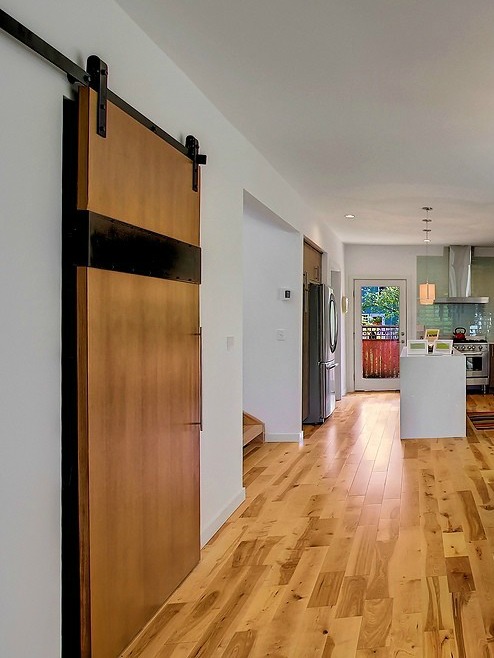 "Open main floor features professional kitchen with energy efficient appliances, quartz counters & Bellmont cabinetry."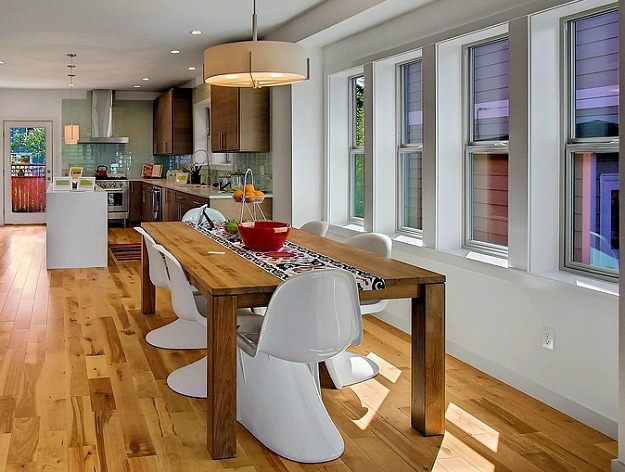 I'm really digging the green tile in the kitchen.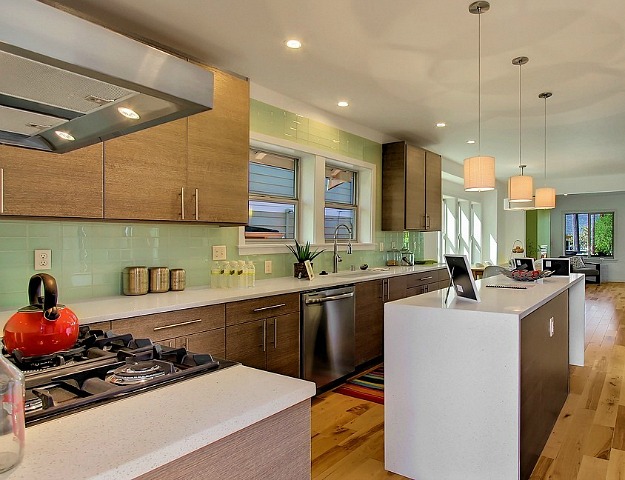 Meredith says, "We loved this project. We worked really hard to bring the sunlight in, which is so important in Seattle. You can see it's pretty bright in this home–we opened up a lot of the windows and added skylights in the stairway."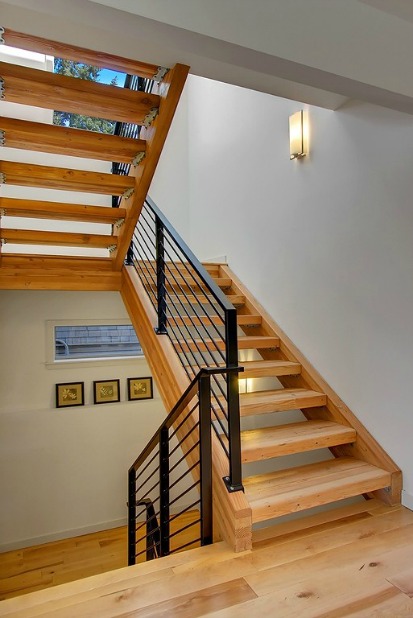 The upper level has a master suite and two additional bedrooms with a bath.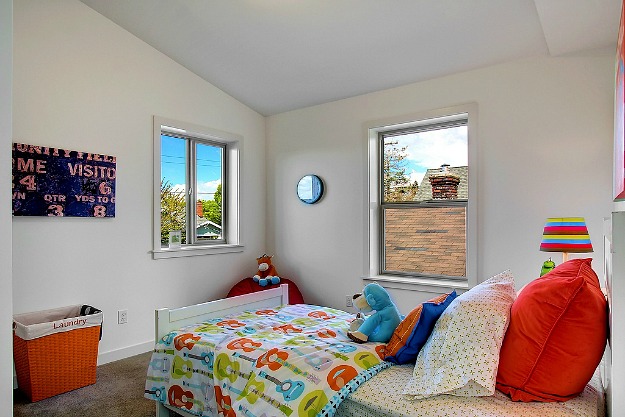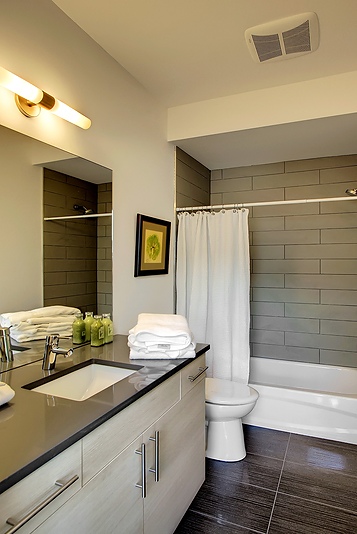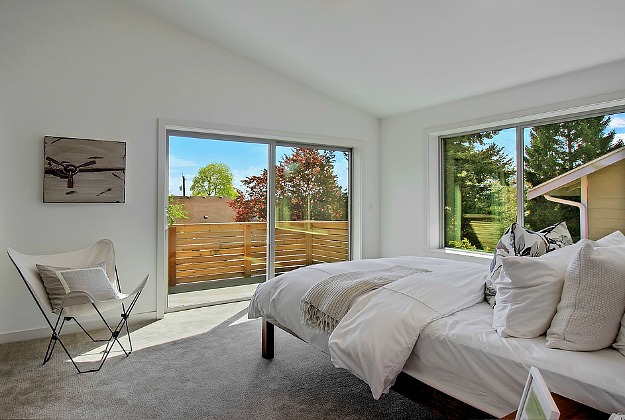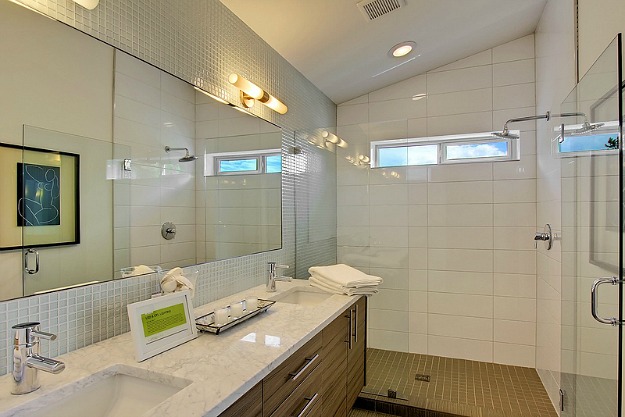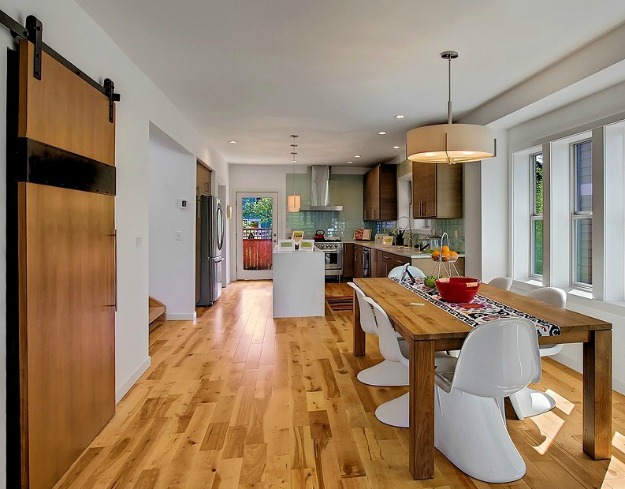 I've never been to Seattle, but my BFF Beth lives there now and I hope to visit someday. She assures me that it's not nearly as rainy, cold, and dismal as they made it look in The Killing. 😉
Check out those city views: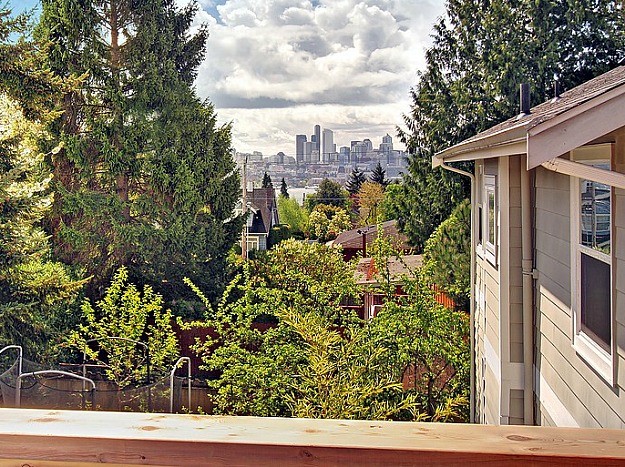 The lower level is fully finished, and there's a detached garage in back. For more photos and information about the property, visit Heaton Dainard. (Thanks to Meredith for sharing it with us!)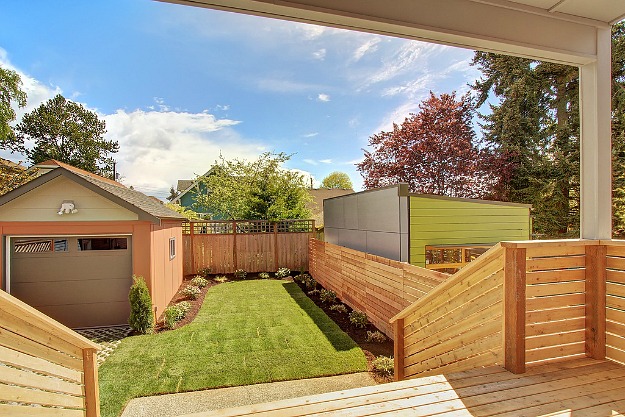 Hooked on Before & Afters? You've gotta see how this one turned out:
(Visited 75 times, 1 visits today)