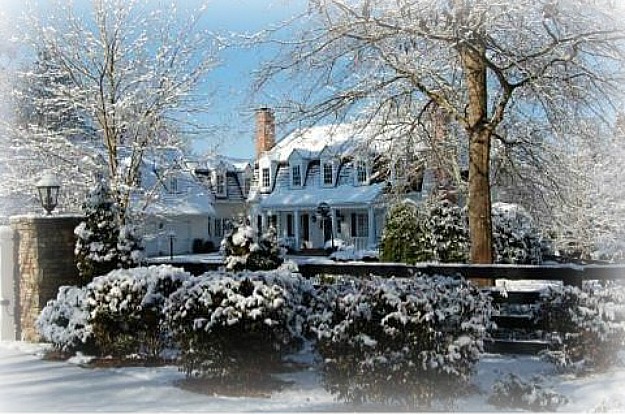 When a reader named Lisa told me that the inns from the classic movies White Christmas and Holiday Inn were the inspiration for the house her family built in Atlanta, I asked if she could please, please, pretty please, send me some photos.
My begging worked! I was excited to see how her architect interpreted those sets with the dormers, the porch, and those big walls of windows.
Take a look!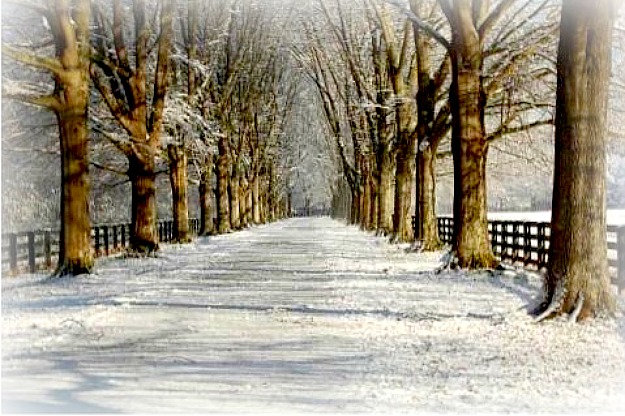 The photos of the property surrounding her house look like they could be postcards.
"My neighbor took this photo and I love it. When we first looked at the neighborhood, those trees were tiny! Our community doesn't have a pool or clubhouse. Our amenity is this amazing trail behind the properties along the valley. It is the most fabulous place to walk!"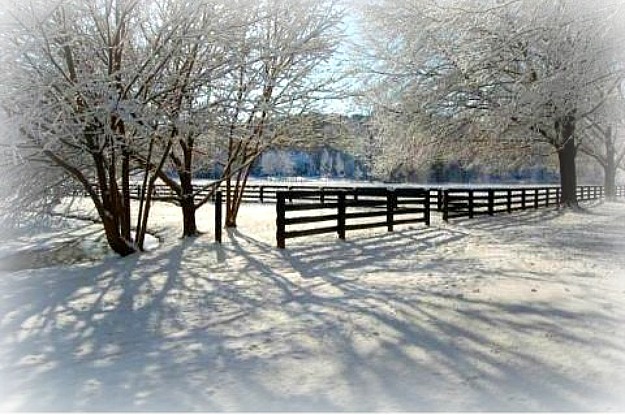 She says, "In 2010 Atlanta had its first white Christmas ever since they started keeping records. I can't tell you how magical that Christmas was. It was the best gift ever!"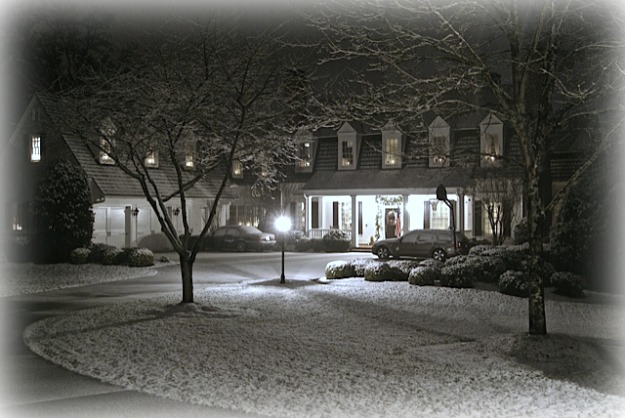 "We first started negotiating on this property back in about 1994. You had to have a complete design of the home and landscaping before the developer would even sell the land. He had the strictest architectural control we have ever seen!
"You HAD to have a wood shingle roof, masonry fireplaces, real wood divided windows, among many other things. BUT, his control made this one of the more charming and special communities in all of Atlanta."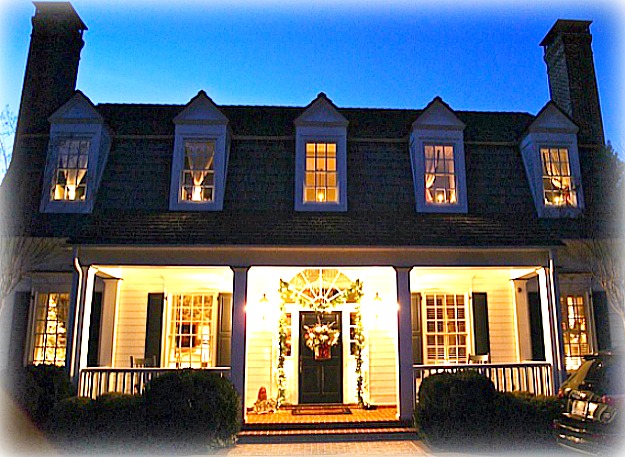 Our architect was Bill Baker of William T. Baker and Associates. I gave him my own drawings of elevations and floor plans as well as copies of the movies White Christmas and Holiday Inn, and told him I wanted it to feel like the inns in those movies."
"For the last few years I have sort of gone more 'low key' on my decorating, but this year I decided to really ramp it up and have fun. I felt that with all the anxiety over the economy, the destruction of so many areas from Sandy, the bad news you see every day on the news….my family and I needed a 'cheery escape' this year!"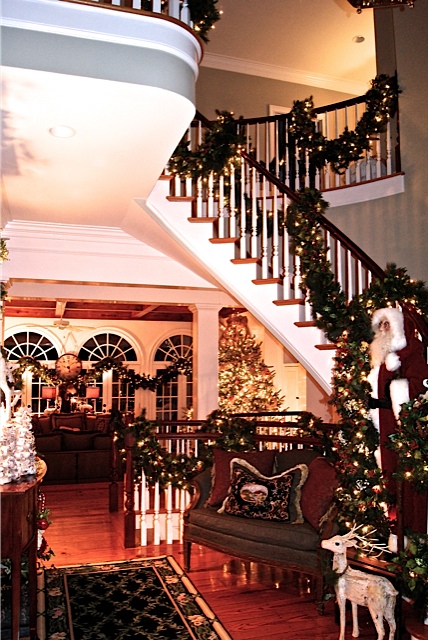 She says every time she thought she might be going "too over the top" with the decorations, her son was there cheering her on and urging her to add more!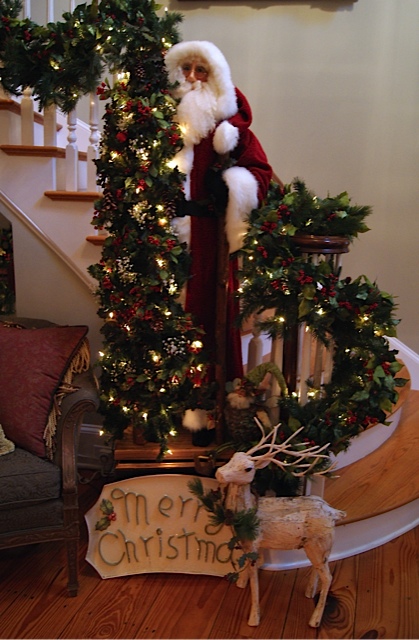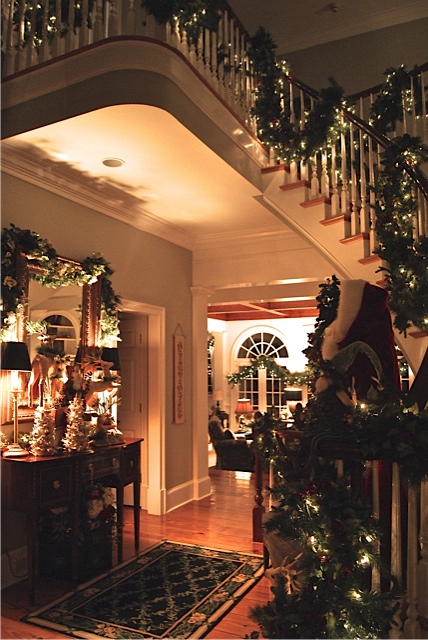 "There's a little step down into the family room and fan lights over the bank of french doors that are nods to the movies:"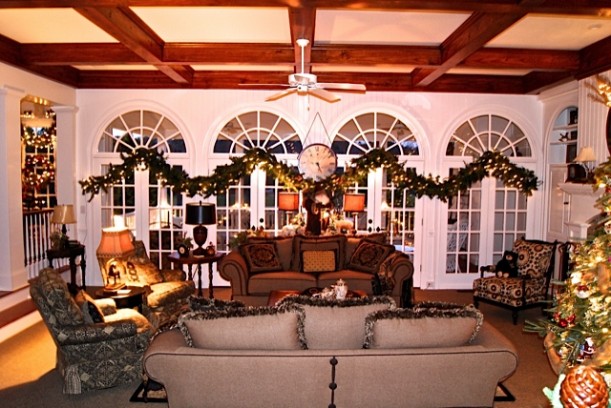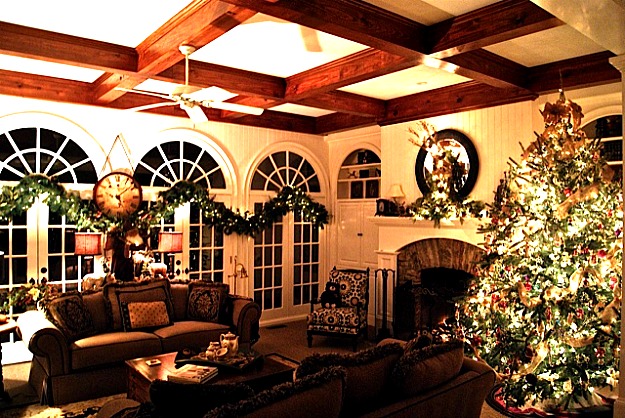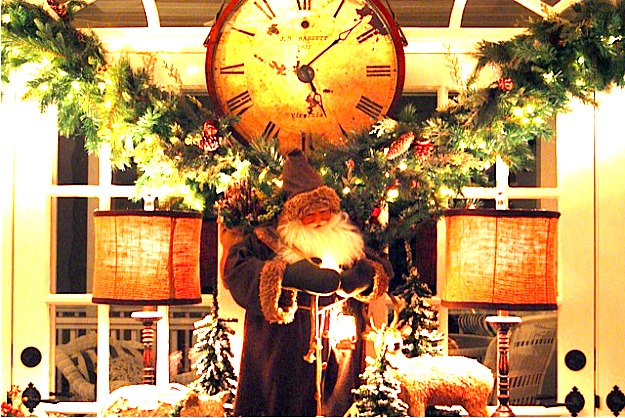 Her dining room has black and white toile wallpaper that makes a pretty backdrop for Christmas decor: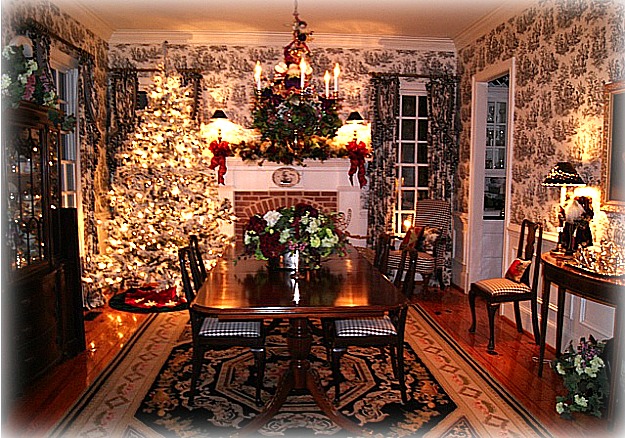 "I love being able to eat in front of the fire with my family."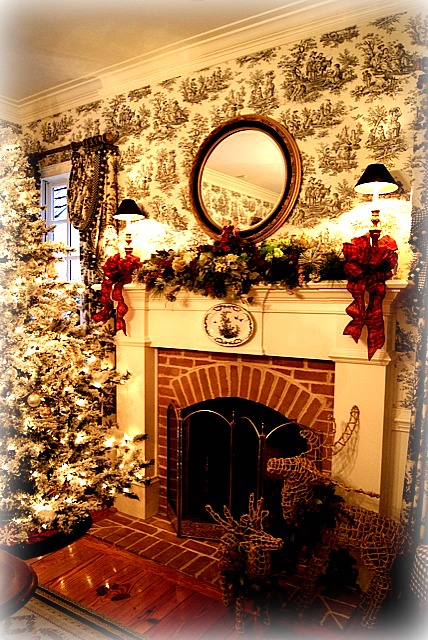 This small library, she says, is her daughter's favorite room "because it has her favorite things: a piano and BOOKS."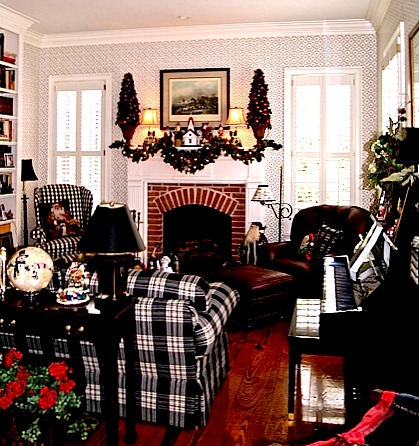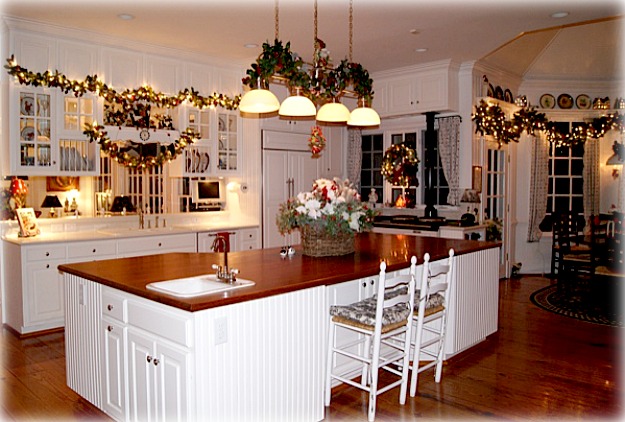 There's an Aga in the kitchen.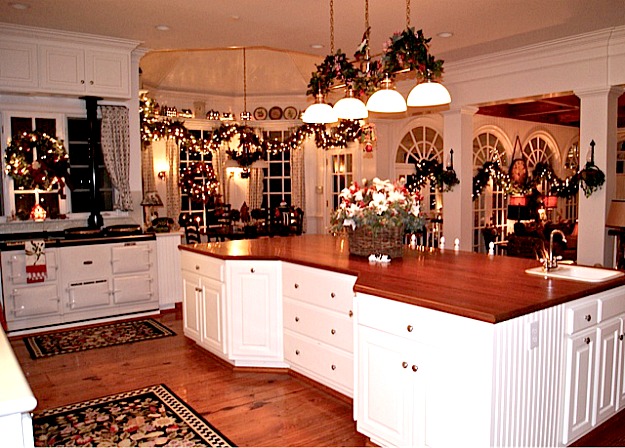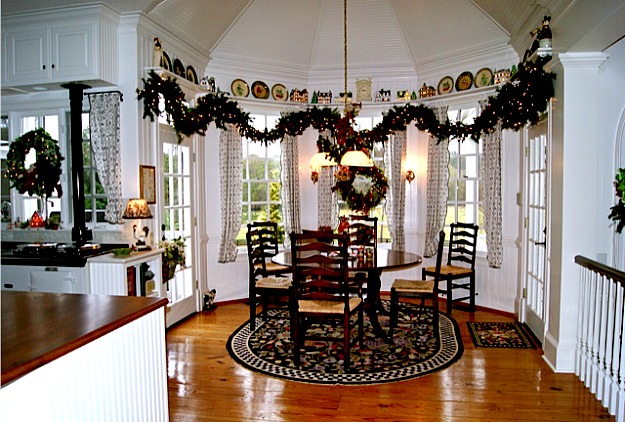 It looks so cozy at night: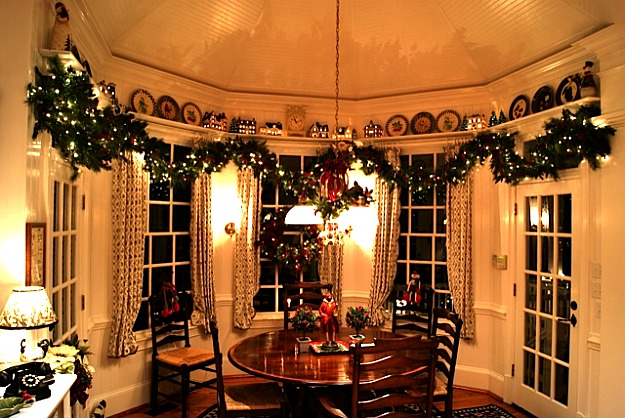 A charming window seat: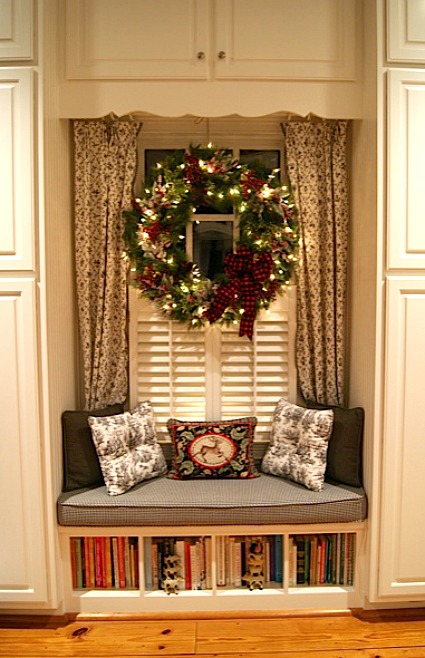 The master bedroom: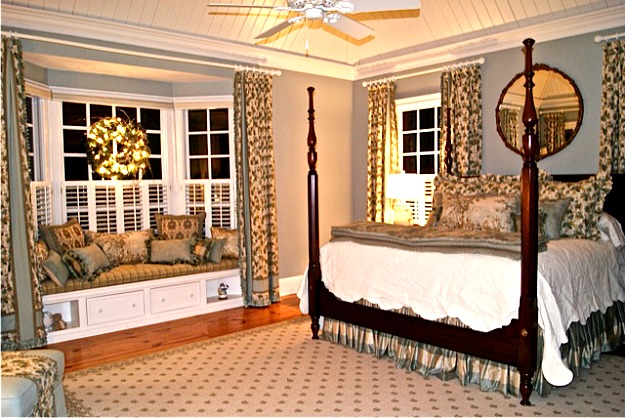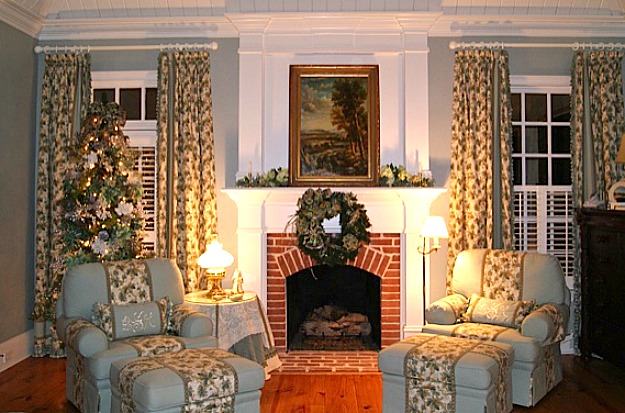 The Keeping Room and back staircase landing: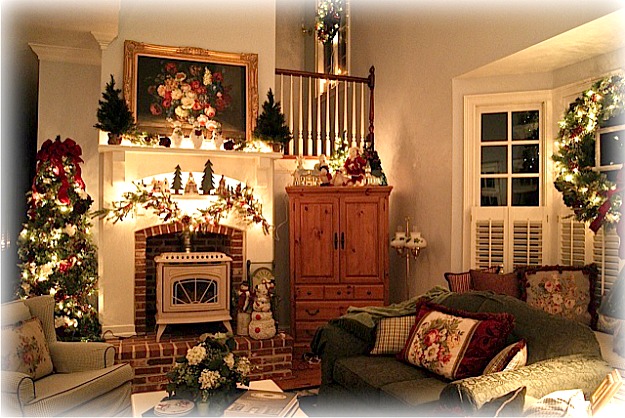 "I drew these doors (for the architect) for our lower level," she says. "If we ever move, I am taking them with me!"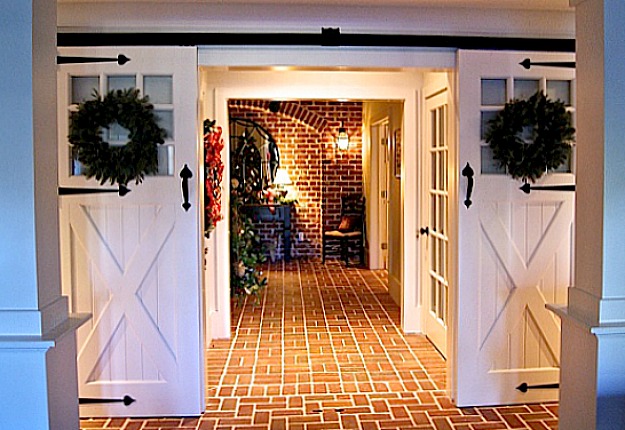 Her house sits on 8 acres, "but it looks out over 100 more."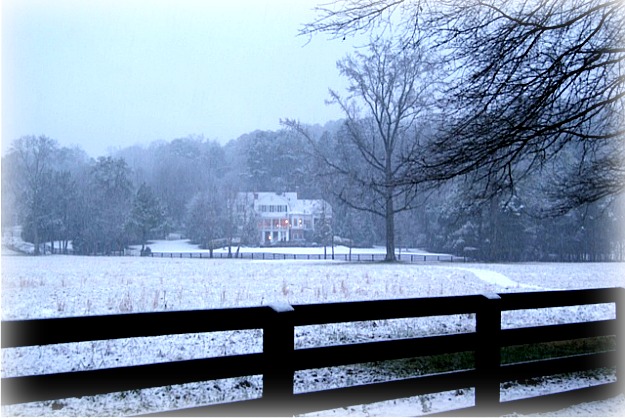 Many thanks to Lisa for inviting us in and giving us the tour. I love seeing where my readers live and how they decorate. If you could build a house inspired by any Christmas movie, which one would it be?