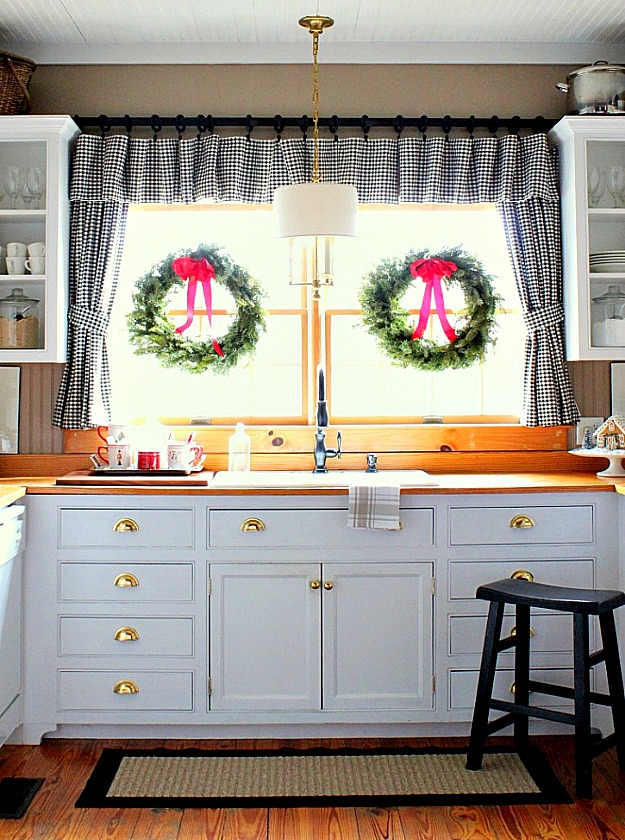 Kelly is a reader who submitted photos of her house for my kitchen contest, and I love how she decorated it for Christmas, from the gingerbread houses to the red-ribboned wreaths on the windows.
I can practically hear the holiday music playing in the background, can't you?
Come on in and look around…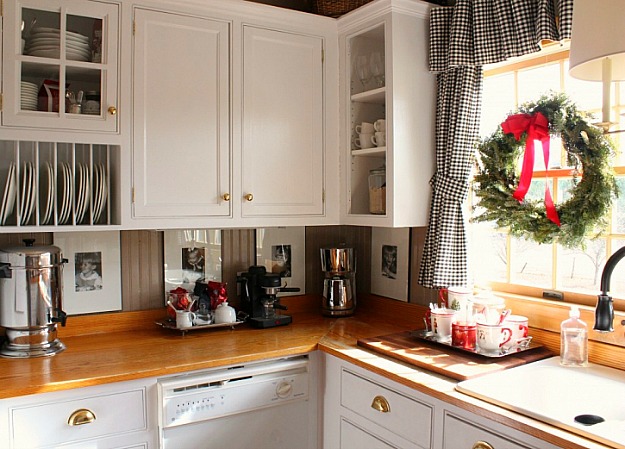 Kelly says, "I love my kitchen for many reasons. First, it is a reflection of the work that my husband and I have done on it. He built the countertops and the island, and even knocked out the wall between it and the dining room. I've done all the painting, made the drapes, and did the decorating myself."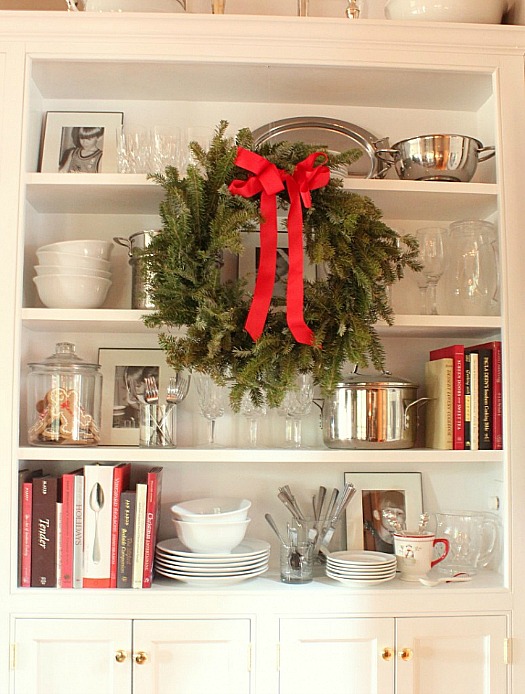 "Secondly, it opens onto a wonderful screened-in porch, so it's great for entertaining."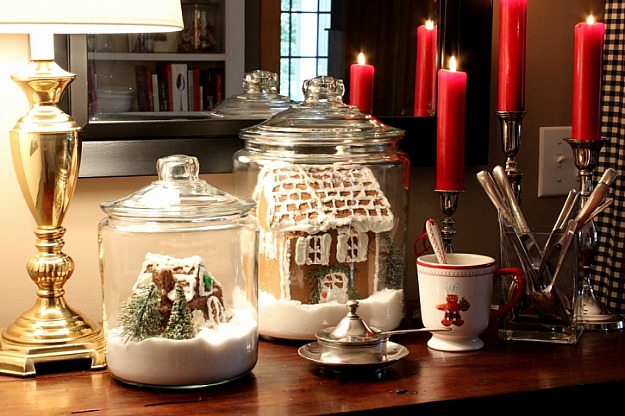 "And third, it is small enough that it can easily be cleaned. The kitchen in our previous house was huge and had an island the size of my study! So it took forever to clean. When we built this house, I wanted a smaller kitchen so there was not so much required upkeep."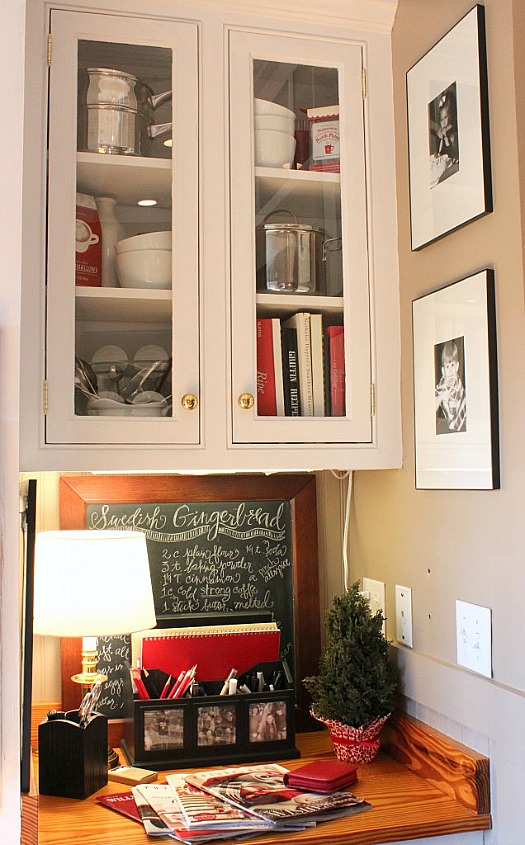 Hot Cocoa, anyone? (*raises hand*)

Kelly writes the lovely blog Talk of the House, where you can read more about her kitchen remodel.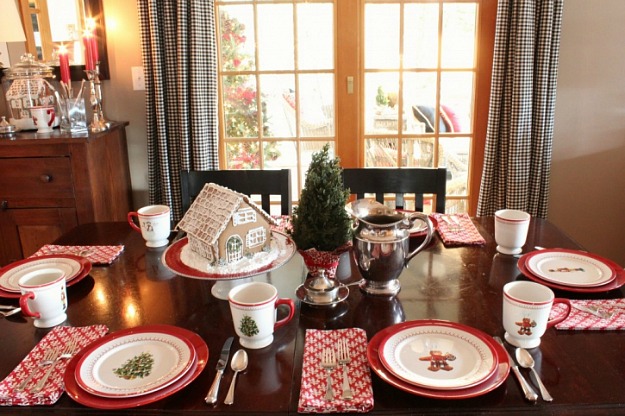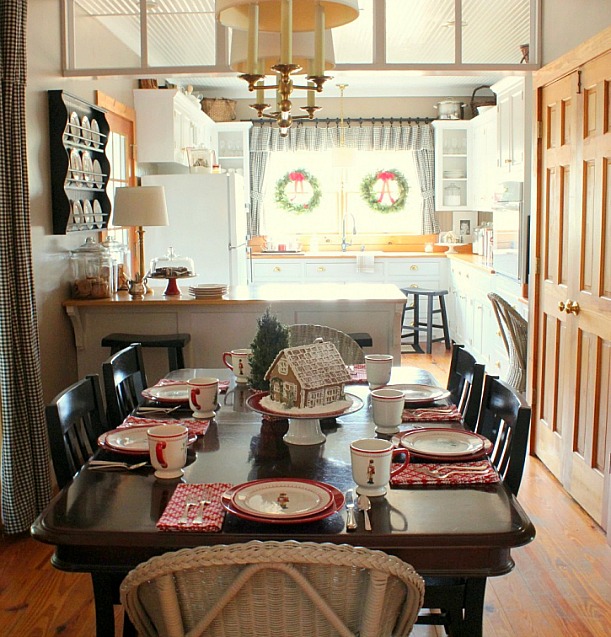 I also love Kelly's bedroom with the red-ribbon tree.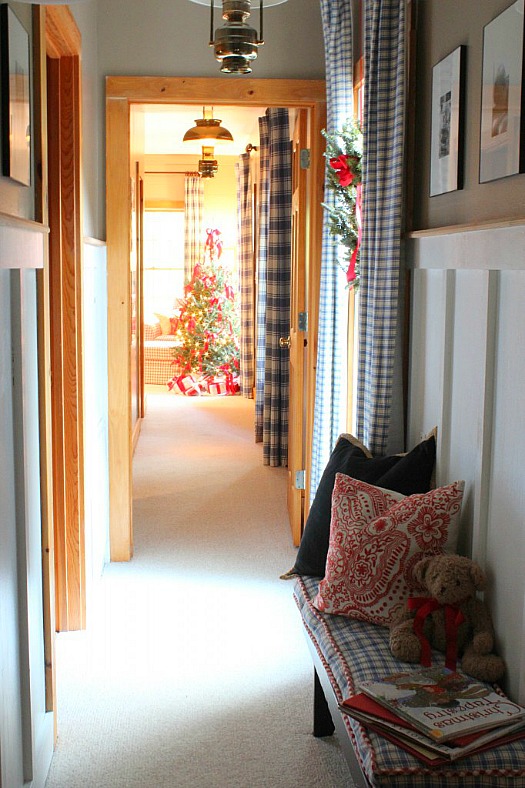 I don't decorate my bedroom for Christmas, but this makes me want to!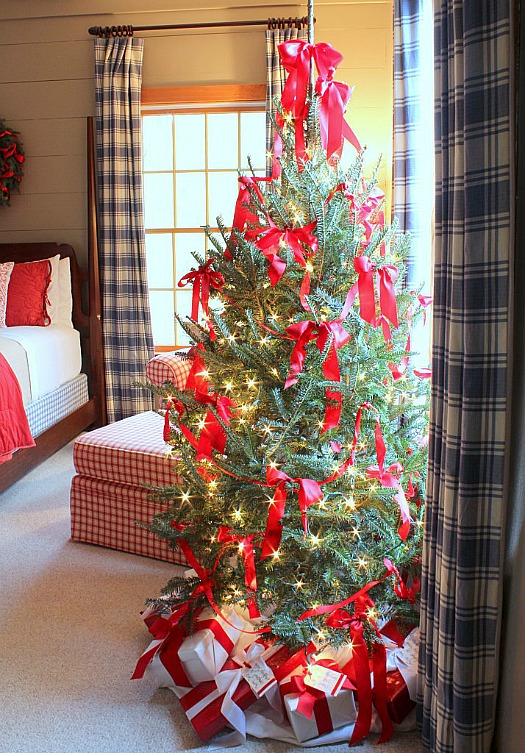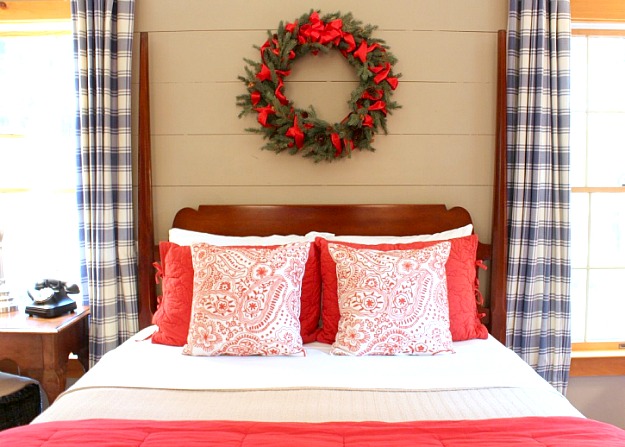 Thanks to Kelly for sharing her home with us!