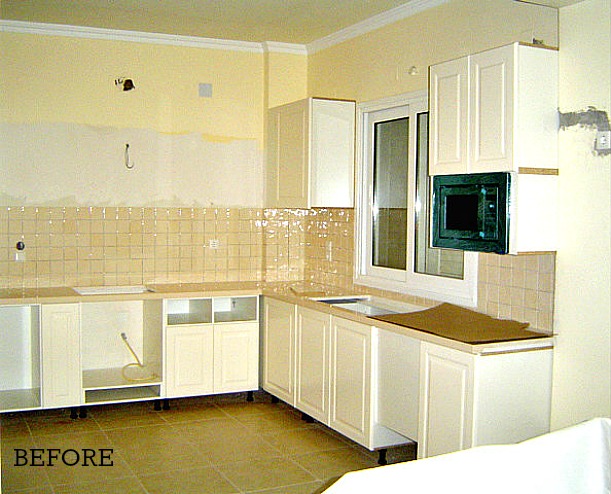 Poppy is a reader who submitted her makeover for my kitchen contest all the way from the island of Crete in Greece.
She calls it "a happy space that I love waking up to every morning!"
Her kitchen didn't look very charming or cheery in this before photo, but with a little creativity and color, it does now. Take a look!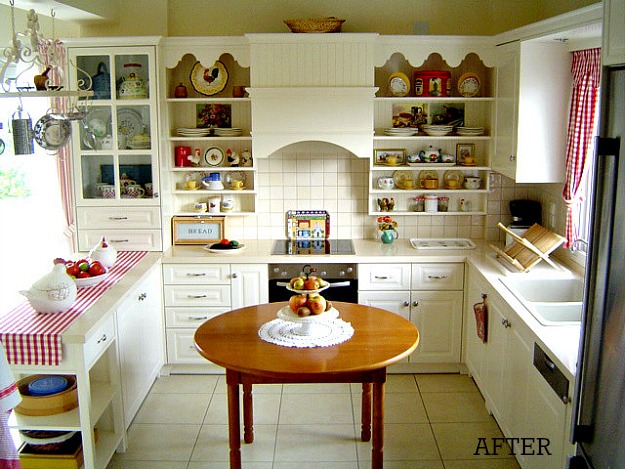 I couldn't help but smile when I saw how her kitchen turned out. It looks so friendly.
She says her love affair with the color red goes back to childhood–and that it might have something to do with Canada, the country she was born in!
Her daughter gave her the name Poppy, saying that "when she thought of me, the colour red appeared before her eyes in a delicate and dainty shape, like that of a poppy! It didn't even need to grow on me; it bloomed instantly and spread rampantly to other members of my family." (Love that.)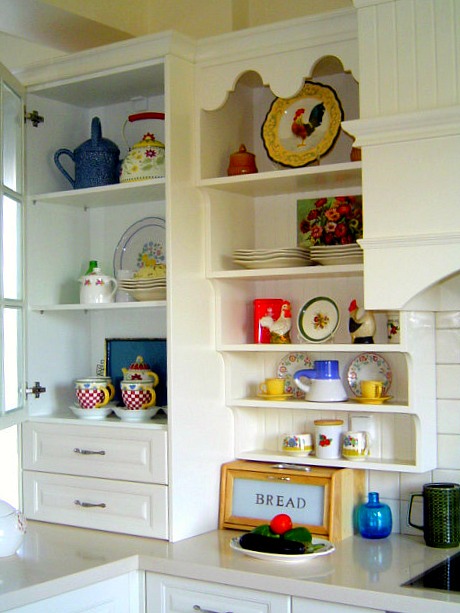 She says, "This may sound strange, but, what I love most about my kitchen is the fact that it took four years to build and thus, I appreciate it so much more. My husband, who is a contractor, got his carpenter to work on the kitchen whenever our funds allowed. Although frustrating, this condition not only taught me patience, but more importantly, appreciation. It's funny, but, sometimes I think it's true that the longer you wait for something, the more you cherish it."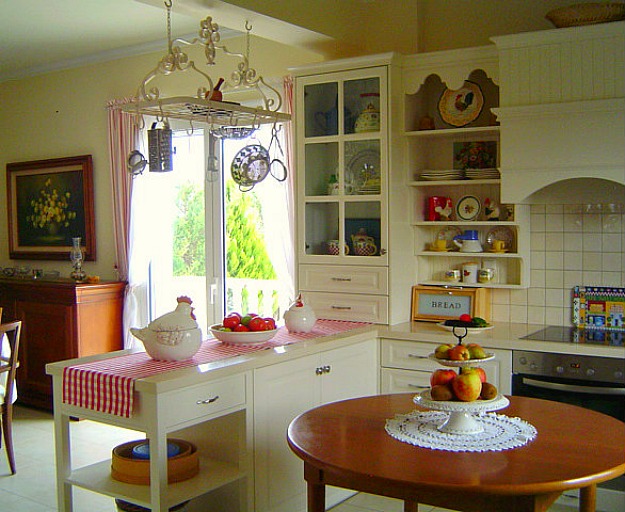 "A light and bright space, I also love my kitchen because it's a cheery mix of the two cultures that, in a design sense, stylistically influenced the duality of Canada, where I was born and raised. Rich, earthy colours that echo those of the French countryside are used as sunny accents to complement the creamy white cabinetry and curvy open shelving, popular English country features."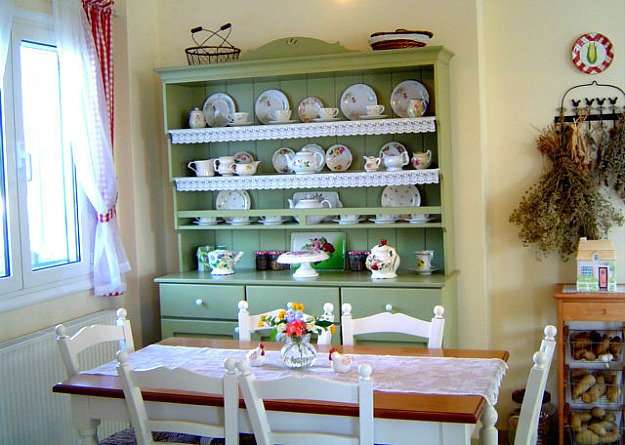 "A little bit of whimsy thrown in for good measure (that's the Mediterranean in me–can't get too serious!), and violà, you have an eclectic, custom-made kitchen that personifies its creator, a Greek Canadian expat, living on the island of Crete."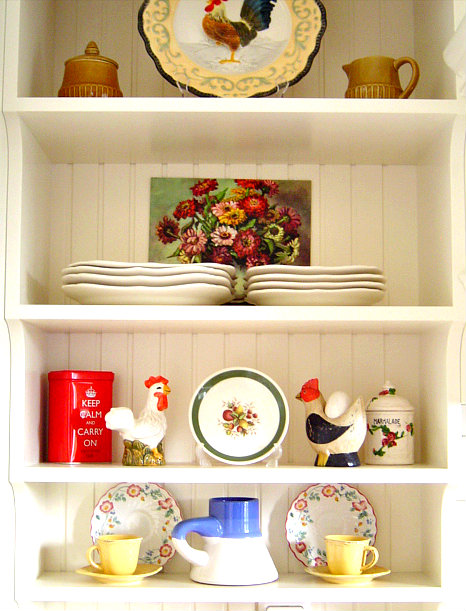 Another "before" shot from another angle: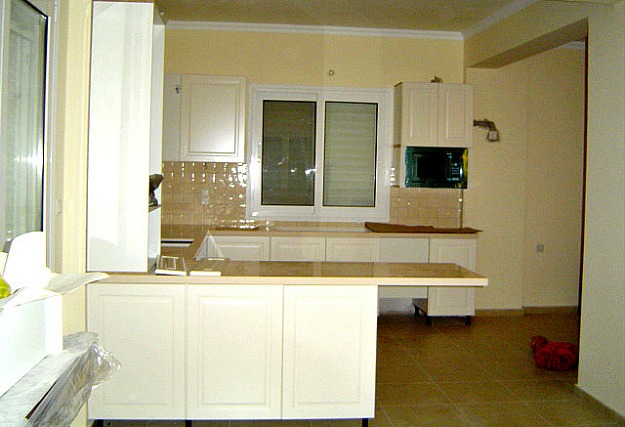 And now: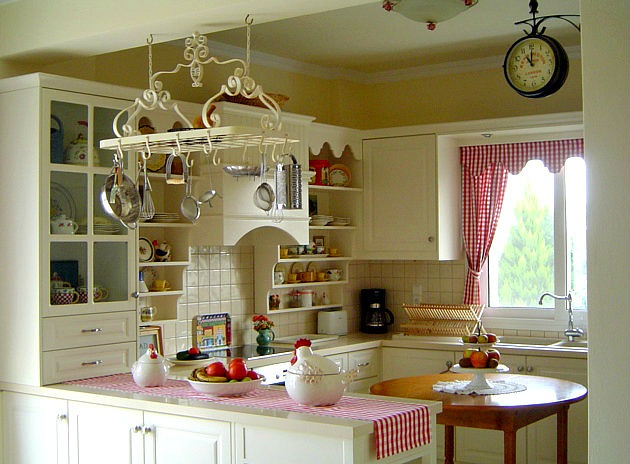 For more photos and information about Poppy's kitchen, visit her blog.