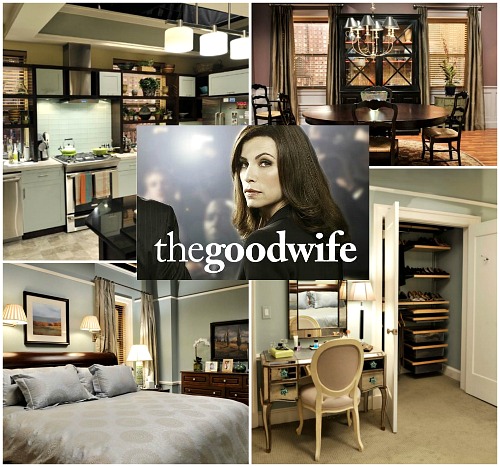 If you're not watching The Good Wife, then you're missing out on one of the best dramas on TV. Seriously. I was kind of put off by the premise because I don't really go for the "ripped from the headlines" types of shows. But I got so many requests to see the Florrick family's apartment in Chicago that I finally started watching…and got totally hooked.
The sets are great, too. So, as I promised when I posted photos of Alicia's former home, which she revisited in a recent episode, we're taking a closer look at her apartment.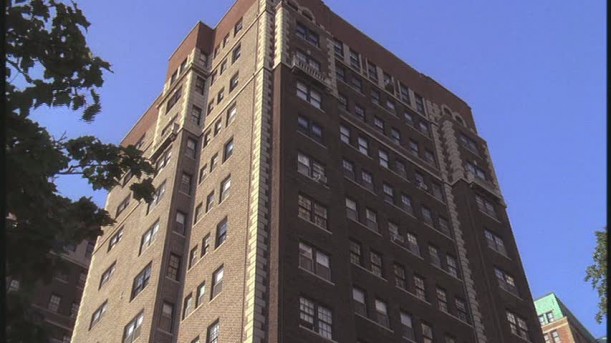 The apartment scenes are filmed on a 3,000 square-foot set in Brooklyn.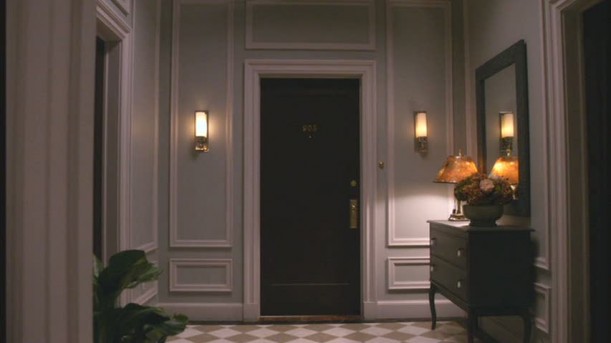 Julianna Marguiles plays Alicia, a politician's wife whose life is changed by her husband's sex scandal. After spending years as a stay-at-home mom, she goes back to work as an attorney to pay the bills and discovers that she's really good at it.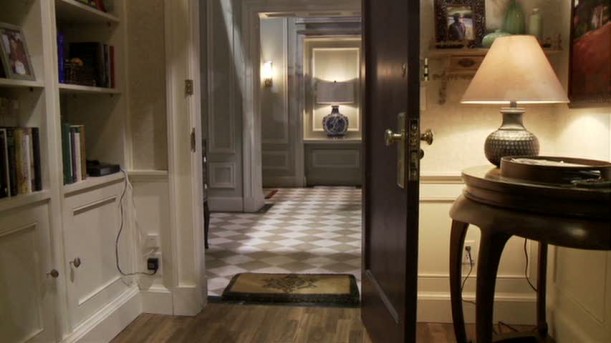 Designer Stephen Saint-Onge had the opportunity to visit the set in person and he wrote a great post about it, filled with behind-the-scenes photos and details and took some of these fabulous set photos. Thanks, Stephen!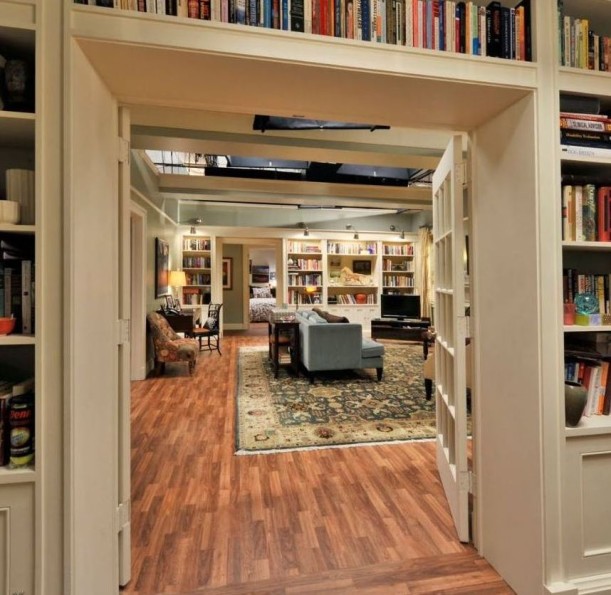 The Set Decorator for the series is the talented Beth Kushnick. She writes a blog for CBS.com that gives inside looks into the weekly set design.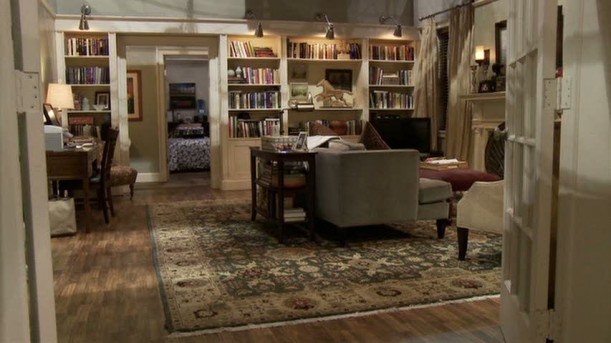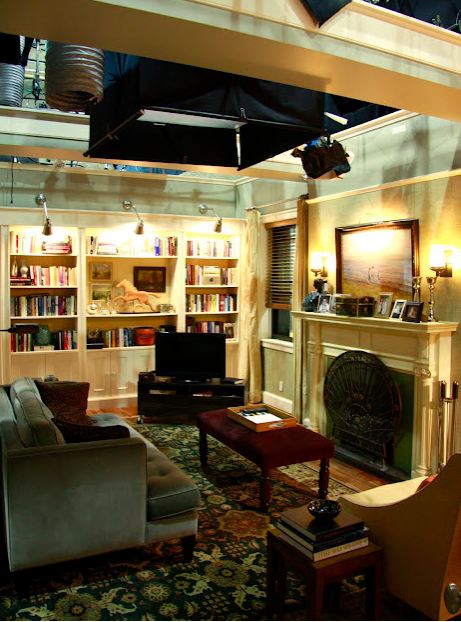 Gotta love all the built-in bookcases the apartment has!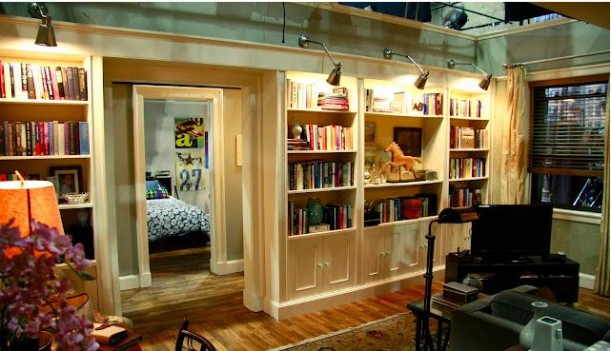 The Dining Room: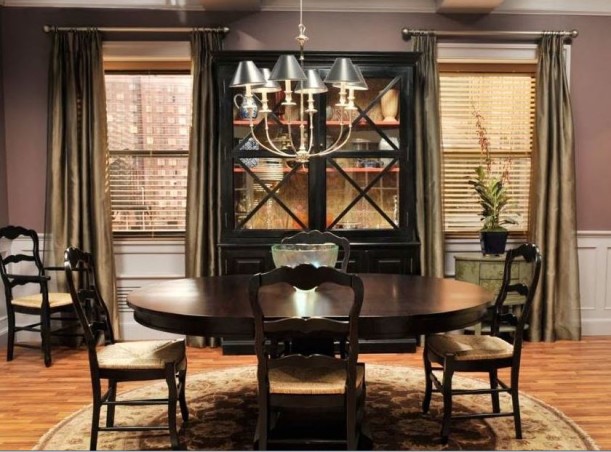 The show airs on Sunday nights on CBS.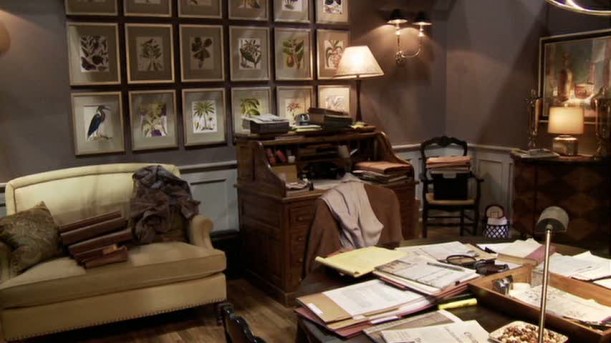 The Director of Photography Fred Murphy said, "In a way, it's filmed more like an old movie than a CSI type of TV show. A classic kind of movie. Kind of 1940s." That could be why I like it so much!

Alicia's Bedroom:
The code words for the sets were "simplicity and elegance," and it shows.
The Kitchen: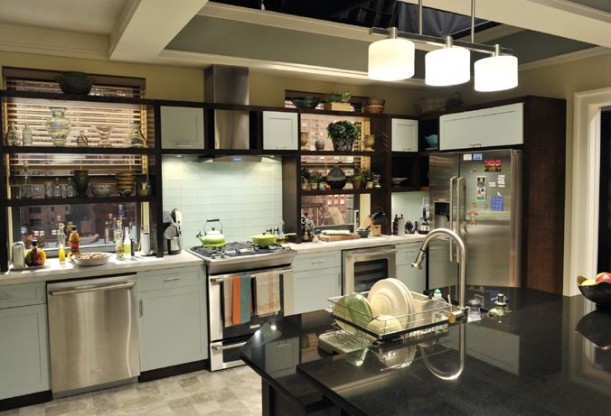 Chris Noth plays Alicia's ex-husband Peter Florrick, whose misdeeds while in office put him out of a job and into a prison cell. If I have any complaints about the show, it's that he's not in enough of the episodes!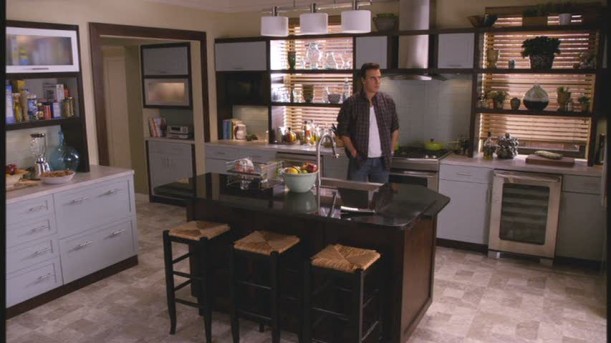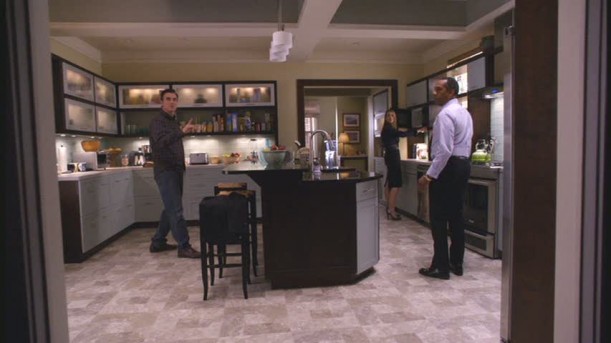 Another reason to watch–if you're a Gilmore Girls fan like I am, anyway–is to see Rory's old boyfriend Logan. Matt Czuchry plays Cary Agos on The Good Wife and is one of my favorite characters. Almost makes me wish Rory ended up with him…
BTW, on a recent episode, Alicia revisited the beautiful home they lost after her husband's scandal and contemplated buying it back again. You can see photos of it here:
P.S. Visit Houses Onscreen to see more, including…
Nora's House in Brother's & Sisters
(Visited 71 times, 4 visits today)