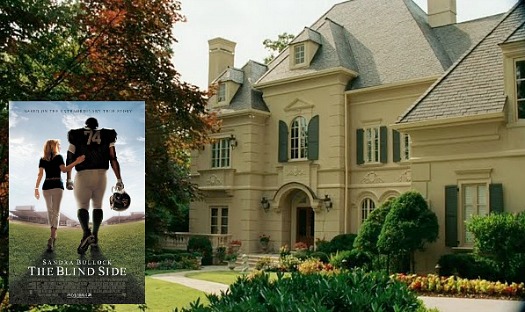 Considering how many questions I've gotten from readers about the Tuohy house in The Blind Side, I have a feeling it was the real star of the movie for some of you!
The Blind Side was filmed on location in Atlanta, Georgia, which doubled for Memphis, Tennessee.
They shot the exteriors at one house and the interiors in another, both of which were private residences in the upscale Buckhead neighborhood. Take a look!
Note: There are affiliate links in this post that earn me commission without changing the cost to you.

The Tuohy House in "The Blind Side"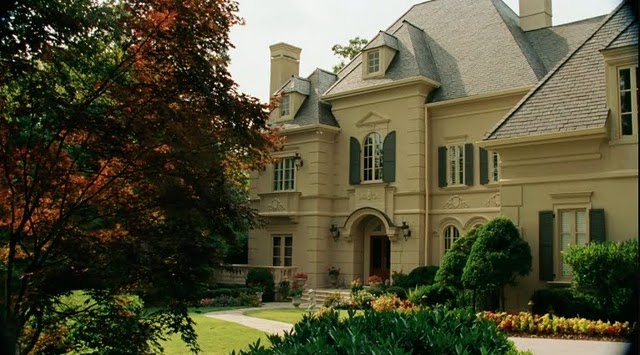 The Blind Side was based on the true story of how the Tuohy family took in a homeless teenager named Michael Oher.
When he showed an interest in football, Leigh Anne did everything she could to help him succeed.
Long-story short: it worked!
He was the first-round pick of the Baltimore Ravens in the 2009 NFL draft, the same year the movie came out.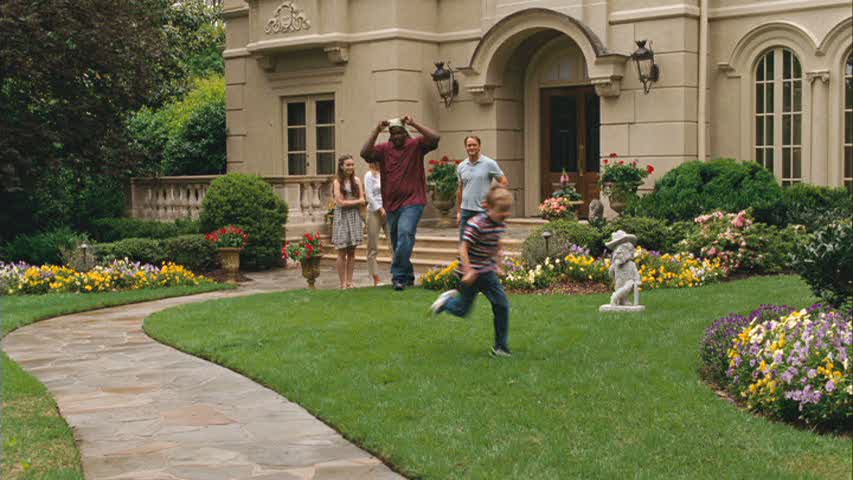 As I mentioned, only the exterior of this house was used in the movie.
The interiors were filmed inside another house nearby. (See the photos on Realtor.com.)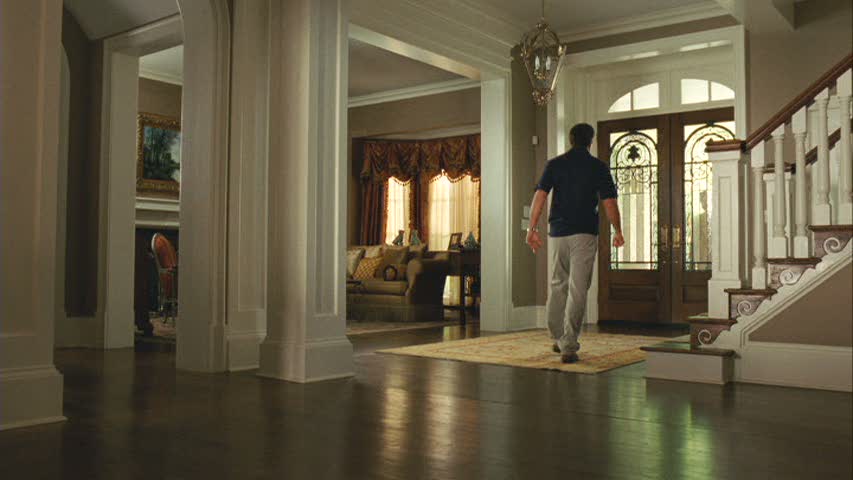 According to production notes, this house was chosen because it looks like Leigh Anne Tuohy's own home.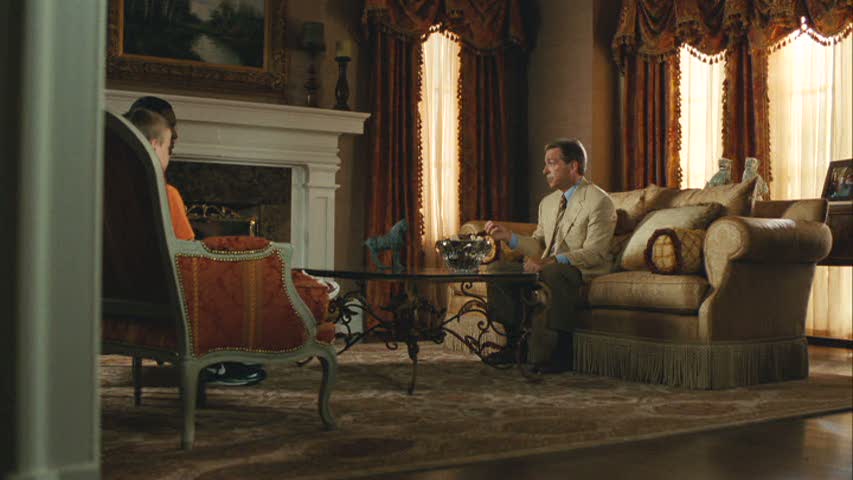 Leigh Anne (Sandra Bullock) laments that Michael ruined this $10,000 couch by sleeping on it: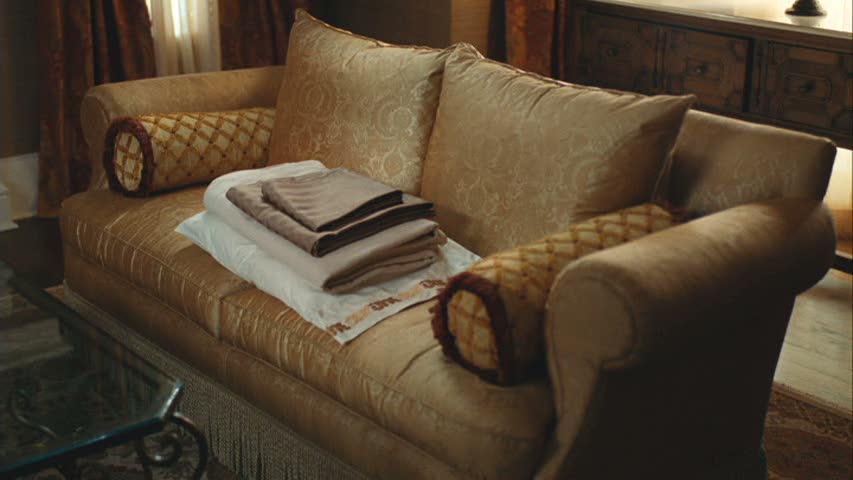 It looks a bit small for him!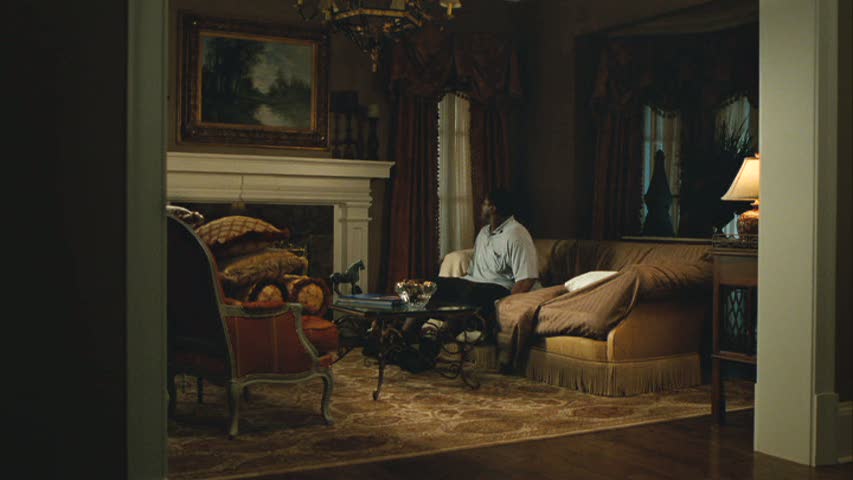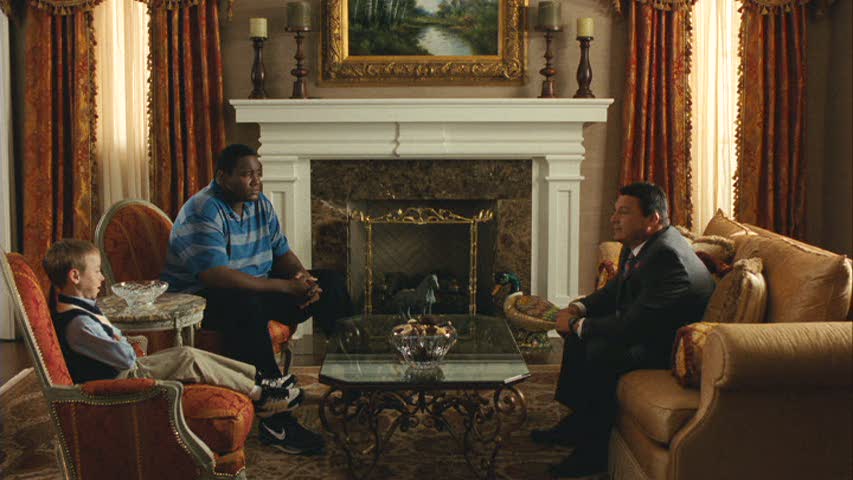 Looking from the living room into the entry hall and up the staircase: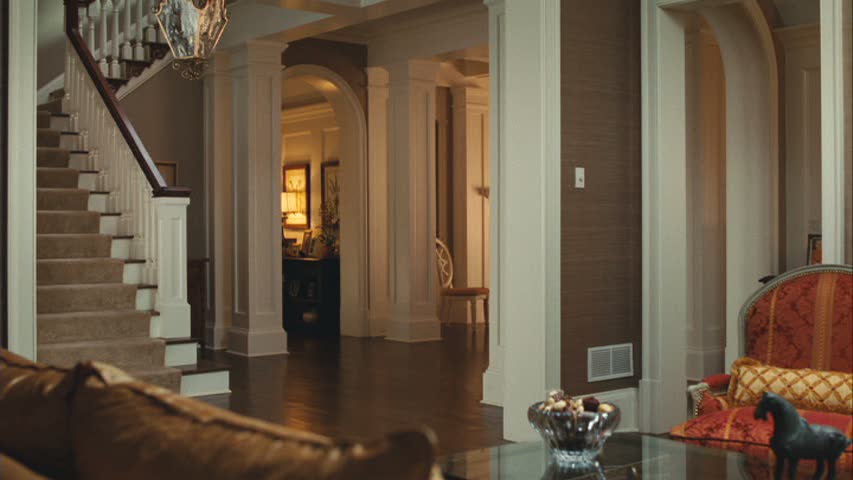 The Master Bedroom: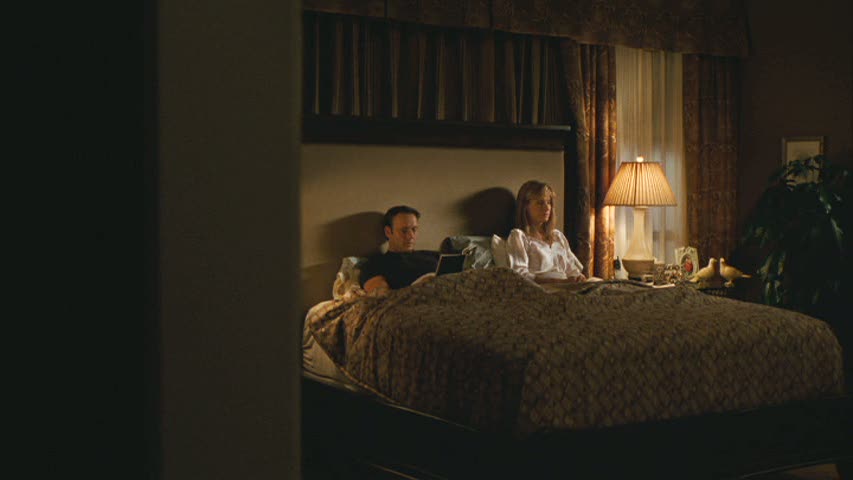 Production Designer Michael Corenblith says:
"Leigh Anne was phenomenally gracious and opened her home to our set decorator Susan Benjamin. Susan spent two days with the family, which allowed us to emulate Leigh Anne's decorating style."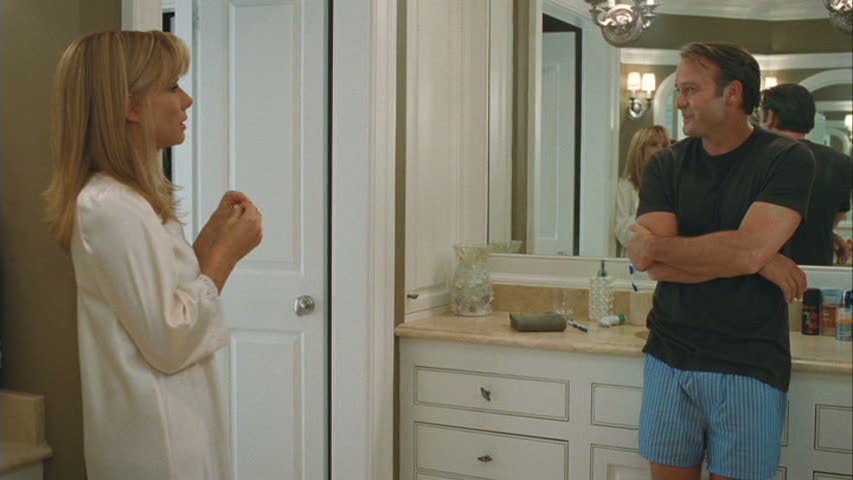 Set decorator Susan Benjamin says:
"I wanted to create a feeling so that when Michael walks in (to the Tuohy home) for the first time, to him it looked like a palace. The fabrics that we chose were bright and warm and welcoming, but also (intended to feel) used to be intimidating to Michael, as well."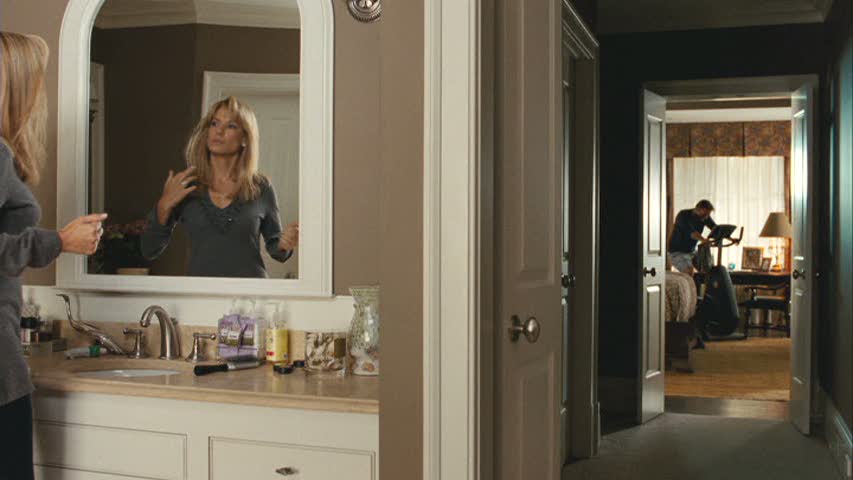 The Kitchen: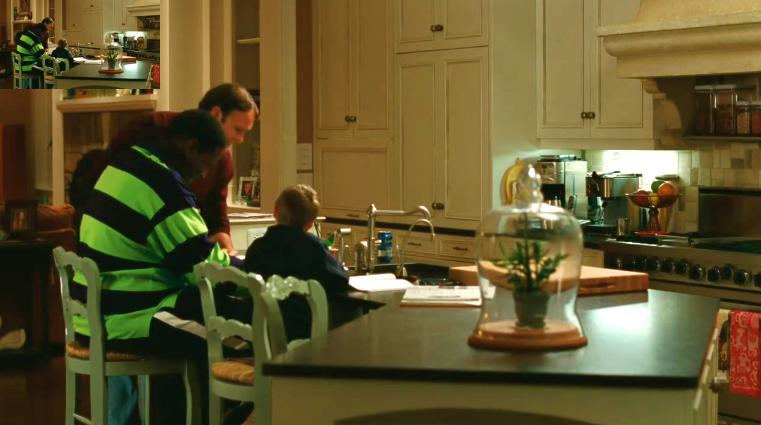 Most scenes filmed in it were close ups that made it hard to get a clear view of the kitchen.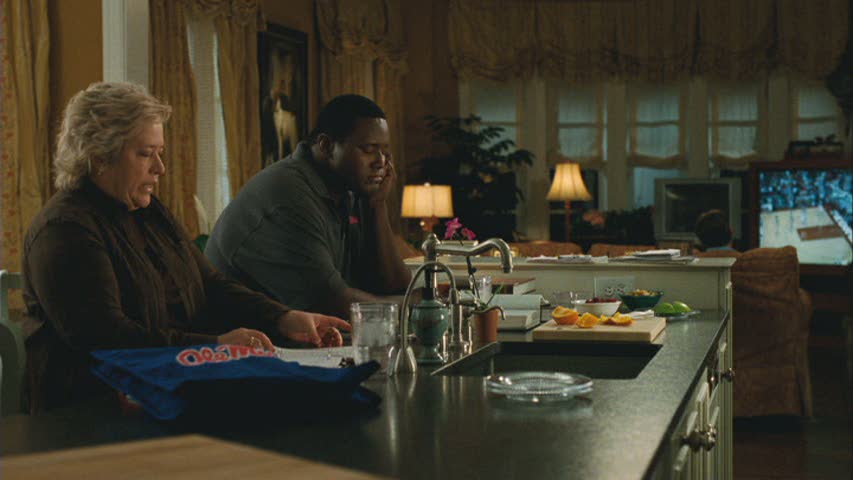 The Family Room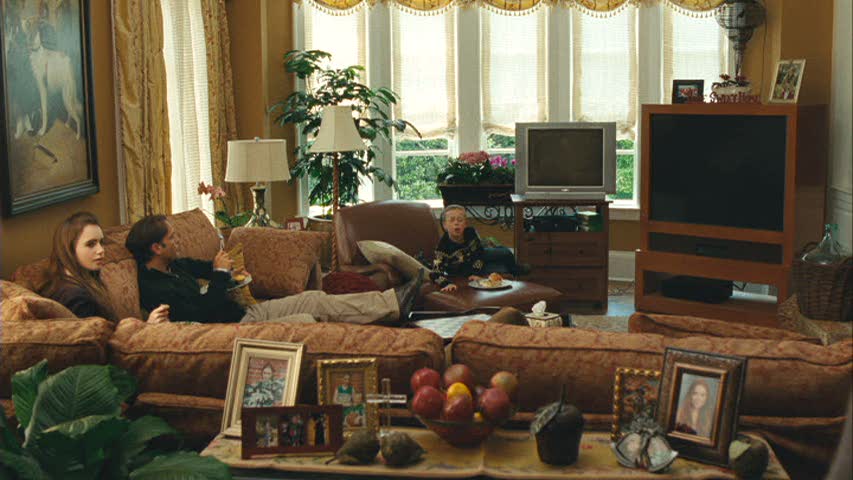 The Dining Room: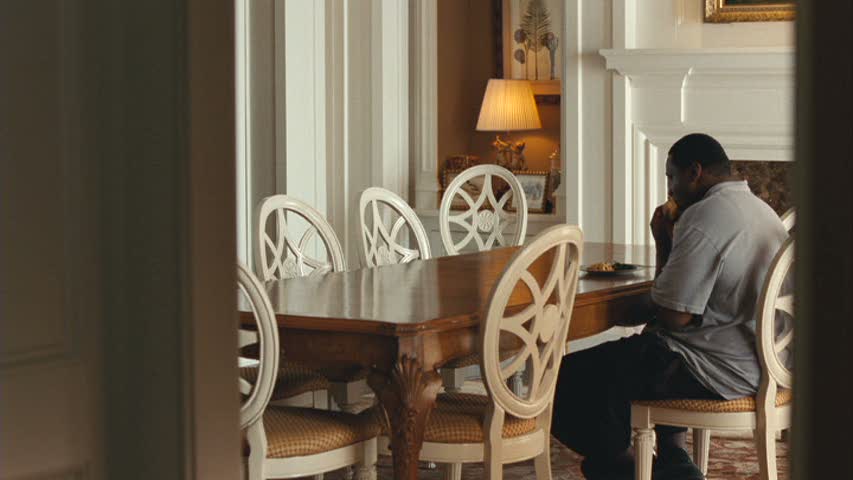 Production Designer Michael Corenblith says he wanted to emphasize the disparity between East Memphis, where wealthy families like the Tuohys live, and the poverty of Hurt Village, where Michael grew up on the other side of town.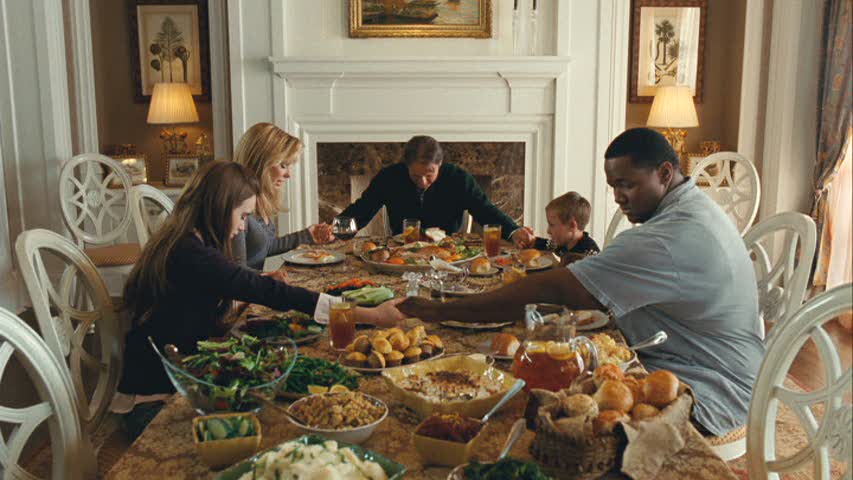 The exclusive Atlanta International School and The Westminster Schools, also located in Buckhead, doubled as the private Wingate Christian School in the movie.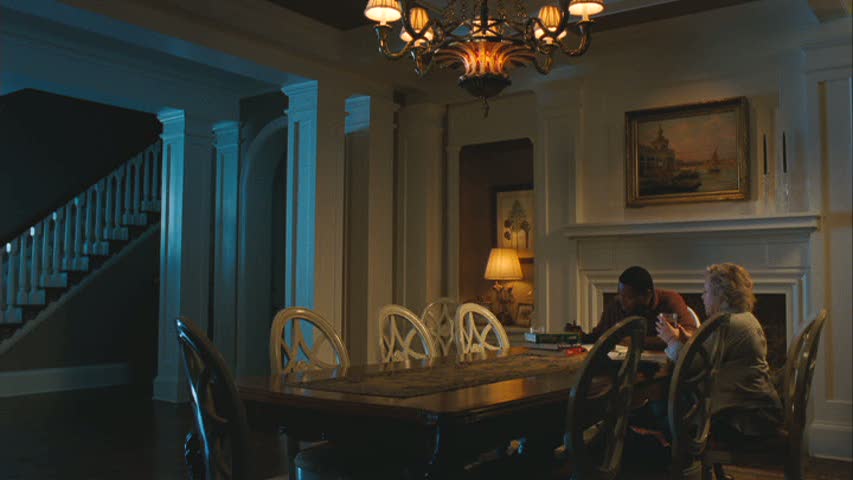 The movie was based on a book about Oher (Amazon affiliate link):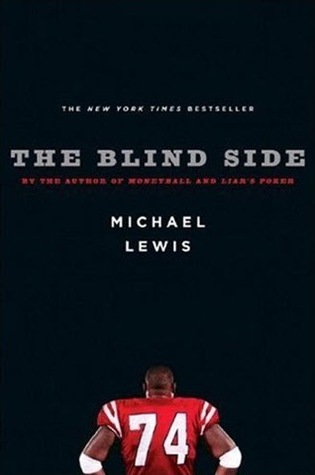 The movie came out in 2009 (affiliate link):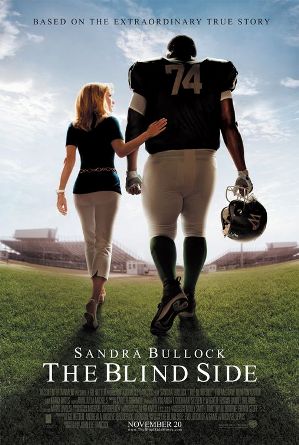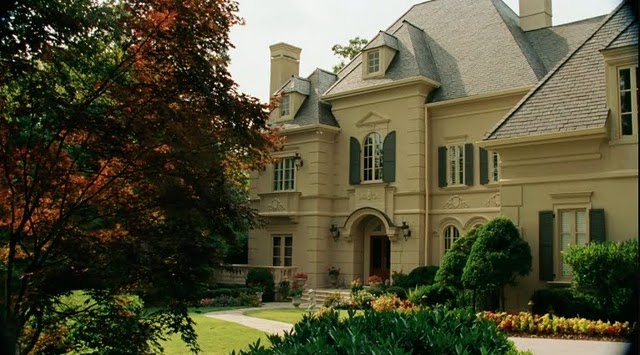 You can see interior photos of the house at Patch.com and in the listing on Realtor.com.

Visit my Houses Onscreen page to see the others I've featured, listed A-Z.