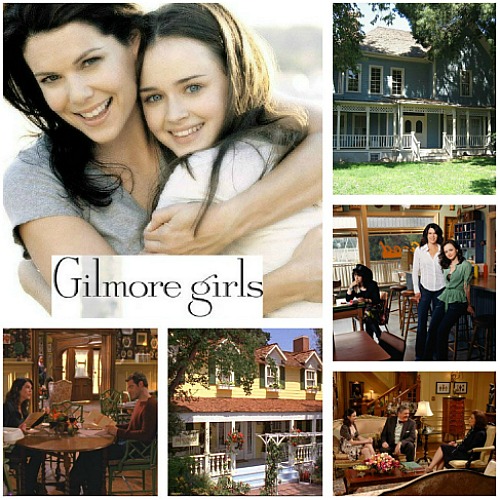 It would probably be an understatement to say that I'm a "Gilmore Girls" fan.
I became obsessed with the show last year and ended up buying the entire 7-season DVD set so I can return to Stars Hollow whenever the mood strikes.
There are a lot of fun sets on this show, so let's start by taking a look at the Dragonfly Inn run by Lorelai and her best friend Sookie.

Gilmore Girls: Dragonfly Inn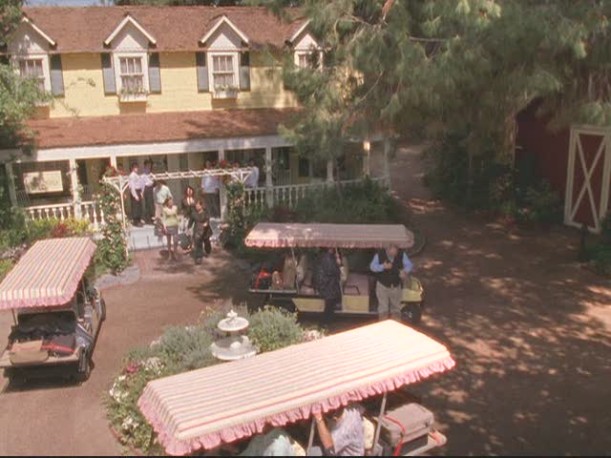 It was originally used as The Waltons' family home: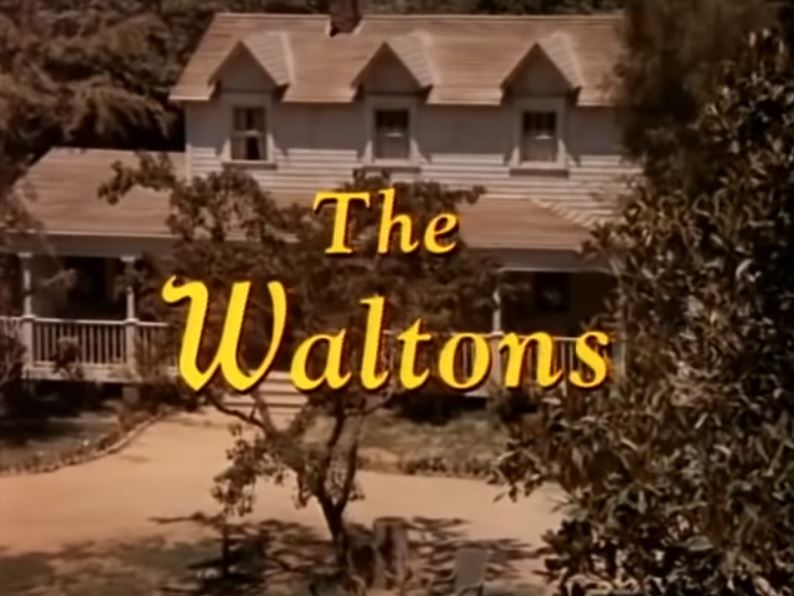 UPDATE: Steve tells me: "This house was not the original Waltons house (which burned down in late 1991) but a reconstruction on the Warner Ranch (the first one had been on the Burbank backlot), and was used for the three 1990s Waltons reunion movies. One of the few shows to use the Waltons house (after TW had ended) was "Dukes of Hazzard" in 1985 – after all the house was 'typecast' by then!" Thanks, Steve!
The Inn Before They Bought It Looked Like This: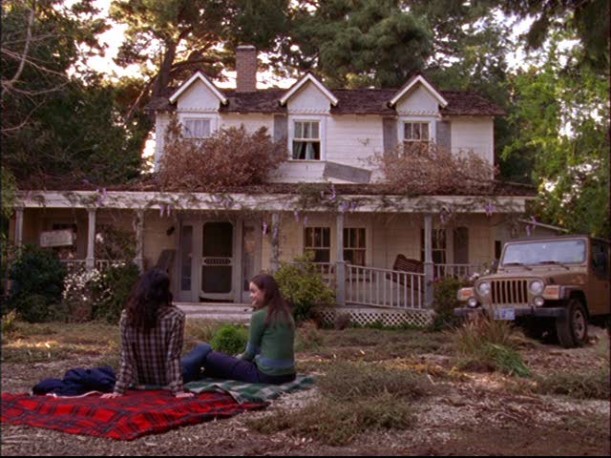 The Dragonfly Inn after Lorelai and Sookie fixed it up: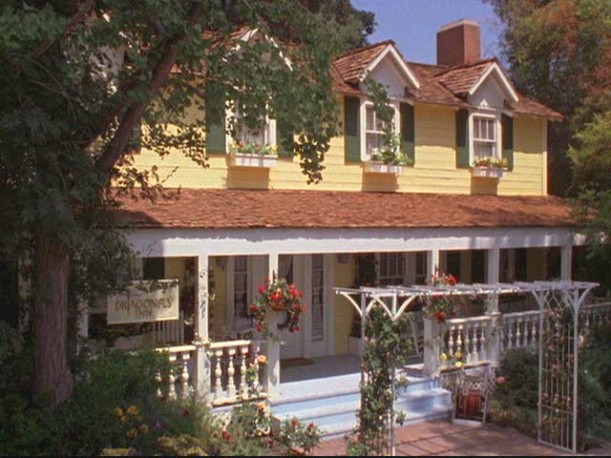 Amy Sherman-Palladino, the creator, writer and co-producer of "Gilmore Girls," had the idea for the show after visiting a small town in Connecticut called Washington Depot.
She says she and her husband Daniel (who co-produced and wrote the show with her) visited a coffee shop at Washington Depot where everyone knew each other and they saw customers going behind the counter to pour their own coffee. It inspired her to start jotting down dialogue for what would become "Gilmore Girls."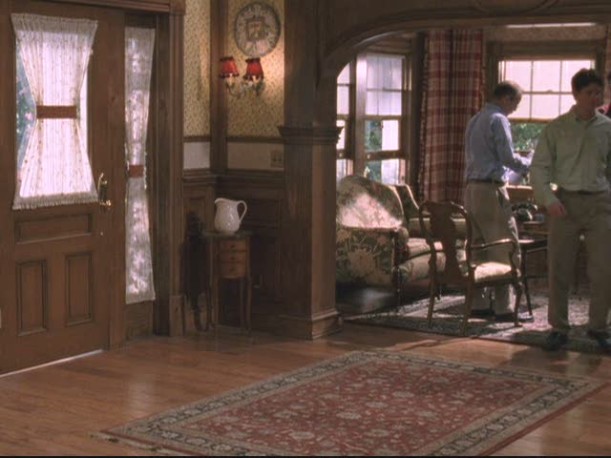 The Front Desk at the Inn: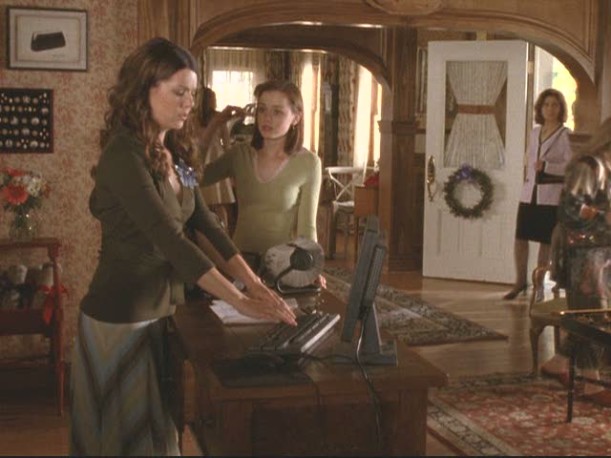 Alexis Bledel, was in college at NYU when she was cast as Rory.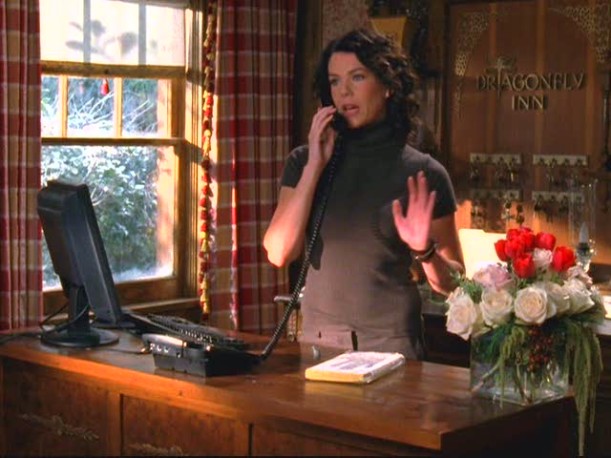 I wish I could eat all the junk food that Lorelai and Rory wolf down on the show and still look as great as they do. Lauren Graham mentioned in an interview that people ask her all the time if they really eat like that. Her answer: "Um, no."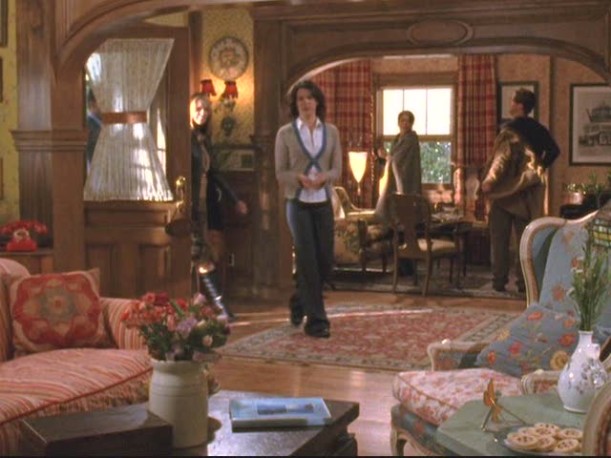 The Dragonfly Living Room: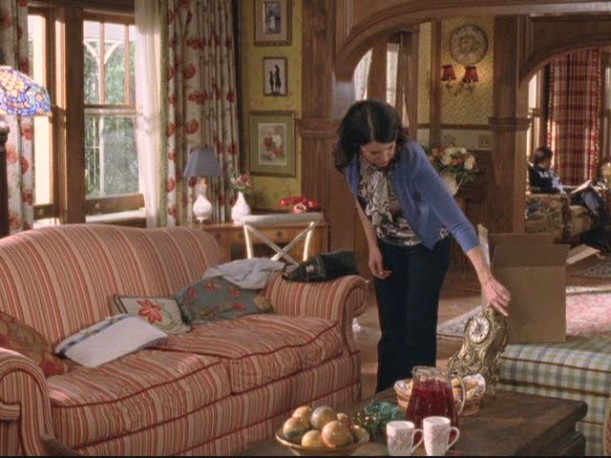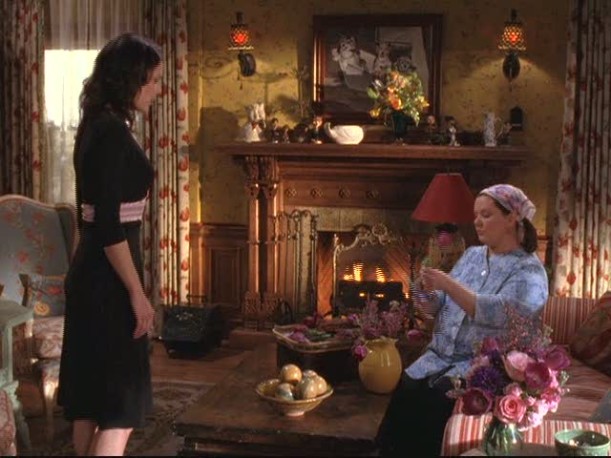 There's a jukebox in the otherwise-traditional living room: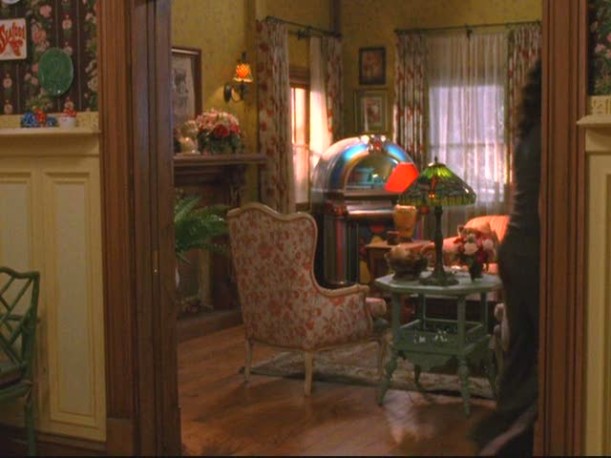 A photo of the Dragonfly living room set behind the scenes: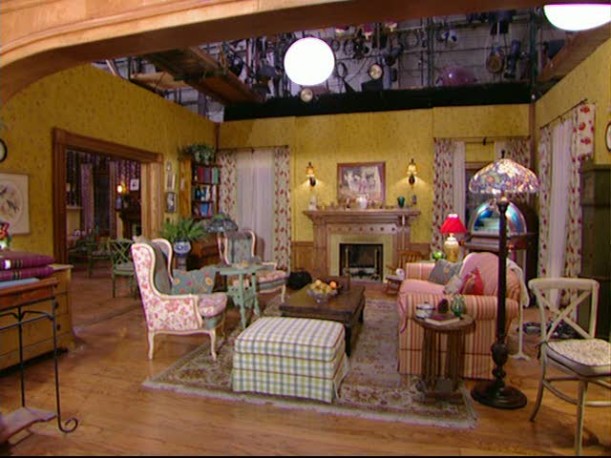 The Dining Room: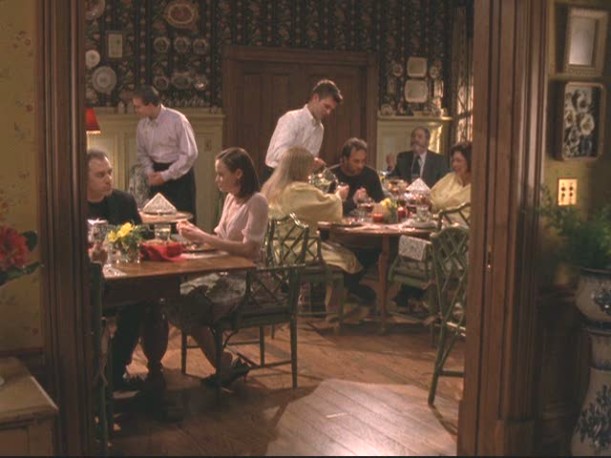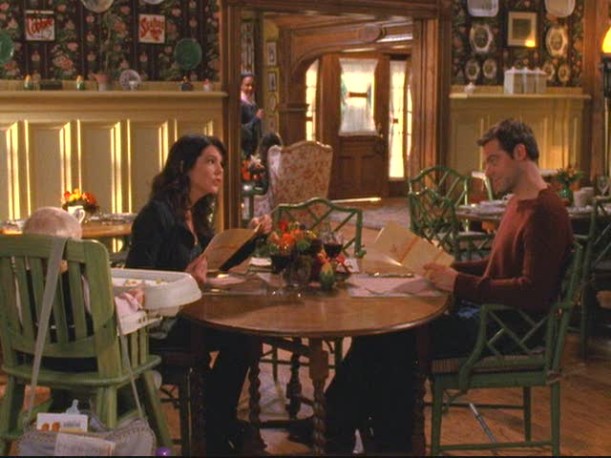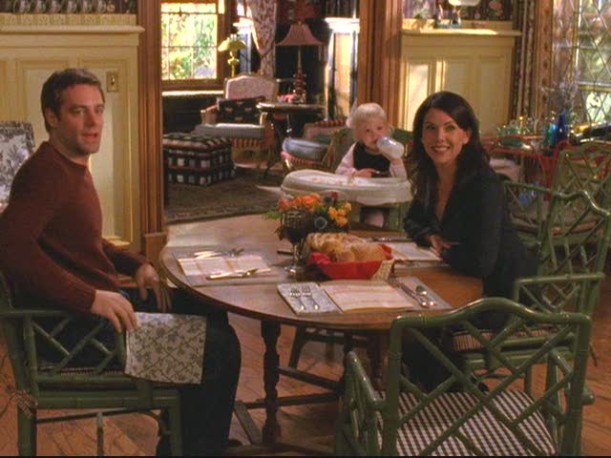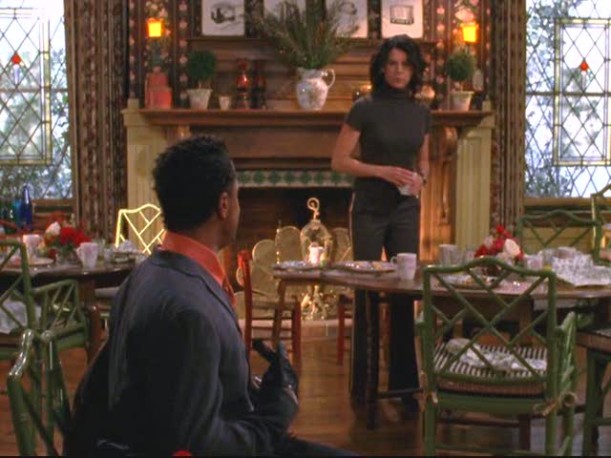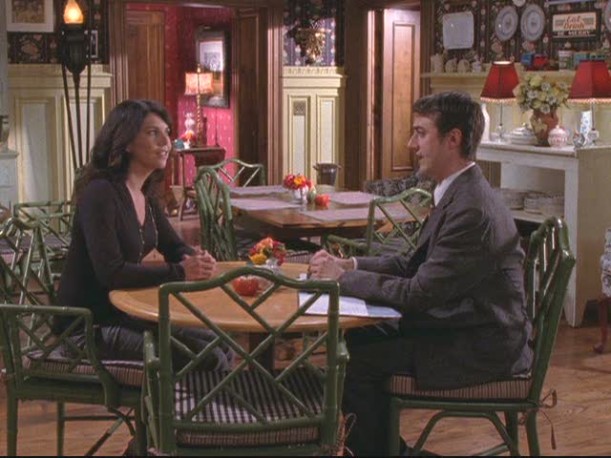 A photo of the Dragonfly dining room set behind the scenes: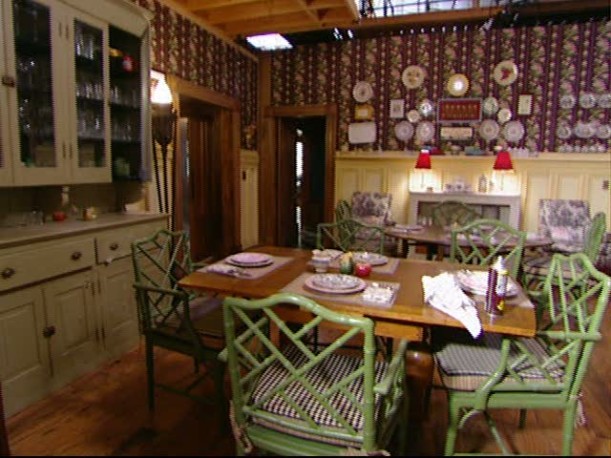 The Library: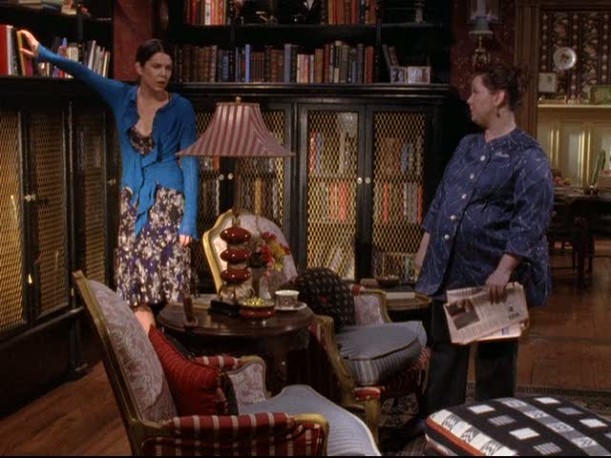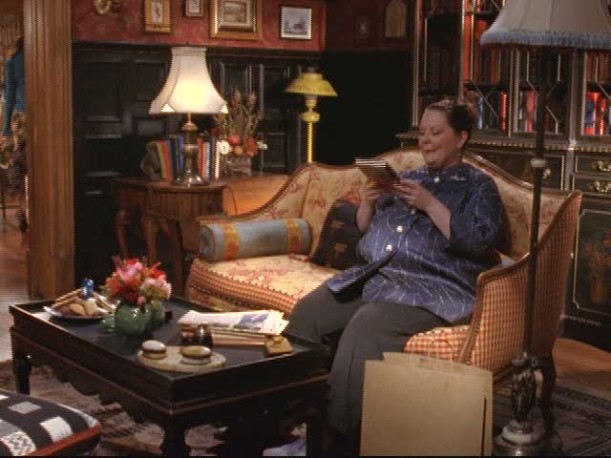 Sookie's Kitchen: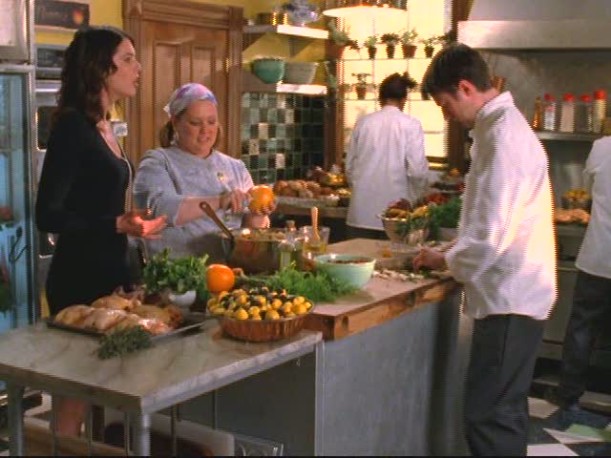 Sookie was originally played by Alex Borstein in a pilot that never aired. They had to recast the role because Borstein couldn't get out of another contract, but she ended up playing some smaller parts in the show now and then, like the harp-playing Drella at the Independence Inn.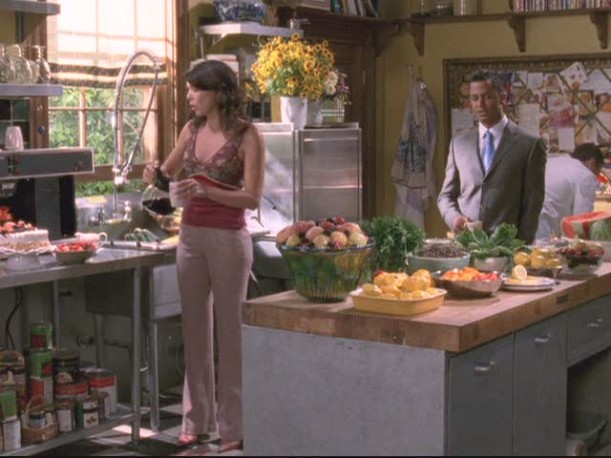 In this shot you can see the message board, shelves lined with cookbooks, and the pantry: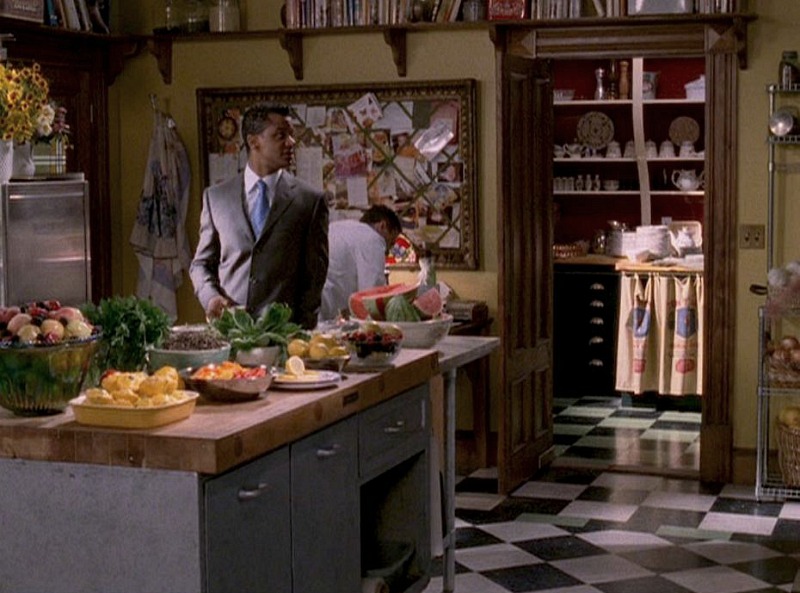 In the DVD Special Features, Melissa McCarthy (Sookie) gives a tour of the sets:
One of the Guest Rooms: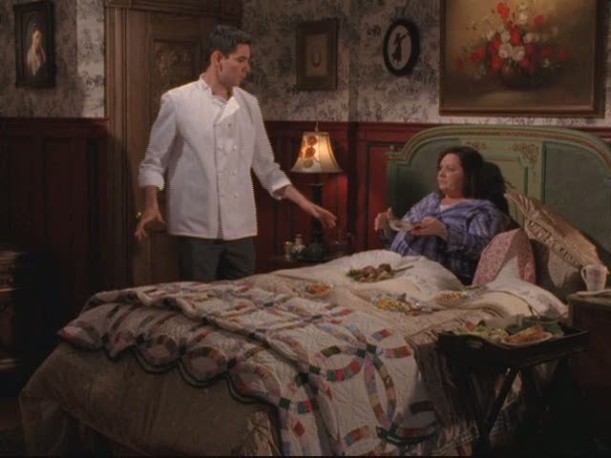 Scenes from the Town of Stars Hollow:
The pilot for "Gilmore Girls" was shot in a small town in Toronto (Historic Unionville). When the show was picked up, they reproduced the look of the interiors from the pilot on soundstages in Burbank, California.
For the exteriors, they filmed on a Warner Bros. backlot that had been built decades earlier for movies like The Music Man and used by shows like "The Dukes of Hazzard" (Stars Hollow High School, for instance, was once the Hazzard County Courthouse).
Luke's Diner was actually a hardware store in Canada. They left the hardware sign up and wrote it into the story (that Luke's dad had run a hardware store in that spot).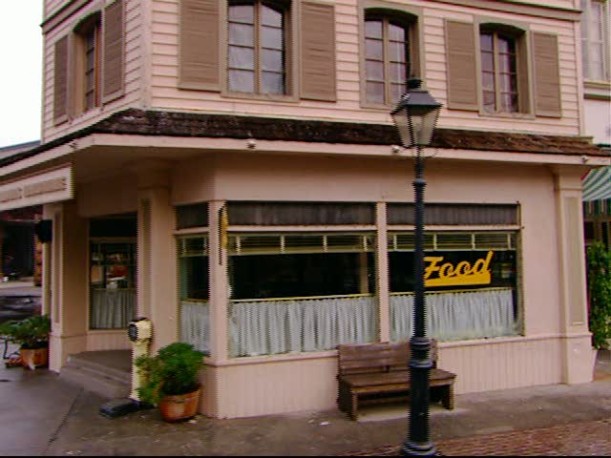 Luke was originally written as a woman named Daisy who ran the diner. Because there were so many female characters in the script, they decided to cast a man (Scott Patterson) instead.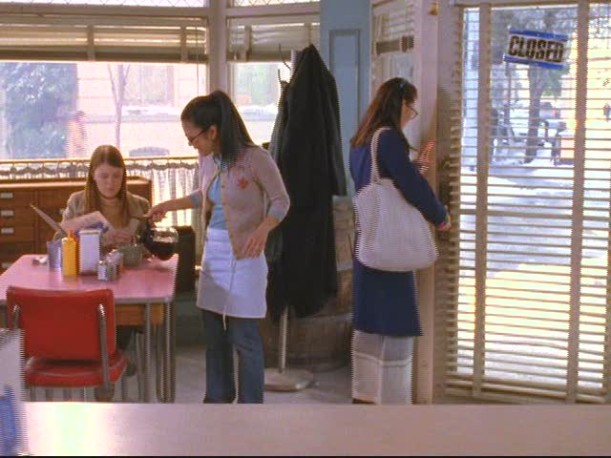 They had no intentions of pairing him with Lorelai, but viewers clamored for it.
When they finally did, ratings soared.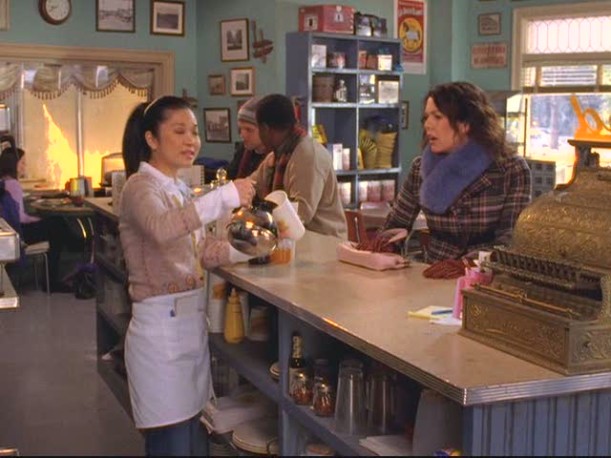 Remember when Luke's troubled nephew Jess (Milo Ventimiglia) traveled to California to meet his estranged dad? It was supposed to become a spin-off called "Windward Circle," but the WB didn't pick it up.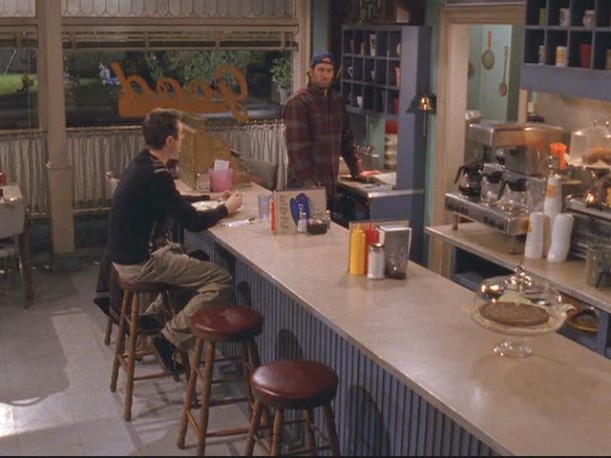 The Independence Inn: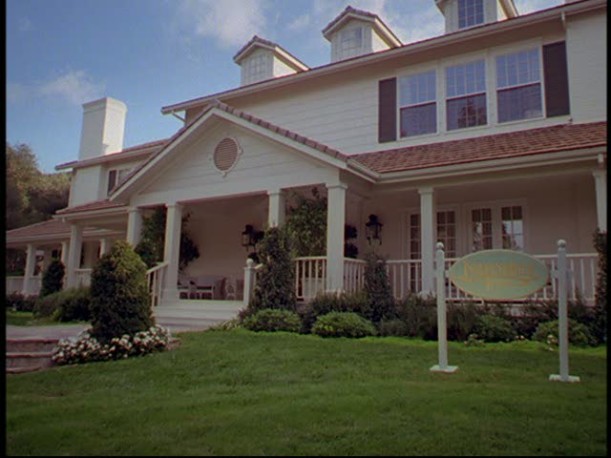 The exterior for the Independence Inn was also used in the movie Monster-in-Law as Jane Fonda's country home.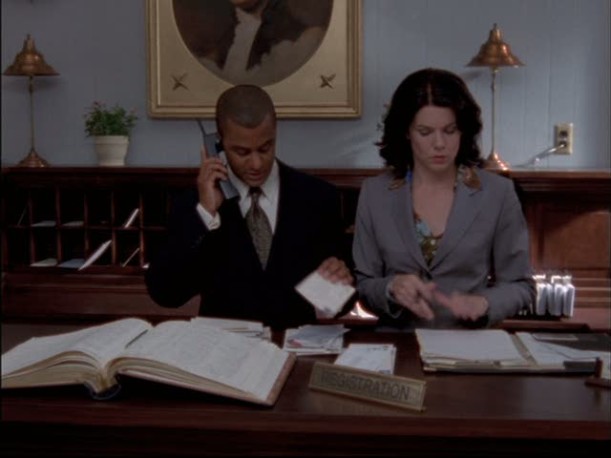 Yanic Truesdale, who played Michel, is Canadian. He doesn't really have that heavy French accent.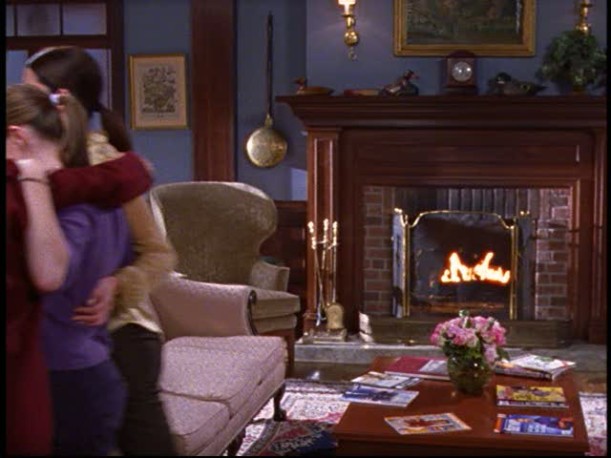 The Independence Inn was much more traditional and masculine looking than the Dragonfly Inn.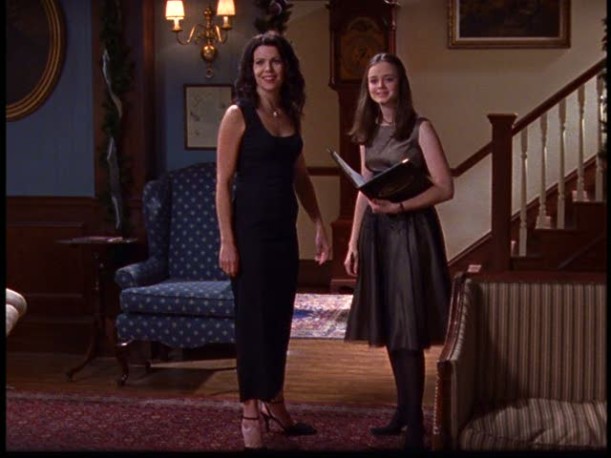 The Dining Room (during the Mother-Daughter fashion show for Chilton):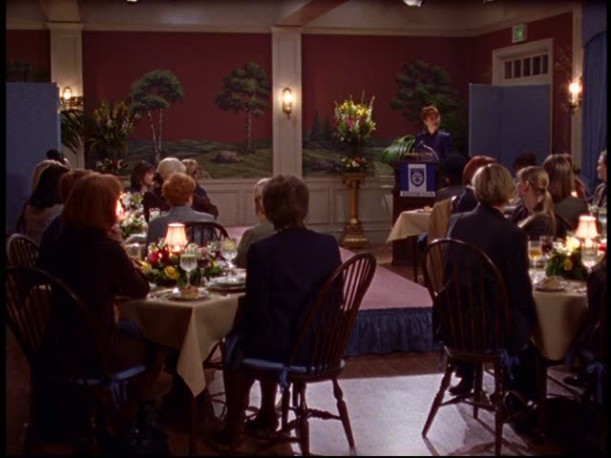 Kim's Antiques: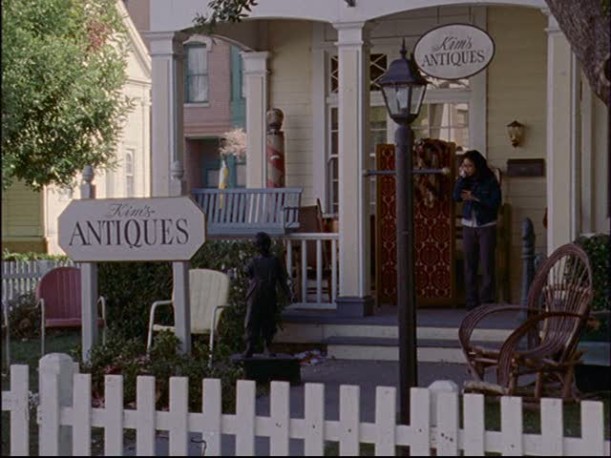 Rory's best friend was Lane Kim (played by Keiko Agena), who lived in the town's antiques store with her mother. Lane was based on Amy Sherman's real-life best friend Helen, who had a similar upbringing.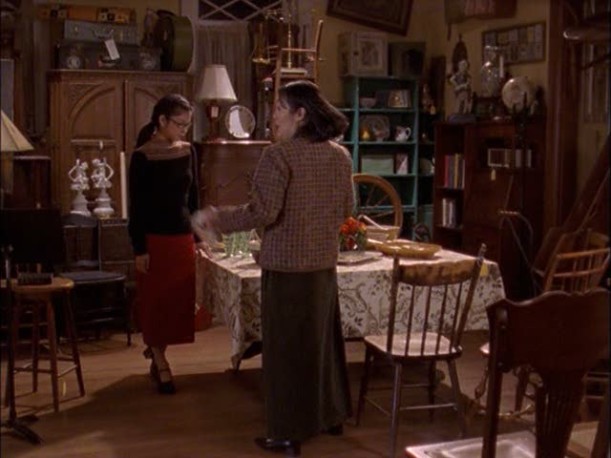 Sookie's House: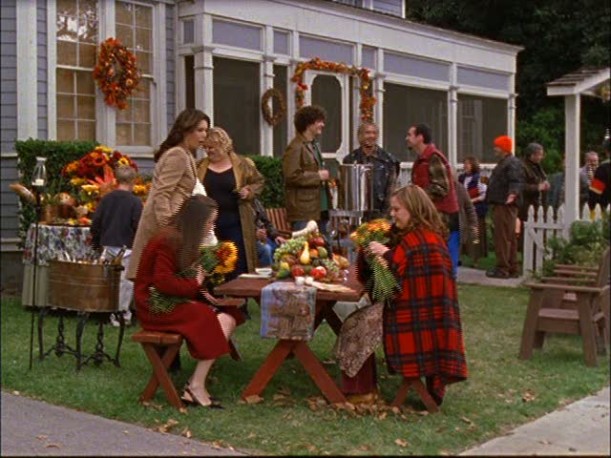 Sookie's house is warm and colorful, which seems to suit her.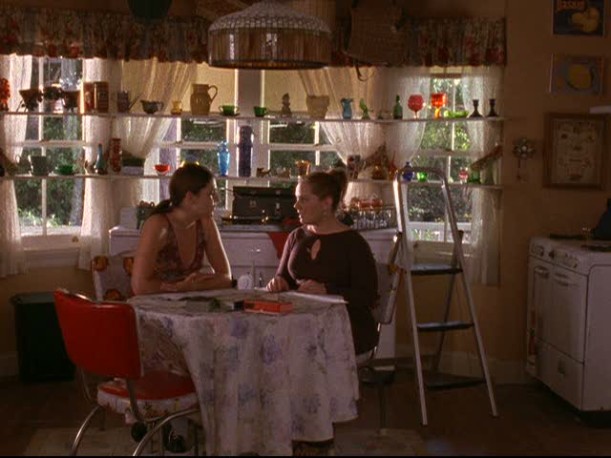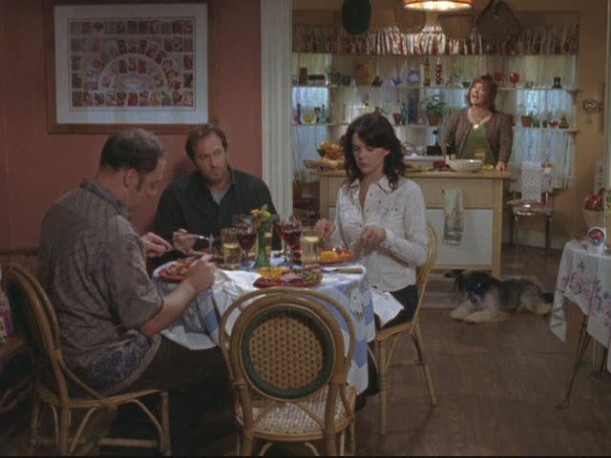 It's Filmed There features a page devoted to the show with additional information.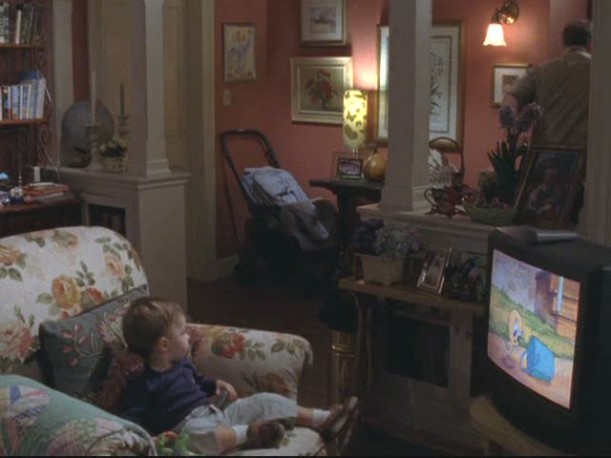 Amy Sherman said this about the small Connecticut town that inspired Stars Hollow:
"Now, I've never been there in winter, when you're snowed in and you can't go anywhere, and you and your husband want to kill each other because you can't go to a movie. But at the time I was there, it was beautiful, it was magical, and it was feeling of warmth and small-town camaraderie. There was a longing for that in my own life, and I thought — that's something that I would really love to put out there."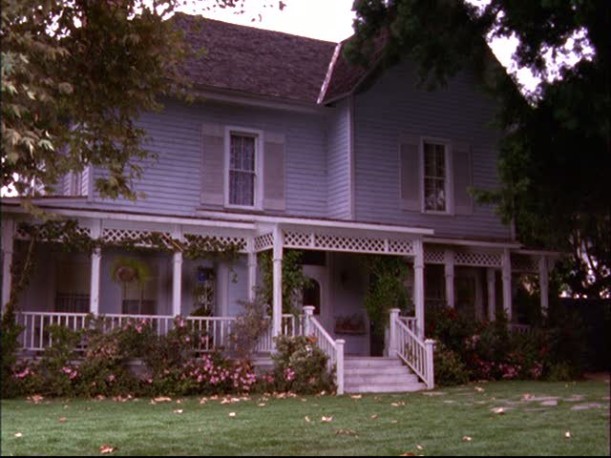 *Be sure to pick up a "Gilmore Girls" souvenir before you leave!*
(Note: The following includes Amazon affiliate links that may earn me commission.)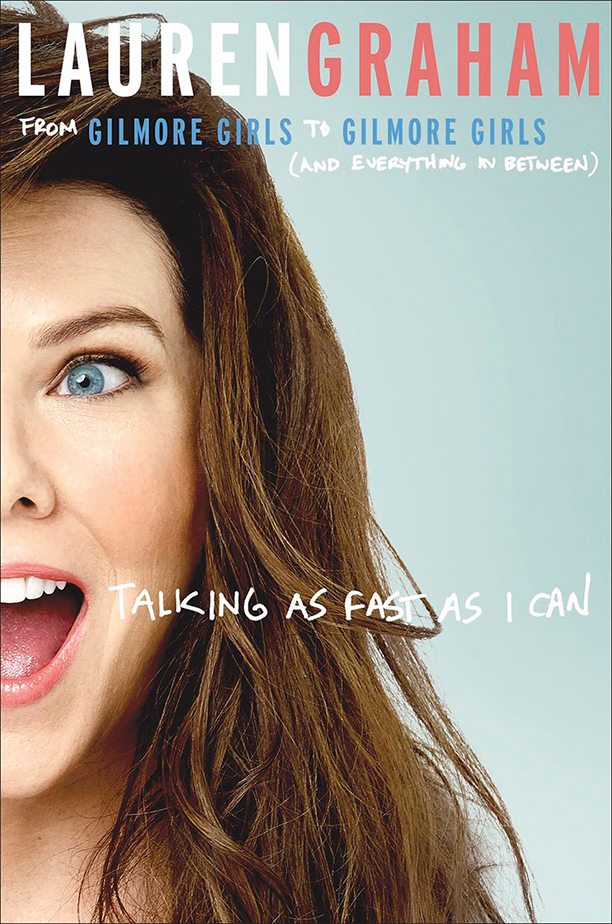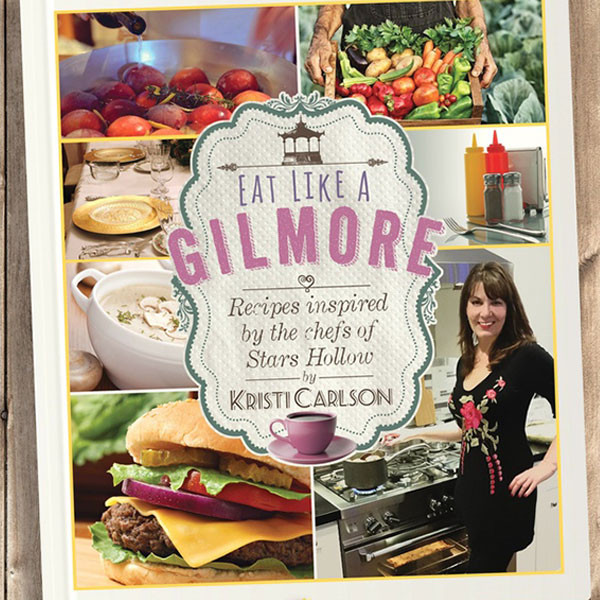 There's even an Eat Like a Gilmore Cookbook (but will I look like them if I do??)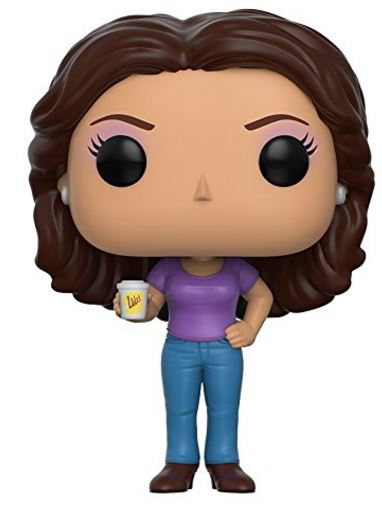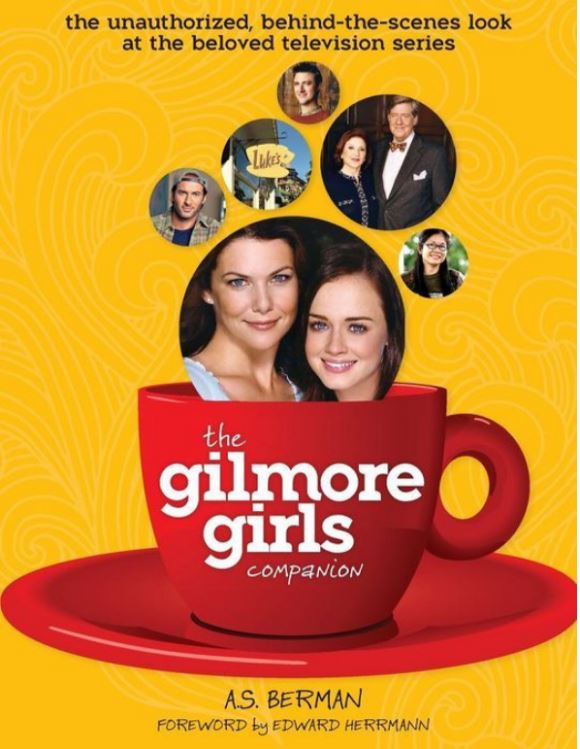 I refer to my Gilmore Girls Companion all the time — it's got the scoop on every ep!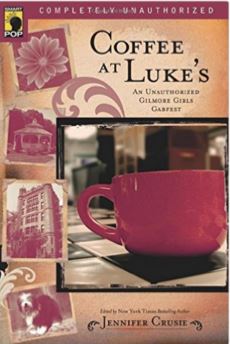 I enjoyed this book of essays about the show
I own every season on DVD, and they have tons of special features.
Update: I have better photos in a post about "A Year in the Life" now!