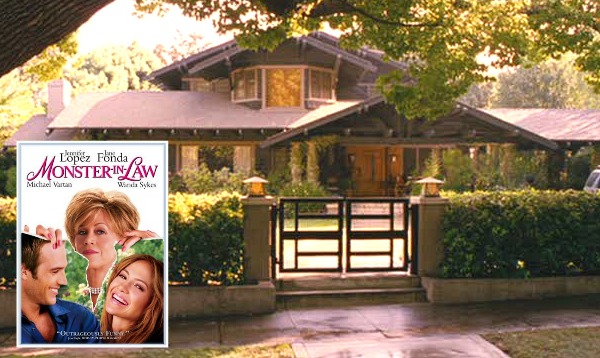 Earlier this year I wrote a post about all the gorgeous sets used in the Jane Fonda-Jennifer Lopez comedy Monster-in-Law.
My personal favorite was this Craftsman that Kevin (Michael Vartan) lived in.
Lindsay of Iamnotastalker, who is the Nancy Drew of movie houses, found the actual house that they used in Pasadena.
She reported that it's known as the Ross House and was built in 1911 for $8,000.
The house features Craftsman, Asian, and Neo-Classical design elements and is on the National Register of Historic Places.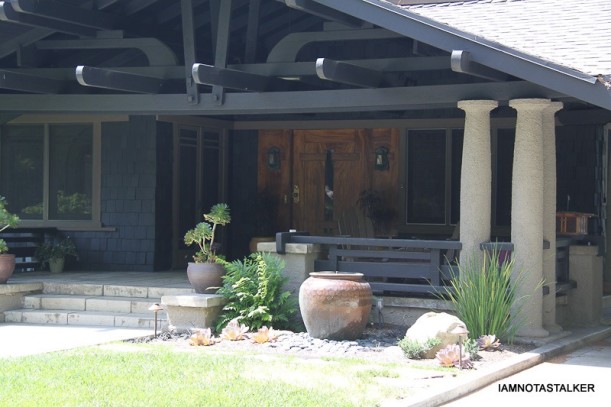 The movie interiors were all built on a soundstage, and we never got to see inside the actual house. So I was thrilled when the owner of the house sent me some personal photos of his home.
Here's what the house looked like when he bought it, and how it looks now that it's all cleaned up and looking pretty again: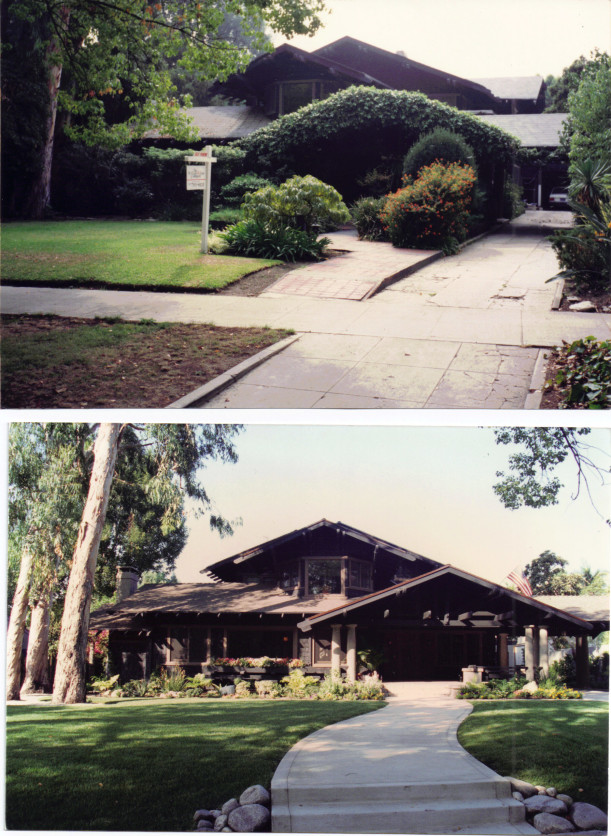 Two more before & after shots, from another angle: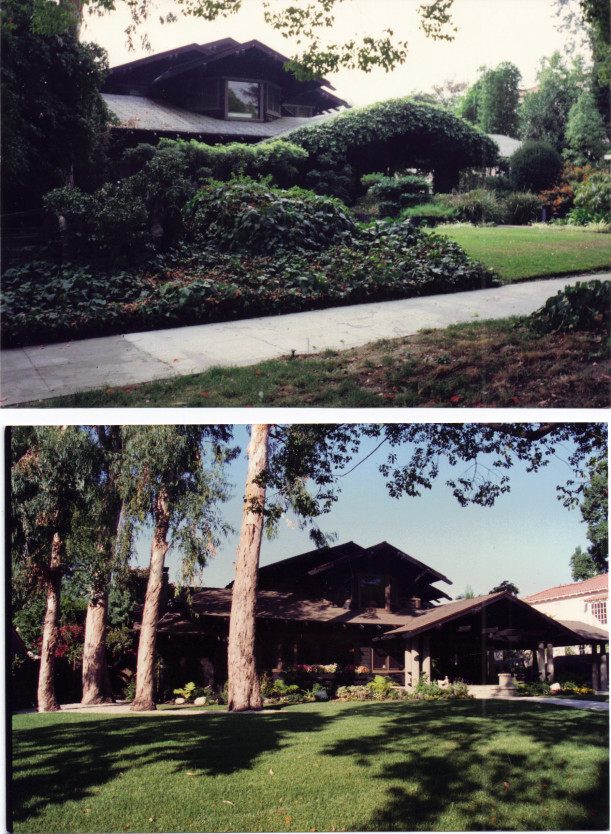 Frank writes: "When I removed wallpaper from the living room, I found original carpenters/builders notes written on the plaster about not forgetting to add some molding in the orangerie. I thought that was so awesome to find those."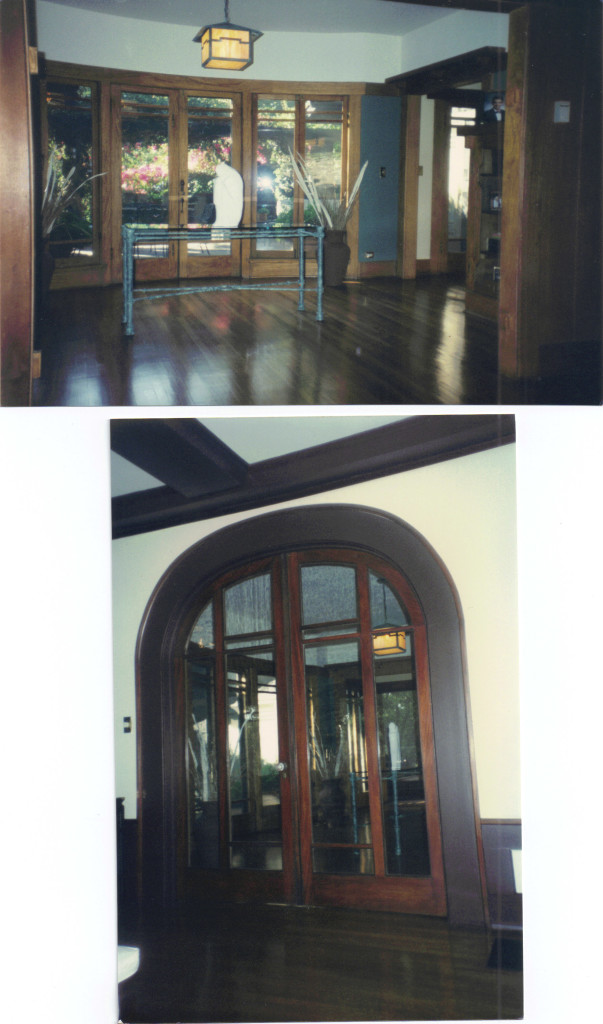 The house features Batchelder tile, 4 bedrooms, 3 baths, and over 4,600 square feet of living space.
Frank says, "I also discovered an original plein air painting on canvas approximately 16″ high x 13′ long that was recessed into the stud wall above the fireplace in the inglenook. The homeowner before me had covered up the wall and painting with cheap 1960's paneling. When I removed the paneling and found this treasure behind it, needless to say I was excited!"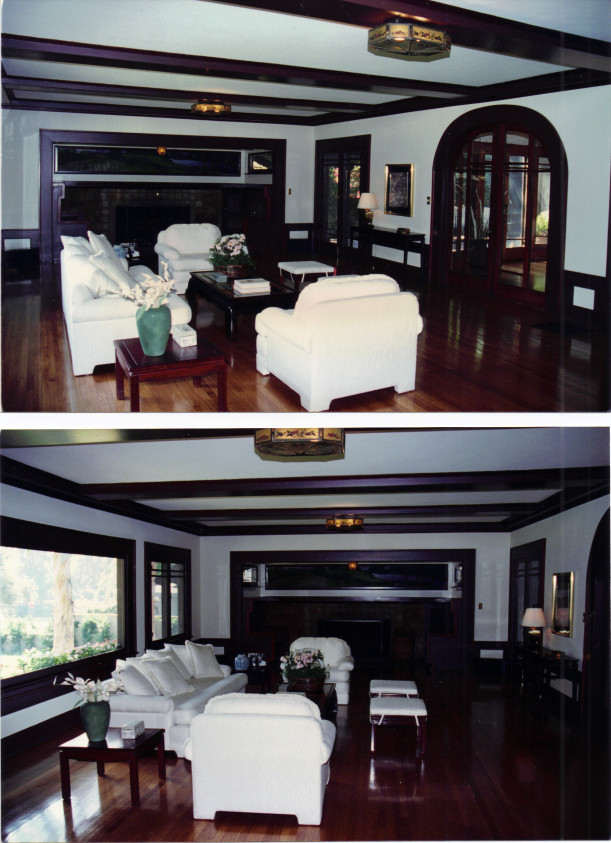 I can't thank Frank enough for giving us a peek inside his home.

To see how they recreated the interiors for the movie, check out my post about Monster-in-Law.