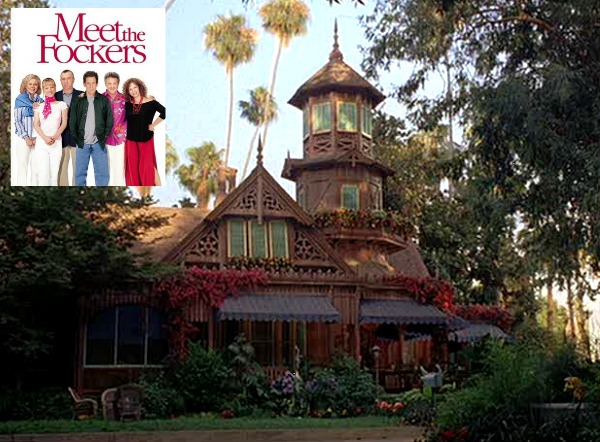 The 2004 Ben Stiller comedy Meet the Fockers wasn't the best movie ever made, but it made me laugh a few times, and it featured a rambling old Queen Anne Victorian that was fun to look at. Production Editor Rusty Smith says that they wanted it to have a Caribbean vibe, filled with odd and interesting objects that reflected its well-traveled owners.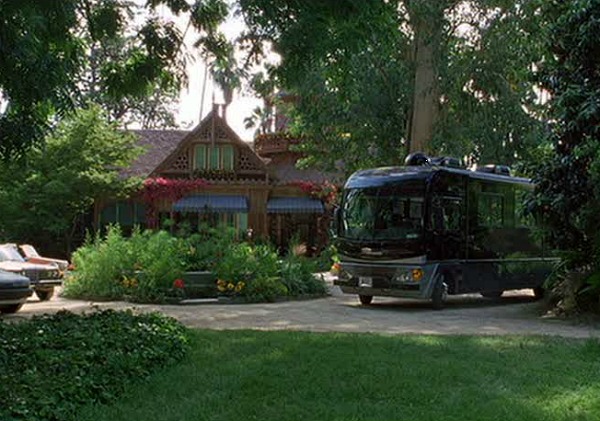 When they found this house East of Los Angeles, they thought would be perfect for the Focker family home, but it was "too white." The Byrns house in the first movie (Meet the Parents) was white, as you may recall, and they wanted something different. Smith says they went through a lot of colors before deciding on this rustic red.
Here's how it looks normally (white):
Built in the 1880s, it was known as "Baldwin Cottage" because it was built by Elias Jackson Baldwin. Today it's referred to more often as "Queen Anne Cottage" and is listed on the National Register of Historic Places.
You may recognize the house from the old TV show Fantasy Island–remember that one? You can read more about Queen Anne Cottage on the L.A. County Arboretum website.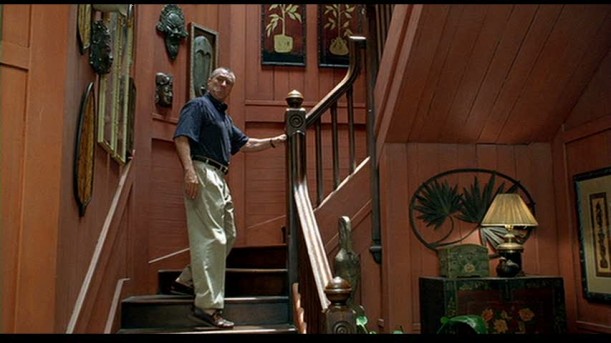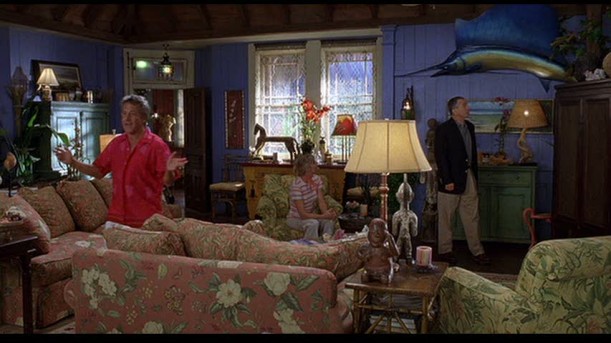 One of the jokes is that Greg's real name is Gaylord Myron Focker. Here is the "Wall of Gaylord" that his parents have decorated like a shrine to their son in the purple family room: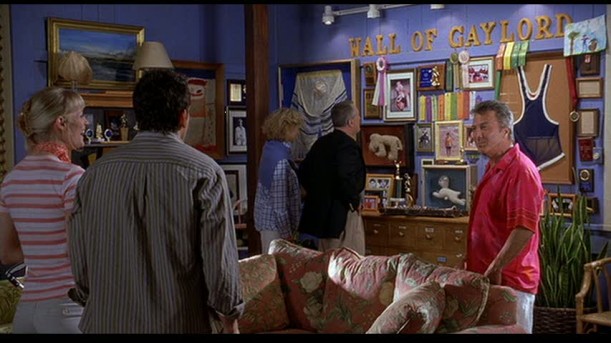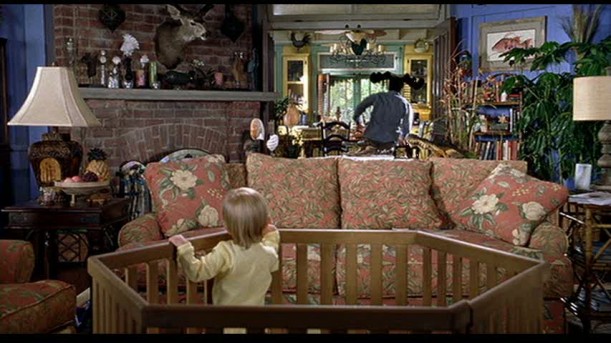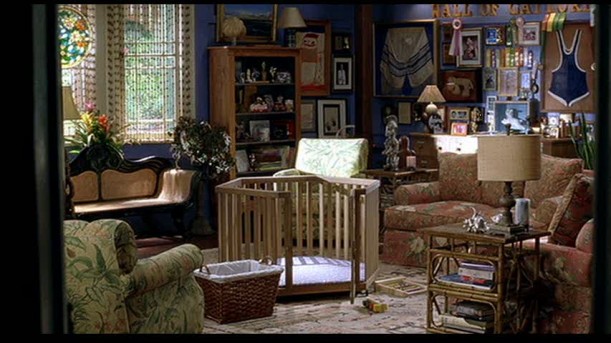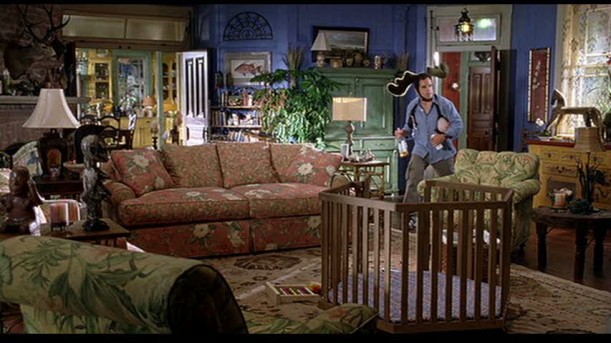 There's only one working bathroom in the house, and Bernie (Dustin Hoffman) sees no problem with sharing: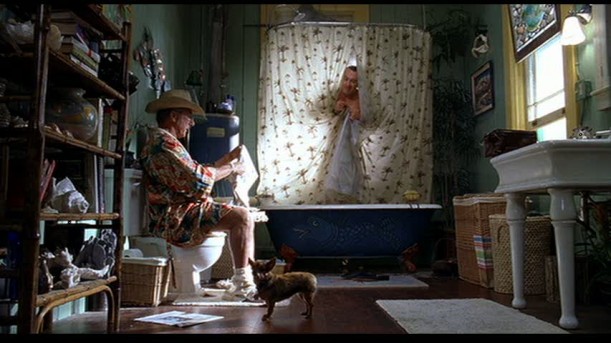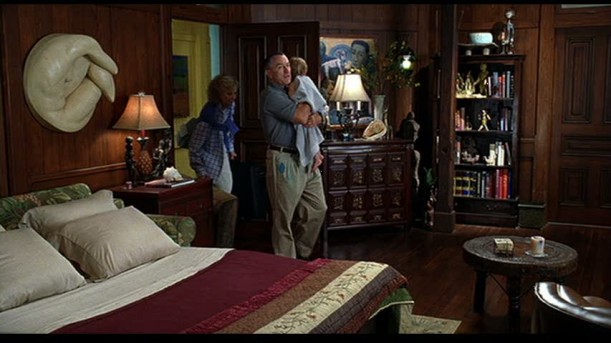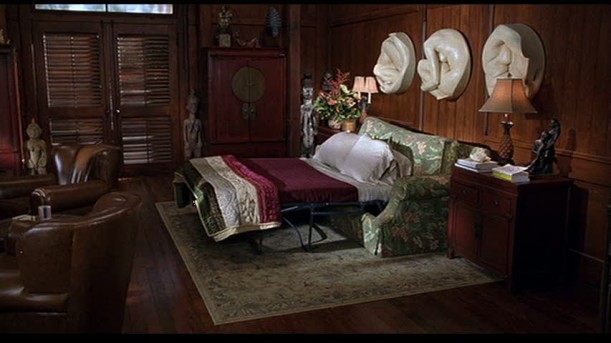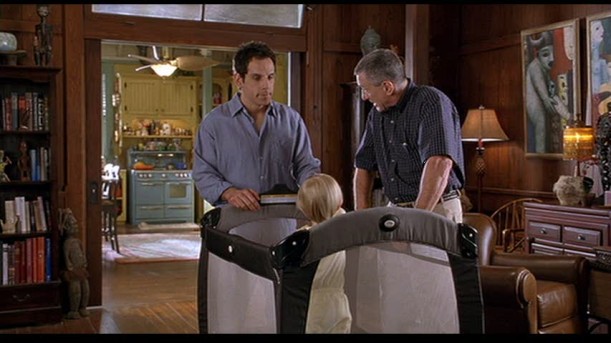 I love the yellow kitchen, and that fabulous vintage blue stove: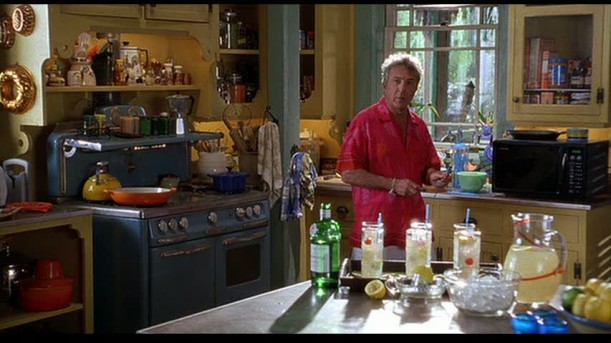 Production Editor Rusty Smith says that the rooms were all huge to make it easier to film in them.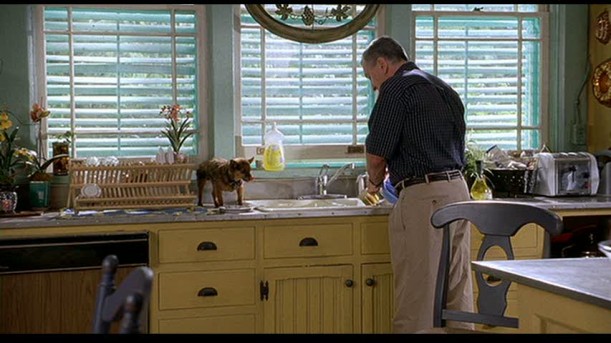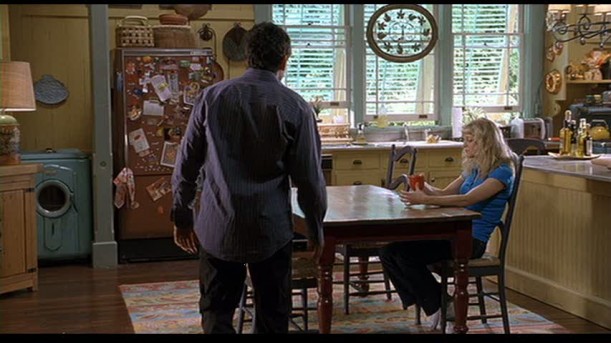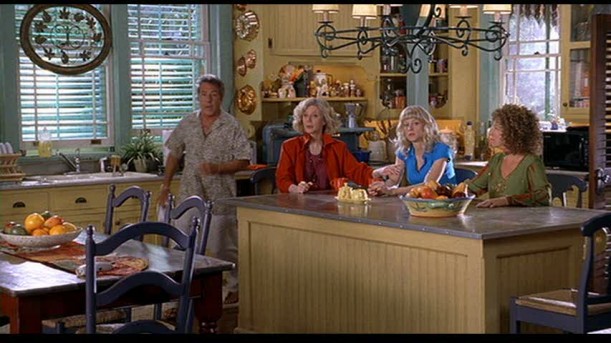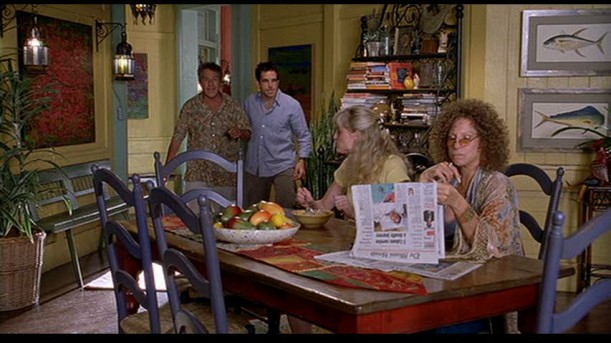 The Screened Porch: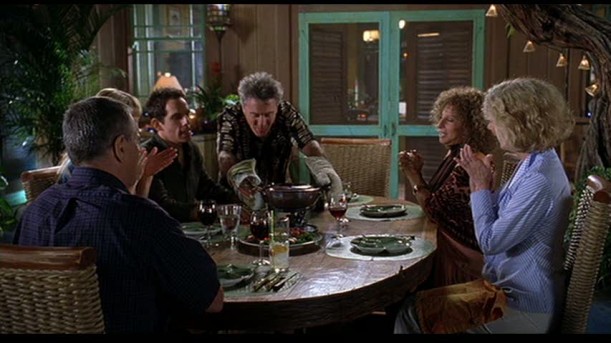 The stairs were designed like this so that the director could do a "Hitchcockian" look down them during the scene when Greg loses the baby and is frantically searching for him: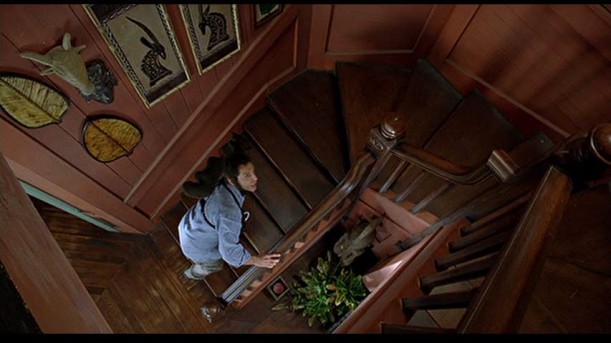 A glimpse at the upstairs hallway: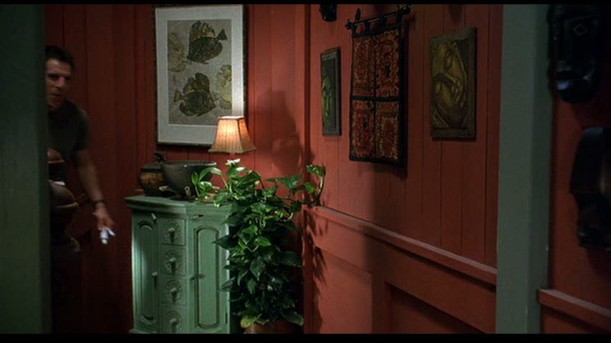 Roz and Bernie's Bedroom: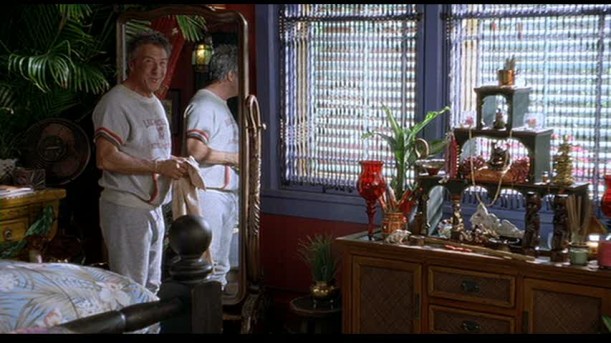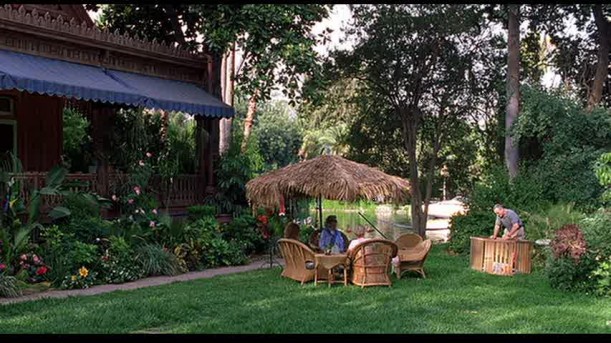 I wouldn't go for this much pattern in color in my own home, but I thought it was perfect for the house on "Focker Isle," don't you think? 🙂

P.S. Visit Houses Onscreen to see more, including…
(Visited 359 times, 2 visits today)