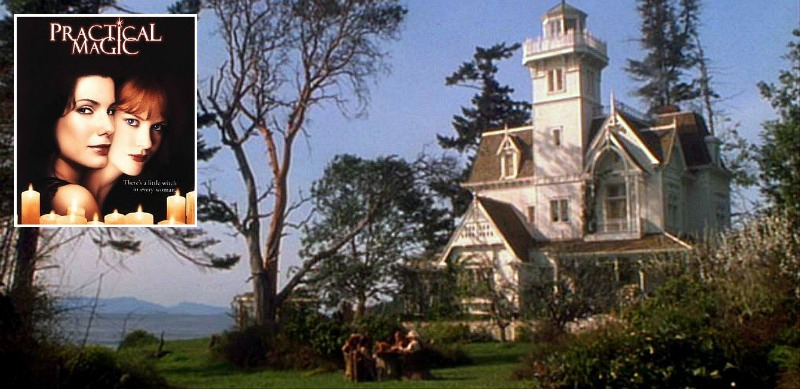 The kitchen in Practical Magic was one of the most memorable sets in that movie. So I was excited when Derek, one of my long-time readers, sent me photos of a kitchen he designed that was inspired by it.
It was part of an amazing Gothic Revival house project that he spent two years working on. Take a look!

A "Practical Magic" Kind of Kitchen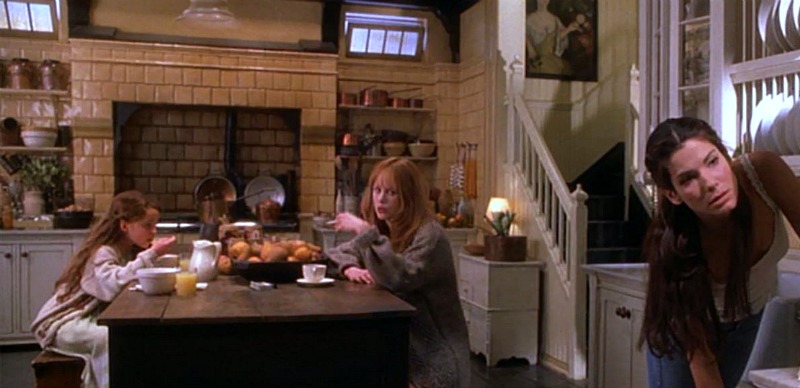 This is how the kitchen looked in the movie.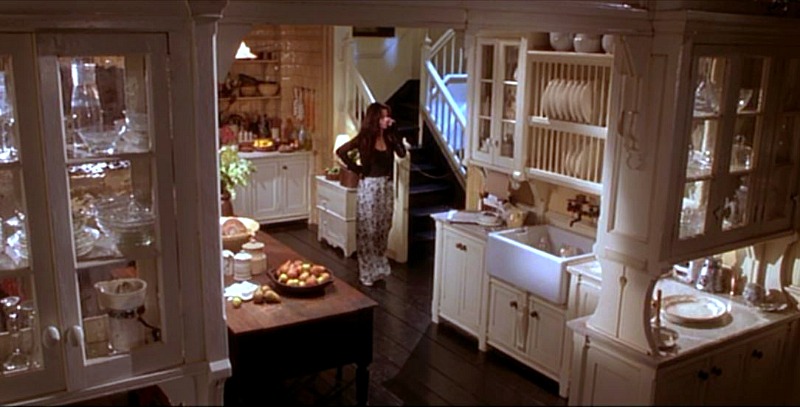 Here's how Derek interpreted that look for the house he designed: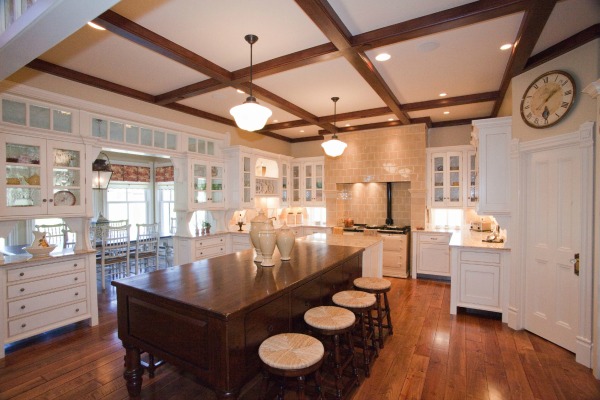 "The AGA is almost like a shrine," production designer Robin Standefer said of the gas stove that was the focal point of the movie kitchen. "This is the place where they do their work; it's where they place the cauldron."
Derek's clients have an AGA, too: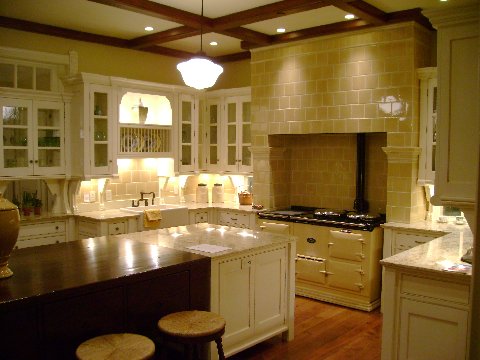 Derek says:
"The point of this entire kitchen design was to make it look like it had existed for nearly a century. No islands with bar stools, no visible microwaves, all signs of modern conveniences gone. Even the Sub Zero was disguised. The choice of an AGA range, despite its weight, price and many special requirements was completely worth it to achieve this timeless look."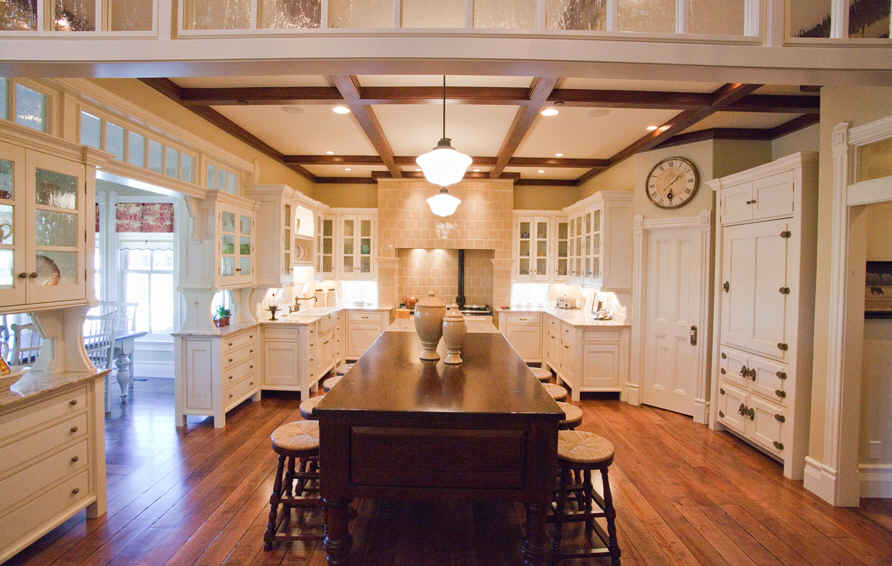 The freestanding island looks like an antique, but Derek designed it himself and had it manufactured in Central America.
He says, "It was designed after the large work tables found in some of the larger historic home kitchens."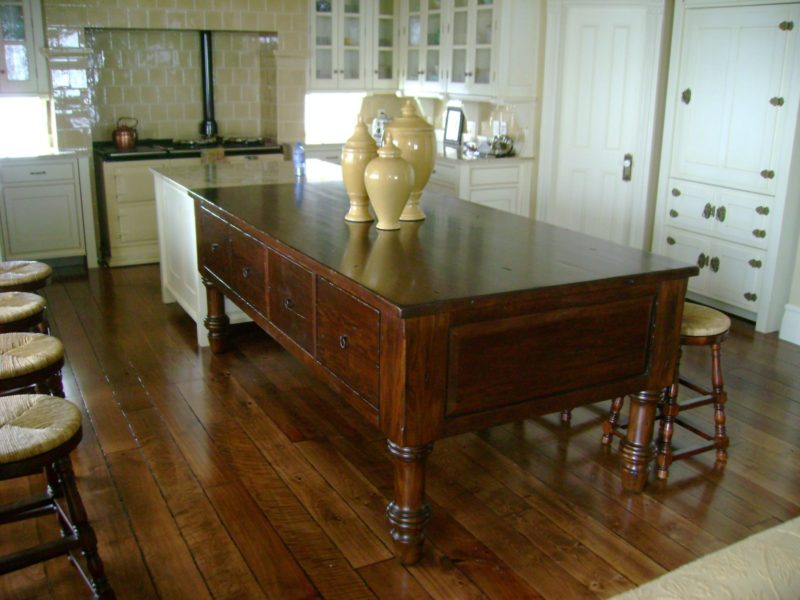 The Sub Zero disguised as an icebox:
The movie kitchen, looking into the dining area: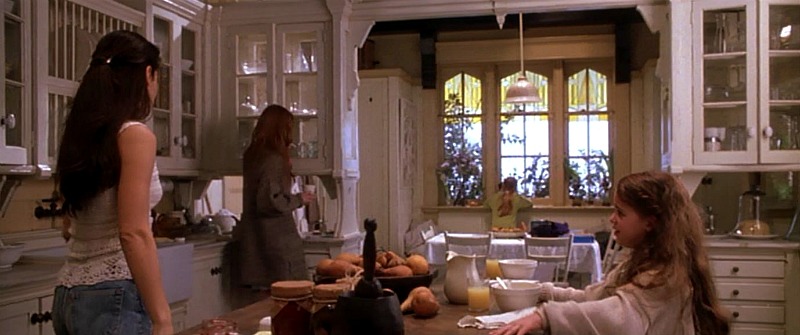 And an almost identical opening in Derek's house: