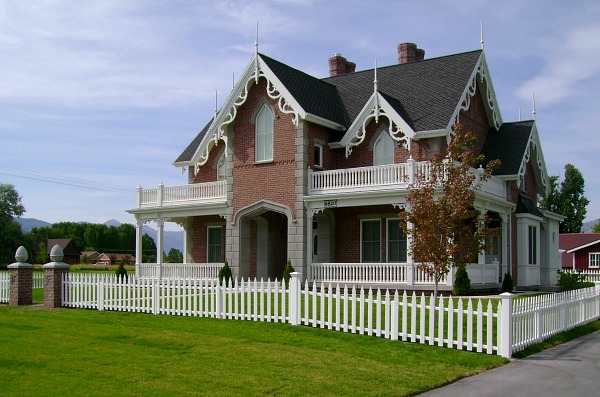 Remember the Practical Magic-inspired kitchen I showed you last week? I thought you might like to see the rest of this amazing Gothic Revival house. It was designed by Derek of Derek M Design, who says his clients wanted a new house with an old soul. I think he pulled it off. If you drove past this house, would you guess that it was finished last year?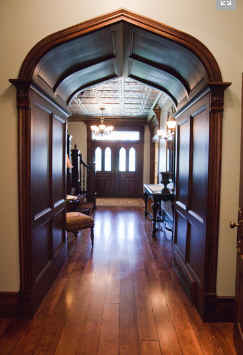 "It has truly fooled some people," Derek says. "The greatest compliment I have gotten so far is when a member of a local historic society asked what year the home was built, and I shocked her with the year 2007-2009. She honestly thought is was a renovation project of a house built in 1860."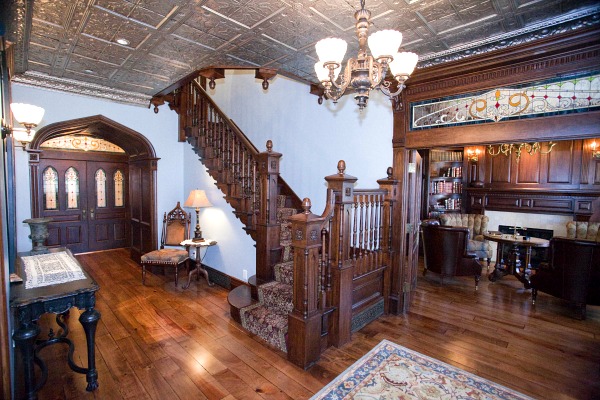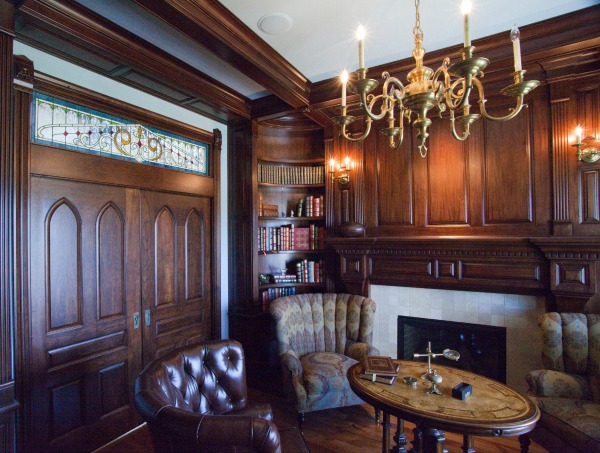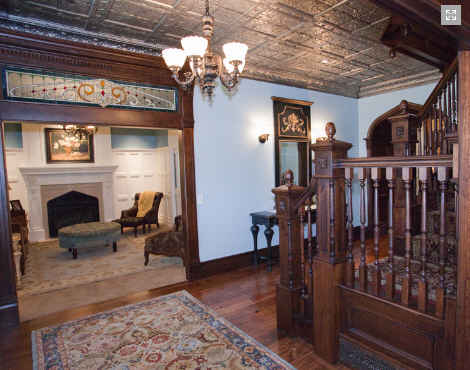 This pretty blue room reminds me of the "morning room" in Rebecca: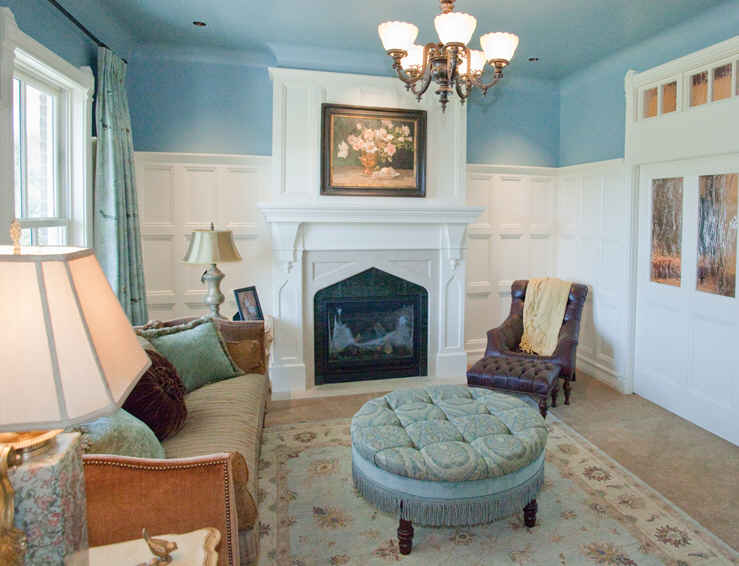 The bedroom has vaulted and beamed ceilings similar to those in the Practical Magic movie house, which inspired them: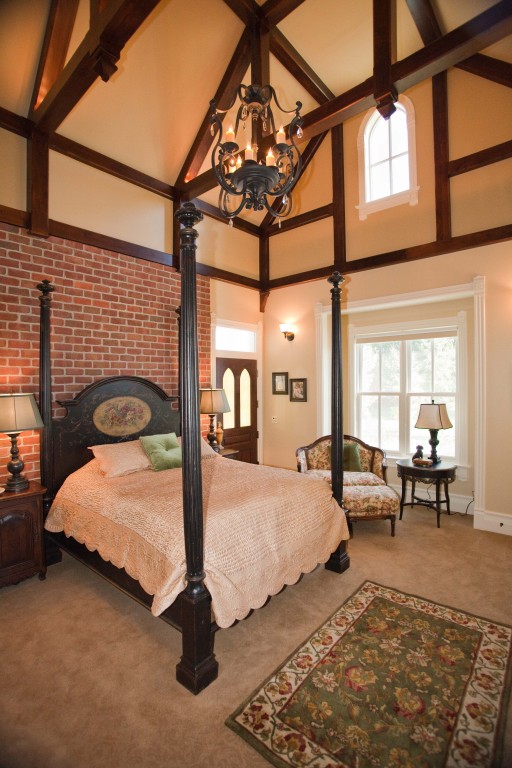 How fabulous is this window with the interior shutters?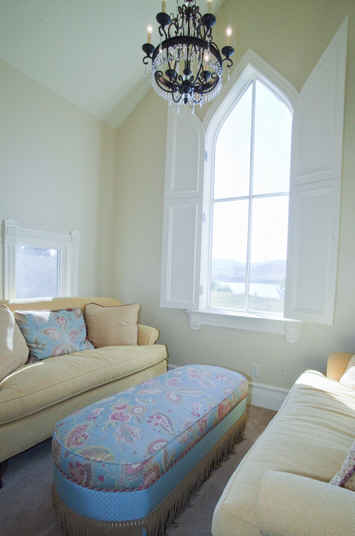 Here's the kitchen I showed you last week. You can see the rest of the photos and see side-by-side comparisons with the Practical Magic kitchen that it was inspired by here.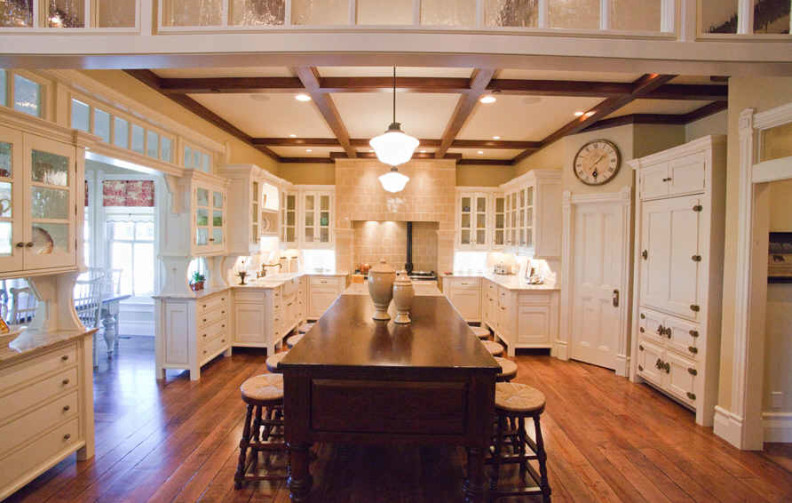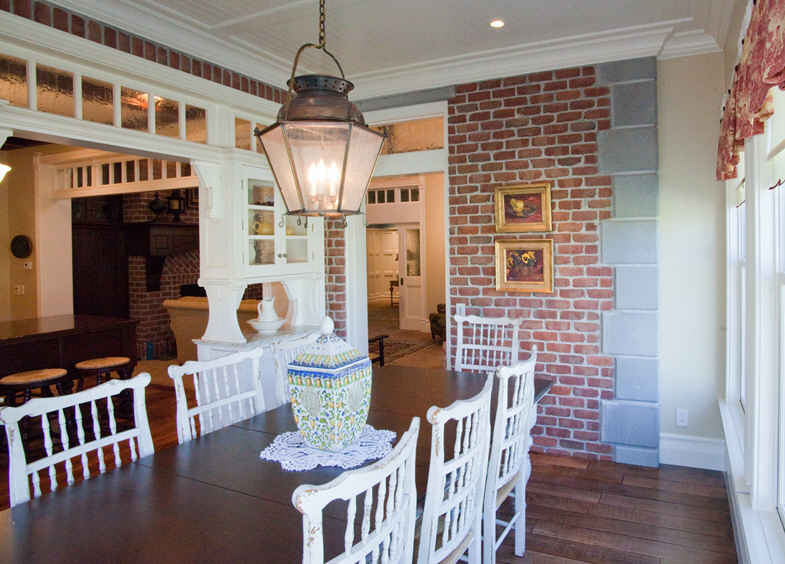 There's even a charming back staircase similar to the one in Practical Magic. I always wanted one like this off my kitchen: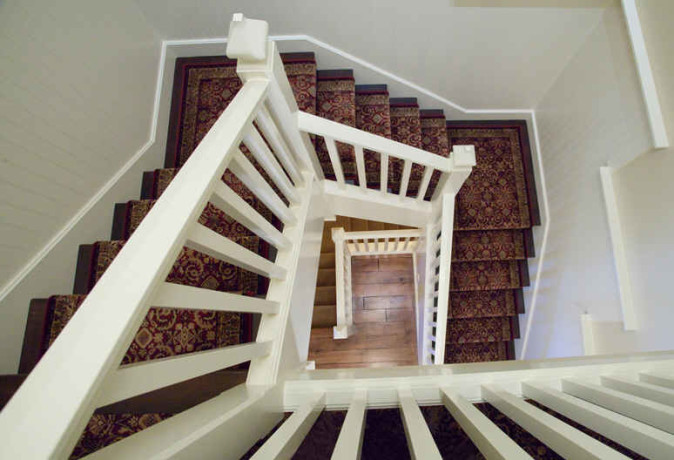 Thanks to Derek for sharing this house with us! For more information, check out the entire gallery of photos at Oviatt-Pratt & Associates.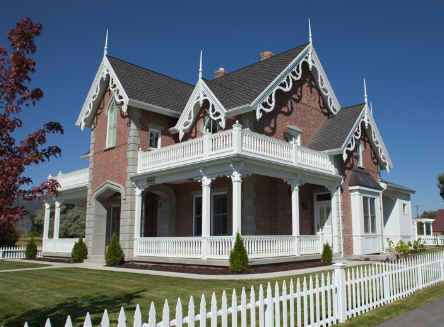 If you could build a new house with the character and spirit of an old one, what style and era would you go for?

It's the first Tuesday in November, which is Election Day in the U.S. Did you vote yet? A year ago I asked you to vote…
Frank Lloyd Wright finished the Coonley House in 1912 in Riverside, Illinois, and years later proclaimed it the "best house" he had designed. The current…