Remember the Practical Magic-inspired kitchen I showed you last week? I thought you might like to see the rest of this newly built home in Huntsville, Utah, which caught my attention because it looks like it's been there a lot longer than it has.
It was designed by Derek Mecham with Oviatt Design Group, who says his clients wanted a new house with an old soul. The result was inspired by traditional Gothic Revival style.
If you drove past this house, would you guess that it was finished last year? Take a look inside and see how they managed to blend the new with the old.

A New House with Gothic Revival Style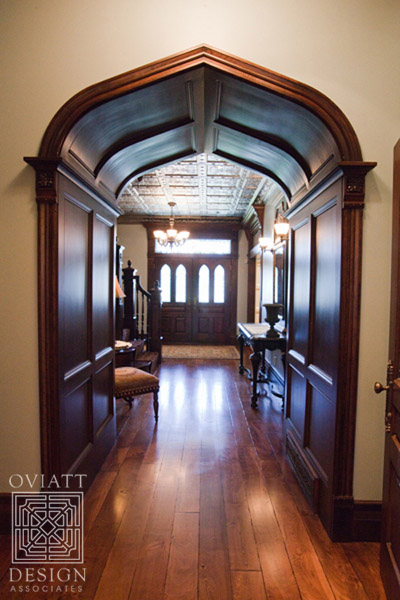 It has truly fooled some people into assuming it's an old house, Derek says.
He adds, "The greatest compliment I have gotten so far is when a member of a local historic society asked what year the home was built, and I shocked her with the year 2007-2009. She honestly thought is was a renovation project of a house built in 1860."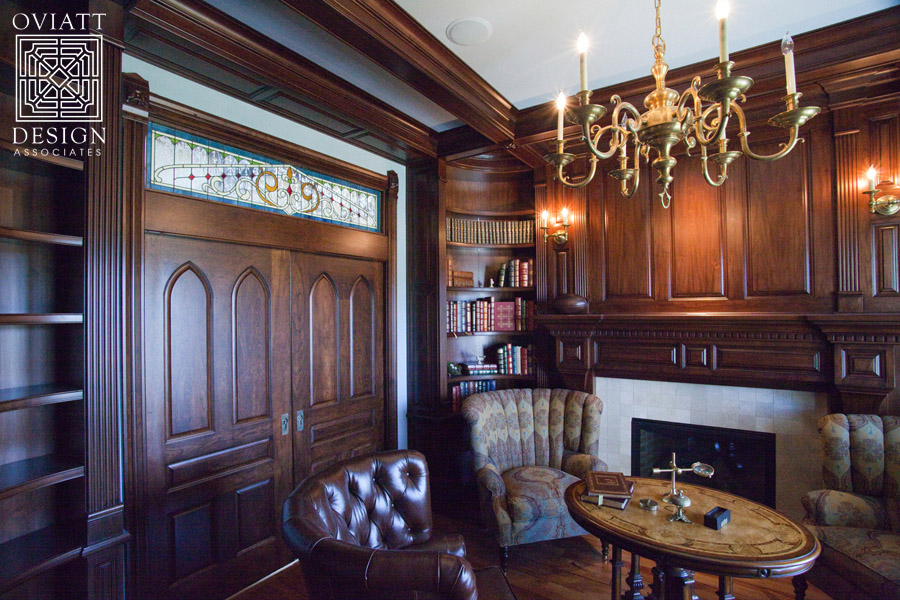 The house has vintage light fixtures, stained-glass transom windows, and gorgeous
stained wordwork to achieve the effect of an older home.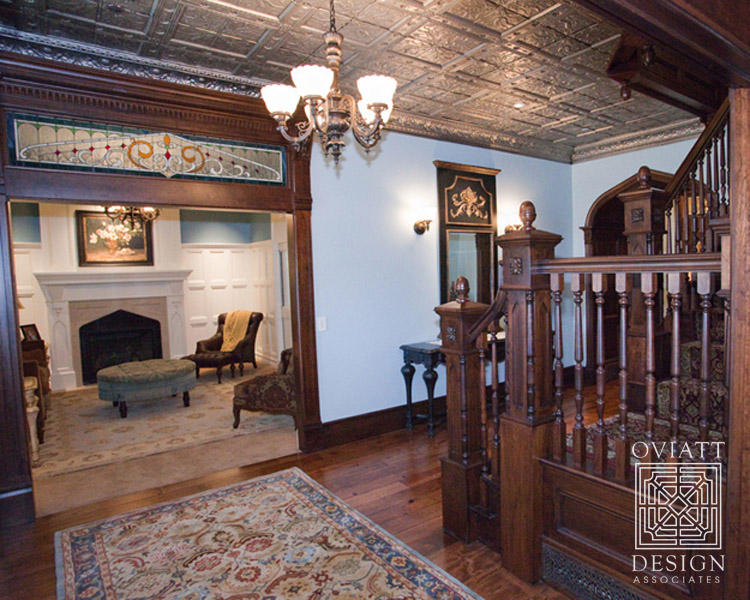 This pretty blue sitting room reminds me of the "morning room" in Rebecca: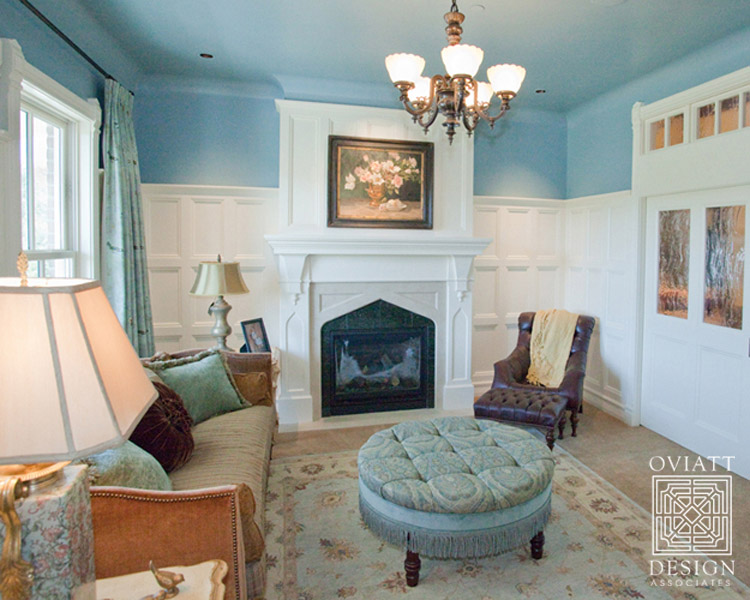 The bedroom has vaulted and beamed ceilings similar to those in the Practical Magic movie house, which inspired them: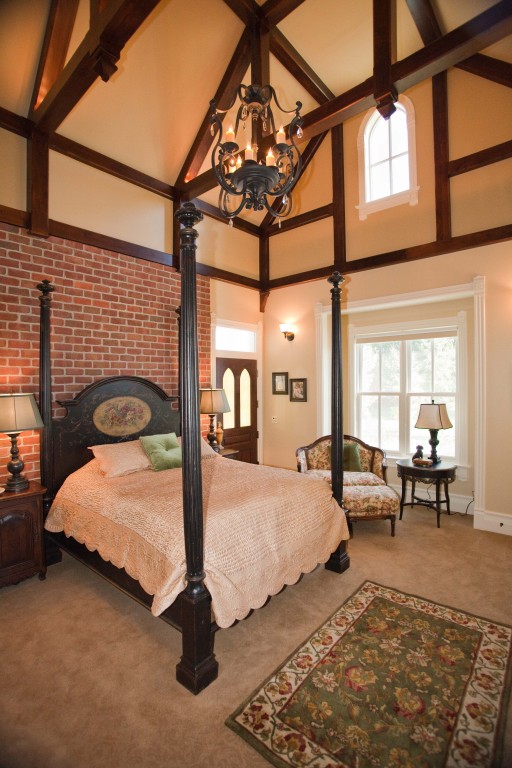 How fabulous is this window with the interior shutters?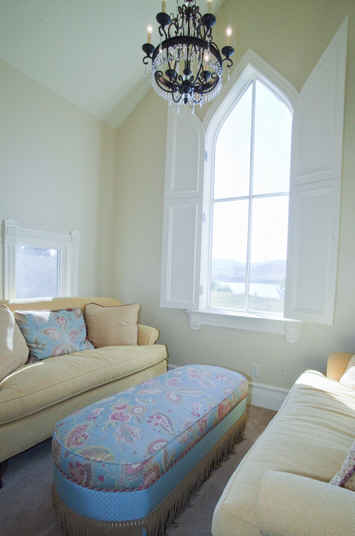 The kitchen was inspired by the one in the movie Practical Magic. See the similarities?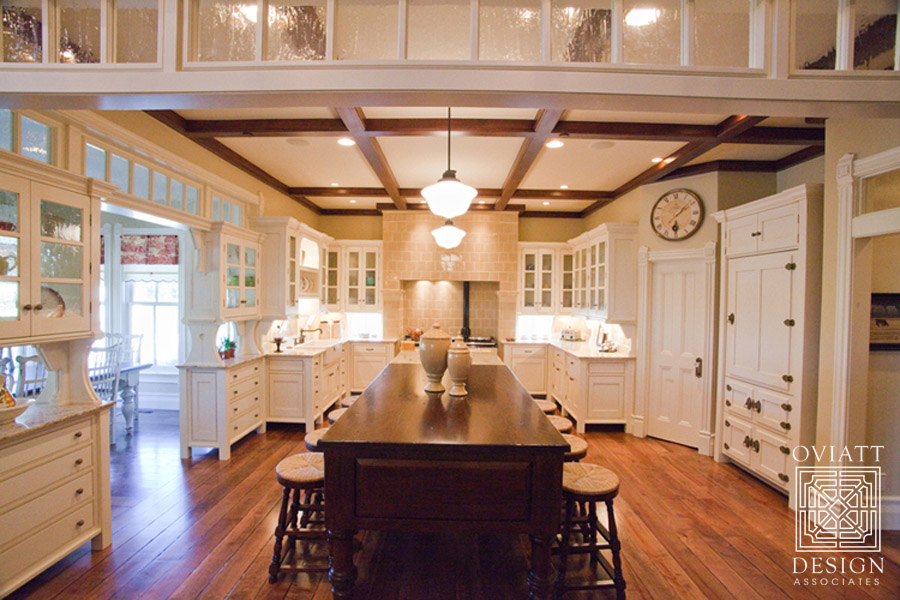 You can see the rest of the photos and see side-by-side comparisons with the Practical Magic kitchen here.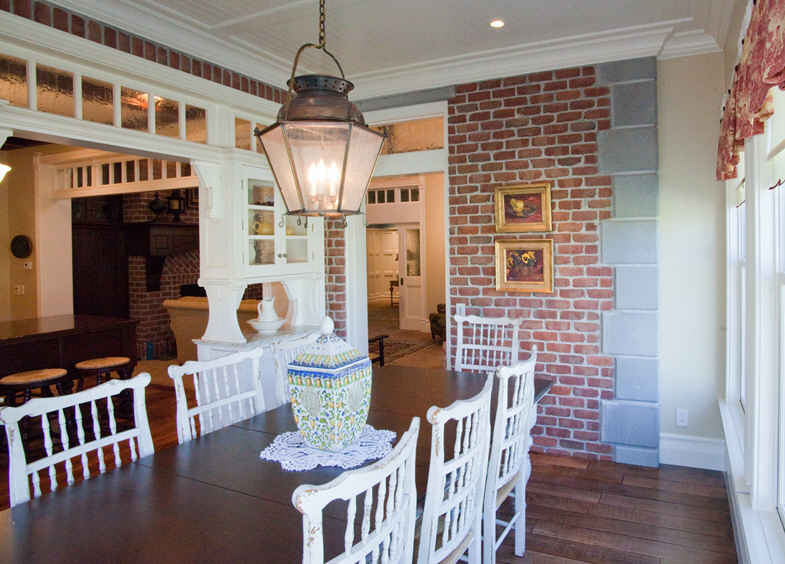 It has an AGA as a focal point in the kitchen, another nod to the one in Practical Magic: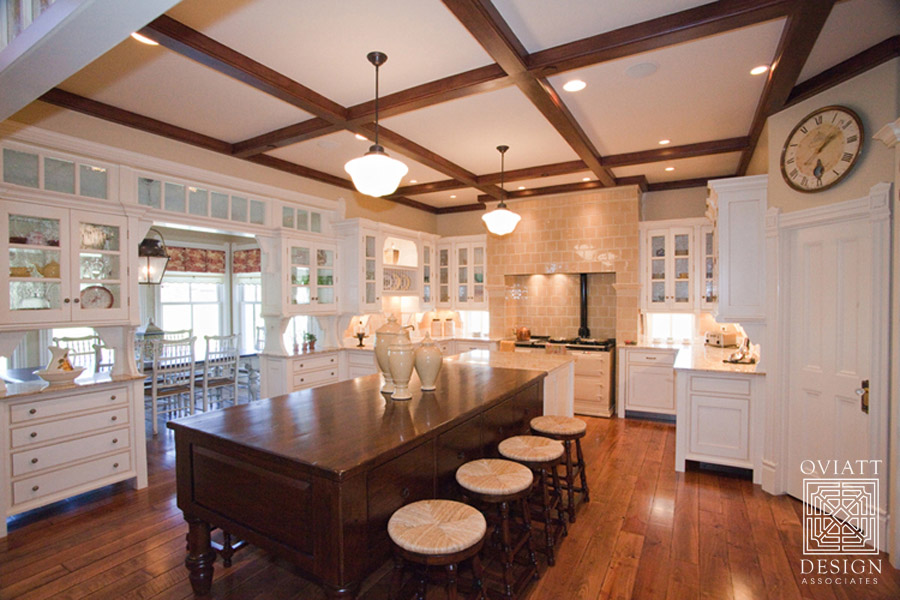 There's even a charming back staircase similar to the one in Practical Magic. I always wanted one like this off my kitchen: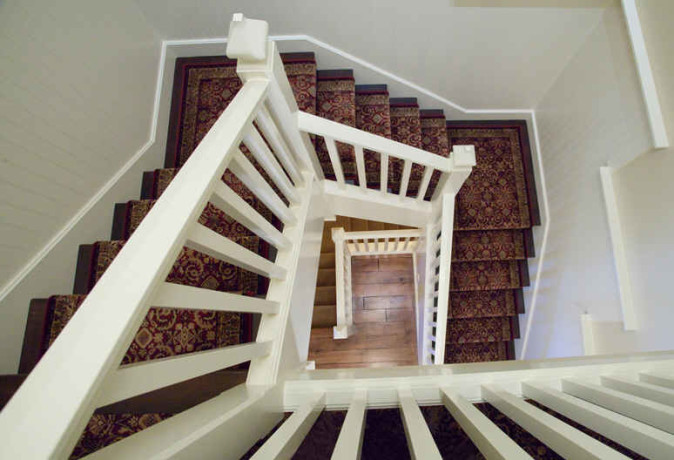 Gothic Revival was an architectural movement popular from the late 1740s through the 1870s. It's sometimes called Victorian Gothic and was a contrast to the neoclassical styles that were prevalent during that time.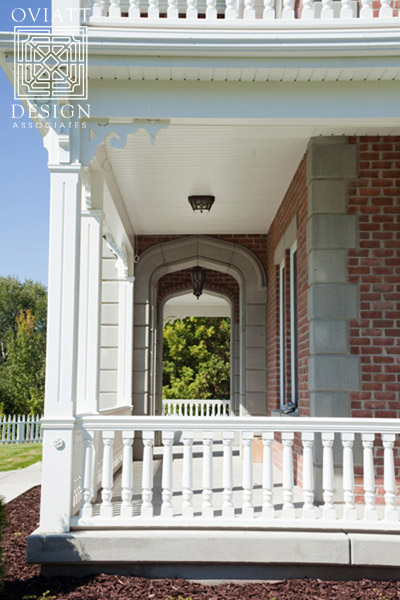 According to PHMC:
The most commonly identifiable feature of the Gothic Revival style is the pointed arch, used for windows, doors, and decorative elements like porches, dormers, or roof gables.
Other characteristic details include steeply pitched roofs and front facing gables with delicate wooden trim called vergeboards or bargeboards. This distinctive incised wooden trim is often referred to as "gingerbread" and is the feature most associated with this style.
Gothic Revival style buildings often have porches with decorative turned posts or slender columns, with flattened arches or side brackets connecting the posts.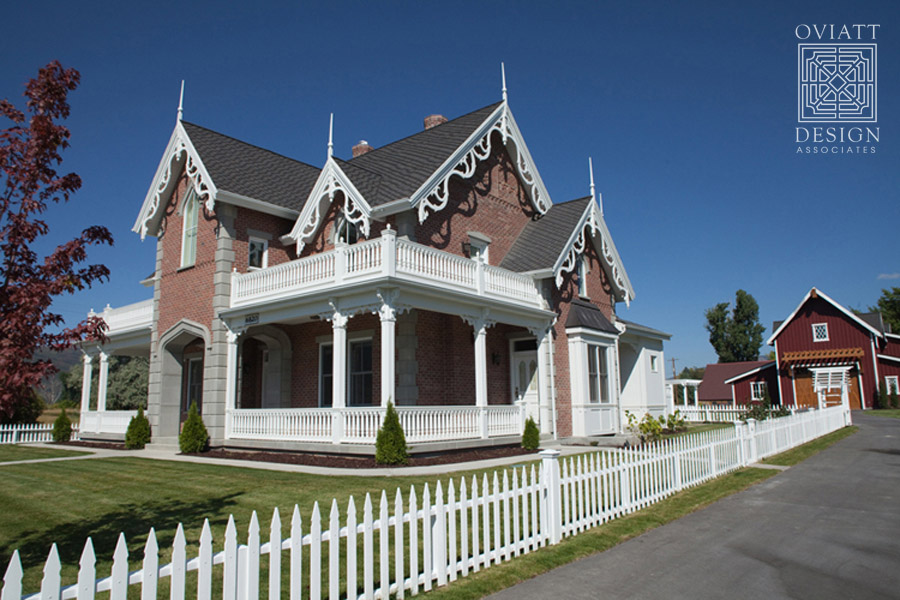 Thanks to Derek for sharing this house with us!

For more information about this new house built with Gothic Revival style,