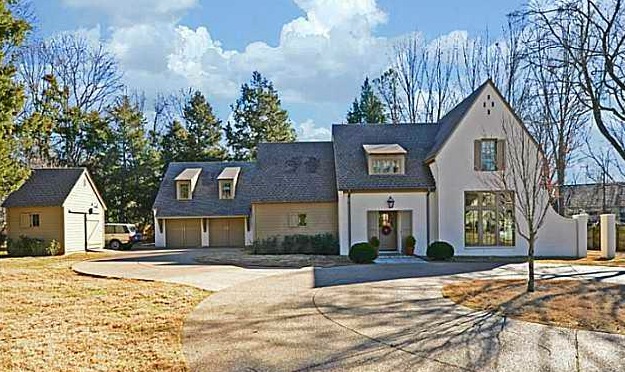 A reader and architect named David wrote me about the house he designed for his family in Germantown, Tennessee.
"It's in an older neighborhood, developed in the late 70s, so we are surrounded by older homes and mature trees, which is great."
He describes the house as a mix of "modern farmhouse" with "some English cottage/arts & crafts influence."
It's on the market, so take a look!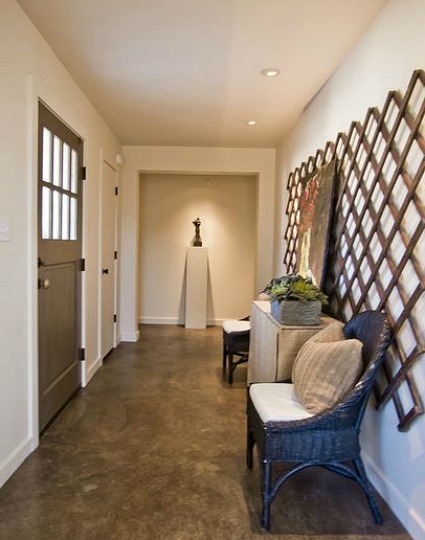 David says, "It has concrete floors which are stained & waxed dark, which was great for small kids, easy to clean & they don't scratch like hardwood."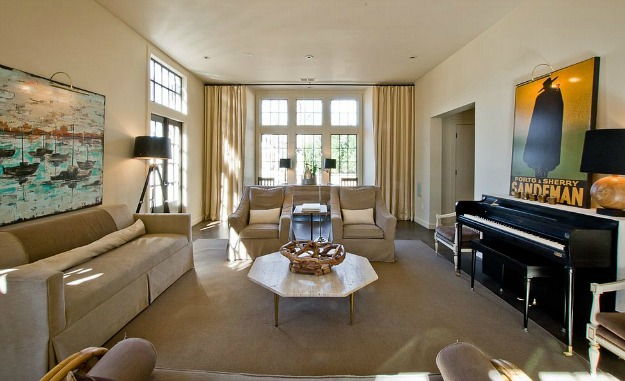 "We don't have any ceiling moldings, and most of the rooms are the same color for the walls trim and ceiling. Wood planked walls, galvanized metal fixtures, and marble counters I think balance out the stark qualities of the monochromatic/modern aesthetic."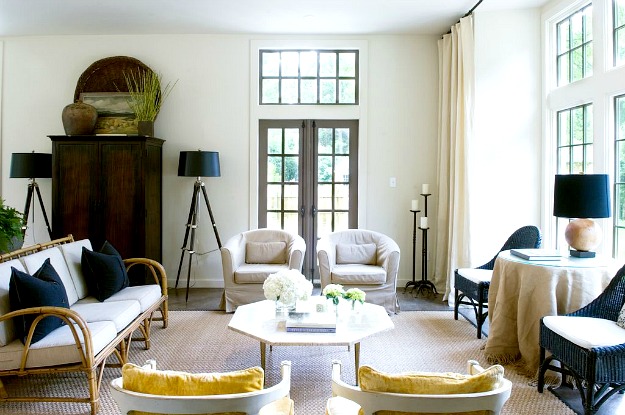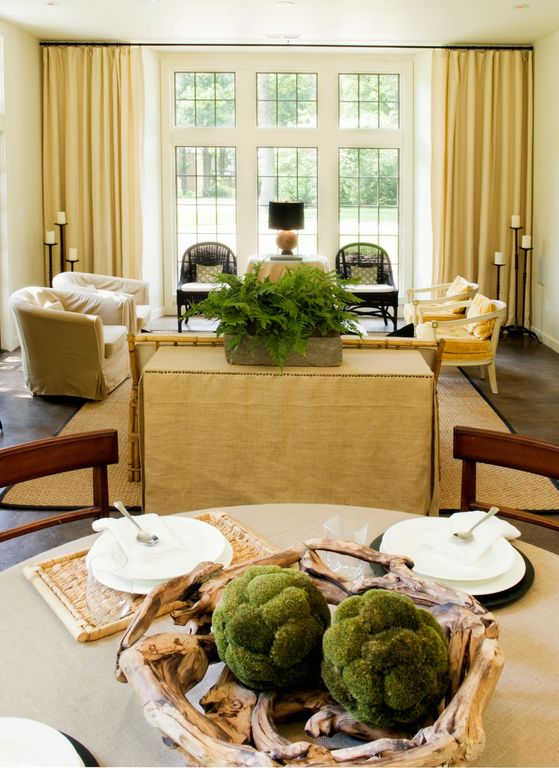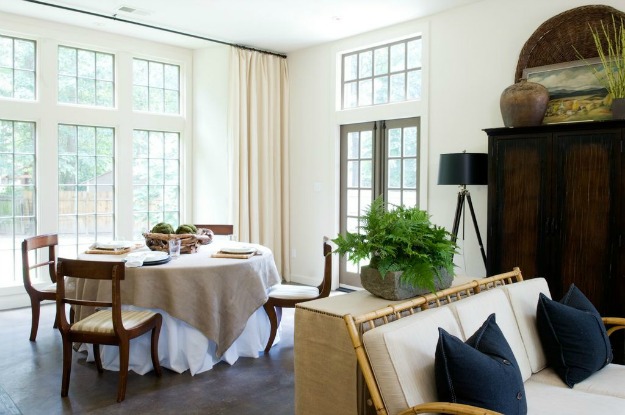 "We love all the natural light, and my wife loves all the hidden storage, like the shelving behind these curtains in main room:"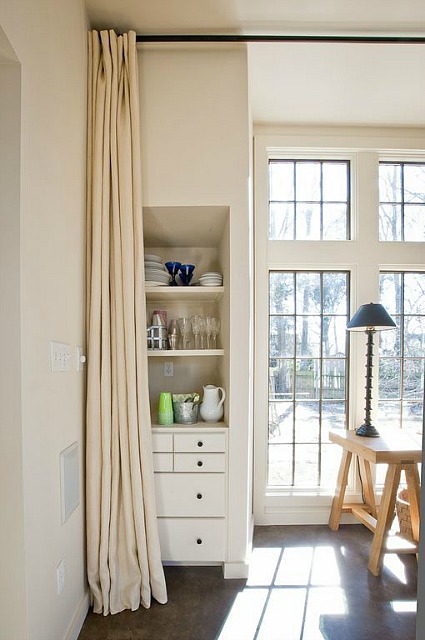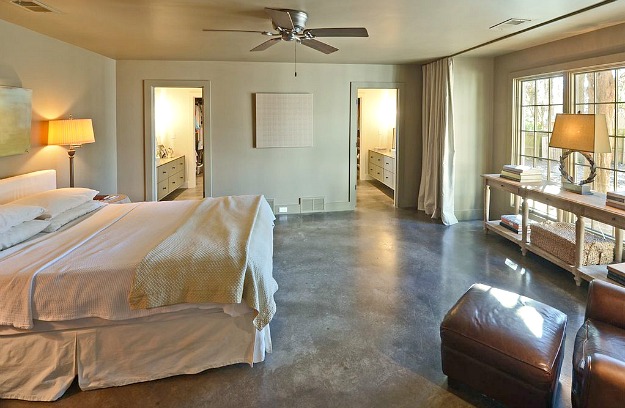 "My favorite feature is the separate his/her bathroom.
We share a common wet room with showers and tub but have our own vanities, toilets and closets."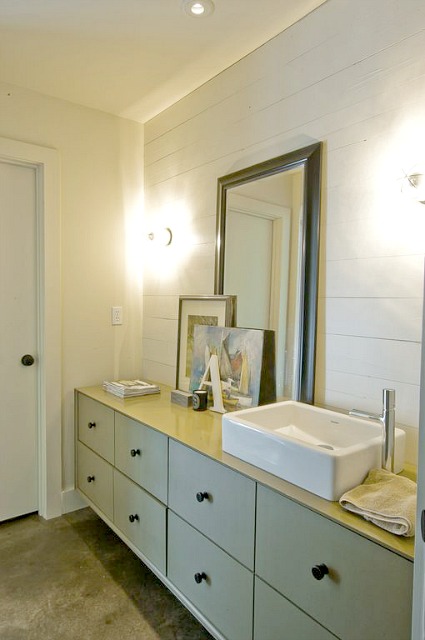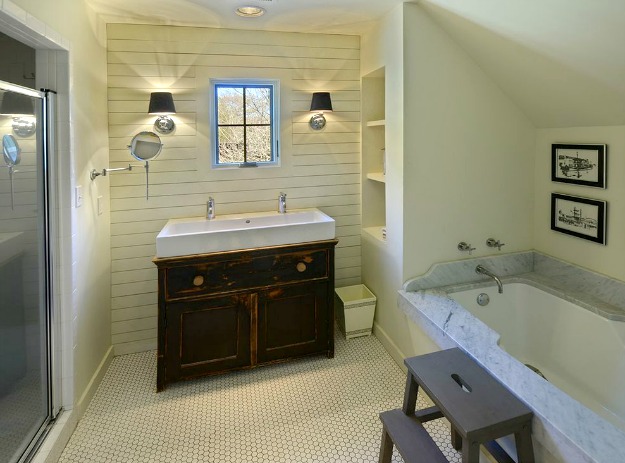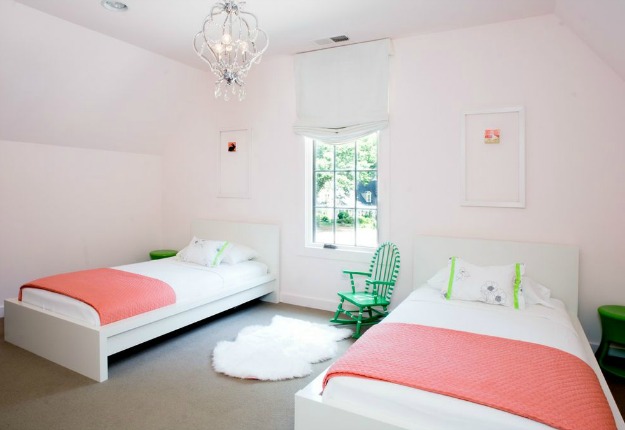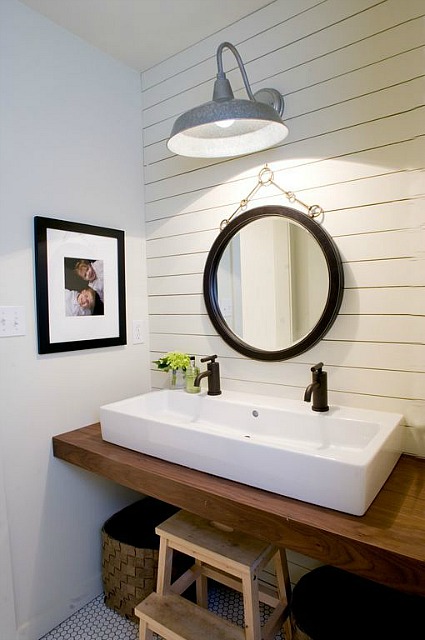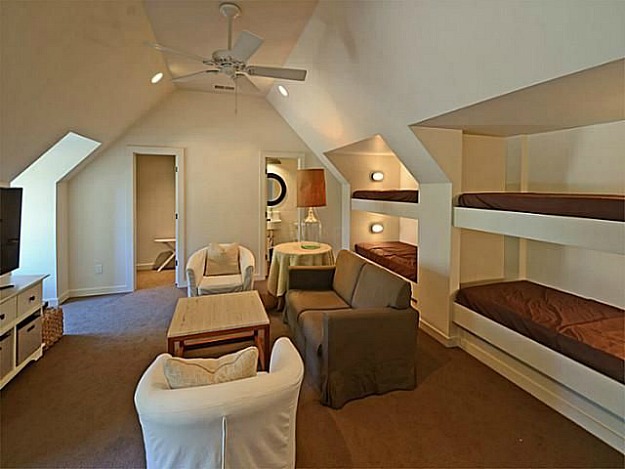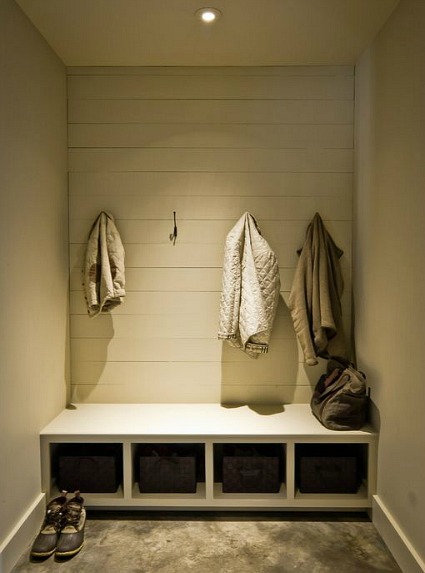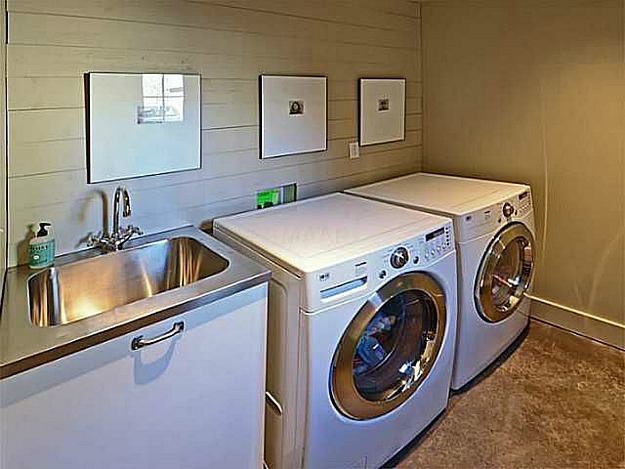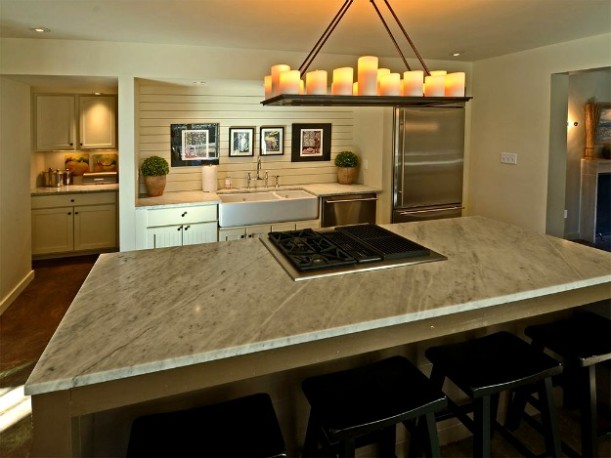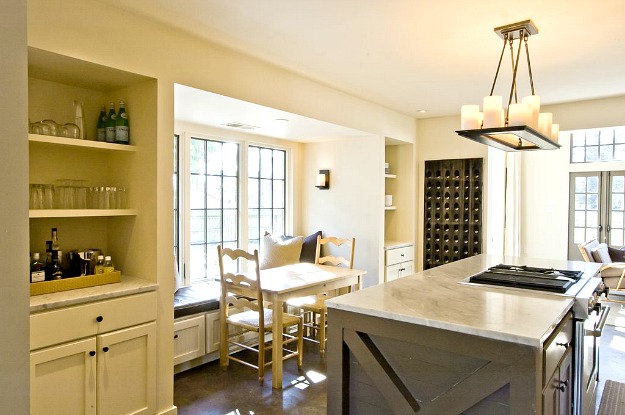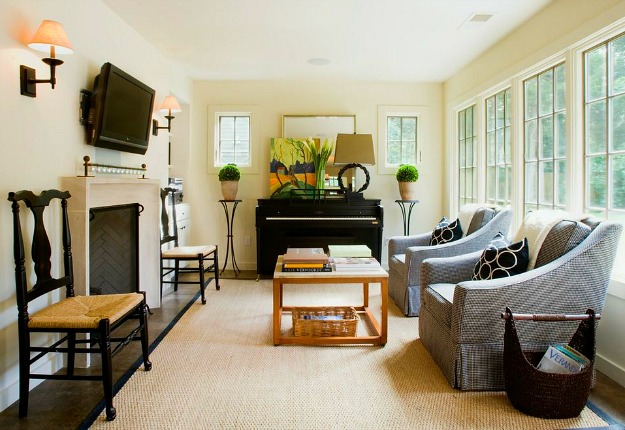 "I also love the swing-out carriage-style garage doors….which I know is sort of a minor detail. We just recently completed the addition which included the garage and master bedroom down…so perhaps that's why I'm so excited about those two things in particular!"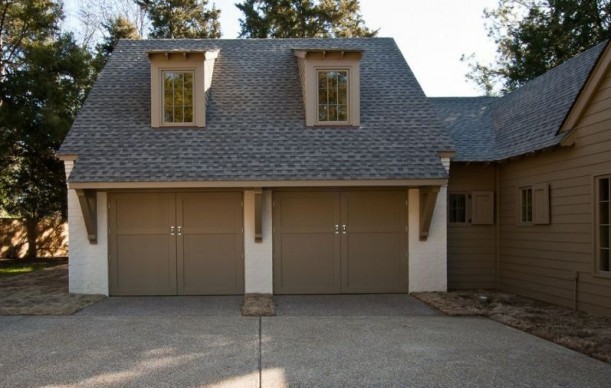 I always like seeing houses that architects design for themselves because you can tell how much thought went into every detail.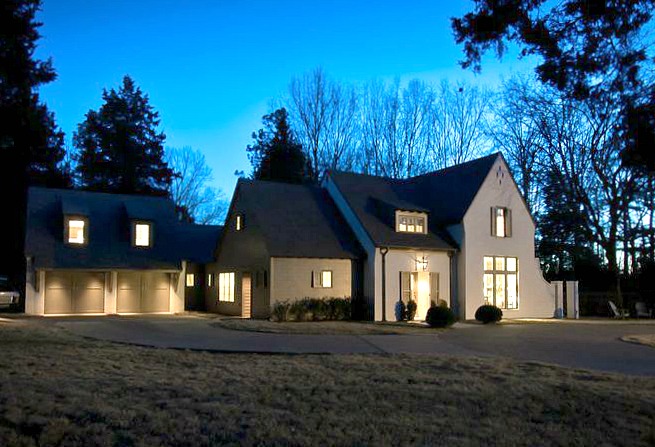 Thanks to David for sharing his home with us!

For more photos and details, check the listing.