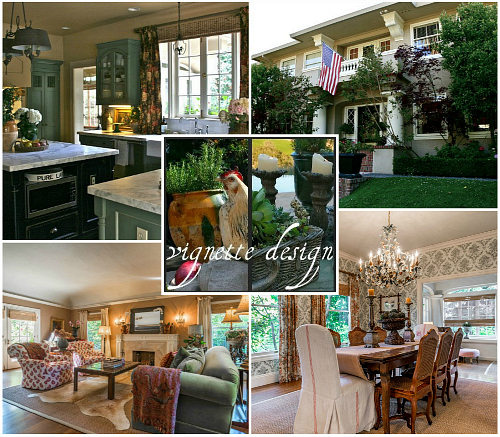 Delores Arabian's blog Vignette Design often showcases her lovely old house in San Mateo, California. It was built in 1906 as a summer home for a family looking to escape the fog and noise of San Francisco. Now Delores and her husband are selling it and moving from the suburbs to the city themselves…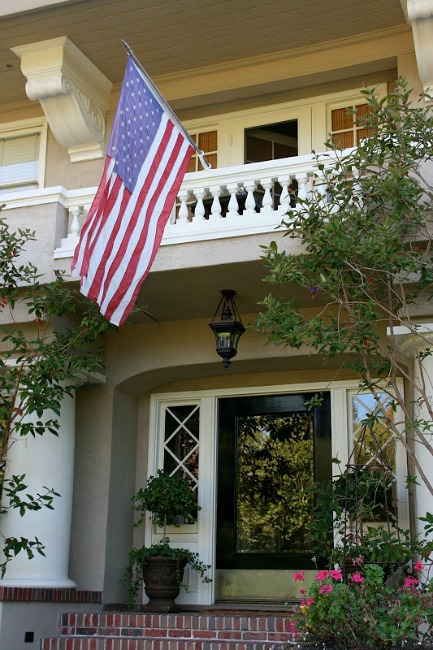 The listing says, "Exquisitely restored circa 1906 home, masterfully renovated for 21st century living. Set on approx .5 acre with private lush rear yard with pool and built-in BBQ. This is a once in a lifetime chance to own one of the finest homes on the Peninsula."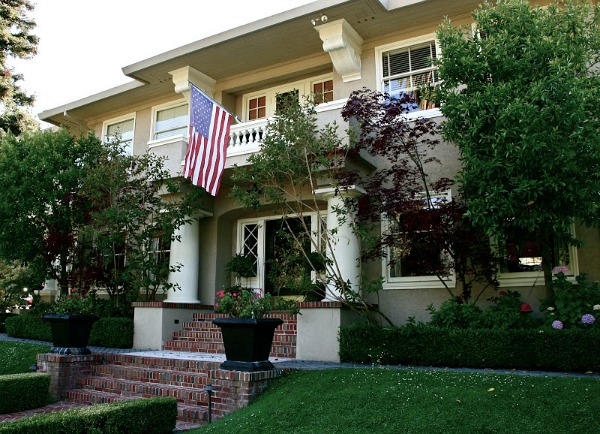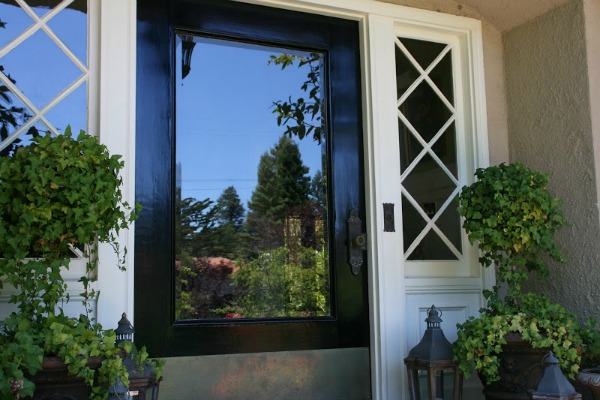 Delores says, "It's hard to tell what is original and what has been added on to or 'improved' throughout the years, but my take is that it was originally a Craftsman style home. The staircase in the entry hall reflects that style."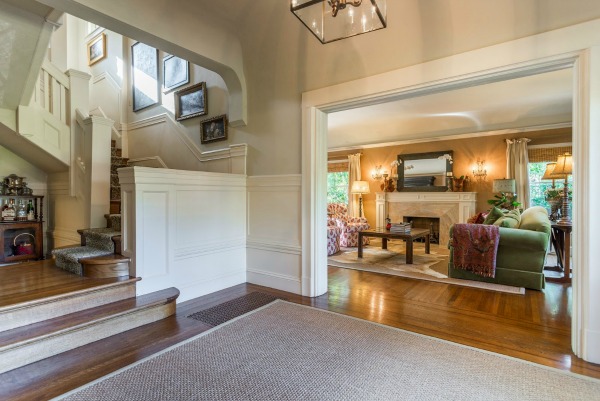 Readers of her blog may remember when the entry hall was green. Here's an older photo of it: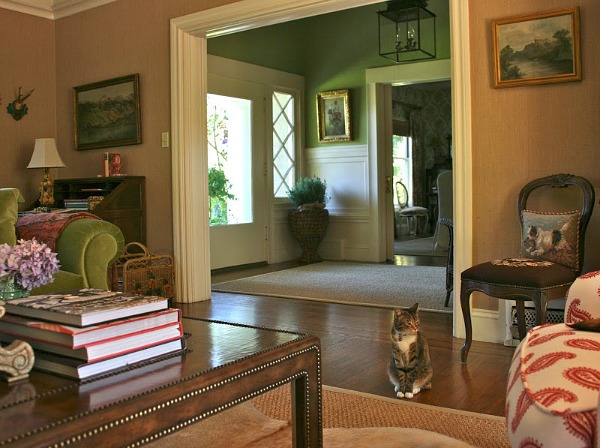 She says, "I love mixing patterns! The dining room is the perfect place to do that too."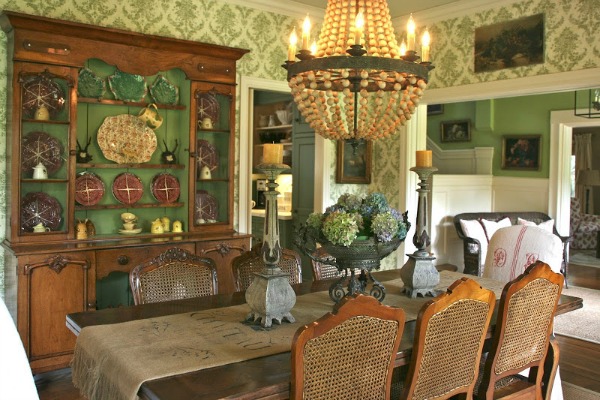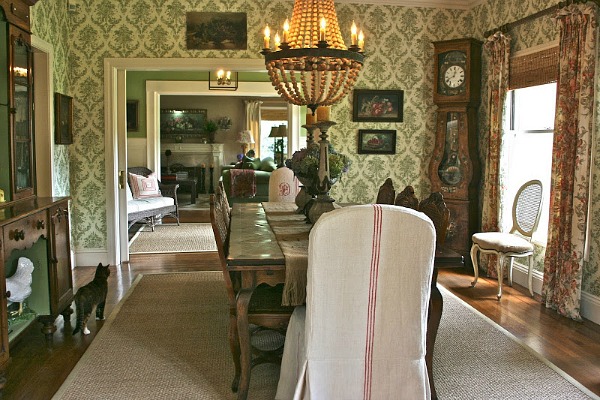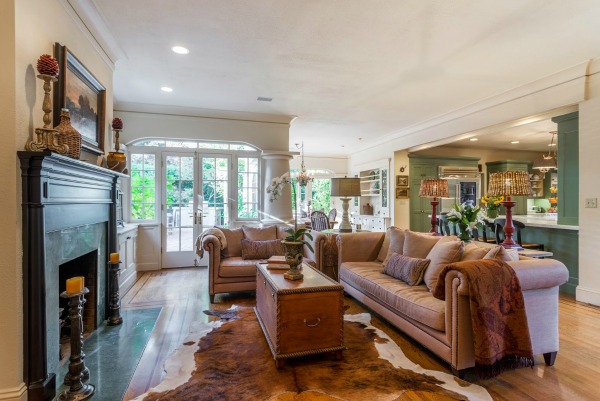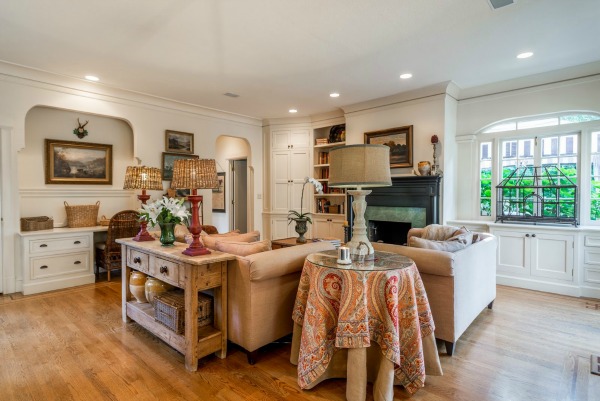 The kitchen features countertops with honed Calacatta Oro marble and white subway tile on the walls.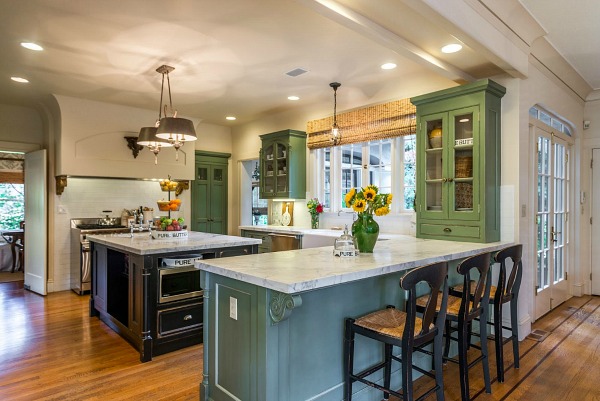 I love how warm it looks. This makes me want to go downstairs right now and paint my white cabinets green.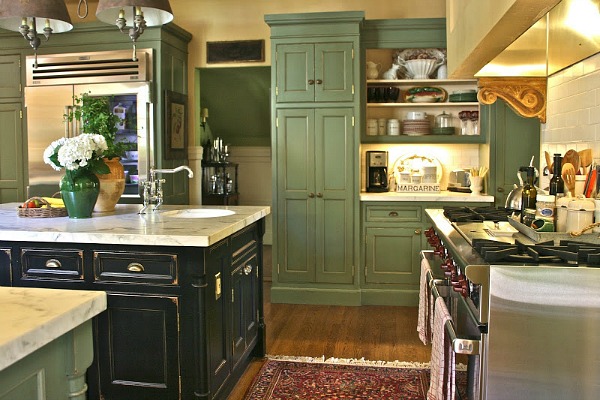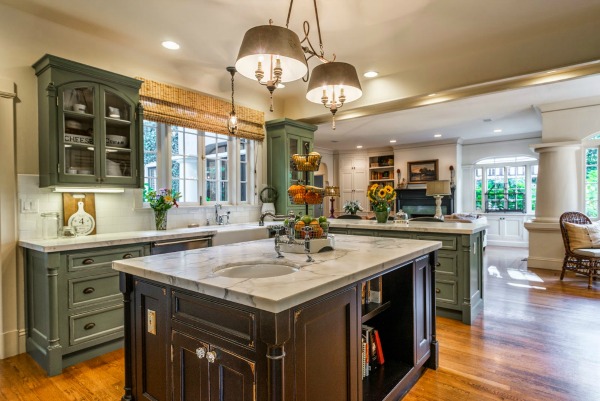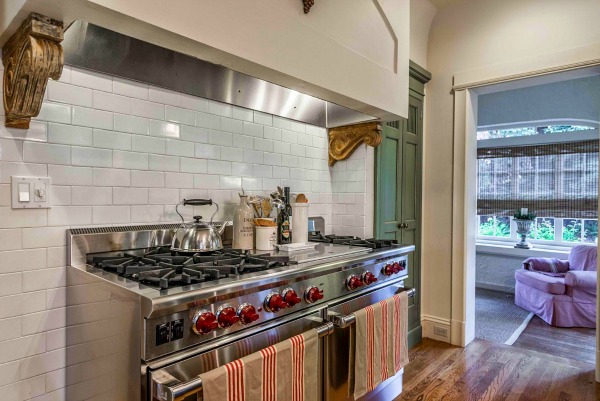 She says she pretty much lives in the sunroom off the kitchen, and I can see why!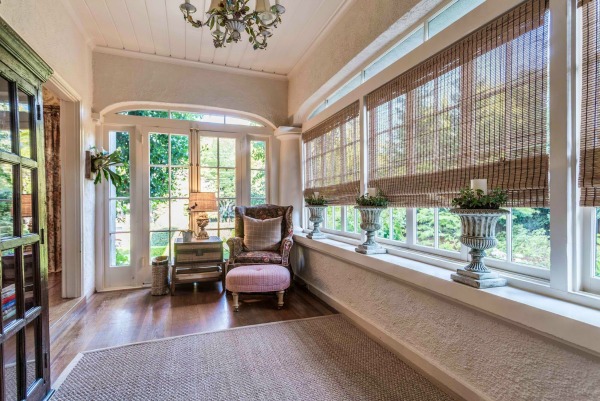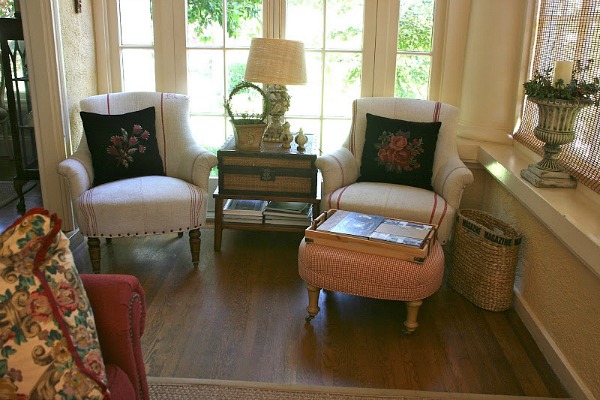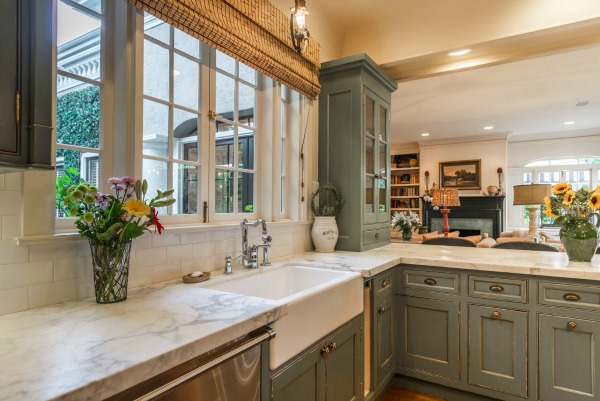 The breakfast area next to the kitchen has a cozy built-in banquette with an extra long farm table and wicker chairs.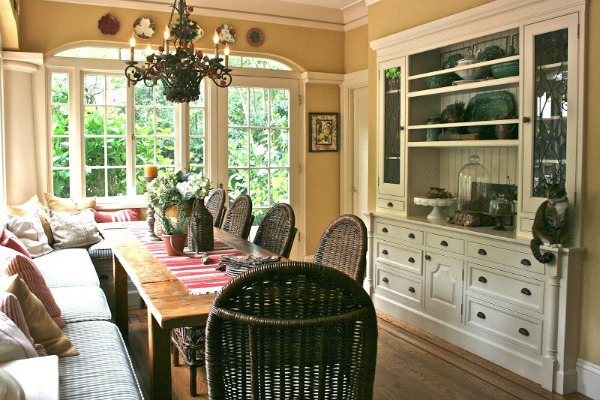 A photo of the space from the listing: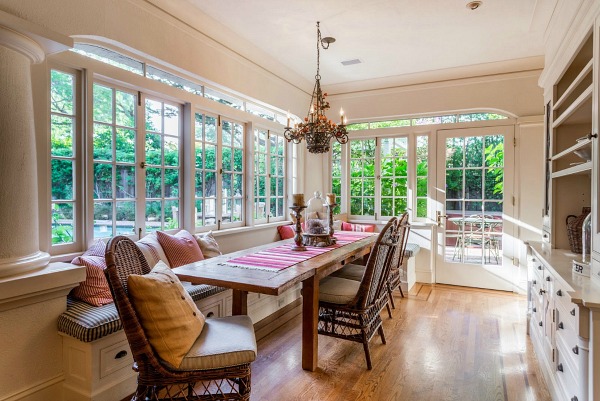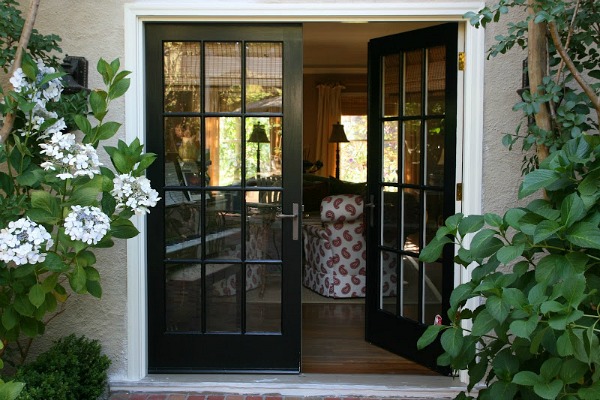 Delores says, "Our house has seen its fair share of parties over the years, from Little League to band parties and even a couple of 50th birthday parties. It has been a wonderful home to raise our children, and it is full of memories."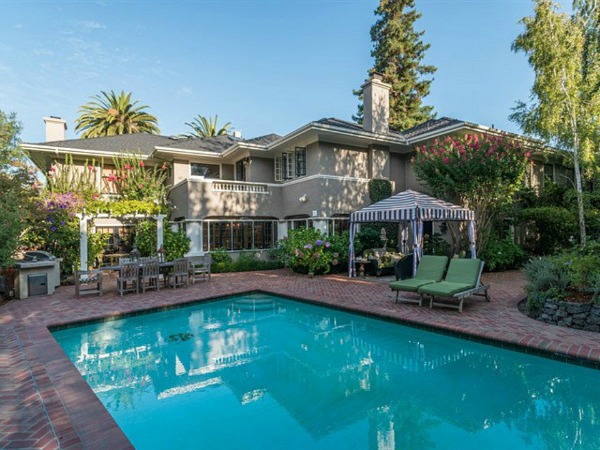 As hard as it must be to leave it behind, she says they're ready to pass it on to the next family to create their own memories here. "That's the beauty of this old home — we are just a small part of her history!"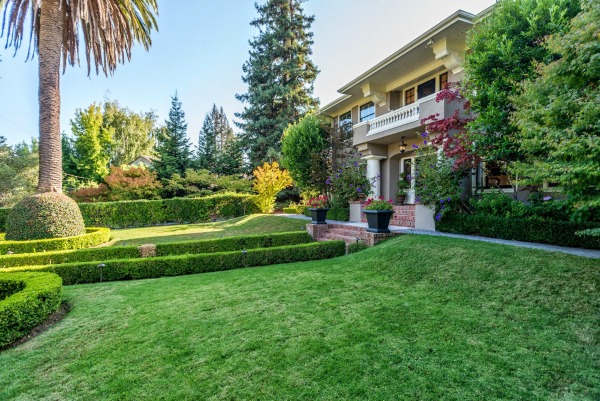 Thanks to Delores for sharing her lovely home with us! Follow her blog Vignette Design and you'll see the new place they're remodeling in the city, too. Check the listing with Harber and Harber for more information and photos by Nate Donovan.

P.S. Visit Bloggers at Home to see more, including…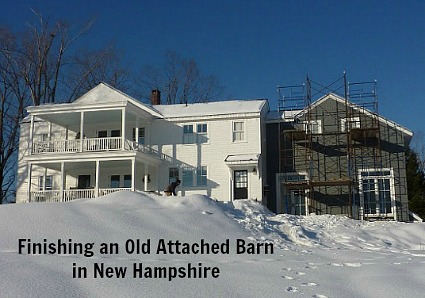 Joan Turns an Old Barn into a Beautiful New Room: For the Love of a House
1. An 1880s Carriage House in Darien Confession: I've had a crush on Captain von Trapp Christopher Plummer since the first time I saw The Sound…
This "English Manor" in Marietta, Georgia, is newer than it looks. It was built in the last decade but was designed to have the look and…