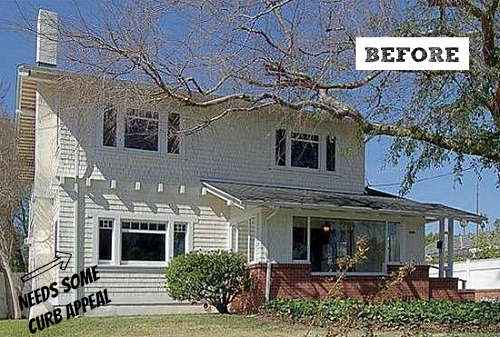 This 104-year-old Craftsman-style house in Pasadena was an all-white washout in need of some curb appeal to help it sell.
It was a bit of a challenge because the entry door is on the side of the house instead of in front.
Thanks to some new paint and landscaping, it's turning more heads now. Take a look!

An Old California Craftsman Gets a New Look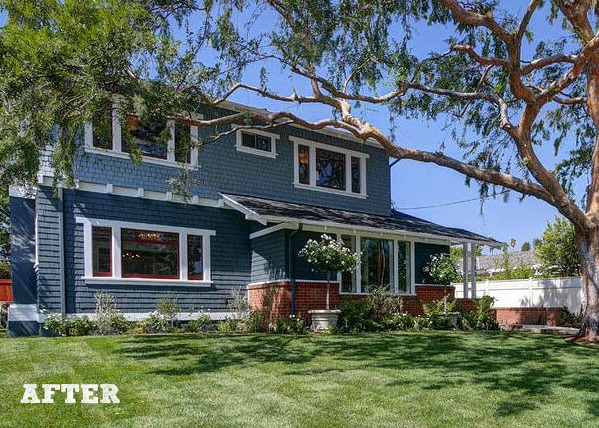 Now the trim and details of the house really make an impression. Can you spot all the changes they made to the exterior? Here's an angle that shows the front door before, which is on the side of the house facing the driveway: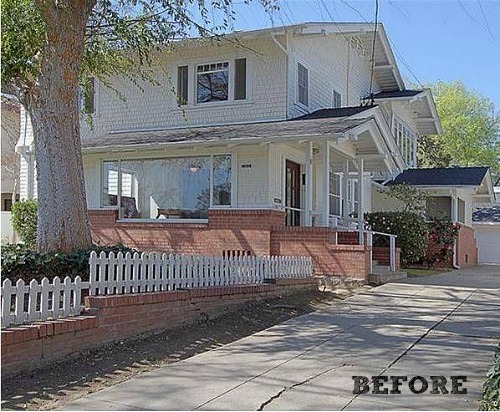 As much as I like white houses, the Craftsman style of the house just looks more interesting with color.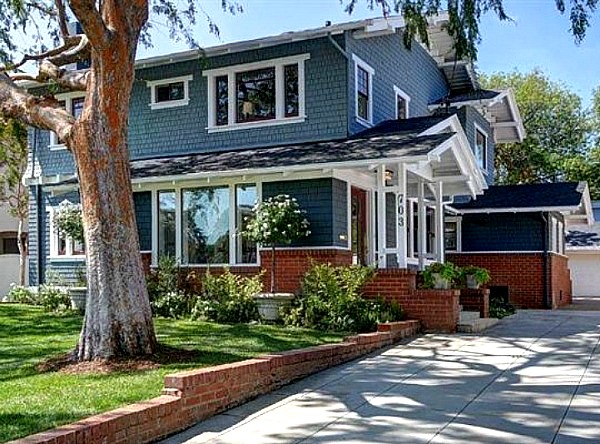 With the new blue siding with red and white trim and a bold red door, it's no longer a drive-by.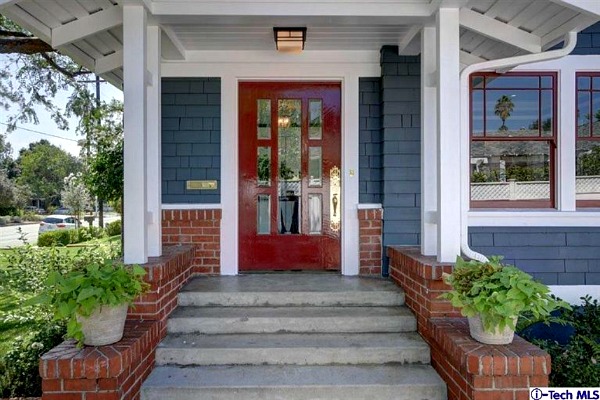 The entire house has been updated. Now the entry hall carries the bold blue from the exterior inside: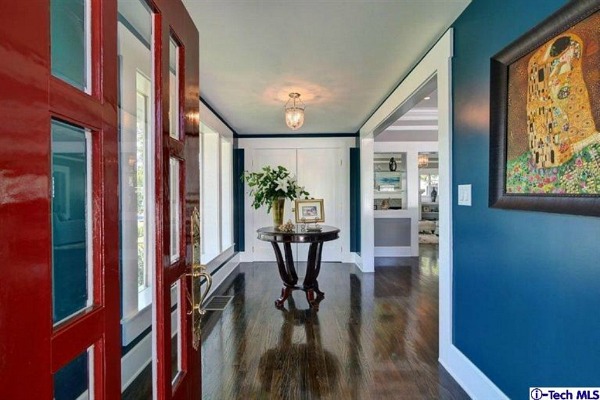 Here's a look inside the front door to give you an idea of what they had to work with when they started the remodel: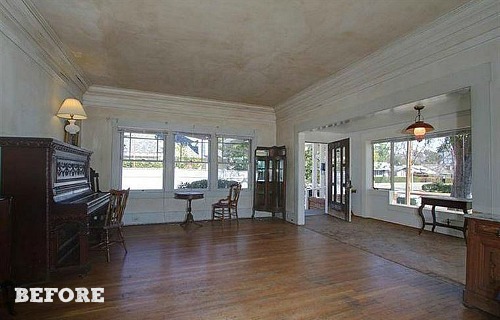 Here's the same room today (taken from the opposite angle):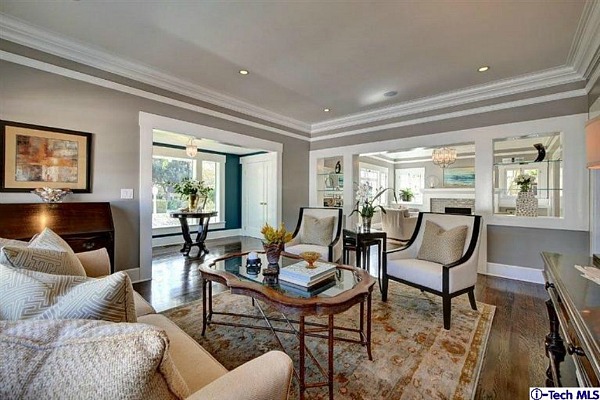 The living and dining rooms clearly had potential. Talk about great bones!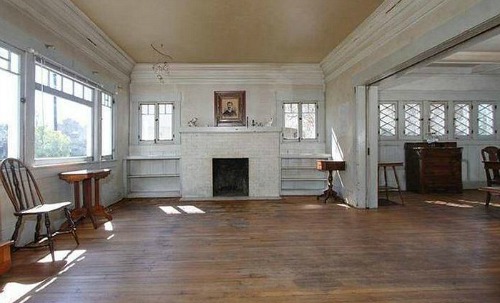 The living room now with new tile, mantel, and bookshelves around the fireplace: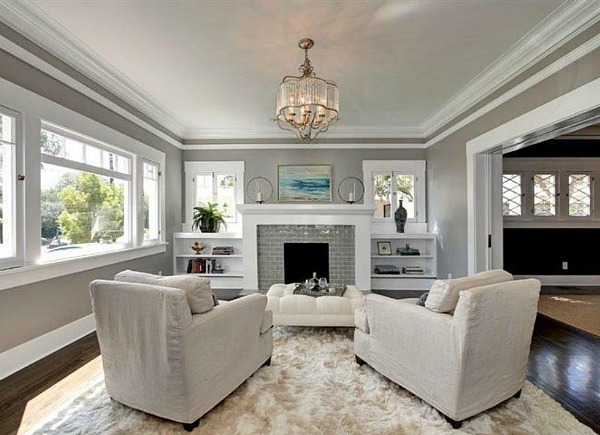 The dining room before: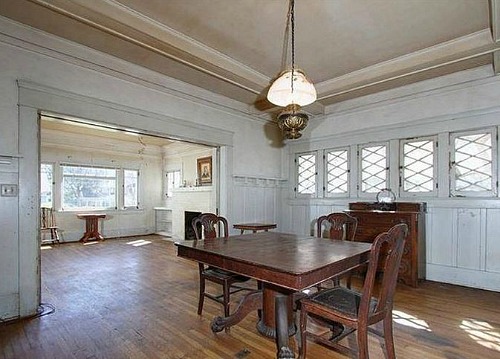 And today, with plum walls and refinished floors: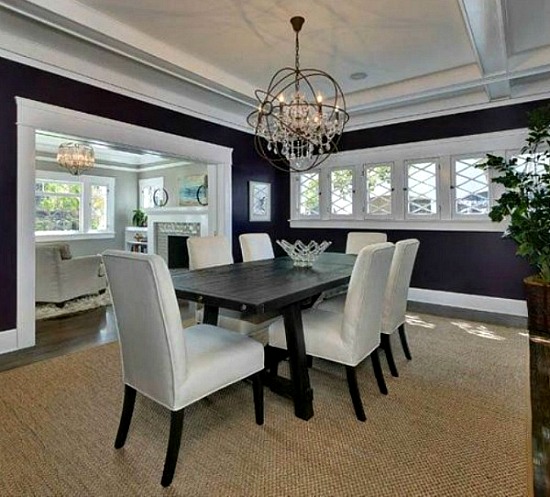 The listing says, "After 104 years, multiple additions and a really bad flip job, this house was restored in a 2014 remodel. The second story was redesigned by gutting the original 4 bedrooms and 1 bathroom and transforming the space into 3 large bedrooms — each with a walk in closet and ensuite bathroom. The backyard is now an entertainer's dream with a new saltwater pool and a patio with gas fire pit."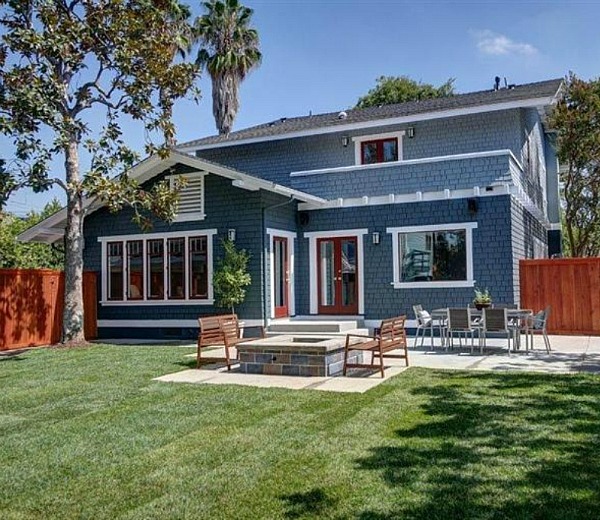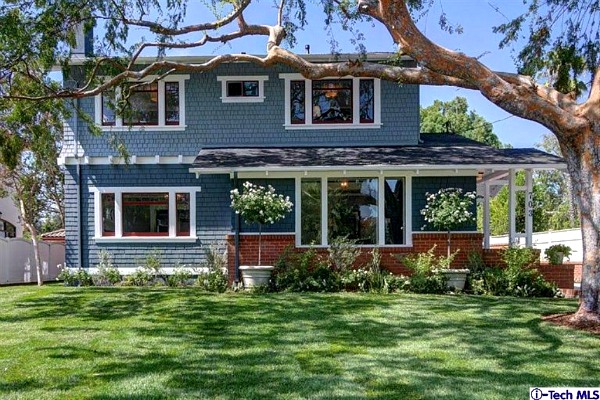 Thanks to to Partners Trust for sharing the project with us.

Check the listing held by Jerry Current for more information.