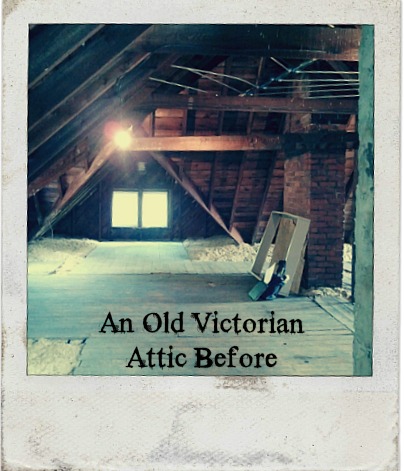 Architect Richard Taylor told me about finishing this attic in Granville, Ohio: "The owners loved everything about this 1895 Victorian farmhouse but were especially dazzled by the possibilities in the attic with the crazy-cool views. Problems? No plumbing or insulation; no heating; seriously scary floors; a tiny, narrow stair; and to top it off, bats." RTA Studio designed a new bedroom suite for them: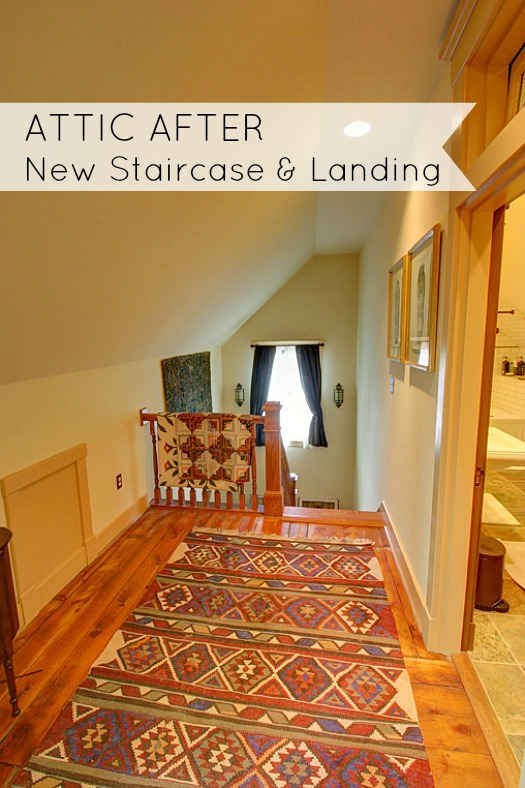 "We found space to tuck in a new, code-compliant stair in a small, unneeded bedroom, and used the leftover bedroom space for a walk-in closet."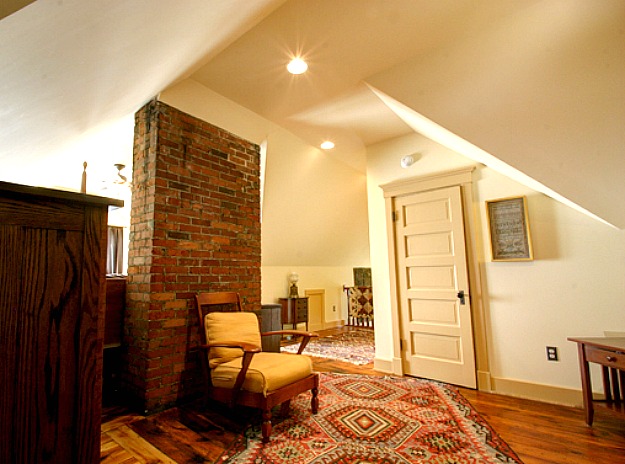 "There's something about working with attic space that I find especially charming–getting away from the strictly vertical and horizontal gives space a certain liveliness that's hard to find in 'typical' rooms," Richard says.
"All this was done without adding dormers, raising the roof, or other ways of claiming new space–we used only the existing space under the roof."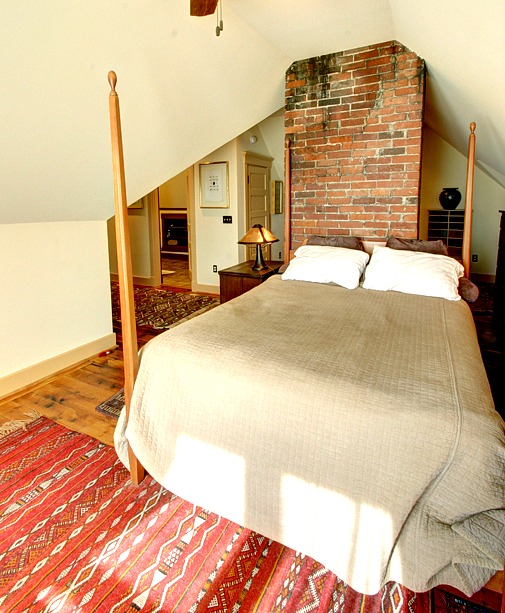 Here's another shot of how the attic looked before: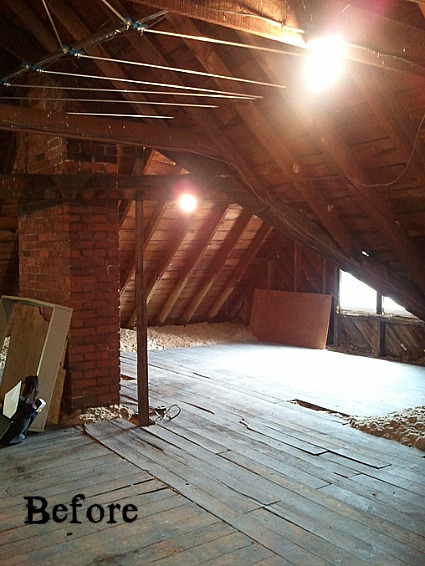 And now: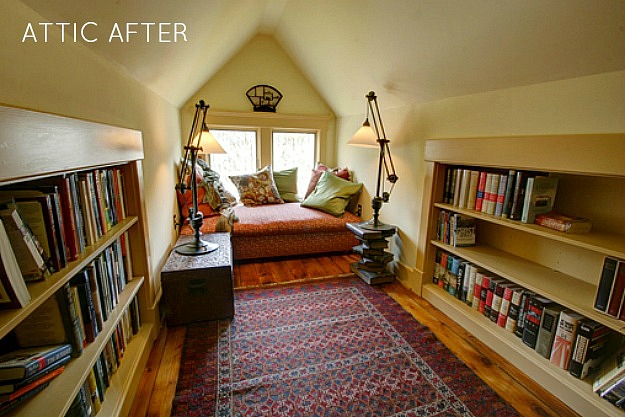 Love the cozy reading nook with the built-in bookshelves.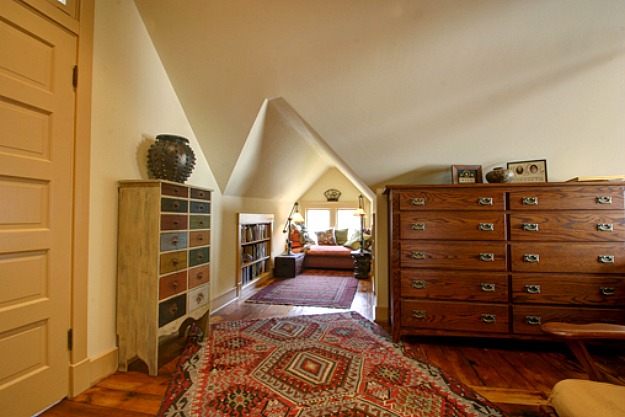 He says, "The owners–who had a very big role in creating this project–love the new master suite, and so do we!"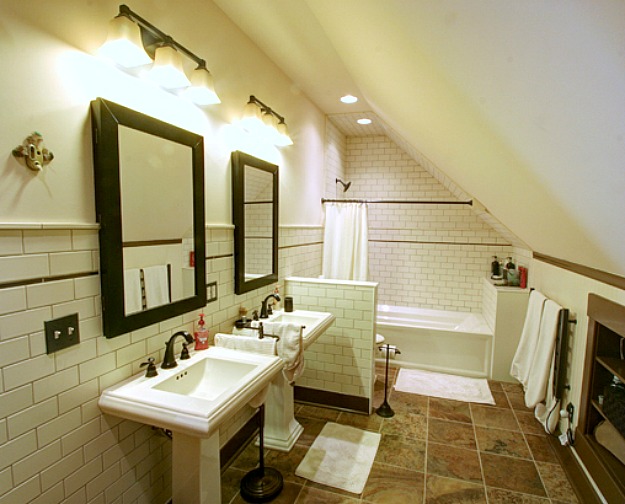 Thanks to Richard for sharing his project with us. For more photos and information about the attic's transformation, visit RTA Studio.
(Visited 70 times, 1 visits today)