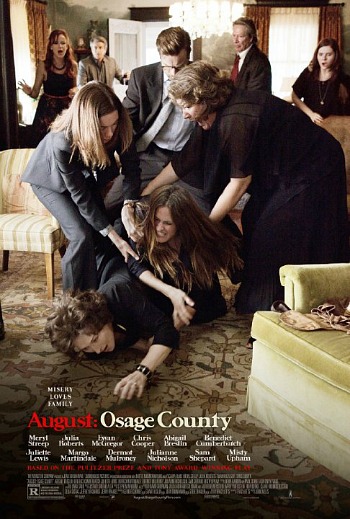 The new Meryl Streep-Julia Roberts movie August: Osage County was filmed on location at this 100-year old farmhouse in Pawhuska, Oklahoma.
The movie was filmed on location in North-Central Oklahoma, just over the Kansas border. The tagline: "Misery Loves Family."
The old farmhouse is standing empty and looking a little forlorn now, but I think the bones of it are beautiful.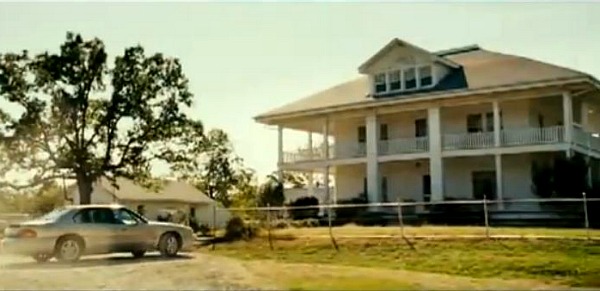 The movie, which is based on a play by Tracy Letts, is "A look at the lives of the strong-willed women of the Weston family, whose paths have diverged until a family crisis brings them back to the Oklahoma house they grew up in, and to the dysfunctional woman who raised them."
The listing for the farmhouse said:
"Own a part of movie history with this Victorian Tidewater home and surround yourself with peace and tranquility! This is the property that Meryl Streep, Julia Roberts and other filmed the movie August Osage county! Production updated electrical and added security system."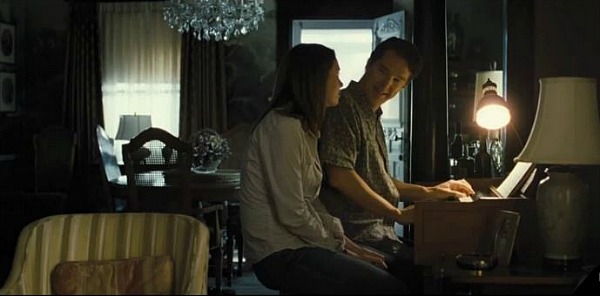 Here's a shot of the cast in the movie sitting around the big table in the dining room: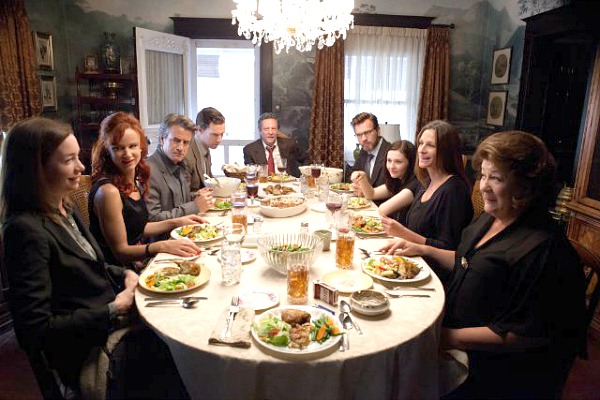 It was built in 1916 and sits on 22 acres.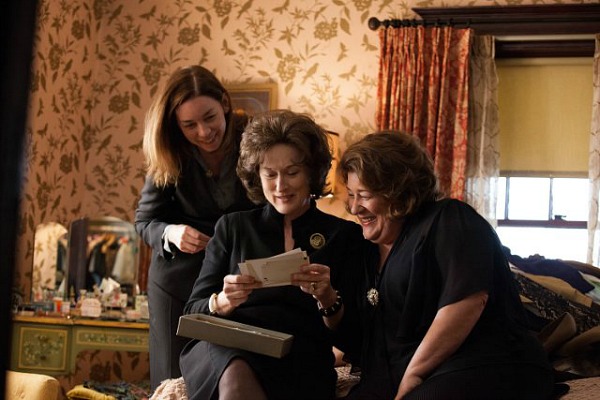 The house has 5 bedrooms but only 1 bath.
The back of the house has a screened porch.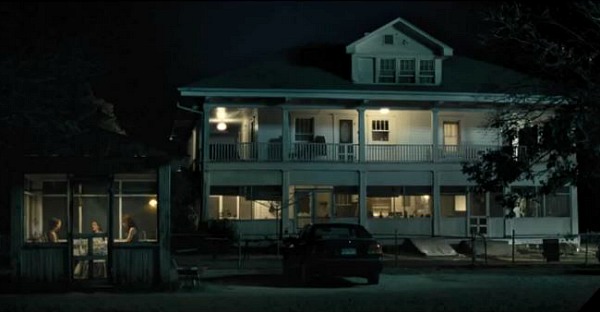 A scene from inside the screened porch: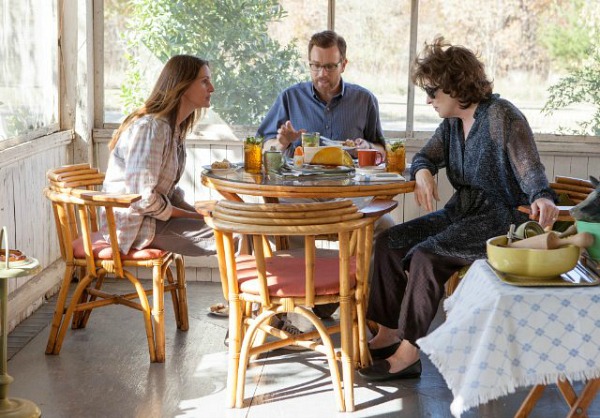 for all the photos and information.