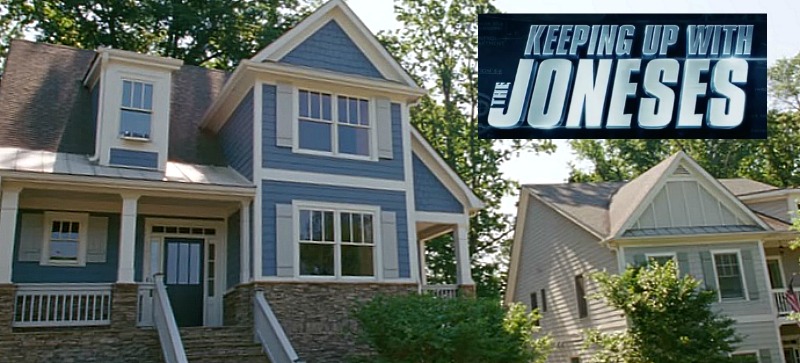 I'm probably the only person who still gets Netflix DVDs in the mail. I mostly stream stuff these days, but I keep the DVD option in case there's a movie I can't get any other way for one of my Movie House posts.
Readers kept asking me about the houses in Keeping Up With the Joneses, so I requested it from Netflix. And then the DVD sat next to my TV for months, waiting for me to watch it. Sad state of things when putting a DVD into the player seems like "too much hassle." 😉
I finally sat down to watch it and the neighborhood looked so picture perfect, I assumed they filmed on a backlot. When I looked it up, I was surprised to learn it's a real cul-de-sac in Atlanta. Not only that, but they shot inside the actual houses we saw onscreen, which is a rare thing these days.
I tracked down both the Jones and Gaffney houses — take a look!

The Real Houses from "Keeping Up With the Joneses"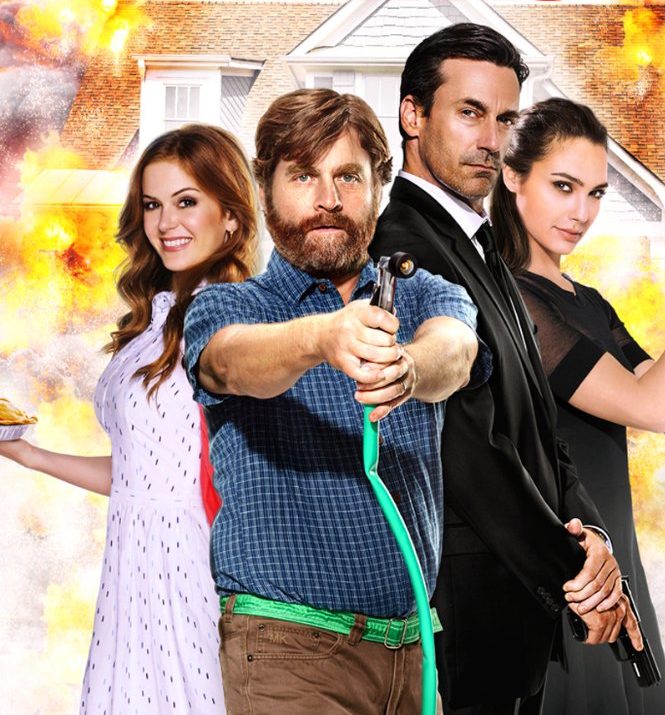 Jon Hamm and Gal Gadot play the Joneses, who move into a quiet neighborhood in Atlanta.
When their blue two-story first appeared onscreen, I barely got the words "Cute house!" out of my mouth…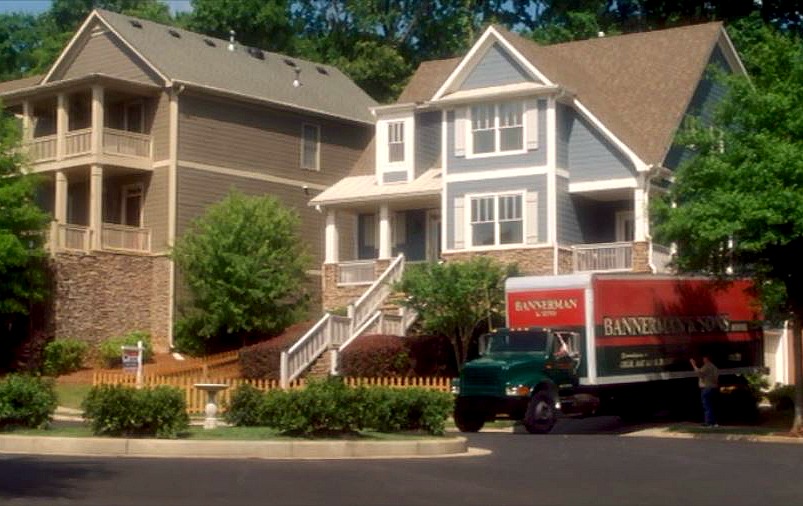 …before this happened: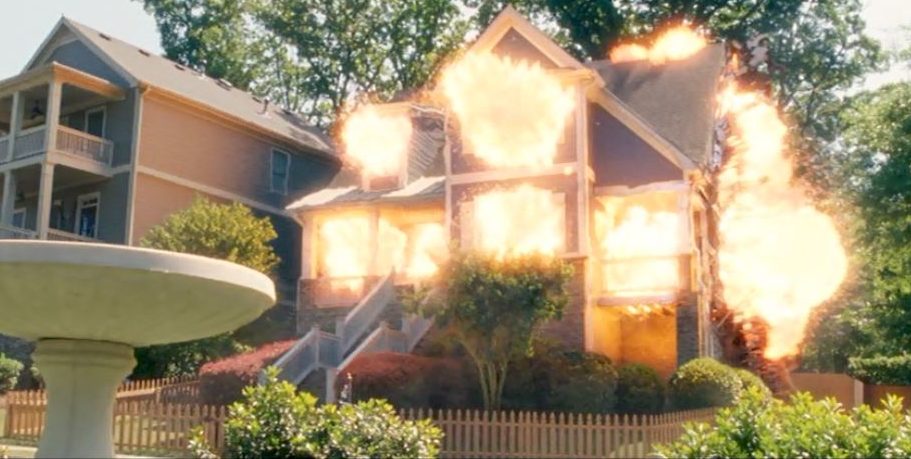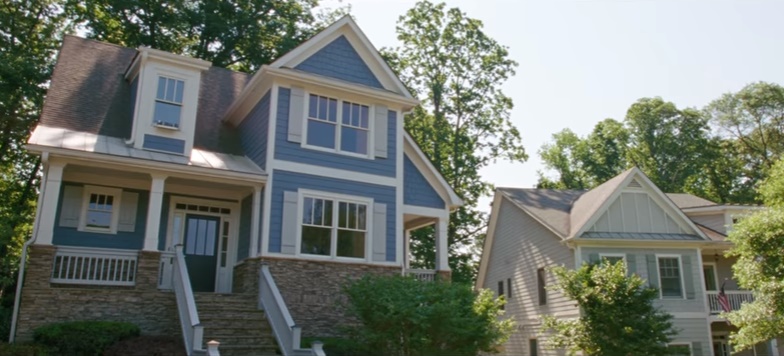 I found an old listing for this house, which sold in 2015 for $388,500. It wasn't blue then, though.
It looked so different, it took me a minute to realize it was the same place!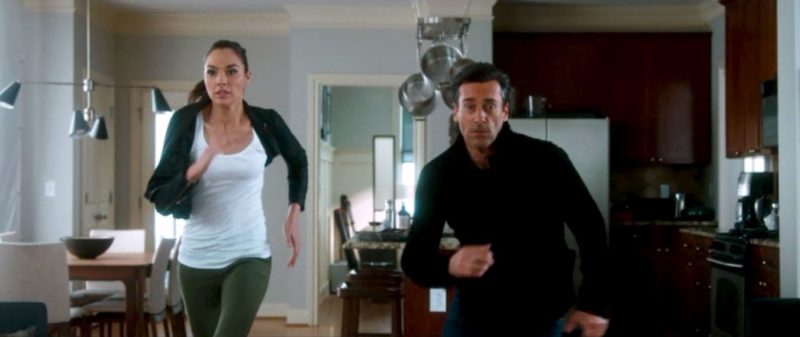 Zach Galifianakis plays Karen's husband, Jeff Gaffney, and they live a few houses down: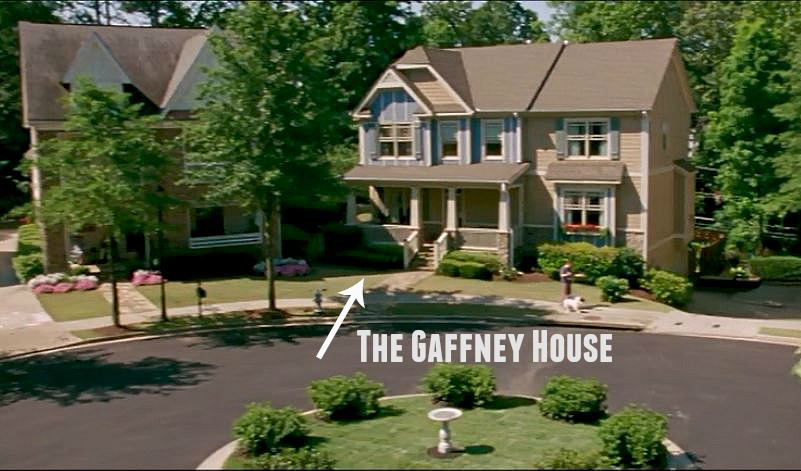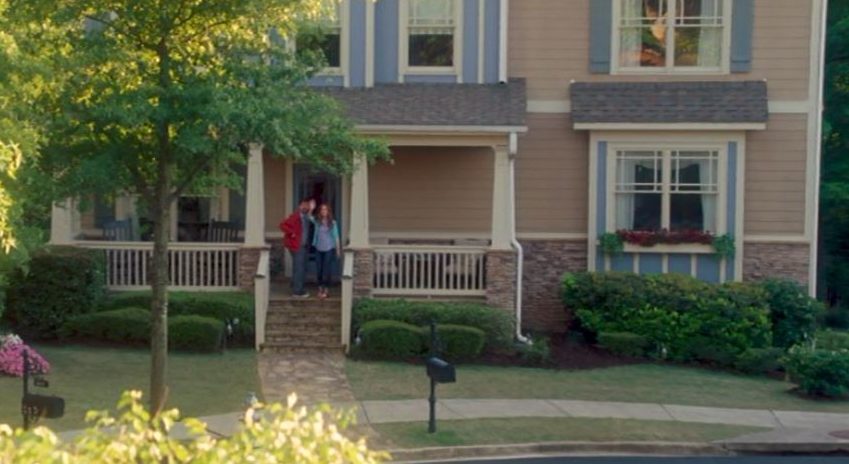 Oddly enough, the house's colors changed a bit and looked more pink in this shot: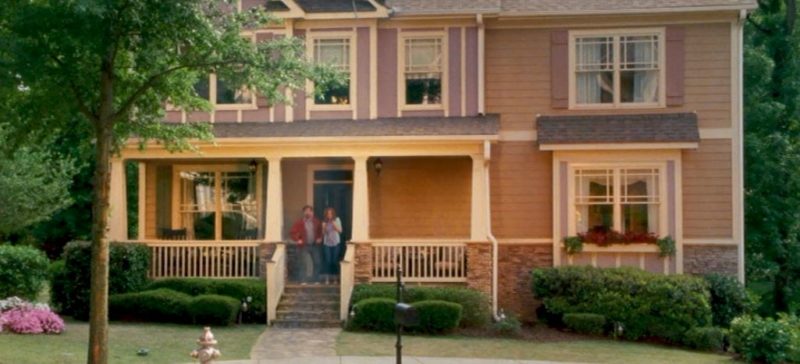 Makes me wonder if the house colors were altered digitally instead of with actual paint?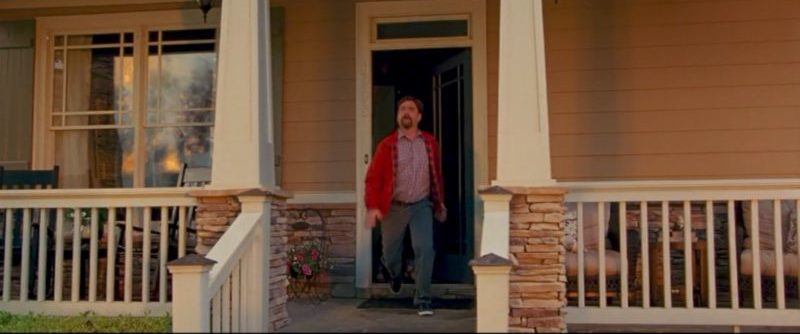 The listing said:
This sought after Dupont Commons home is perfection from the stone front porch to the lush backyard! The open main floor plan features a separate dining room, new hardwoods, rich molding, and a newly updated granite & stainless kitchen with breakfast bar.
A fireside family room connects to the separate office w/French doors. Large master bedroom suite up plus two spacious secondary bedrooms. Enjoy the gracious deck and patio overlooking the custom landscaped backyard.
All this plus an unfinished basement and 2 car garage in the community's most sought after cul-de-sac.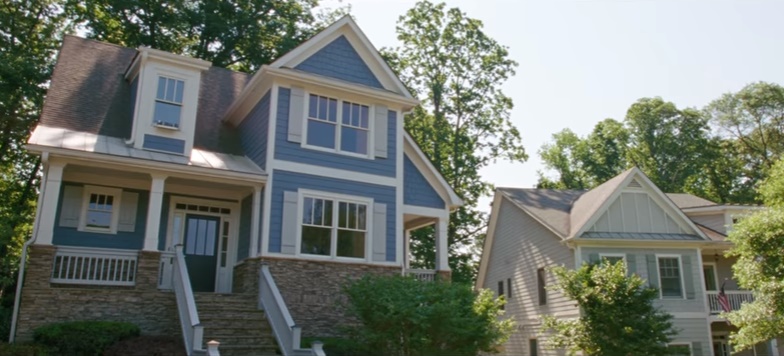 Looks like a pretty sweet cul-de-sac to live on, with or without spies for neighbors!
which says Atlanta is becoming "Hollywood's East Coast hub."

Visit my Houses Onscreen page to see the others I've featured, listed A-Z.