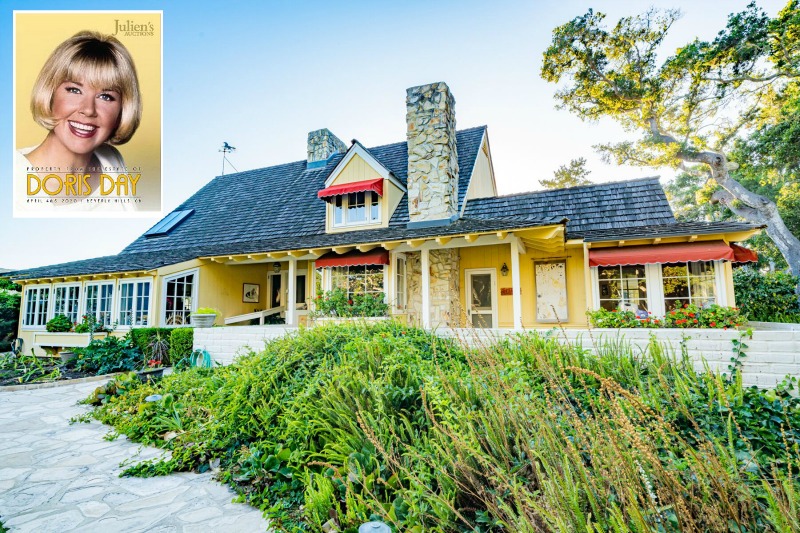 I've always loved Doris Day and her movies. Watching comedies like Pillow Talk and Please Don't Eat the Daisies always cheers me up, so I've been digging out some of my old DVDs of her movies this week. I highly recommend them when you're stuck at home and need a good laugh!
She died last May at the age of 97, and Julien's Auctions will be offering hundreds of her belongings this weekend on what would've been her 98th birthday.
Around 800 treasures from her estate, including her Golden Globes, will be auctioned in Beverly Hills and online. Per her request, proceeds from the sale will go toward the Doris Day Animal Foundation, the non-profit organization she created in 1978. As her fans know, she had a big heart for animals, which is another reason I love her.
Keep reading for a rare look inside Doris Day's sunny yellow house in Carmel and some of the items that will be sold!
Note: There are Amazon affiliate links in my posts that may earn me commission.

Doris Day's House in Carmel-by-the-Sea, California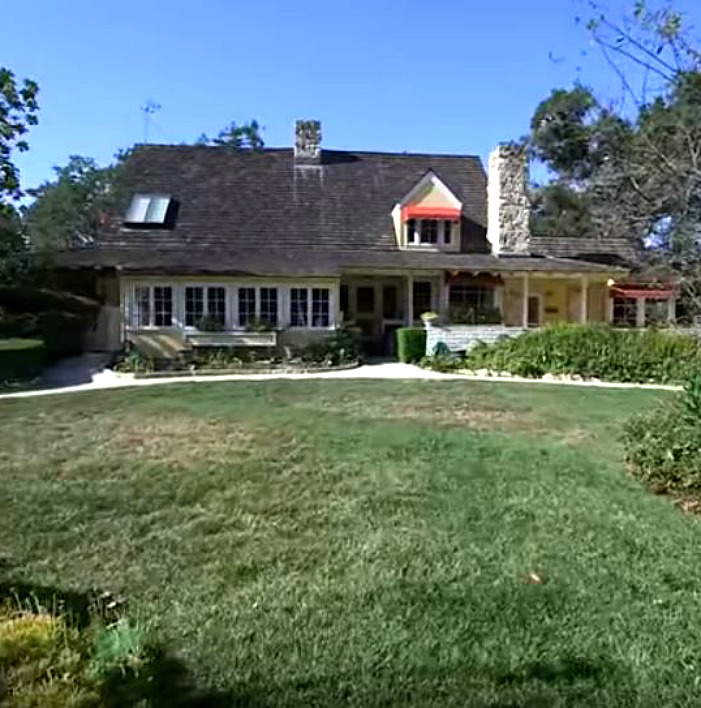 The first thing I thought when seeing these photos is that this looks like the kind of house I always imagined Doris Day would live in — sunny, warm, welcoming, and filled with animals.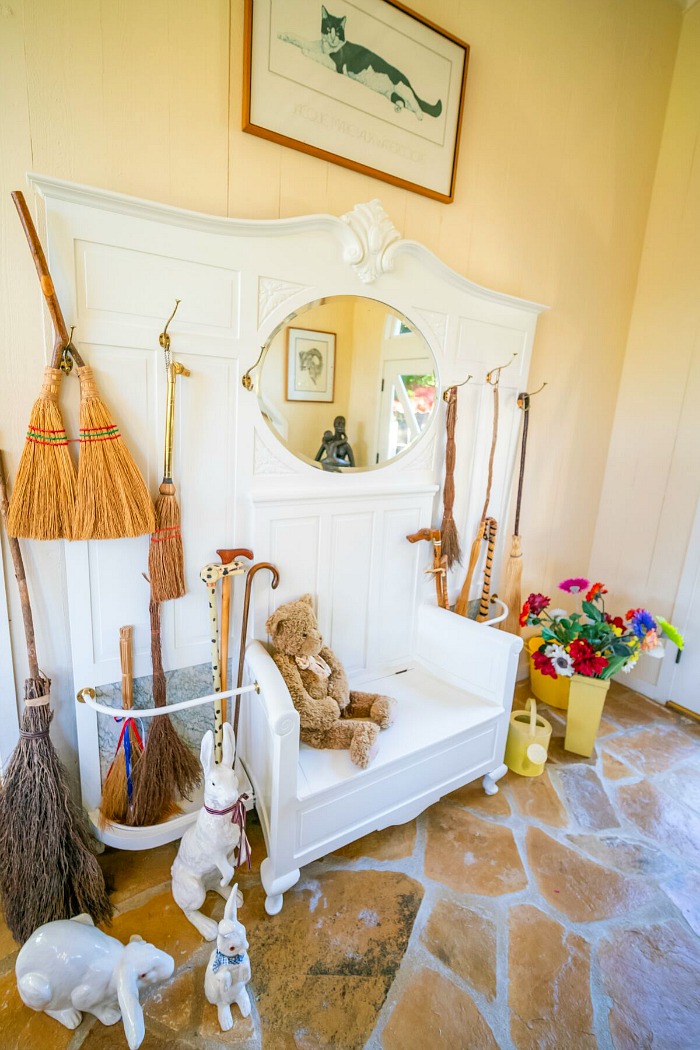 The Living Room with Stone Fireplace: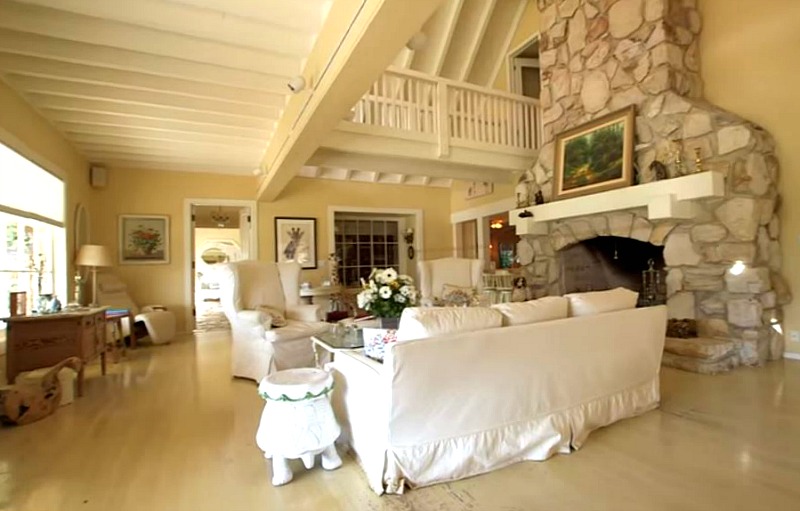 In 1956, Doris was working on location for the film Julie in Carmel, California. She did not like a lot of things about the film (it reminded her too much of her abusive first marriage). However, she fell in love with the beauty of the area.
It was quite a few years later in the mid 1970s that Doris and then-husband Barry Comden purchased acreage overlooking the Quail Lodge and Golf Course.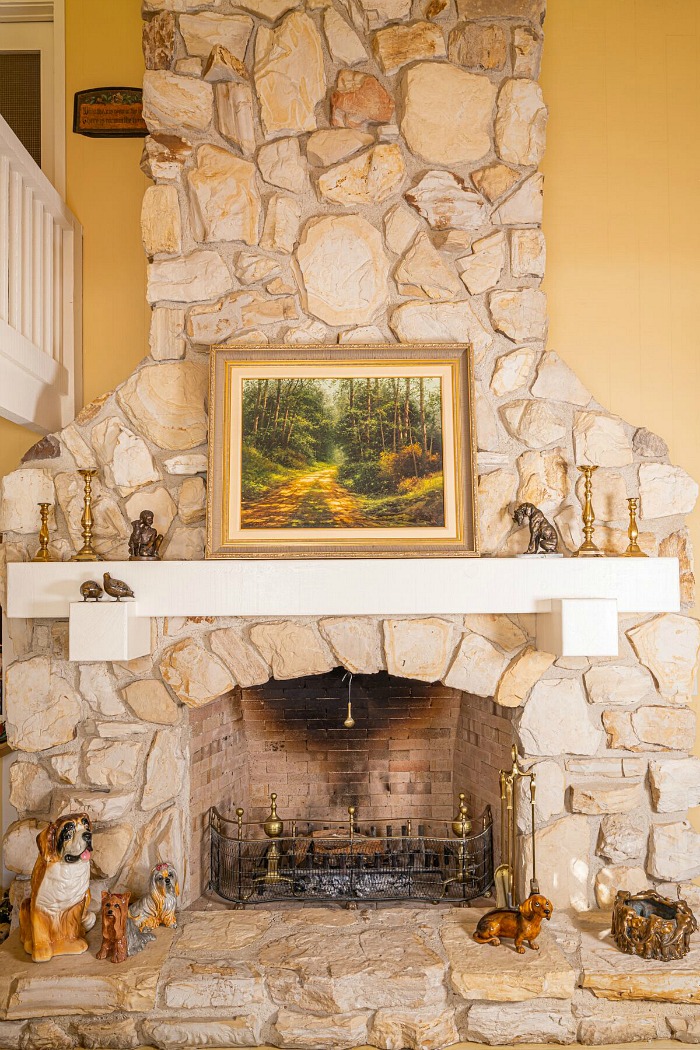 Day built her dream house over a three-year period and moved from Beverly Hills to Carmel in 1981.
She was single again and had retired from acting when she moved here.
According to Doris Day Magic, "She focused on enjoying her life and home in Carmel, overlooking the golf course and the Pacific Ocean in the distance. The estate is secluded by tall oak trees, manicured lawns and gardens, and a security fence complete with gatehouse and gatekeeper."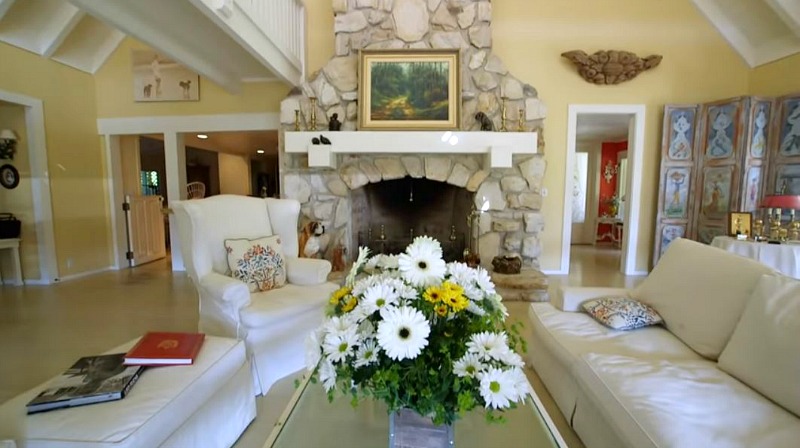 The Dining Room: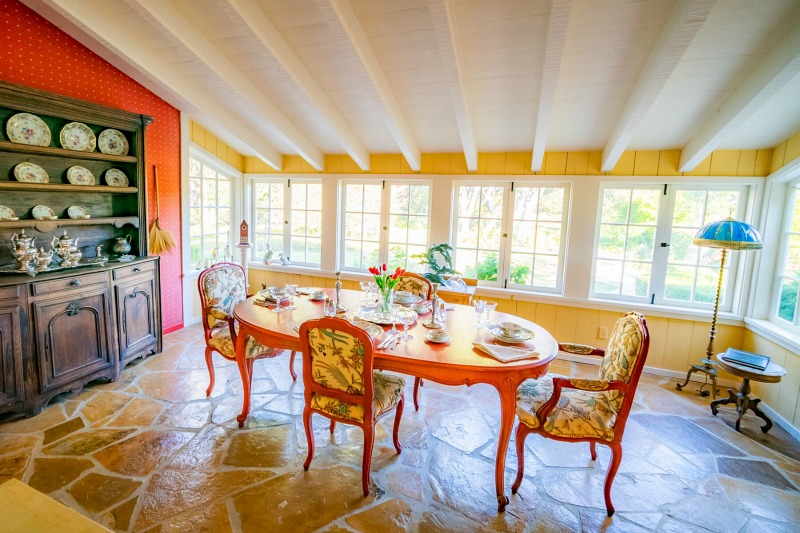 The auction house describes the dining room set as "A vintage carved oval dining table with three leaves, together with four armchairs and five side chairs having bird and foliate embroidered upholstery."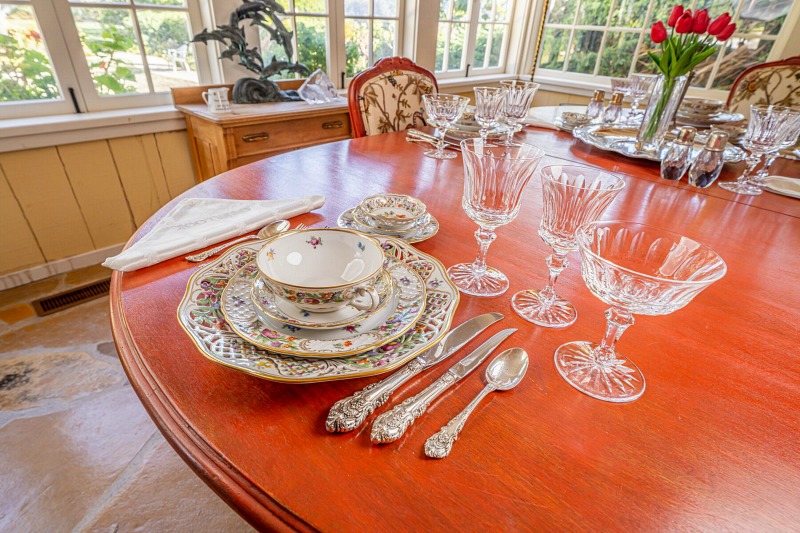 "Doris Day was known to personally refinish her furnishings and many items in her home feature this Cinnabar reddish orange color."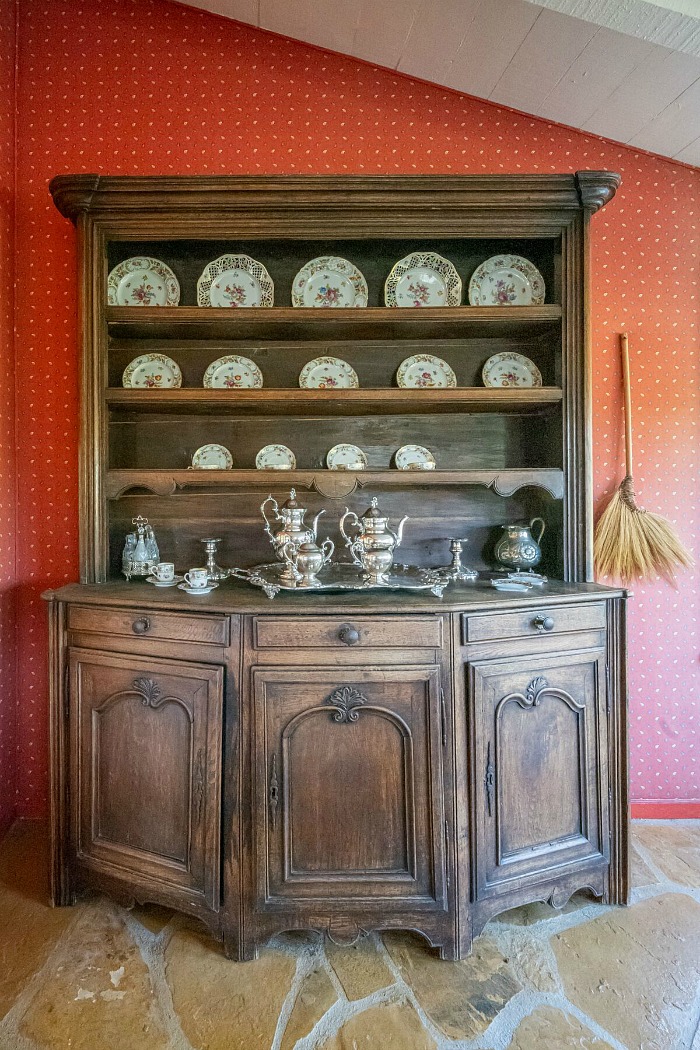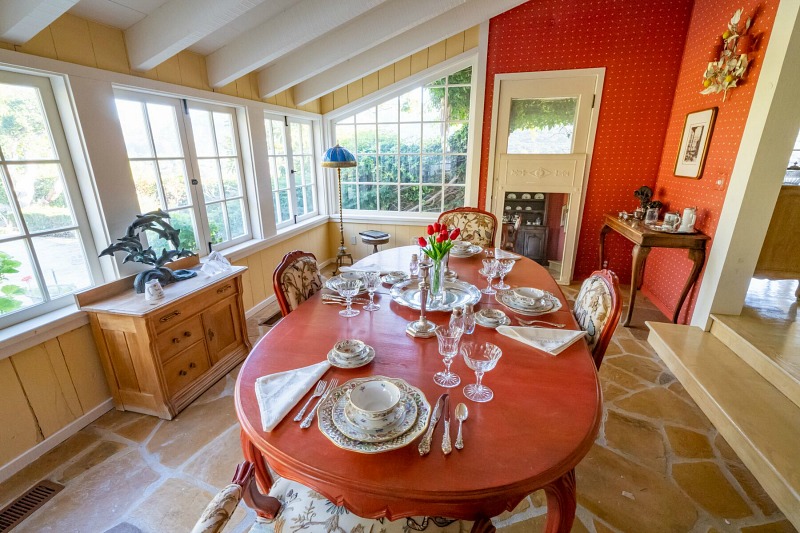 The Bedroom with Vaulted Ceilings and a Fireplace: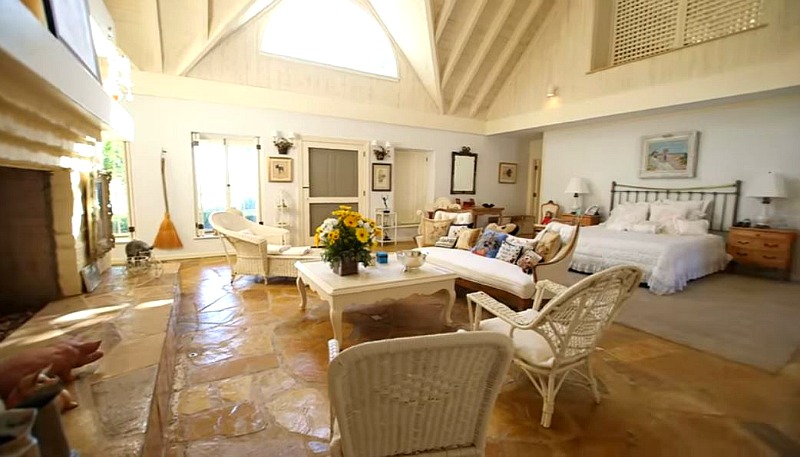 According to an article in the New Daily,
In her will, the six-time Golden Globe winner specified "no funeral, no memorial and no [grave] marker," Day's manager and long-time friend Bob Bashara said.
The reason? The Pillow Talk star didn't "like to talk about" her own passing, said Bashara: "She didn't like death."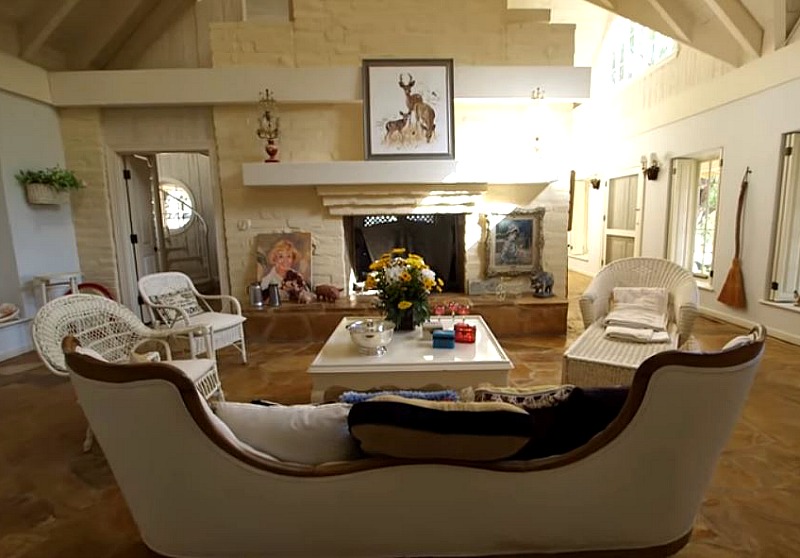 An interesting article at The Hollywood Reporter describes how Bashara met Day after writing her a letter commending her for her animal welfare work 25 years ago.
She responded and surprised him by inviting him and his wife Jan to visit her at her home in Carmel.
"She was every bit as down to earth and as warm as you'd expect her to be," Bashara tells The Hollywood Reporter of that first meeting. "There was never any sense that you were with 'a movie star.'
"That lunch turned into three hours, and at one point she said, 'I've got to go, I've got to feed my dogs.' As we got to know her, we understood that was something she really liked to do herself."
They became such good friends that she asked them to oversee the distribution of her estate.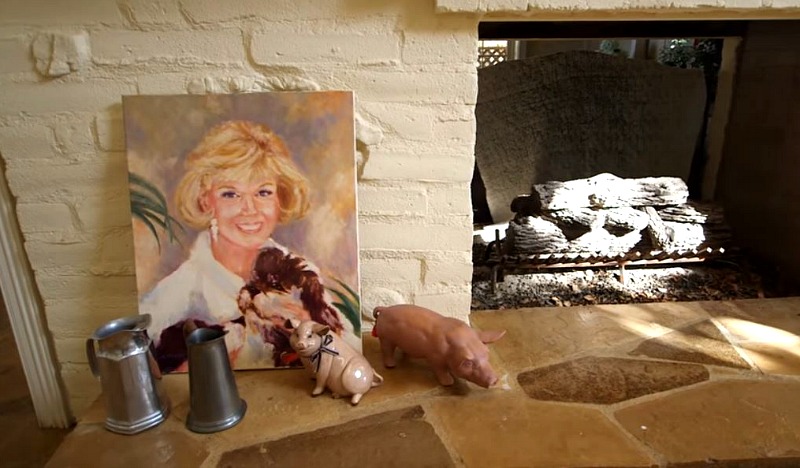 Doris Day loved animals, and she had reminders of them throughout her house like the giraffes below: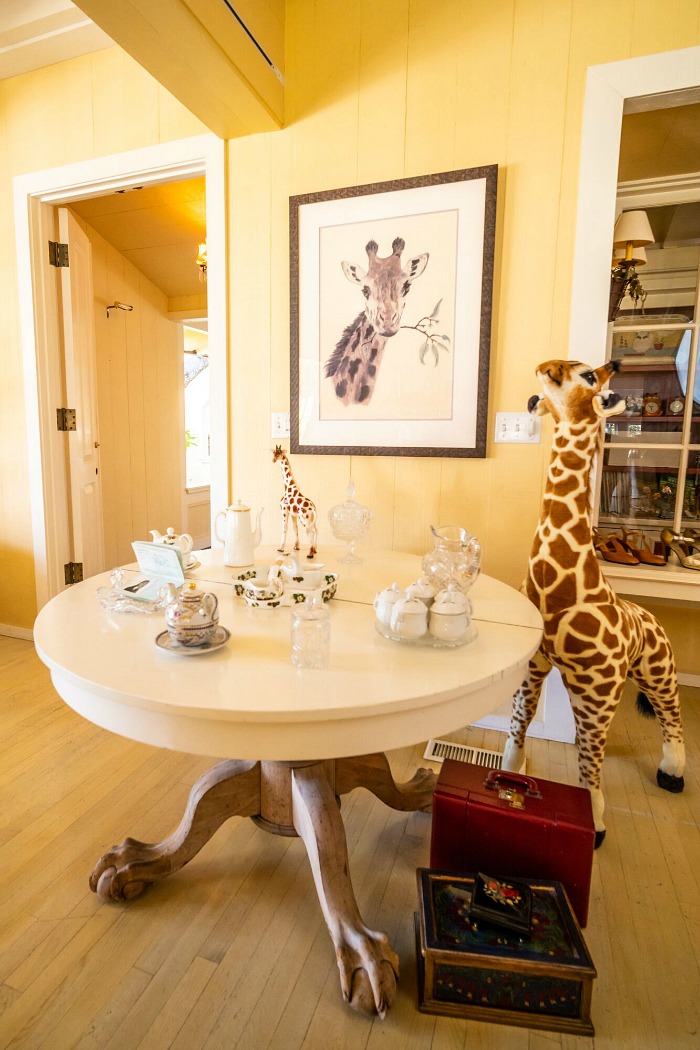 The property sits on 11 acres and has several redwood cottages on it as well as the main house.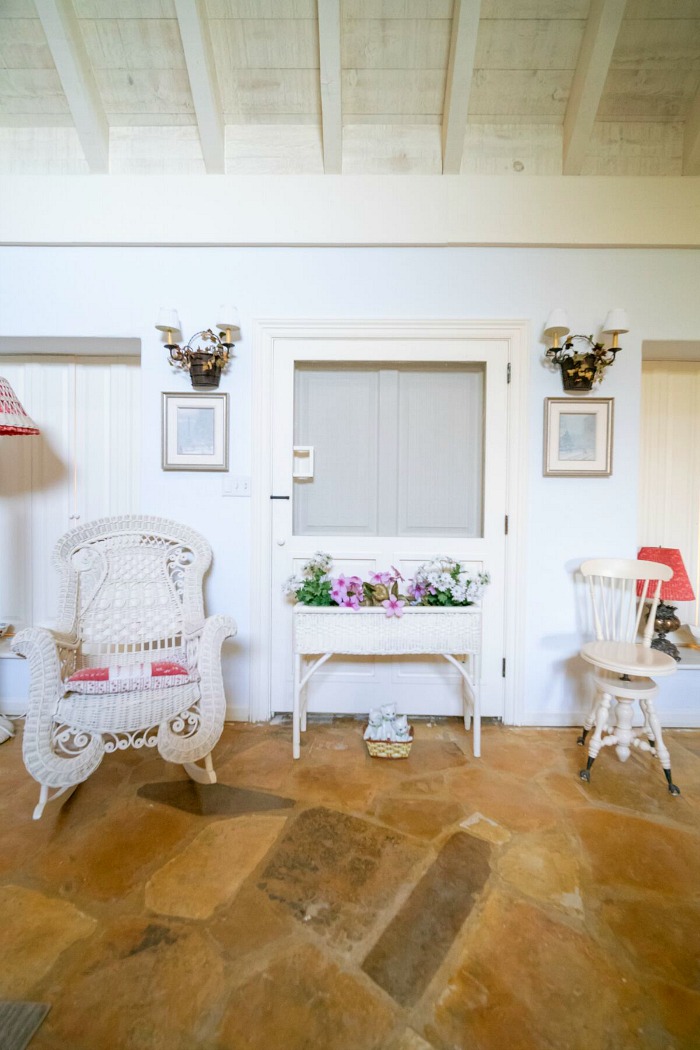 According to Doris Day Magic, "Inside the main house are country antiques, china, crystal and silver, overstuffed chairs and sofas. Huge rock fireplaces give the house a warm feel. It also contains the spiral staircase from the The Doris Day Show."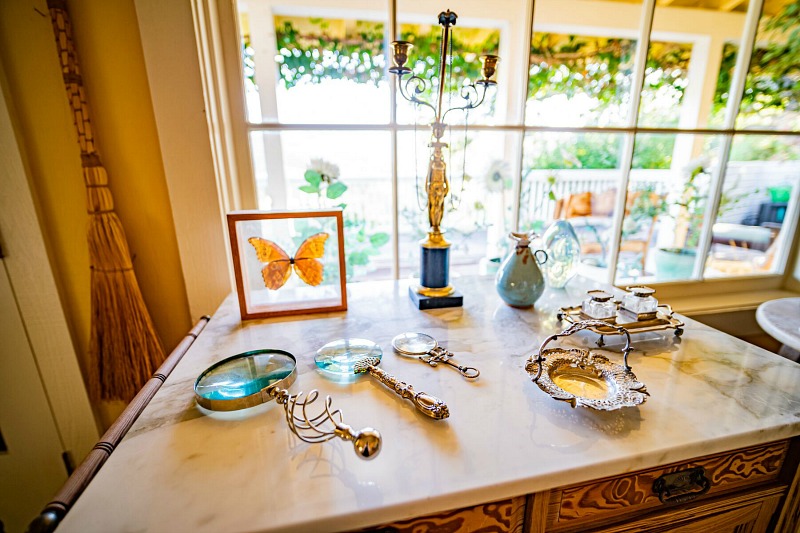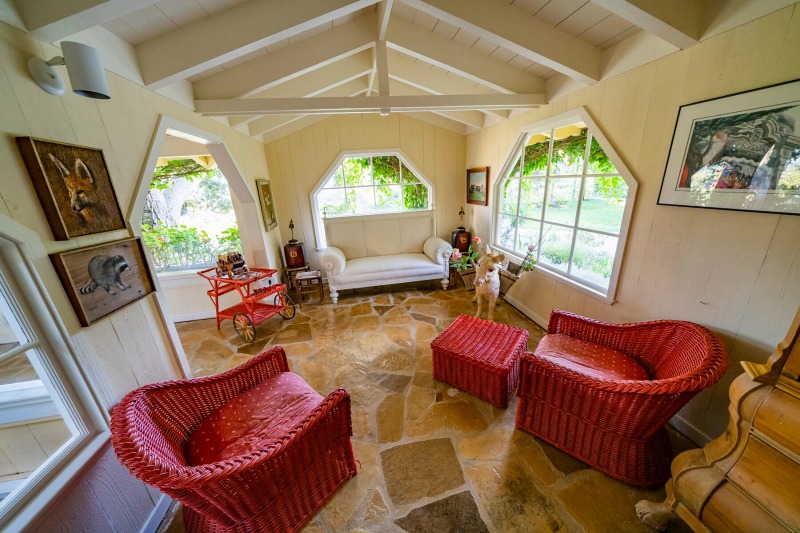 Doris Day's Estate Auction: April 4-5, 2020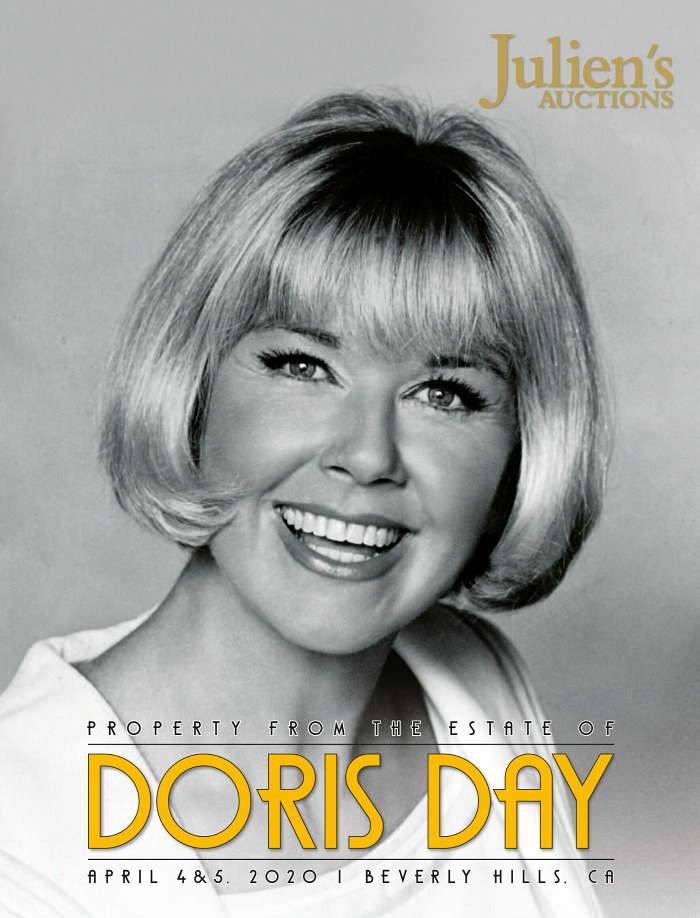 According to Julien's Auctions:
The 800 items being sold at auction include her furniture, clothes and many awards. Among the items in the sale is a Valentino ensemble Doris wore to the 1989 Golden Globes, a red lacquer Young Chang piano given to her by her son, a painting by Tony Bennett, a yellow vase given to her by Paul McCartney and a brass planter, sculpted in an elephant motif, given by Rock Hudson.
Items that are already proving to be popular are her Golden Globe for Calamity Jane (expected to sell for $4000-$6000) and the 1930 Ford convertible that was used in the opening credits of her TV show (expected to sell for $10,000-$20,000).
But personal pieces, like her driving license, will also be up for auction.
As for the furniture: "Our plan is to arrange the lots as vignettes, similar to how you see some pieces in her home. It will honor her life and will honor her fans as well. They are very dedicated to her," says Martin Nolan, executive director of Julien's Auctions.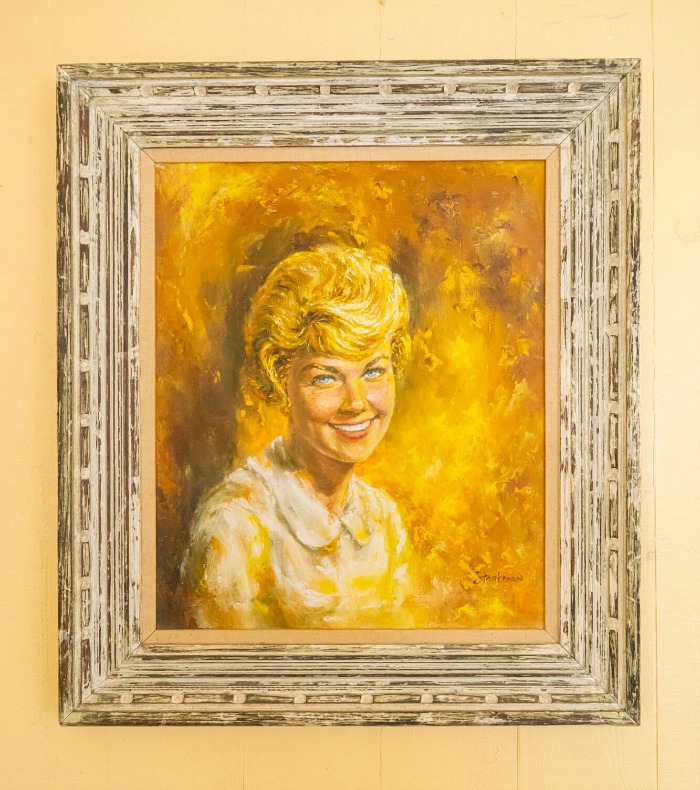 Rock Hudson gave his long-time friend this brass elephant planter: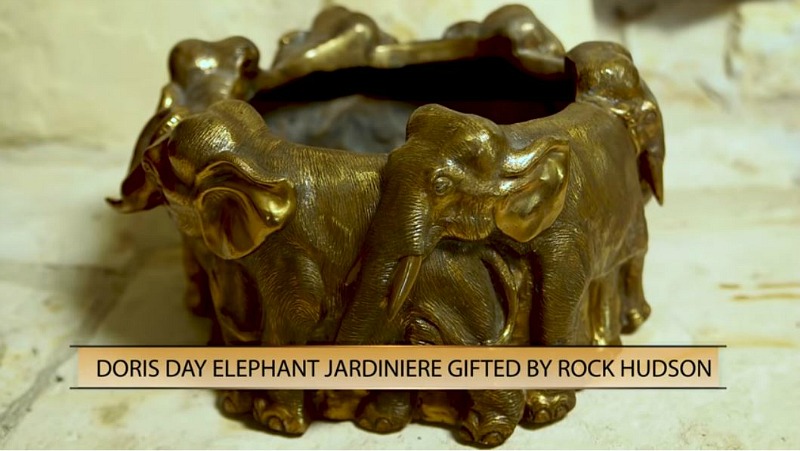 Original Film Reels of her movies, including "Pillow Talk" are among the items: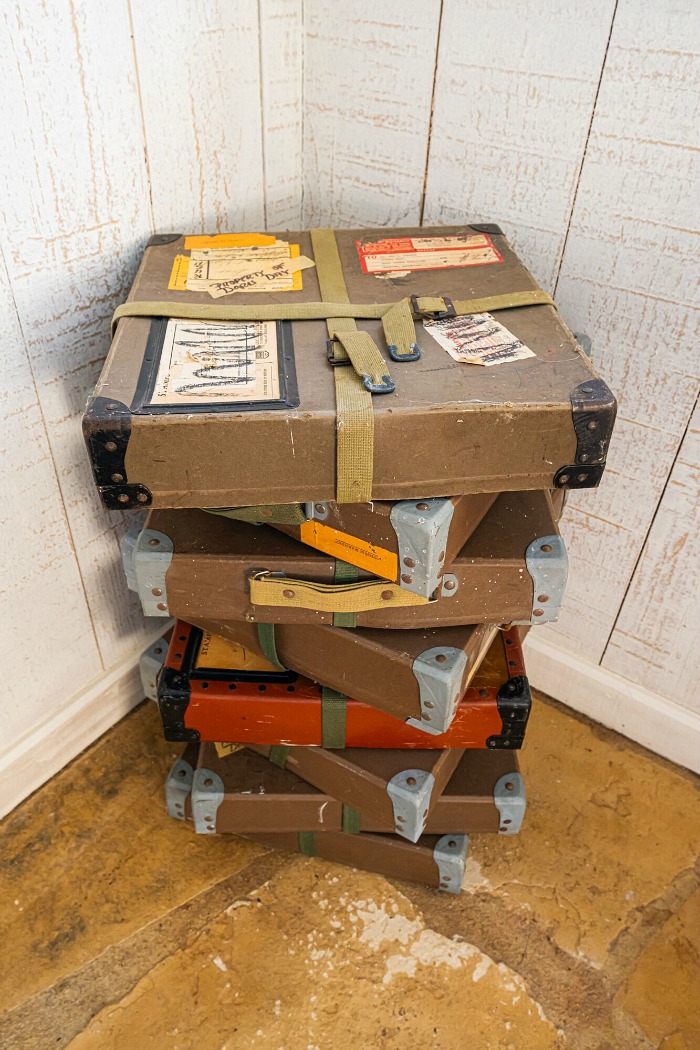 Some of her many awards: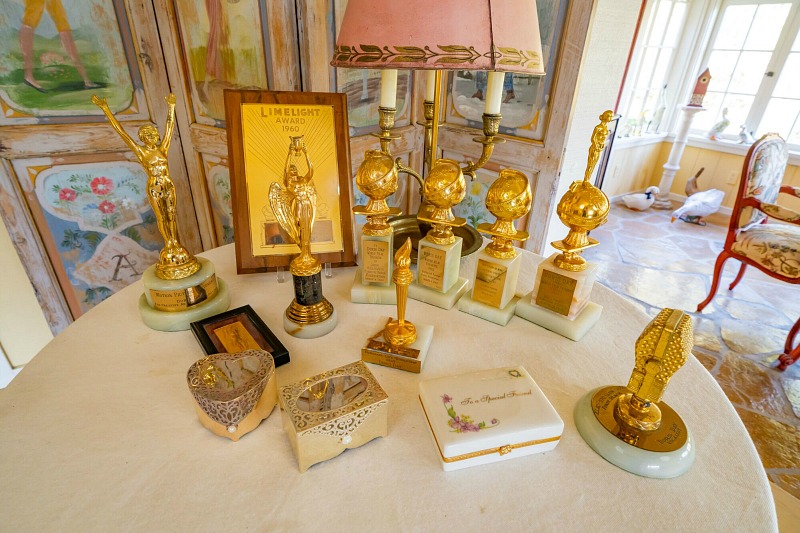 Doris Day's Passport and Driver's License: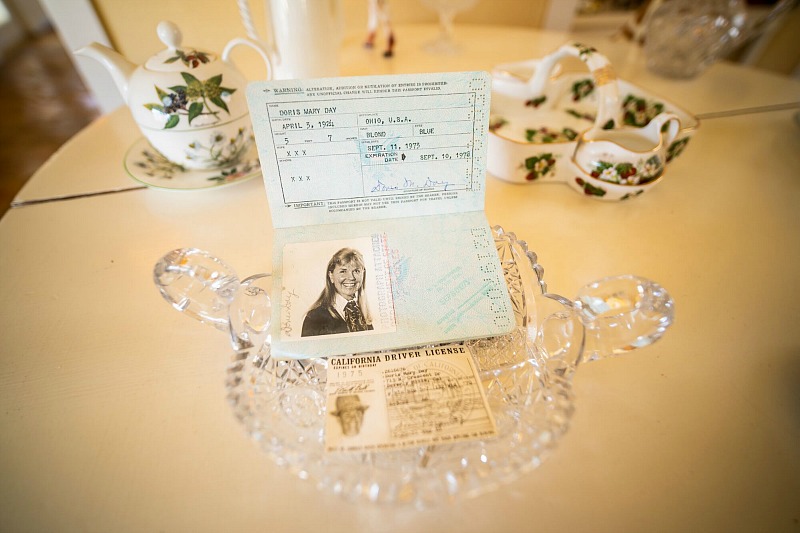 Singer Tony Bennett painted this and gave it to Doris Day (signing it "Benedetto"):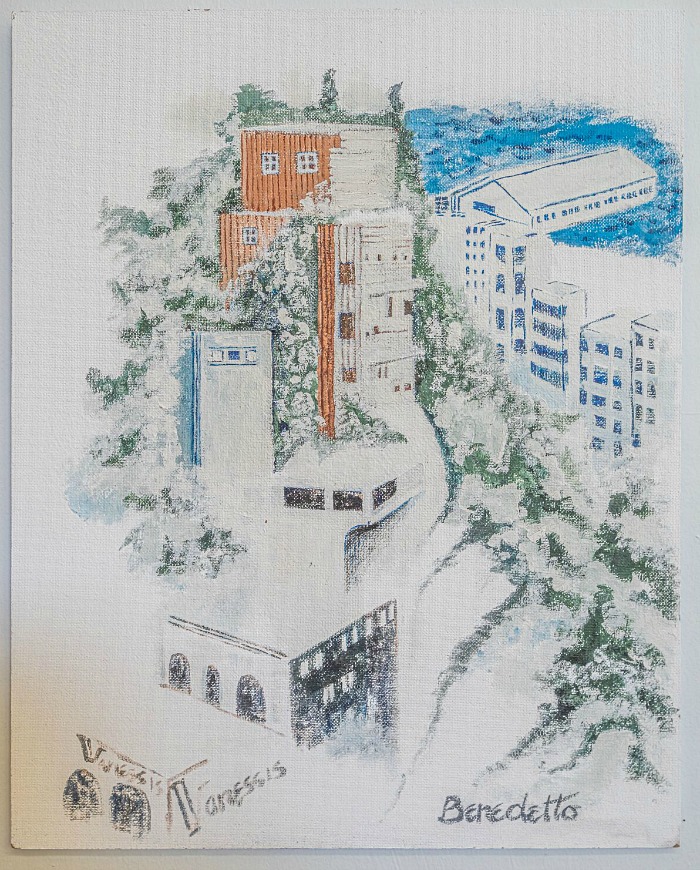 Doris Day's son Terry Melcher gave her this red lacquer upright piano: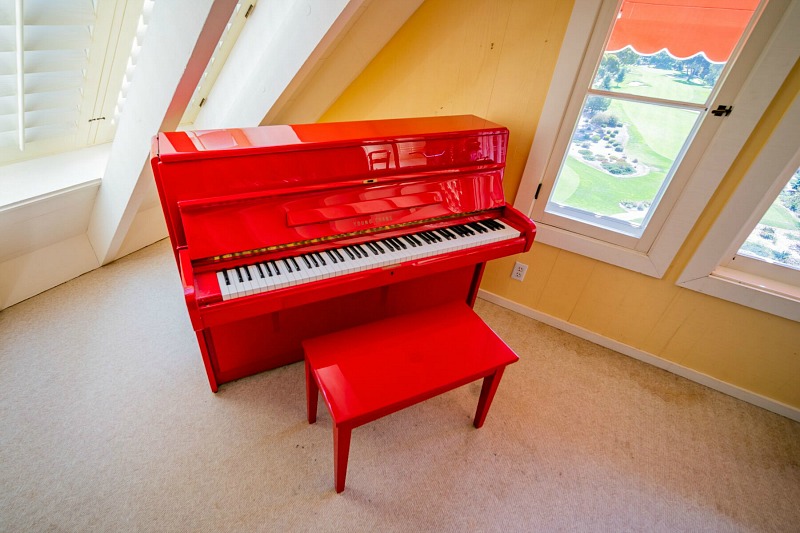 You can even buy some of her clothes, like this coat that appeared
on the cover of her "Greatest Hits" album (Amazon affiliate link):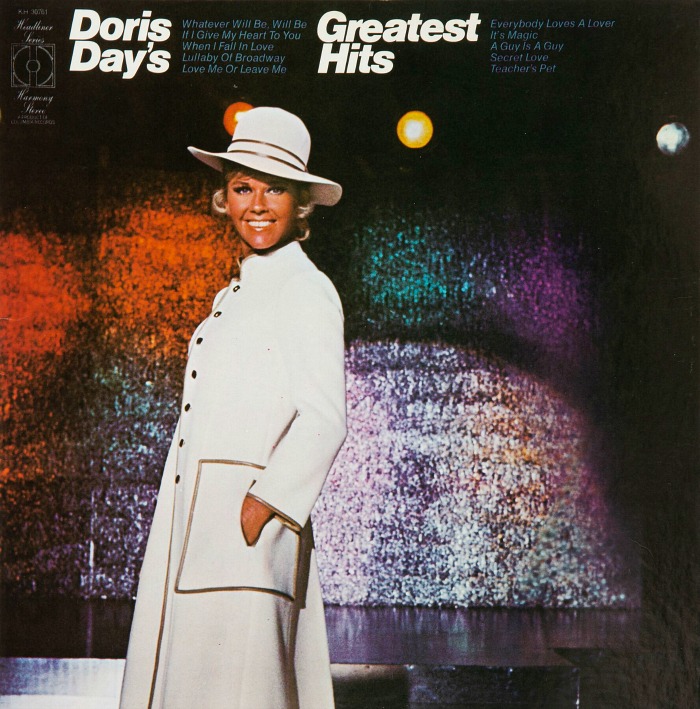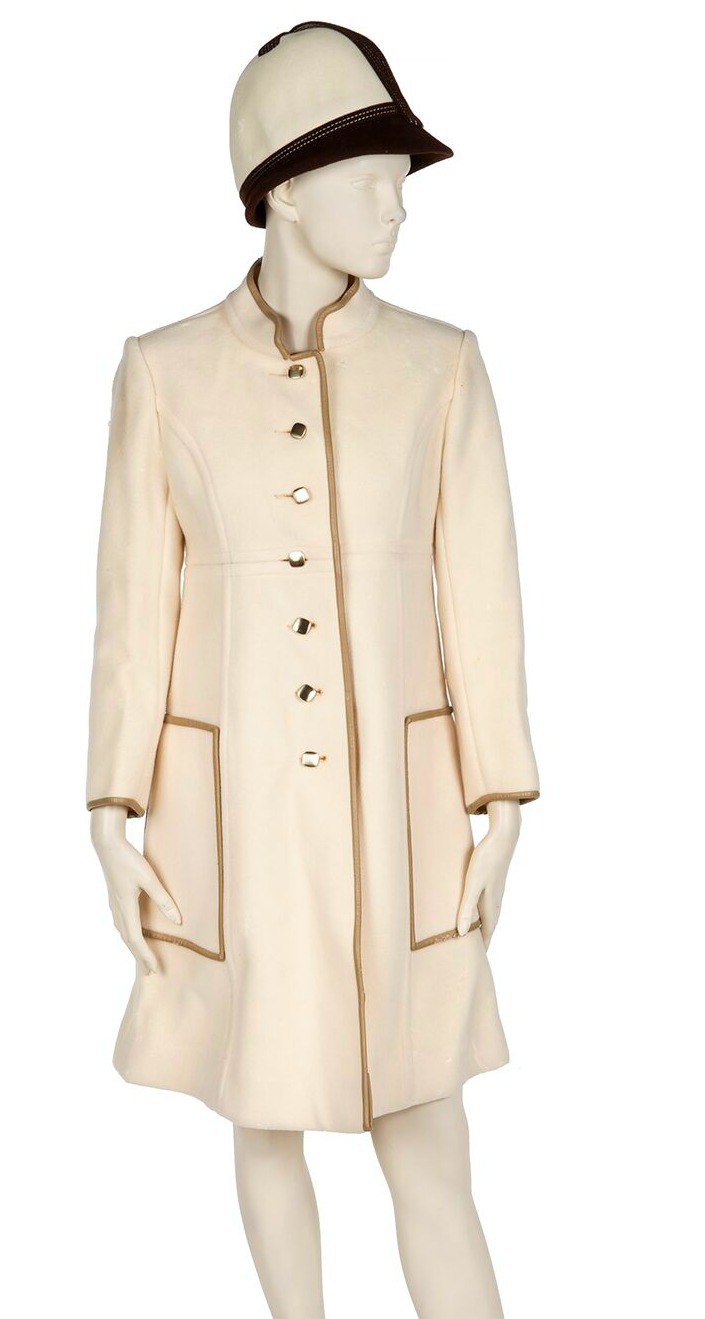 This antique 1930 Ford Convertible appeared in the opening credits of her TV show:
The car will be part of the auction, as well: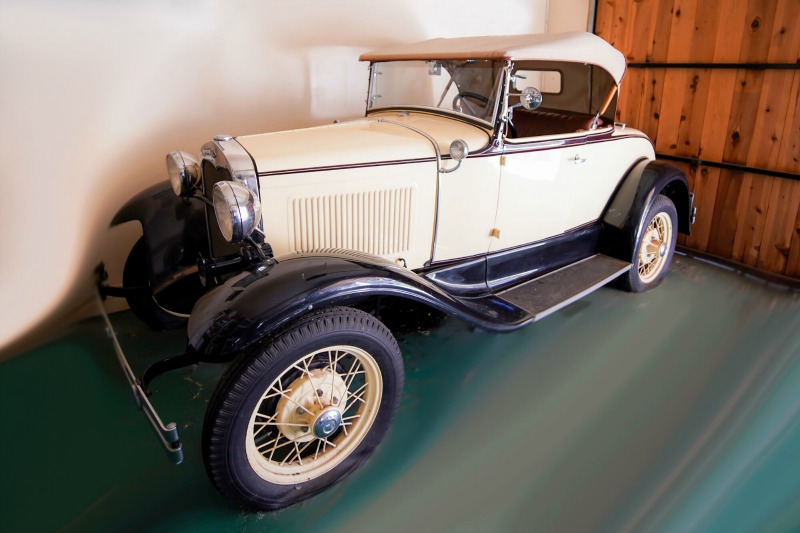 All photos provided by Julien's Auctions.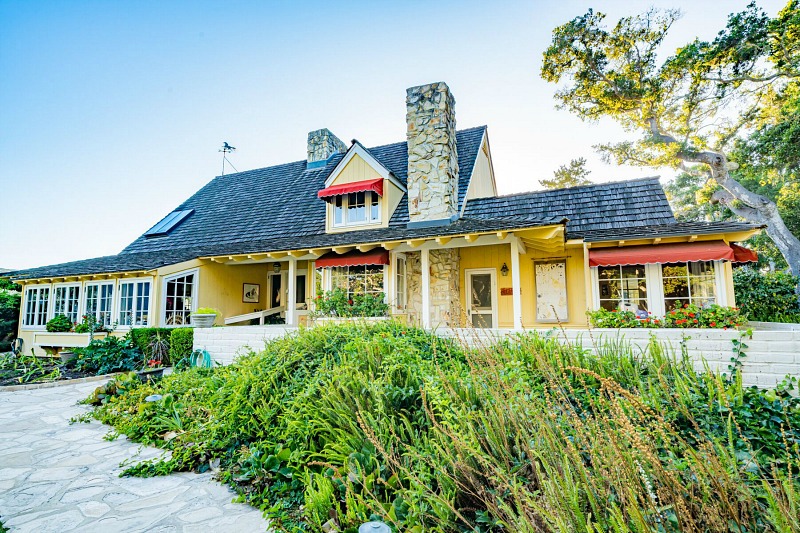 It's hard to find movies of hers that are streaming for free, so I'm watching more DVDs.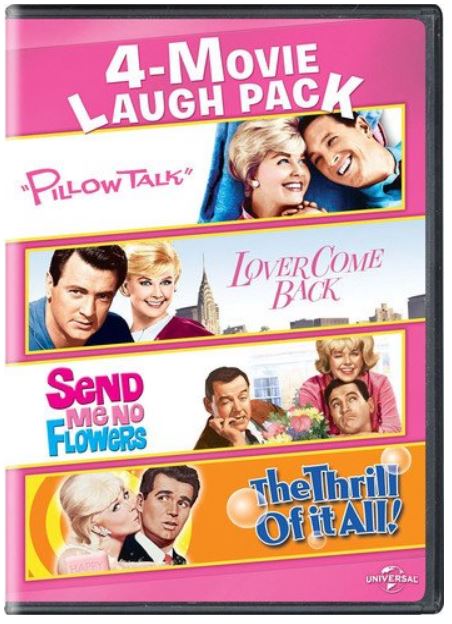 That's a favorite of mine because we see her fixing up a broken-down old house.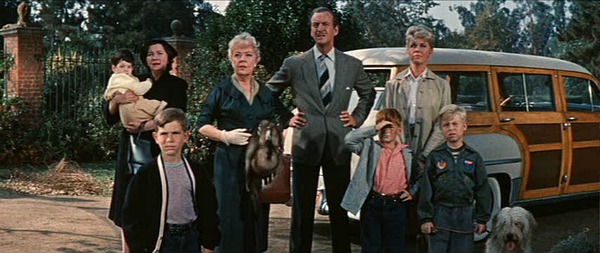 For many years fans would gather in her hometown Carmel to celebrate Doris Day's April 3rd birthday. The auction is scheduled for this coming weekend, April 4-5, to honor what would've been her 98th.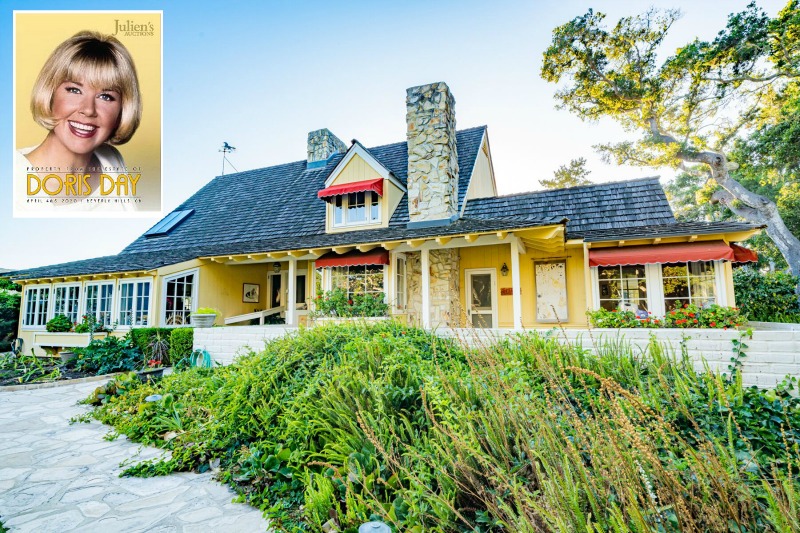 Update: Doris Day's house at 6730 Carmel Valley Road is on the market for $7.4 million. Check the Sotheby's listing for photos and information.