When I saw that Reese Witherspoon listed her country retreat in Ojai, California, this week, I was stunned. Why, Reese? Why would you sell Libbey Ranch? This is my dream house. You'd have to pry it out of my cold, dead hands. I don't have the $10 million to buy it, but I at least got to see more of it in the listing photos. Take a look!

Libbey Ranch
According to Zillow:
"The house was originally built as a stable for Edward Libbey, the glassware magnate, who is also considered the modern founding father of Ojai. Libbey commissioned celebrity architect Wallace Neff, who put his own touch on the property."
The house made headlines this year when Reese reportedly let her friend and former co-star Robert Pattinson hole up here after Bella Kristen Stewart cheated on him. (Maybe a Twihard will buy it since he slept here?)
It was recently featured in Elle Decor.
Buckingham shared this behind-the-scenes "outtake" from the Elle Decor shoot with me: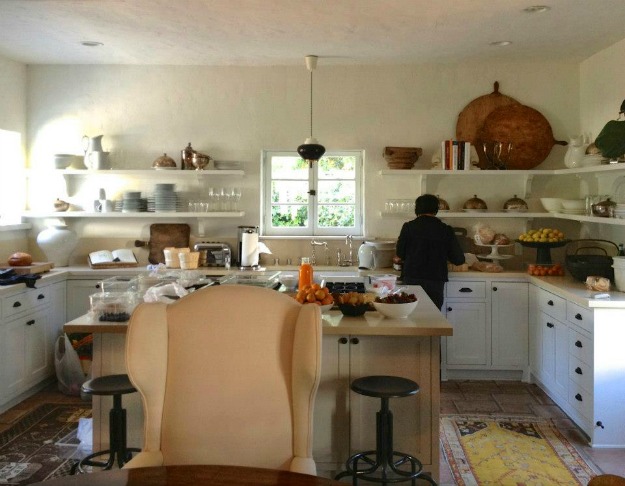 Love seeing it in the staging process (you can see more they didn't use on Kristen's FB page)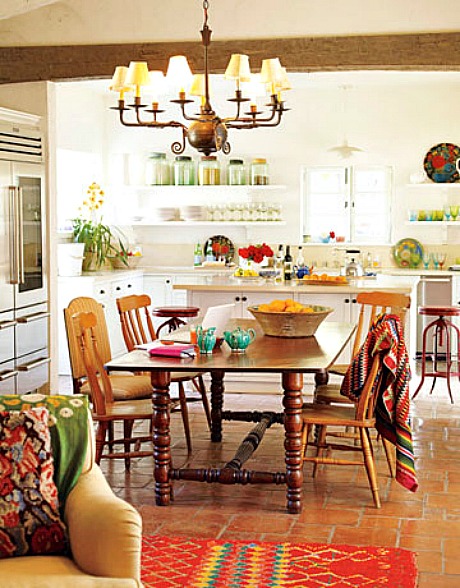 The ranch has 4 bedrooms and 3.5 baths in the main house.
Having only seen this bit of the bathroom in House Beautiful years ago…
…I was excited to see the rest of the room in the listing:
The Floor Plans:
Libbey Ranch was the site of Reese's wedding to Jim Toth last year.
It sits on 7 private acres that include an organic garden and a pool.
It also comes with a barn, horse stables, and a carriage house.
Check the listing for more photos and information. (Update: it sold in 2013 for $4.9 million.)
To compare how it looks now to how it looked when designer Kathryn Ireland lived in the house: Reese's Sweet Retreat. To see how it looked when Reese bought it in '08: the old real estate photos.

Sarah Jessica Parker and Matthew Broderick have not one but two townhouses in NYC, and there always seem to be rumors about them shopping for…
Singer-songwriter Sheryl Crow opened the doors to her 1920s Spanish Revival home in the Hollywood Hills for a spread in Architectural Digest last year. Now…