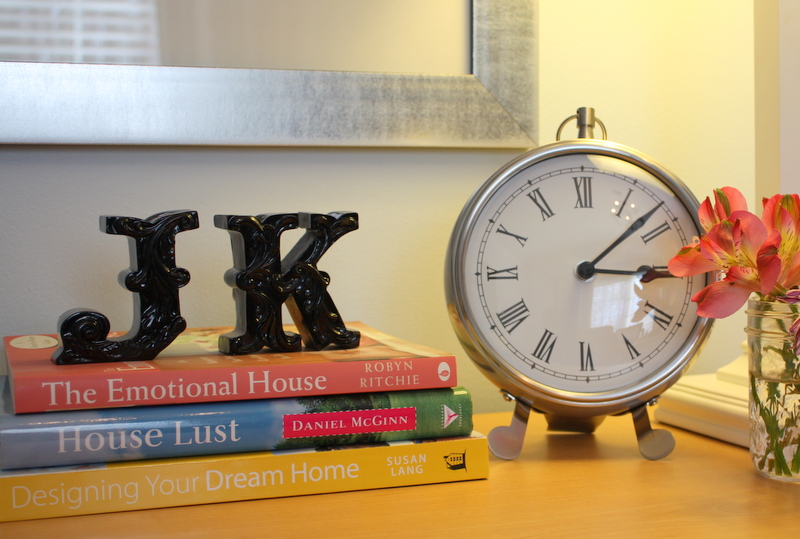 "It's spring fever. That is what the name of it is. And when you've got it, you want – oh, you don't quite know what it is you do want, but it just fairly makes your heart ache, you want it so!" ~Mark Twain
Ah, Spring! I'm so ready for you to arrive! It's 29 degrees outside today, but I'm ignoring the weather and am decorating my house as if warmer days have already arrived. Last week I decided that the sage-green walls in my home office looked a little too dark and serious. I wanted it to be brighter, lighter, and more colorful in here! After all, I spend most of my day working on the computer in this little room.
So, inspired by this photo from House Beautiful, I bought a gallon of light blue Eddie Bauer paint called "Seaside" and went to work.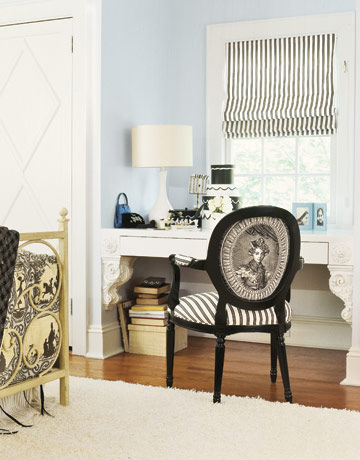 My home office before: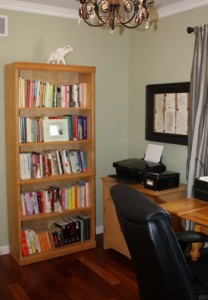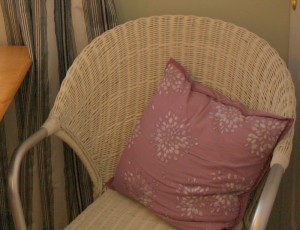 My Home Office After: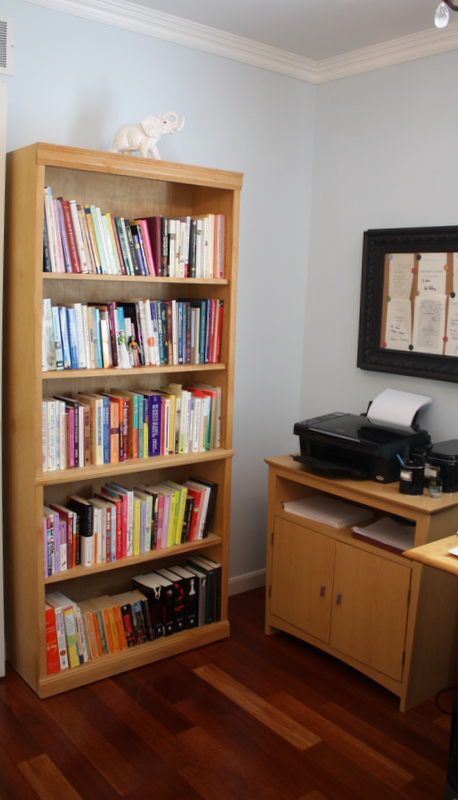 If you saw my post Creating 3 Different Looks for a Side Table, then you know I've been playing around with lots of different ways to decorate this table in my office. This is how it looks today, but it may well change again soon–I'm still experimenting: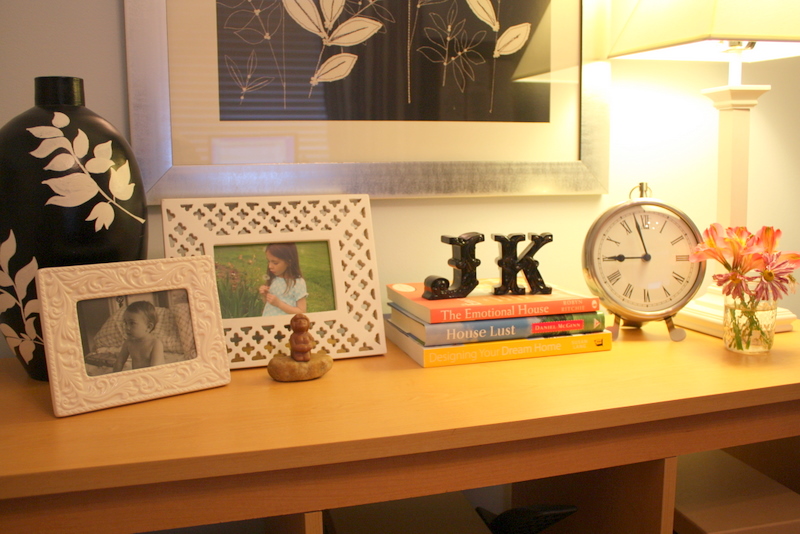 I bought new pink and yellow pillows for the chair in the corner (from Pier One):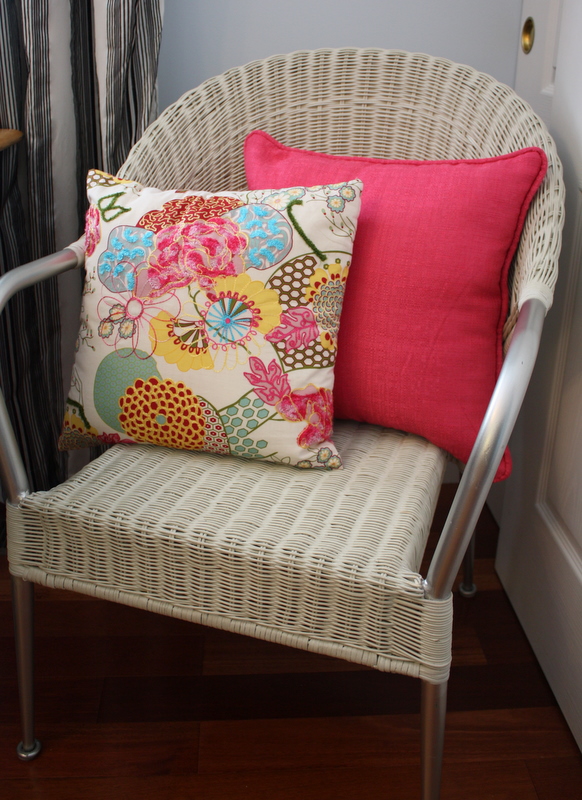 Is there a room in your house that needs a spruce-up for Spring? All it may take is some fresh paint, a few flowers, or a new pillow!
For more colorful rooms, check out Anna Marie Horner's creative kitchen and the brightly decorated rooms in Paint a Colorful Life.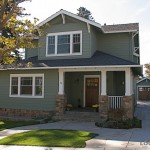 Here's what I'm hooked on today--this charming Craftsman Bungalow that I spotted over at Lookiloos. I love everything about it, from the front porch to…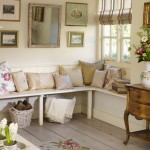 "To be happy at home is the ultimate result of all ambition, the end to which every enterprise and labor tends." -Samuel Johnson It's  easy…