I have to laugh because every time HGTV airs an episode of Candice Olson's new show Candice Tells All, people start searching my blog by asking, "Did Candice Olson have plastic surgery?"Apparently a lot of viewers think the most dramatic makeover she's done recently is on herself.
Google has been directing people to this post that I wrote about her last year, even though I never mentioned that she may have had work done. Some of my readers speculated in the comments that she'd had a nose job, Botox, and/or some Restylane, among other things, which must be what the search engines are picking up.
I have to say that when I first saw Candice Tells All, I, too, was stunned to see how gorgeous she looks. So I can understand why people are searching for answers.
I'm afraid I don't have any–that's really beyond the scope of my blog and personal expertise–but you can see for yourself how good she looks now. Here's a photo of Candice from 2005:
And one from her new show today: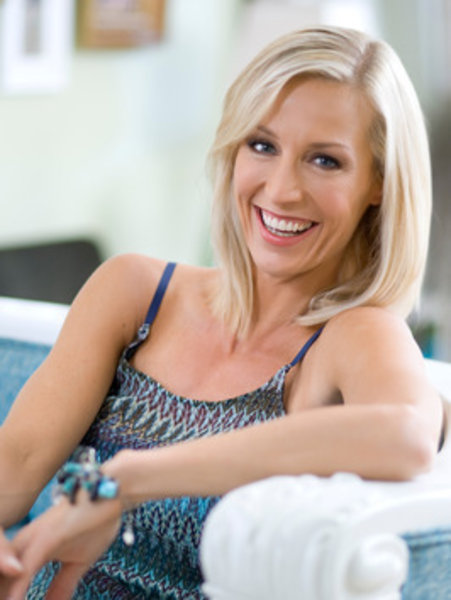 All I can say is, whatever she's doing, it's working for her! She looks fabulous. Makes me think of that line from When Harry Met Sally: "I'll have what she's having."
P.S. Another thing people search for is "How tall is Candice Olson?" That's a question I can answer: she's 6'2″.
You can see my original post here: All About Candice Olson and Her Divine Designs.
(Visited 102 times, 1 visits today)