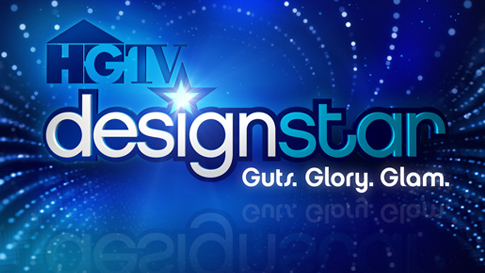 HGTV's Design Star has reportedly been canceled after 8 seasons.
Longtime judge Vern Yip says poor ratings had a lot to do with the decision, as viewership was down to about 1.5 million per episode last year.
Hearing the news made me wonder what the 8 designers who won the competition over the years are up to now, so I checked in with them.

HGTV Design Star Winners Today

Season 1 Winner: David Bromstad
Bromstad was the first Design Star and one of the most successful. From 2007-2013 he hosted the popular HGTV show Color Splash (no new episodes are listed for 2014) and has been a mentor and judge on Design Star.
He also hosted Design Star All Stars in 2012. He launched the series The White Room Challenge in 2012, based on the popular Design Star challenge.
He has a bed and bath collection, an art collection at Penny Lane, and even designed some shoes for Naturalizer. You can follow him on Facebook (where fans have been begging him to return to HGTV with new decorating shows soon) and his website.

Season 2 Winner: Kim Myles
After winning the second season of Design Star, Kim became the host of a home makeover show called Myles of Style on HGTV. She's also appeared as a host and designer on other shows like America's Biggest Yard Sale. 
Myles was canceled after three seasons, but she reports on her blog that she now "works for Oprah" on the show Home Made Simple, which is hosted by Soleil Moon Frye on OWN.
You can read an interview with her on Designer Marketplace in which she talks about more of her adventures in designing and follow her on her website and Facebook.

Season 3 Winner: Jennifer Bertrand
After Jennifer won the third season, she appeared in an online show for HGTV.com called Paint Over. Soon after, she had a baby boy with major medical issues that required multiple surgeries, so she took a hiatus to take care of him.
An article in the Washingtonian reports she's designing again: "She's hard at work designing an 18,000-square-foot home for the Ronald McDonald House, writing magazine articles, traveling to home shows, and serving as a spokesperson for the International Design Guild.
"The past several years may have been a rollercoaster, but there's an upside: 'It's made me a better designer, because once you face real-life things, it's really easy to pick a paint color and encourage people to take risks,' she says."

Season 4 Winner: Antonio Ballatore
Ballatore hosted The Antonio Treatment for a few seasons until it was canceled.
He was in the gossip mags a couple years ago when they reported that he was dating 90210 star Jennie Garth.
An interview on Cheeky Chicago reveals some of his current projects, including an art-centric bar in Wicker Park called FAME, and mentions that he has signed on to do another show. No word on what it is or when it will air, though.

Season 5 Winner: Emily Henderson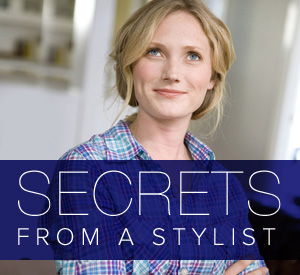 On her popular blog, Emily writes, "In 2007 I moved to Los Angeles with my husband and auditioned for HGTV's DesignStar. I happily took home the crown.
Six months later I had my own TV show called Secrets From A Stylist where I analyzed the homeowners' style through my patented style diagnostic and restyled their home to match their personality using vintage and affordable design.
"I currently also have a design firm in Los Angeles and a daily style blog that reaches hundreds of thousands of design enthusiasts all over the globe. I'm a contributing editor for Huffington Post and Buzzfeed. As a home style expert, I consult with brands, art direct photo shoots, and promote my brand and brands I love through my social media channels."
You can read a recent interview with her about her design work at The Every Girl and follow her on Facebook.

Season 6 Winner: Meg Caswell

After winning Season 6, she became the host of Meg's Great Rooms and hosted HGTV Home Makeover. She has gotten married and became a mom since Design Star aired, too.
In an interview last year she said, "I recently completed America's Most Embarrassing Living Room contest that was featured in the HGTV magazine (Jan/Feb '13 issue) as well as America's Best Kept Secrets where I went to some truly unique places. I'm also working on some new TV projects that I can't exactly share just yet!"
You can follow Meg and learn more about what she's up to on her website and Facebook.

Season 7 Winner: Danielle Colding
Danielle's HGTV show Shop This Room didn't seem to stick around very long (I could only find evidence of one episode listed, but maybe there were more I didn't see).
She has a design firm in NYC (dcdny), and her apartment was recently featured on Apartment Therapy.

Season 8 Winner: Tiffany Brooks
After winning the 8th season, Tiffany was named host of Most Embarrassing Rooms in America.
She was also the host of the HGTV 2014 Smart Home Giveaway show this year. 
Since winning Design Star, she says she's "been recognized as one of the Top 20 African American Interior Designers and made dozens of media appearances."
You can learn more about what she's up to on her website, including the online design packages she offers.

R.I.P, Design Star. Vern Yip said in an interview that although people tell him all the time that they want more decorating shows, the real estate shows get the best ratings, which is why HGTV has been airing fewer shows like this, and more of HH and LIOLI.
Do you have a favorite winner? Some of them were hard to track down, so if you have any additional info on the projects they've been working on, fill us in!