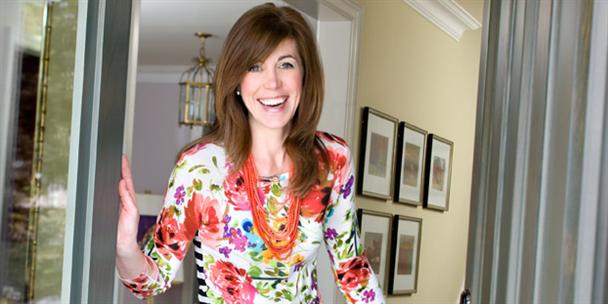 Did you catch the marathon of new Sarah's House episodes on HGTV last weekend? I missed it and was totally bummed. However, I see that another marathon is scheduled for this Saturday. My DVR is scheduled to record this time, and I can't wait to see how her latest house project turned out!
Sarah Richardson is one of my favorite TV designers. Her popular series Sarah's House is always a treat. In this, the 4th season, she and her sidekick Tommy Smythe set out to transform a builder's basic "beige box"  into something special. Take a peek at the results:
Of course our Canadian friends are always ahead of us in all-things-Sarah, so it's old news to you guys. But here in the U.S. we've been patiently waiting for the new 4th season to air for what seems like forever.
Considering Sarah Richardson is one of HGTV's most popular personalities, I'm kind of baffled by the way they're burning off all the episodes in big batches.
The kitchen is undeniably gorgeous. But I'm that stick-in-the-mud who just can't seem to get into the gray trend, so I'd need to add some color if I actually cooked in here. Pretty to look at, though!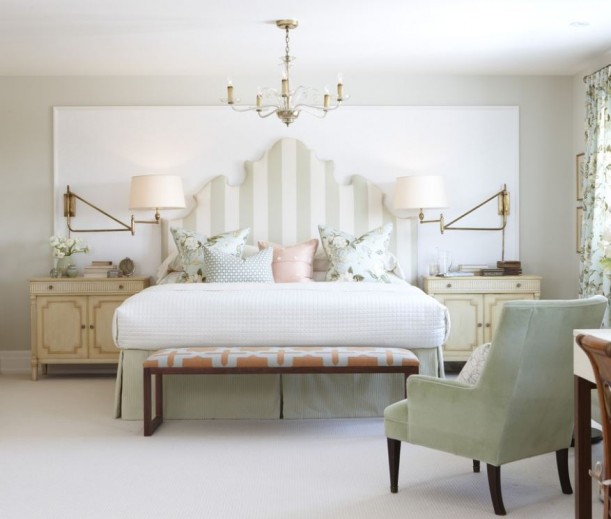 I think this powder room is really charming. Makes me want to wallpaper mine. (Psst! Melissa tracked down the bird wallpaper at The Inspired Room.)
One of the most popular posts on my blog is one I wrote about Candice Olson (All About Candice Olson and Her Divine Designs), and I get lots of requests to write about Sarah Richardson, too. Based on the amount of email and comments I get about the two of them, they've got to be two of HGTV's most loved personalities.
Did you know that Sarah…
Was born in Toronto, Ontario.
Had the nickname "Mother" as a teenager (taking care of everyone).
Received a B.A. in Visual Arts from The University of Western Ontario in '93.
Started her television career as a behind-the-scenes prop stylist and set decorator.
Runs the successful design firm Sarah Richardson Design Inc.
Has hosted the 5 shows: Room Service, Design Inc., Sarah's House, Sarah's Cottage (called Sarah's Summer House in the U.S.) and Sarah 101.
Has a paint collection that's available in Canadian Lowe's stores.
Is married to childhood friend Alexander Younger, the founder of Design Lab.
Lives in Toronto with her husband and their daughters, Robin and Fiona.
Check out this entertaining interview with her at Your Home for more stories about her life.
There's a fun Q&A with Alexander & Sarah on 2Profile (photo by Kourosh Keshiri).
According to her bio on HGTV.com: "To keep the demands of a hectic TV life in balance, Sarah spends weekends at the solar-powered cottage she shares with her husband and daughters."
You remember that fabulous cottage, don't you? It was featured on Sarah's Summer House and had us all swooning.
You can see the entire slideshow of cottage photos over at HGTV.com.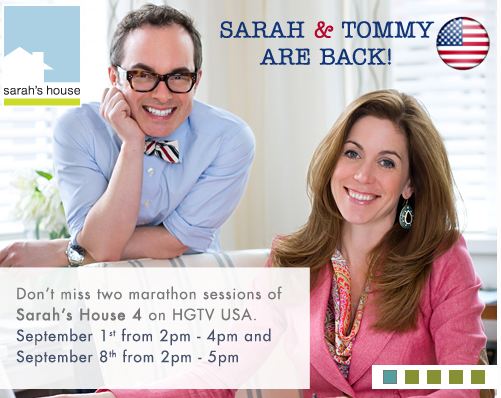 Are you a fan of Sarah's, too? Don't forget to tune in Saturday to see how this season's house came together!
Hooked on Decorating Shows?
(Visited 36 times, 3 visits today)