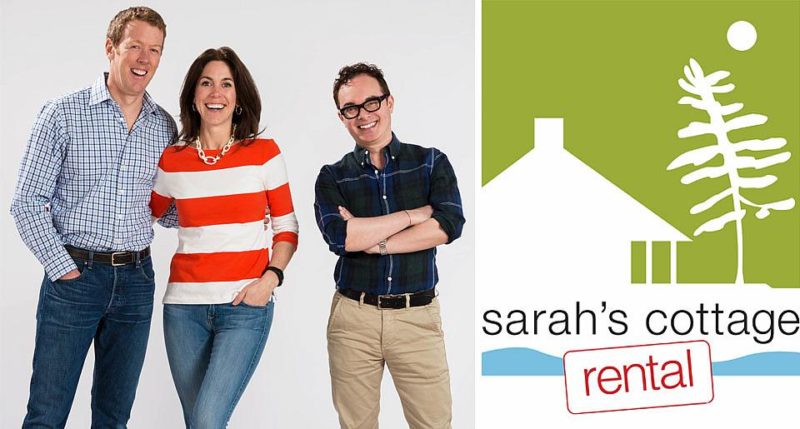 Sarah Richardson has a new series called "Sarah's Rental Cottage" on HGTV Canada (fingers crossed that they'll bring it to the States soon!).
The show follows her and Tommy Smythe as they give this 1950s cottage a makeover, and I love how it turned out.
The cottage is in Ontario's Parry Sound, which is about 140 miles north of Toronto. If you're dreaming of an island getaway like this, read on to see how you can rent it!
This private outer island features commanding wide open views of Georgian Bay with fabulous South and West views for magnificent sunsets and over 8 acres to explore. It's located in the Township of the Archipelago, District of Parry Sound near the Sans Souci area of Georgian Bay.
(Note: they usually change the show names when they air in the States, so "Sarah's Rental Cottage" might be called something else by the time it gets here. "Sarah Sees Potential," for instance, was originally known as "Real Potential" in Canada.)
This looks like a dream vacation spot to me. How fun would it be to stay here in person?
To learn more about the show and see all the photos